The coolest wall in our house is definitely located in my son's PNW Mountain and Animal Themed Nursery. (To see the full post on his nursery click here.) The back wall is one big mountain mural. We always get compliments on this mural, so if you're looking for a statement piece that you can make on a budget then this is the perfect thing.
(This page contains affiliate links that we may be compensated for. Your clicks and purchases help support The DIY Lighthouse at no extra charge to you. We only put links to products we love and would recommend anyway.)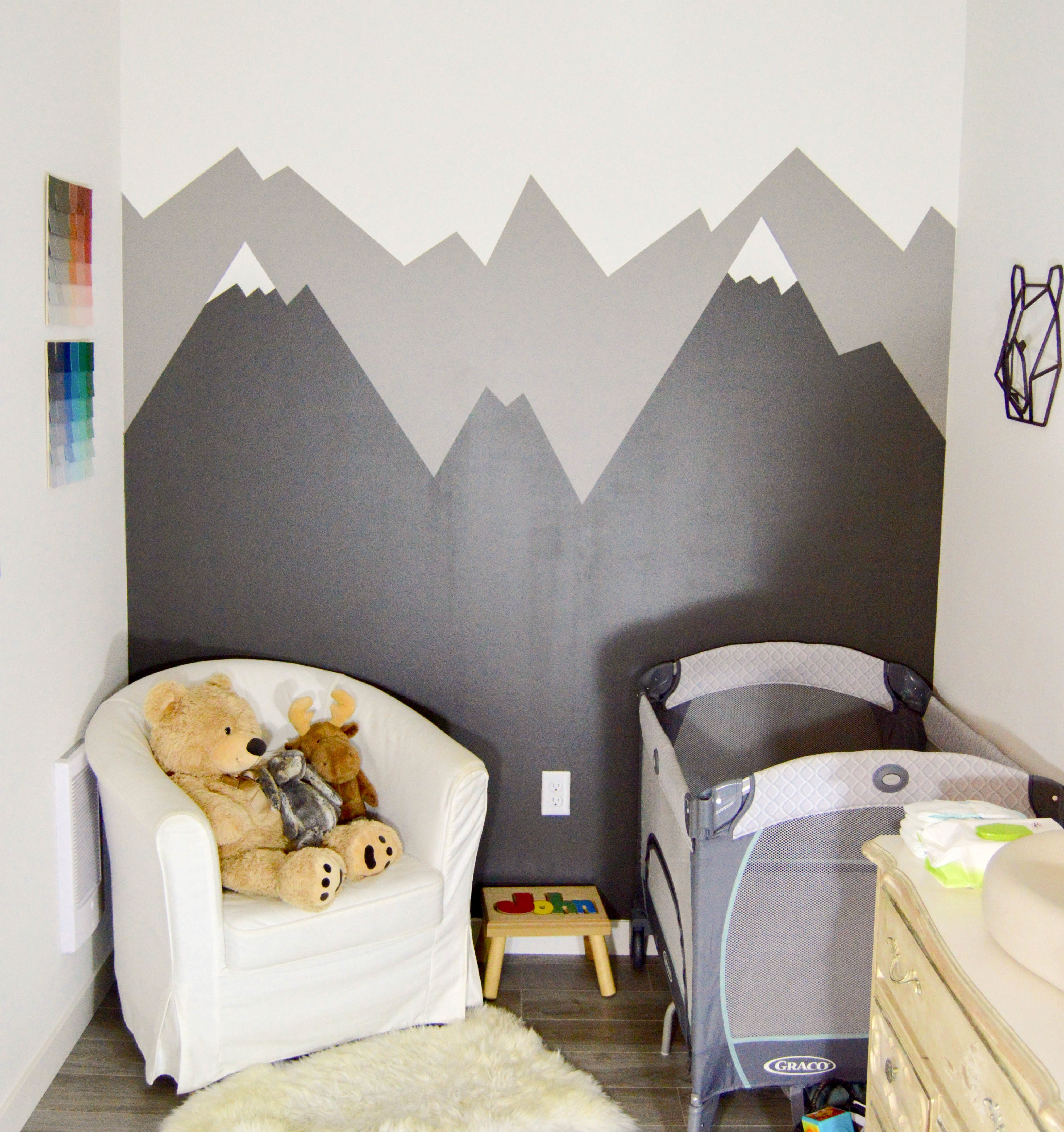 We came up with the idea for the mountain mural because the PNW (Pacific Northwest) where we live is known for its gorgeous mountains. Our personal favorites are the North Cascades, the Olympic Mountains, and Mount Rainier.
Maybe our family's love for mountains is deep-seeded. I'm from Utah and had a mountain for my backyard. (Our backyard literally backed to forestry so no one was between us and the mountain.) And my husband is from Colorado which has the Rockies. If you're a fan of nature, hiking, or mountains like we are, then stay tuned for an easy mountain mural tutorial.
DIY Mountain Mural Tutorial
Below are four quick steps for an easy DIY mountain mural. Even if you're not an experienced painter, you can totally do this mountain mural on your wall!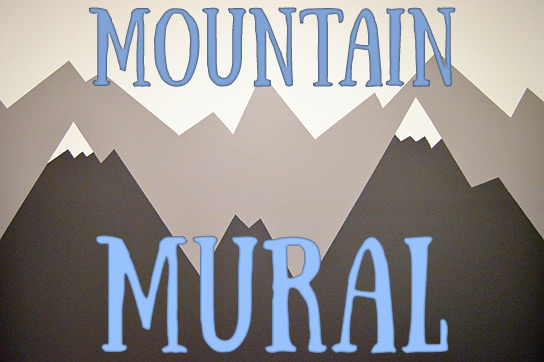 Mountain Mural Step 1 – Tape off your foreground mountains
After washing the wall–to get off any dust or grime–and letting it dry, proceed to tape off your foreground mountains. Use blue painter's tape (like this roll). My wall is only big enough for a couple of large snow-capped mountains and a few littler peaks mixed in. The beautiful thing about painter's tape is that it comes off the wall easily. So, feel free to do some trial and error shaping your mountains and seeing what fits and works on your wall.
Tip for when you're taping: Remember that your mountains will be on the inside of the tape line, not the tape line itself. I found myself re-adjusting the tape for the "snow-capped" part of my mountain to ensure that I was leaving enough white space there.
Make sure you also tape off the edges, baseboard, and any electrical outlets, light switches, or other obstruction on your wall. Having a plastic drop cloth (like this one) taped down is a must. It will catch any paint that falls and let you have some safe working space to pour and roll your paint.
Mountain Mural Step 2 – Paint your foreground mountains
For this step you'll need two shades of paint and some basic painting supplies. You will also need to get white paint for your snow-capped mountains if your wall is not already white.
After going to the nearest paint store, a Sherwin-Williams, I asked them if they had any free paint lying around. To my surprise they actually said yes! The worker guy took me into the back and showed me a pile of paint cans that people had returned and they didn't have a use for. I dug through the pile and found two colors (one dark and one light) among the stack. The colors really complemented each other and would be perfect for the grayish look I was going for. (Picture of the exact cans/colors below.)
The moral of the story is: Ask for free paint first and if they don't have what you're looking for then buy some.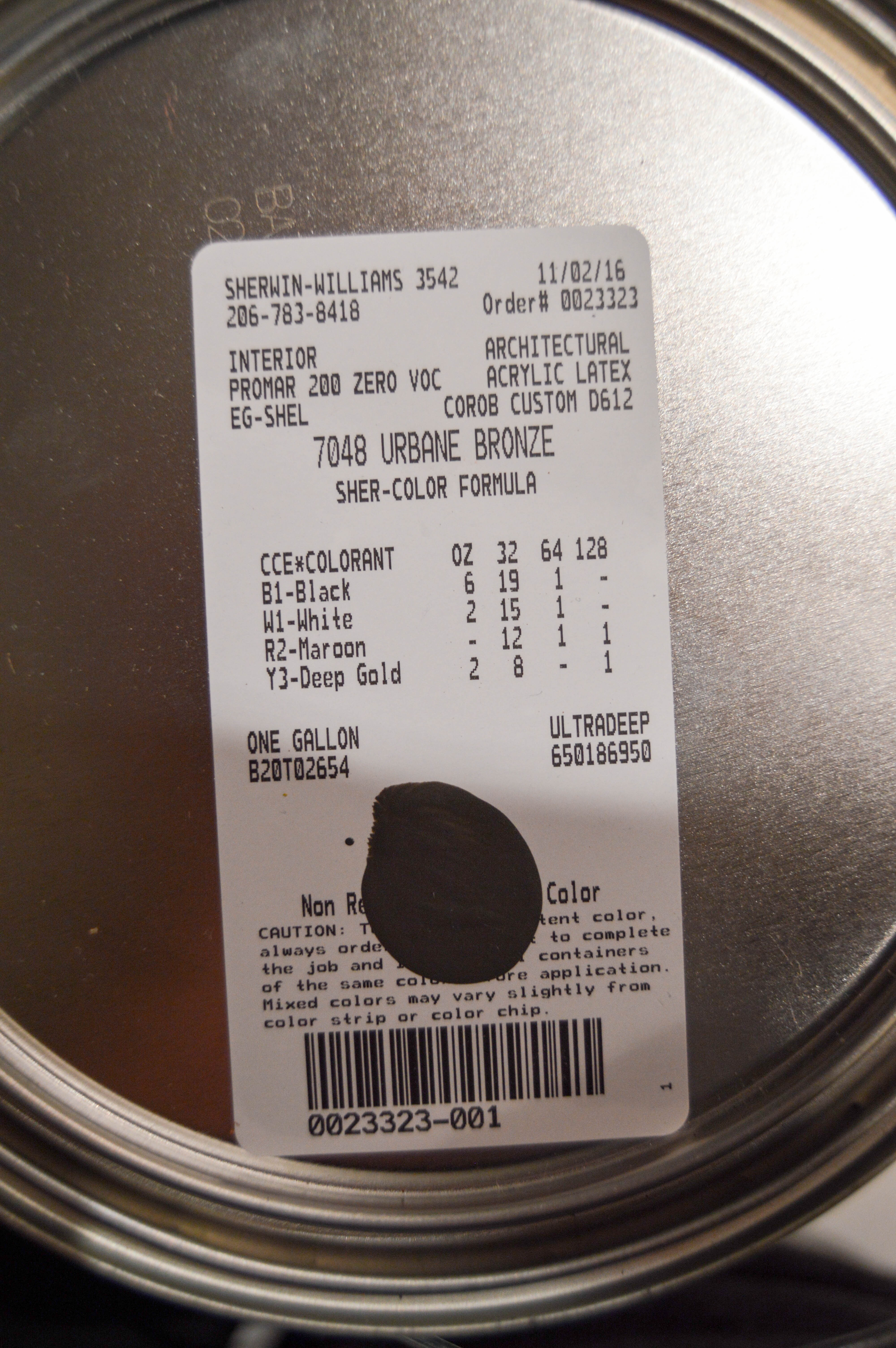 Unless you've already got painting supplies lying around, I suggest getting a painter's kit like this one. It will have everything you need to get the job done: a paint tray, a paint roller frame, paint rollers, and a brush for any touch ups you need to do.
Pour your darker paint color into your paint tray, roll one of your paint rollers in it, and get painting! You can see from the picture below that I ended up needing to do two coats of paint–pictured is after the first coat. Just follow the directions on your paint can for how long to wait between coats and you'll be good. When your last coat is dry, remove the painter's tape.
Pro tip: To keep your paint brush or roller from drying out between coats, check out this post.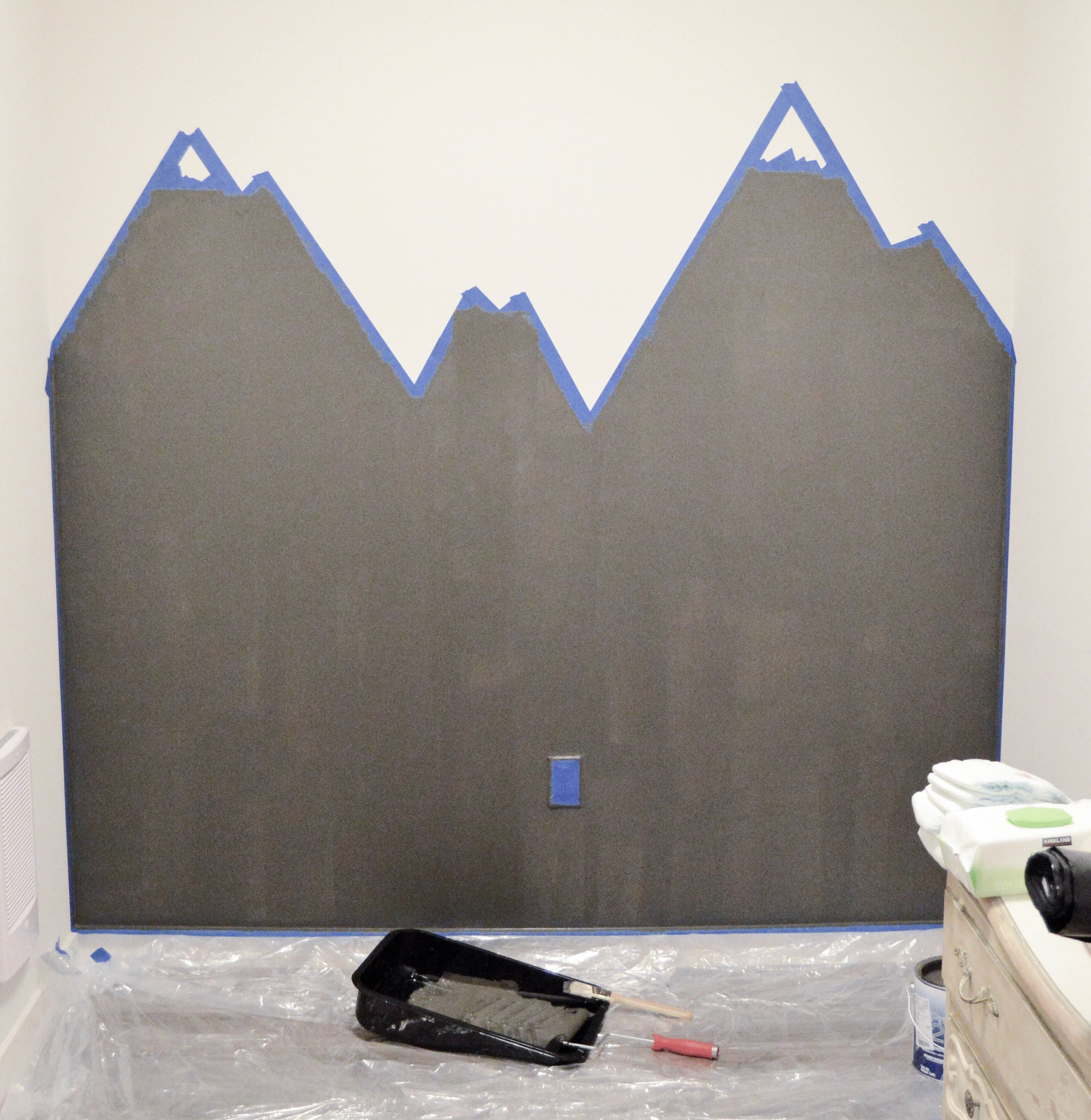 Mountain Mural Step 3 – Tape off your background mountains
After your foreground mountains are completely dry, it's time to start working on your background mountains. Begin by taping off the area you will be painting. Because they are supposed to be farther off in the distance, use less-dramatic lines and peaks than your foreground mountains have.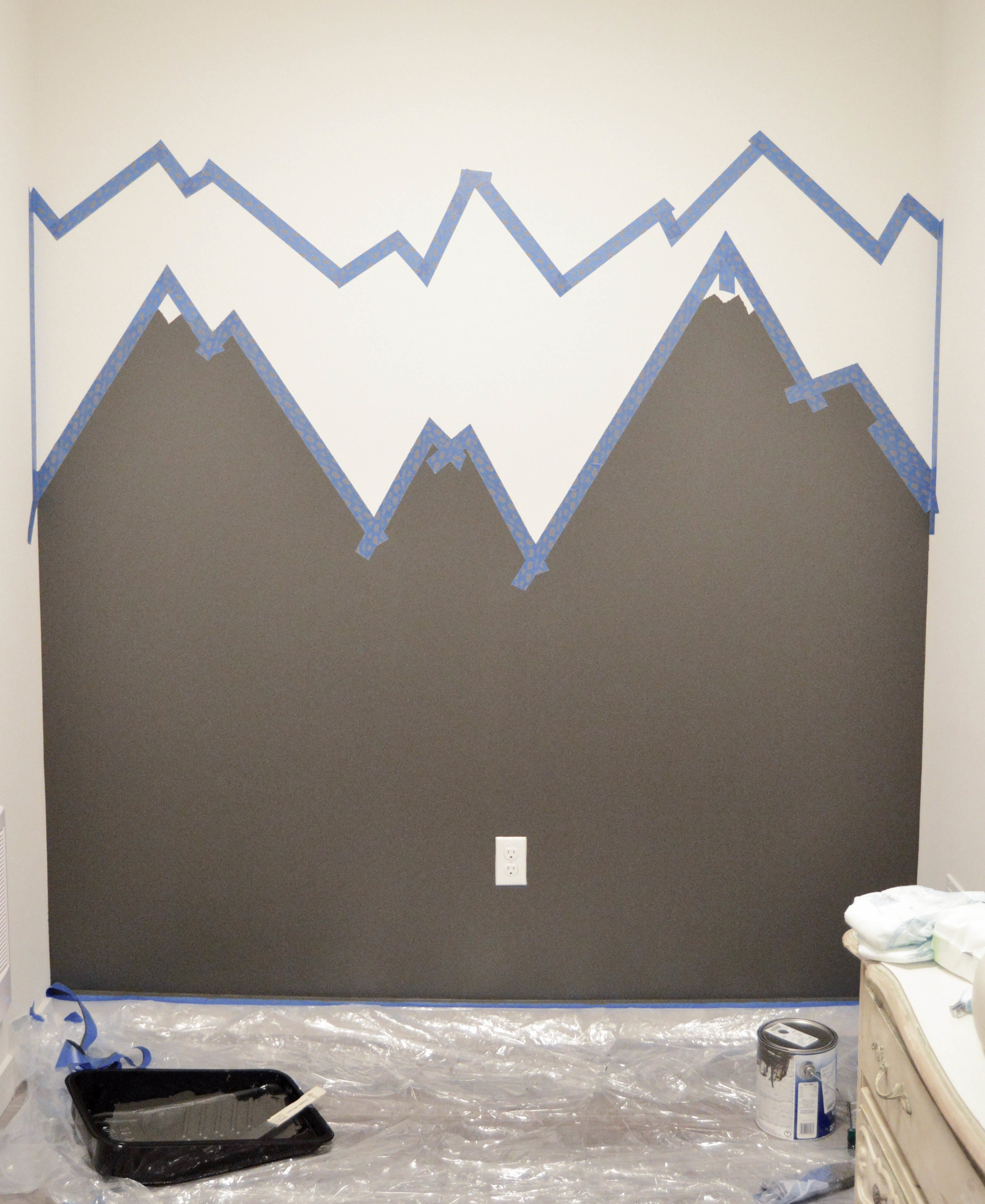 To tape off your background mountains, you will actually put tape on top of your foreground mountain color. Be sure to continue up so your tallest mountains peak with "snow." Below are some closeup progress pictures of when I was applying tape during this stage.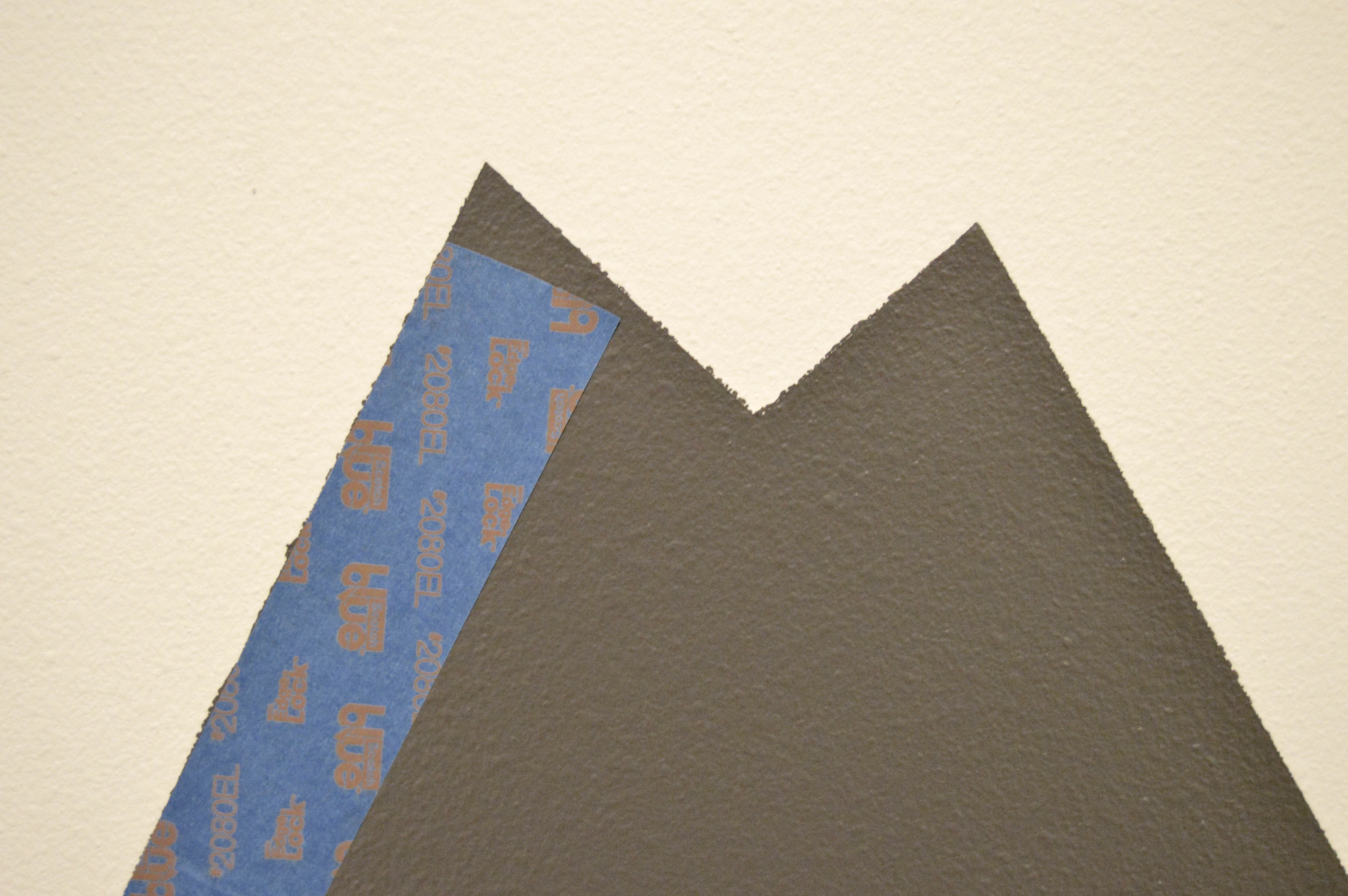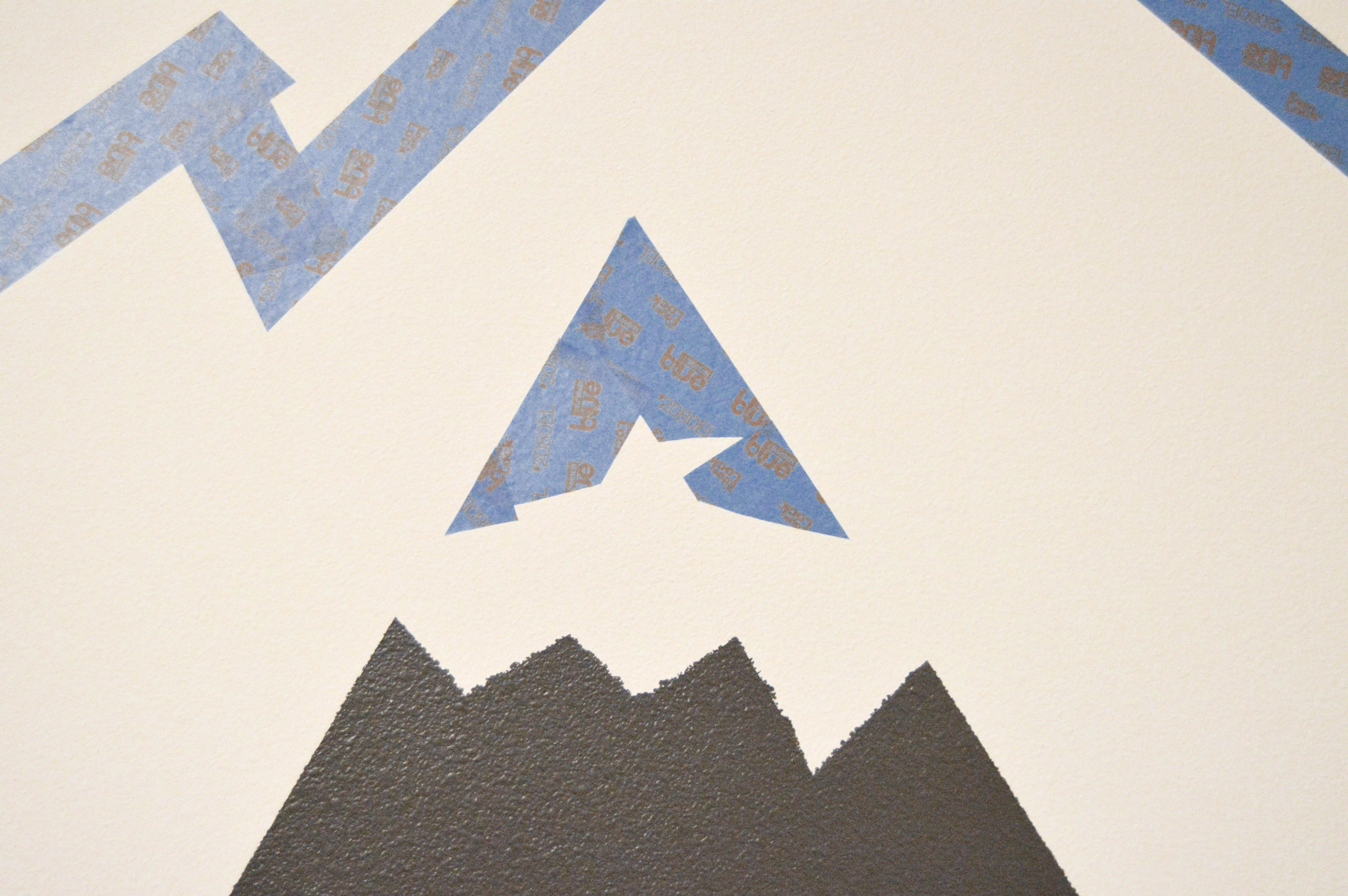 Again, make sure to tape off the sides of your wall too.
Mountain Mural Step 4 – Paint your background mountains
Using your lighter paint color, start painting your background mountains. Again, you may need to apply more than one coat of paint. When your last coat of paint is dry, you can remove all of the painter's tape and admire your work!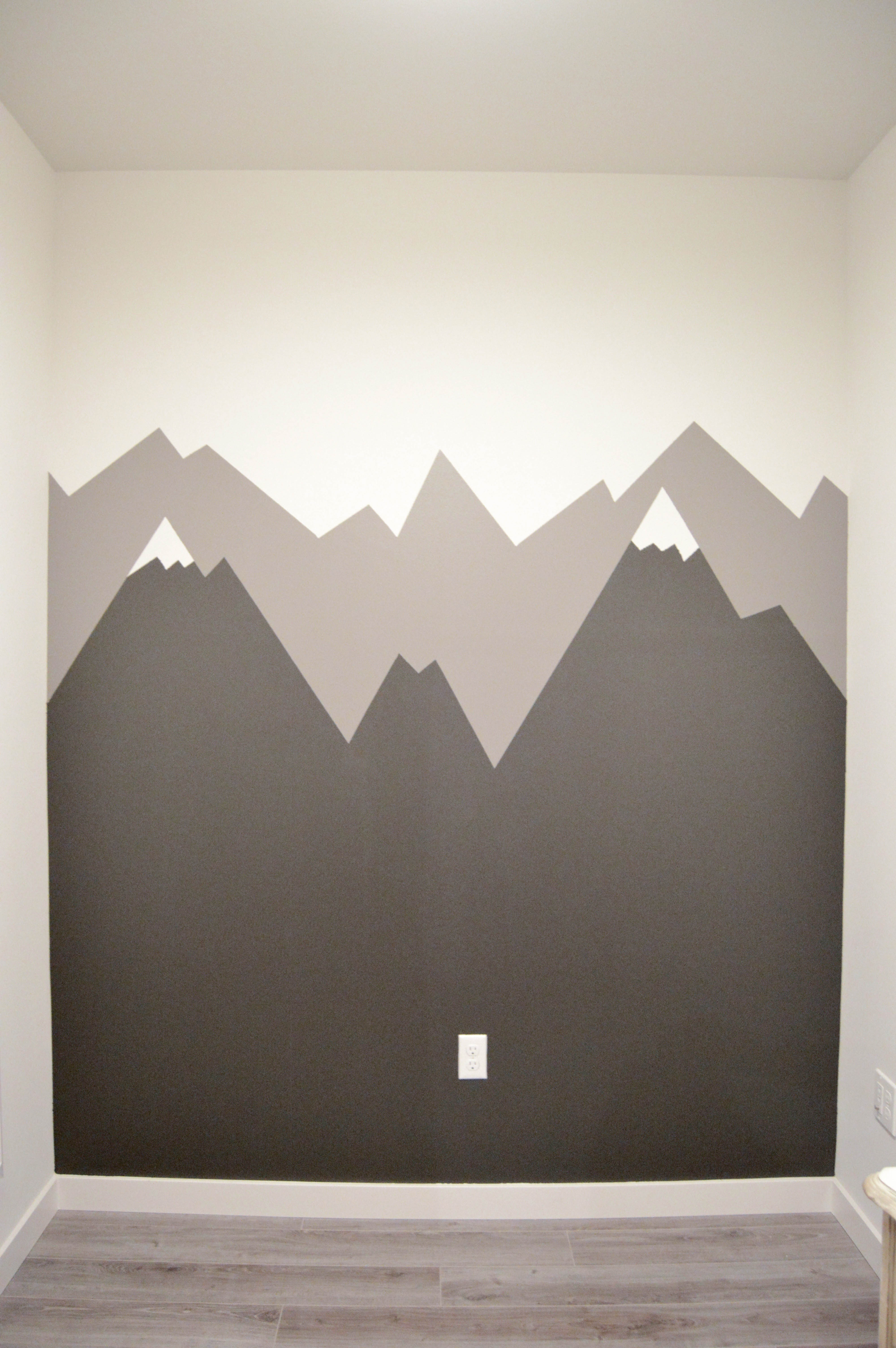 Hopefully this mountain mural tutorial is helpful! Have any questions? Leave them in the comments section below, and I'll be happy to try and help.
If you want to see what the finished product of this room looks like, click here.
Pin It For Later
If you like this post, please pin it to save for later and share with your friends!

Other Posts You Might Like