Watermelon stars on a stick are a perfect healthy summer treat! Whether you need to bring a treat to a Fourth of July party, a side to a picnic, or snack to the backyard, this fun and healthy summer food is great for kids and adults. The Fourth of July is my favorite holiday, so I love coming up with fun and festive ideas to celebrate. Watermelon stars are a great way to incorporate American patriotism into your food.
(This page contains affiliate links that we may be compensated for. Your clicks and purchases help support The DIY Lighthouse at no extra charge to you. We only put links to products we love and would recommend anyway.)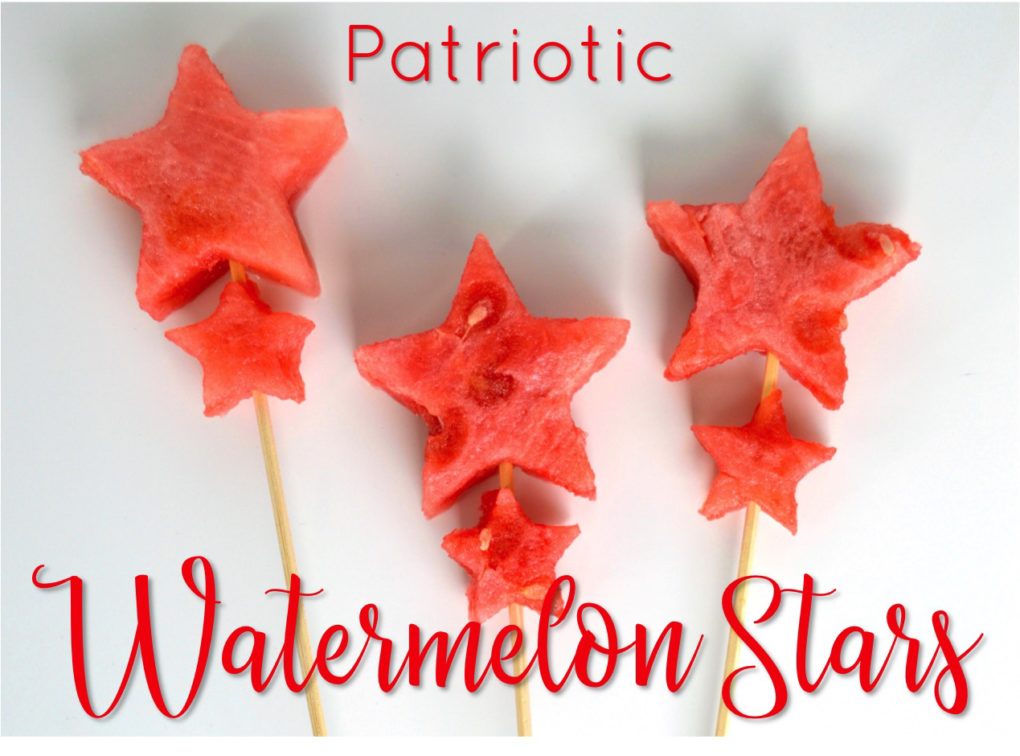 How to Make Watermelon Stars on a Stick
Below I'll share with you four easy steps for how you can make watermelon stars on a stick. You will only need two ingredients and it is super quick and easy to make.
Step 1) Gather supplies
You will need one sweet and juicy watermelon (click here for our post on how to pick out a good watermelon) and some kebab sticks. You can find both of these at any general grocery store.
Step 2) Cut watermelon slices
You will want to store your watermelon in the fridge until you're ready to cut. This will make it nice and cold. Then you will cut your watermelon into rings or slices about one inch thick. If you don't have a great knife and/or you're not good at cutting watermelon evenly, I suggest investing in one of these watermelon cutters which slices the watermelons cleanly and easily.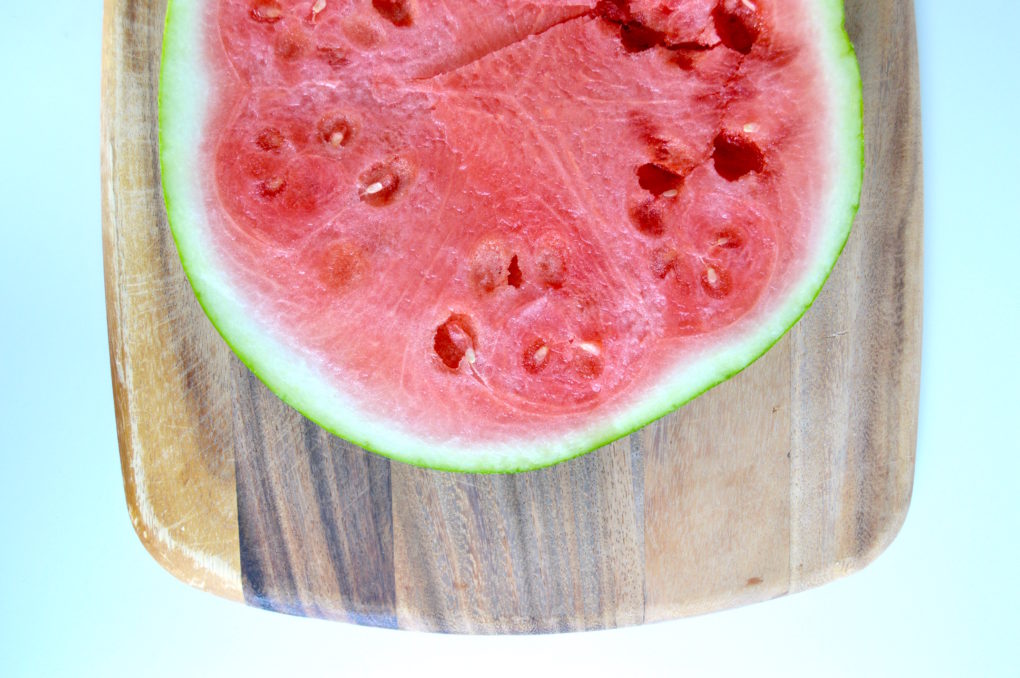 Step 3) Cut stars
Using a star cookie cutter (like these star cookie cutters I got off of Amazon), cut stars from your watermelon slices. If your cookie cutter isn't deep enough to cut all the way through the watermelon slice, then finish cutting all the way through using a knife. The star cookie cutters I used were plenty deep and were kid friendly so my toddler could help me make these.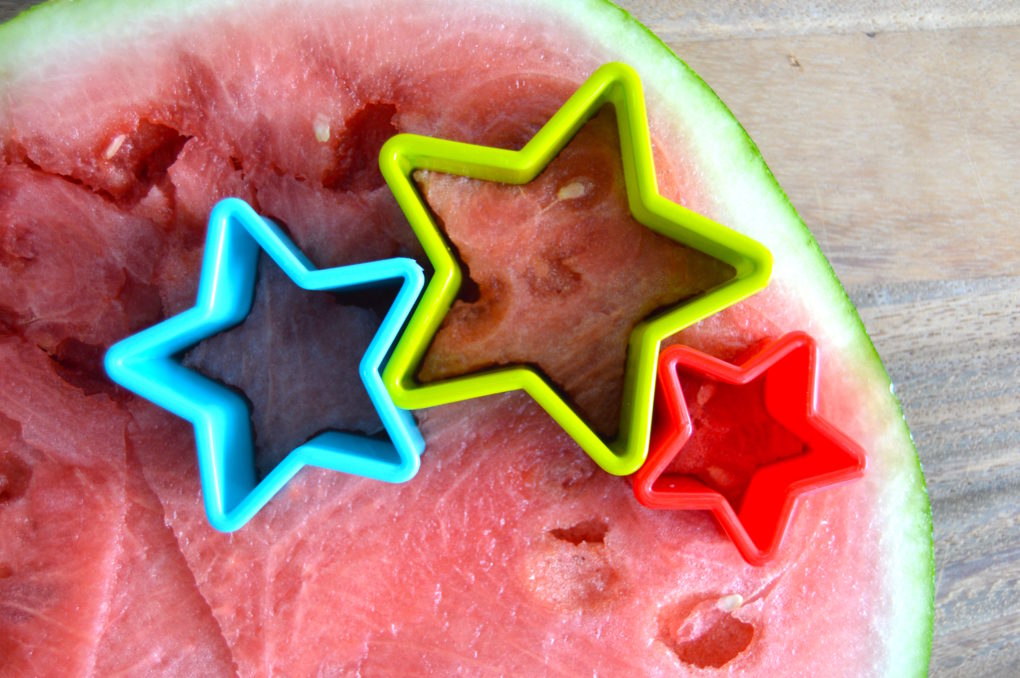 Step 4) Put watermelon stars on sticks
Take your watermelon stars and slide them onto kebab sticks. Be sure not to poke all the way through! Feel free to chop up the excess watermelon and eat it, or put it in a bowl in the fridge with plastic wrap over it for later.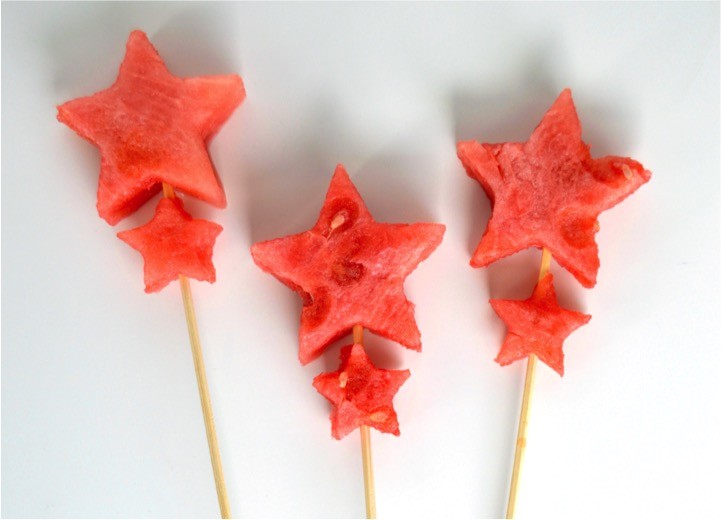 Enjoy!
Pin It For Later

Other Posts You Might Like