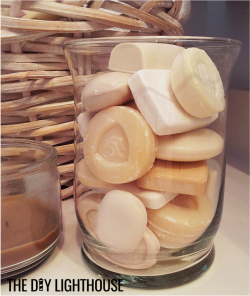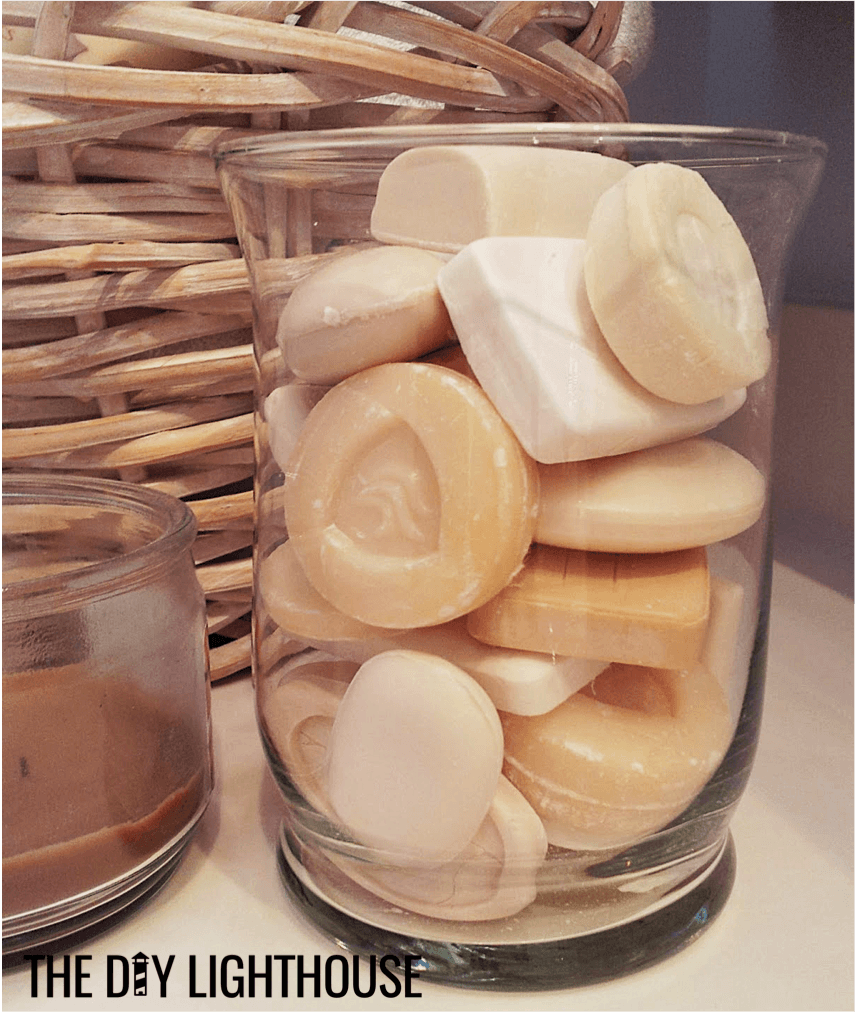 If you're looking for a little decor piece to freshen up your bathroom, try making a DIY soap jar. It's so simple anyone can do it! Just use different white and cream colored soaps (unwrapped), or throw in some colored soaps that match your bathroom. Put them into a mason jar, hurricane vase, or other see-through container.
I collected the soaps I used in this vintage soap jar from different stores and even from a few hotels I have stayed at. It's a fun project and kind of neat collecting soaps that look so different!
I love multi-purpose bathroom decor. Not only is this soap jar a unique, lovely bathroom decor piece, but it is also a convenient storage solution for storing extra soaps you have on hand. Practical and pretty–a win-win!
Please share your own DIY vintage soap jar with us or comment below with other bathroom decor project ideas.
Needing a bathroom mirror makeover? Click here for a cheap and easy tutorial on how to customize a mirror to match your style and decor.