To get you in the mood for this Top 25 S'more Desserts post, check out this adorable Campfire Cupcakes post by Justine from The Typical Mom. If you'd rather get straight to the s'mores they're comin' right up!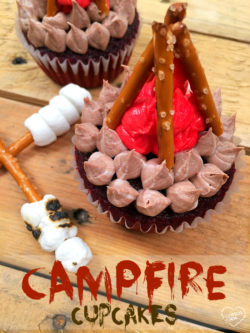 With summer fast approaching, here are some pearls of wisdom you just can't pass up… 25 s'more recipes for different ways to eat a s'more this summer! But I'm warning you… only continue reading if you have a drool rag with you to catch all of the salivation your taste buds will be making. Ready? Without further ado, here are 25 recipes so mouthwatering you'll be screaming for s'more! (Sorry not sorry… mandatory s'more pun.)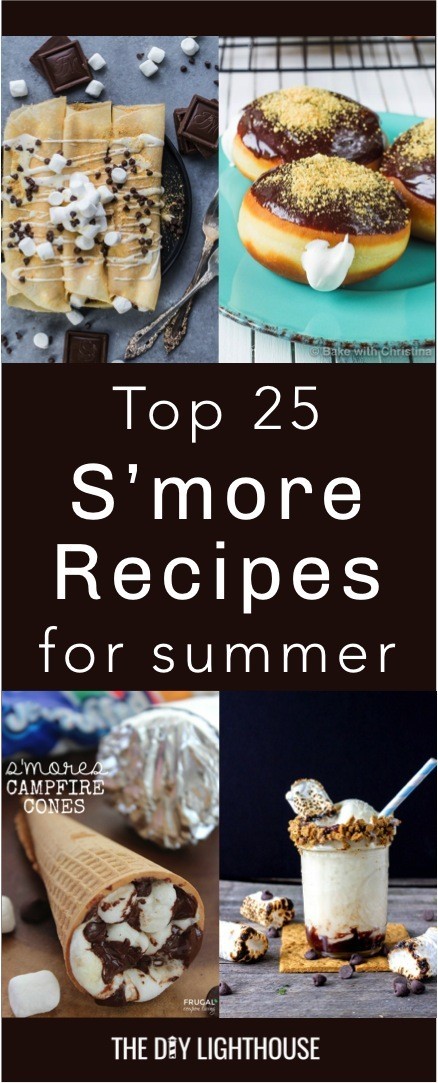 S'more Recipes: 25 Different Ways to Make a S'more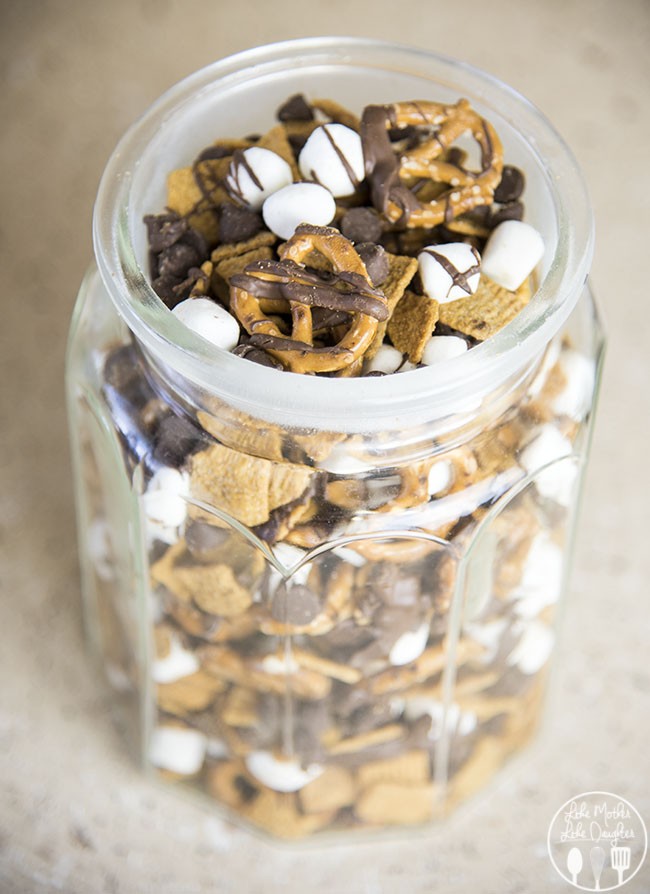 Aimee from Like Mother Like Daughter, provides the perfect place to start if you haven't made anything s'mores yet: her s'mores snack mix full of golden graham cereal, mini marshmallows, pretzels, and chocolate chips. She even provides you with a recipe you can pin!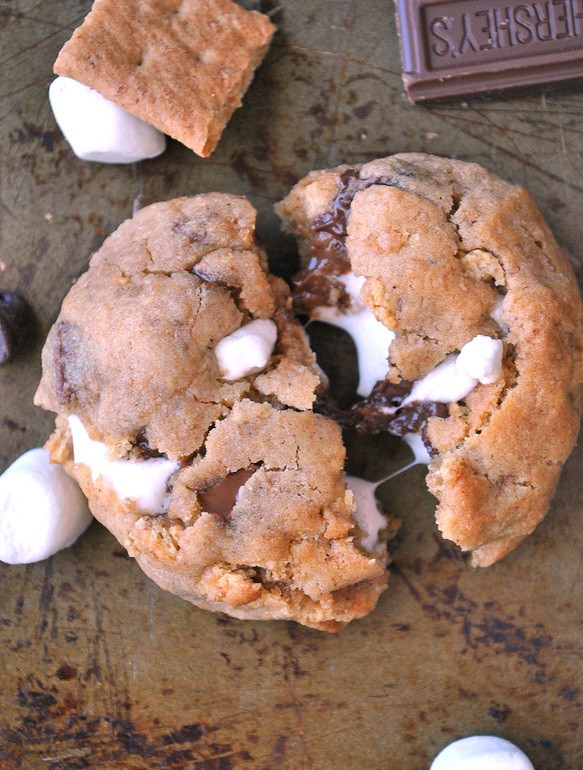 Amanda's gooey cookie recipe is a must! You can find a recipe on A Cookie Named Desire for her s'more stuffed cookies that are filled with graham crackers, chocolate, and gooey marshmallows. A perfect campfire treat!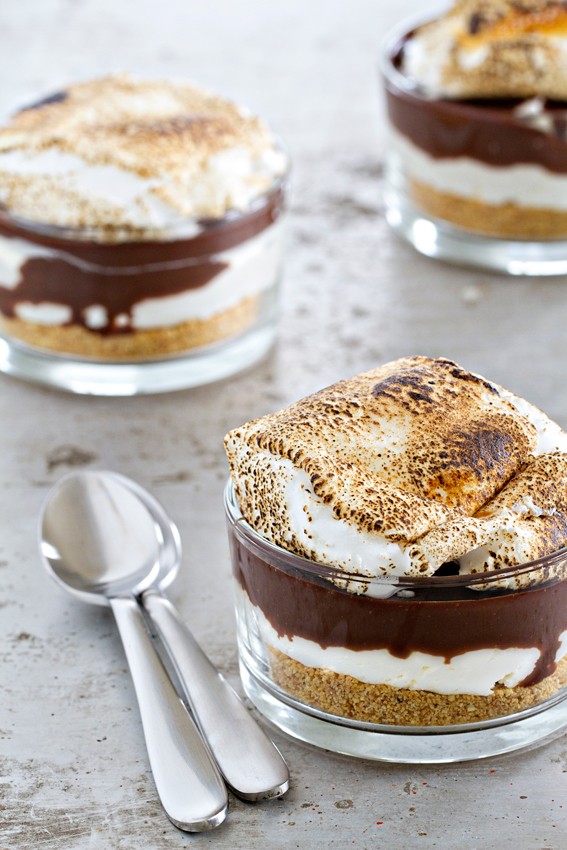 You heard that right! Jamie's got a tasty recipe on her site My Baking Addiction for a no-bake s'mores cheesecake. And it only takes 20 minutes to make!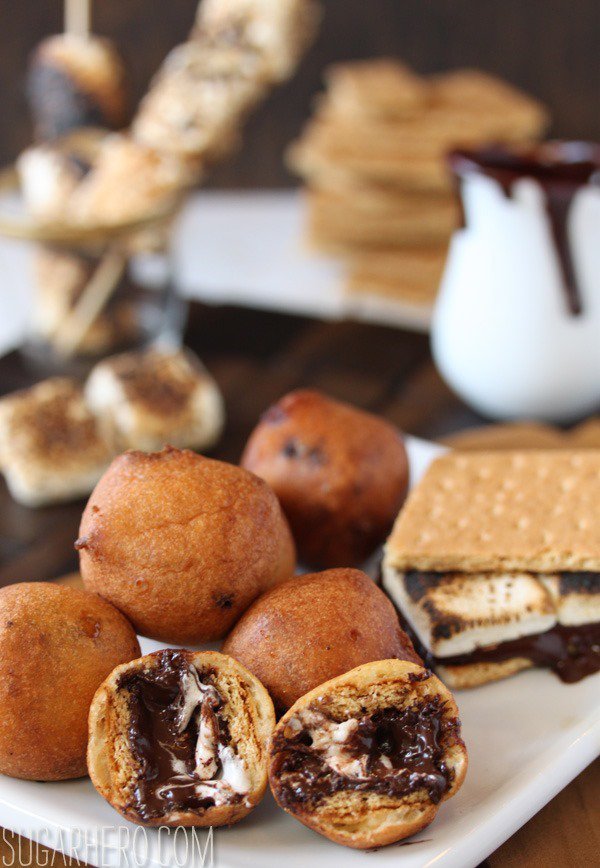 It's probably true that everything is better deep fried. And I'm willing to put my money on the fact that deep fried s'mores are just divine! Sugar Hero shares their dessert recipe for these tasty, deep-fried balls with so much gooey goodness in the middle that your mouth just might melt right off.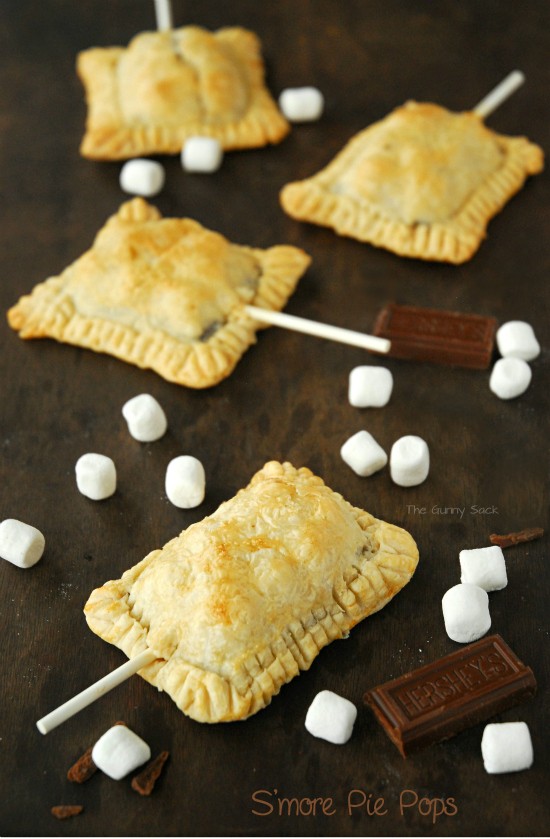 The Gunny Sack might take home the prize with this twist on the quintessential summer dessert. They let you in on the flaky pie crust secret that captures the goodness of s'mores. Who wouldn't want this tasty pie on a stick?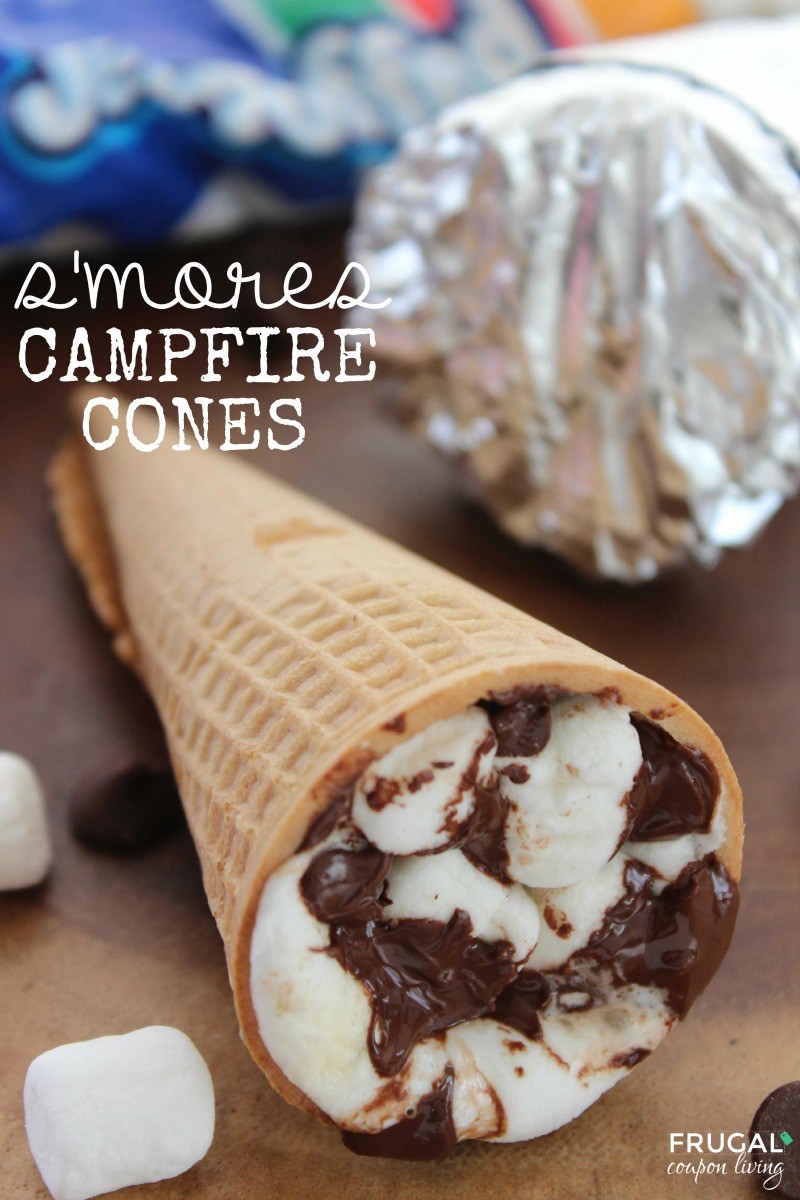 This super easy twist on your traditional s'more is by Ashley from Frugal Coupon Living. You can make these puppies over an oven or grill so that you can enjoy a s'more even in the comfort of you own home. Genius! Grab some waffles cones and head on over to her website for the recipe.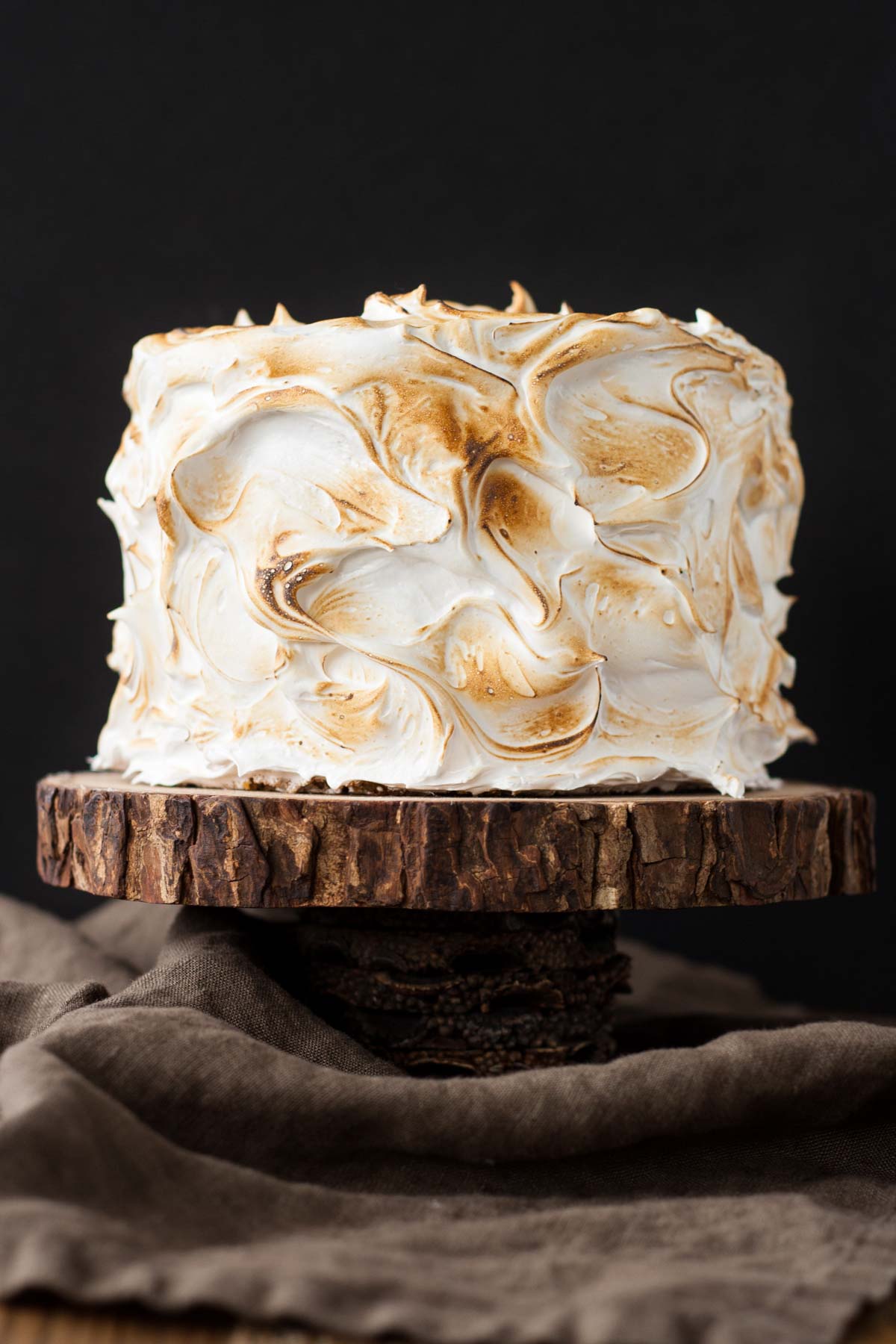 Olivia claims that this s'mores cake is better than the real thing! I can for sure agree that this cake is a million times prettier than my regular, old s'mores. If you want in on her graham cracker cake filled with a whipped milk chocolate ganache and topped with toasted marshmallow fluff, then head on over to Liv for Cake for the recipe. (P.S. This gorgeous thing will only take you an hour to make!)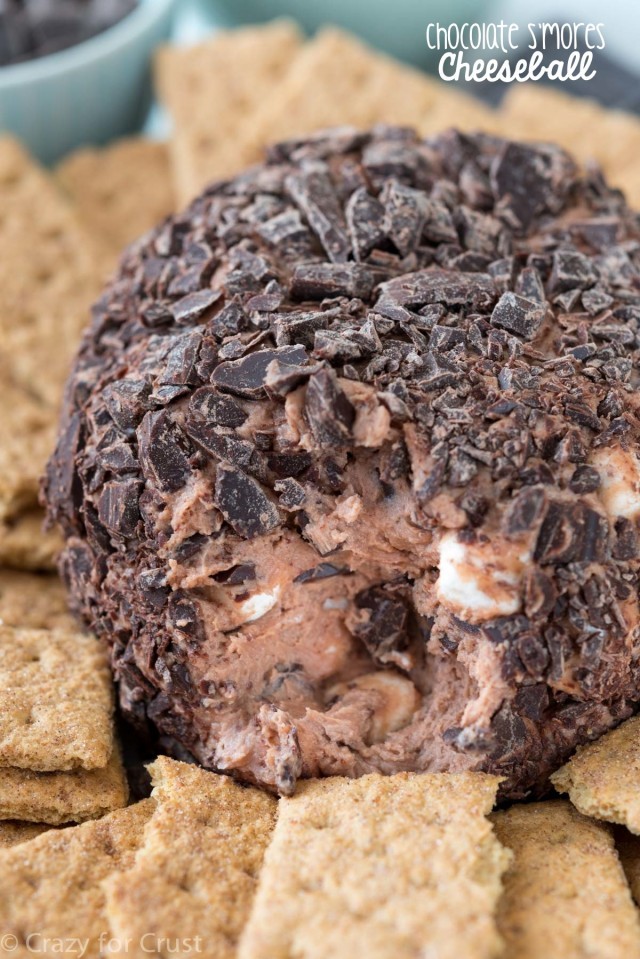 Mmmhmm… that's right. Dorothy over at Crazy for Crust has a sweet appetizer recipe that will knock your mama's old cheeseball out of the water! S'mores and cream cheese? Yes please!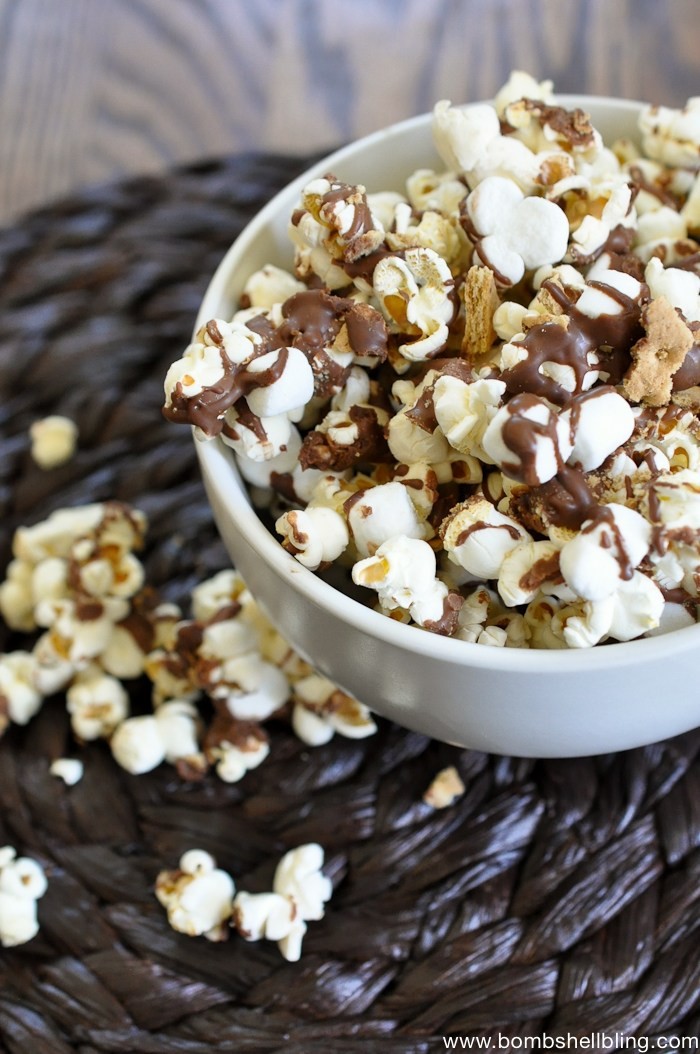 Sarah from Bombshell Bling may be my new best friend, because she's got a s'more recipe that is super simple so it's great for the kids. (But I won't say a thing if you want it all for yourself.)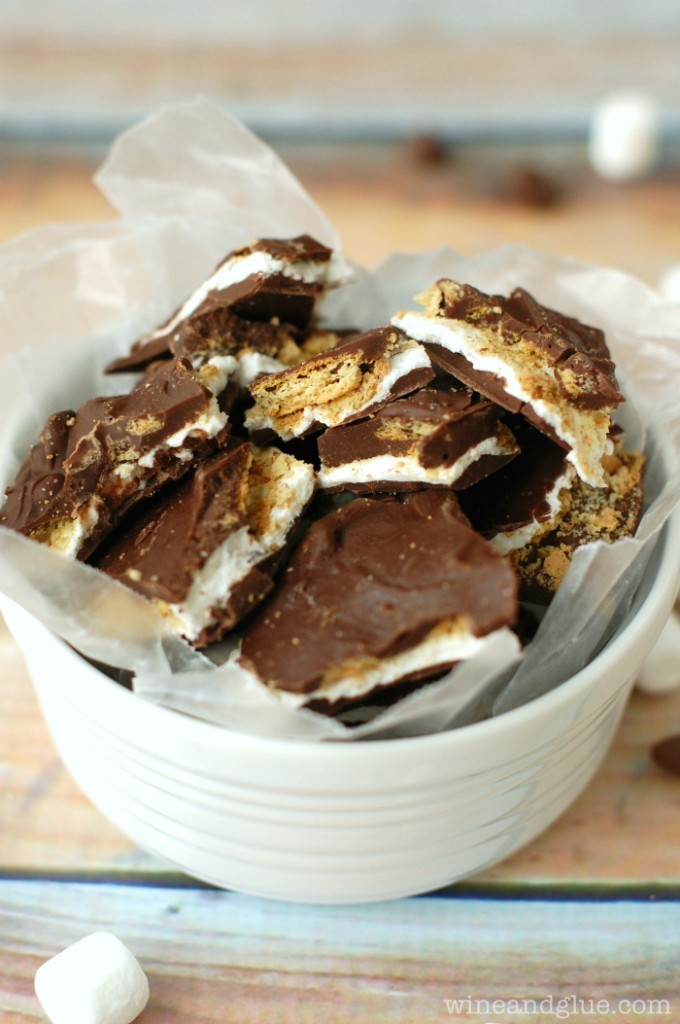 Lisa says that s'mores bark is like a yummy, amazing inside that you don't even need a campfire for. If you're ready for an addictively good treat to nibble on, then check out the recipe for this s'mores bark on Wine and Glue.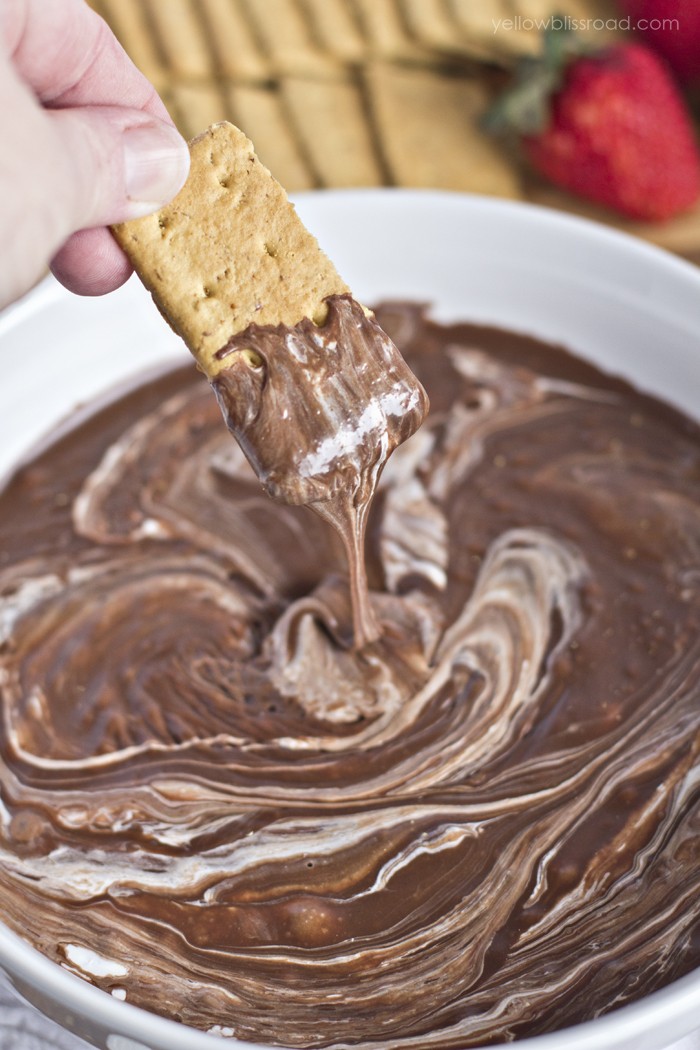 This ooey gooey dip by Yellow Bliss Road may be your next favorite take on the classic s'mores dessert. It only takes 5 minutes and 3 ingredients so you've got no excuse not to try it!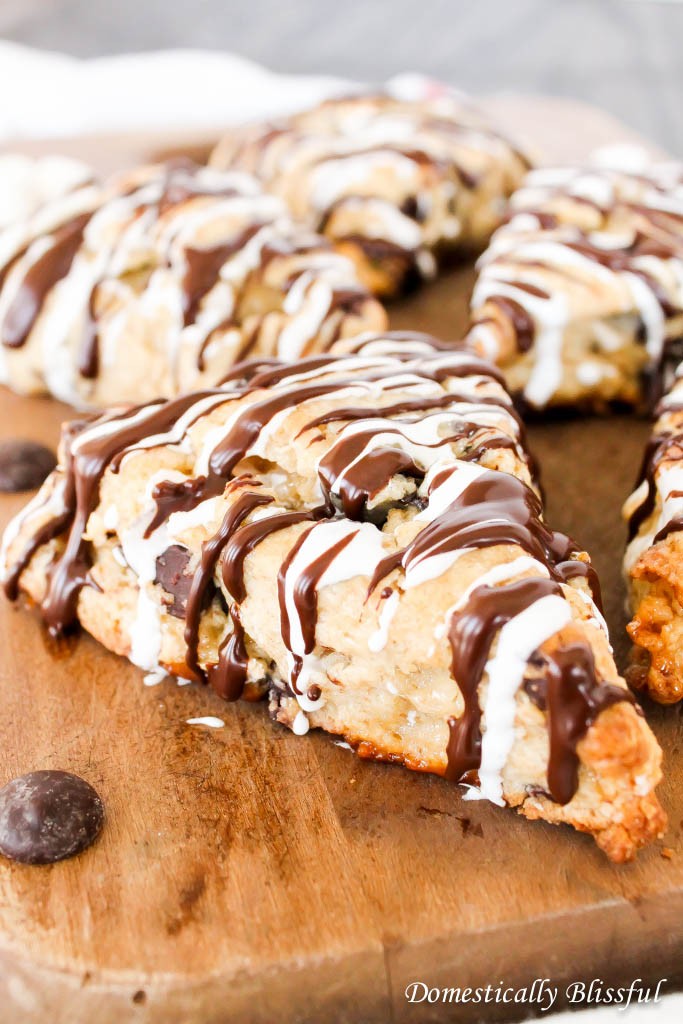 Guistina over at Domestically Blissful converted her own scone recipe into a stunning s'more spin-off. She made graham cracker scones with marshmallow icing and melted chocolate drizzles. Yum!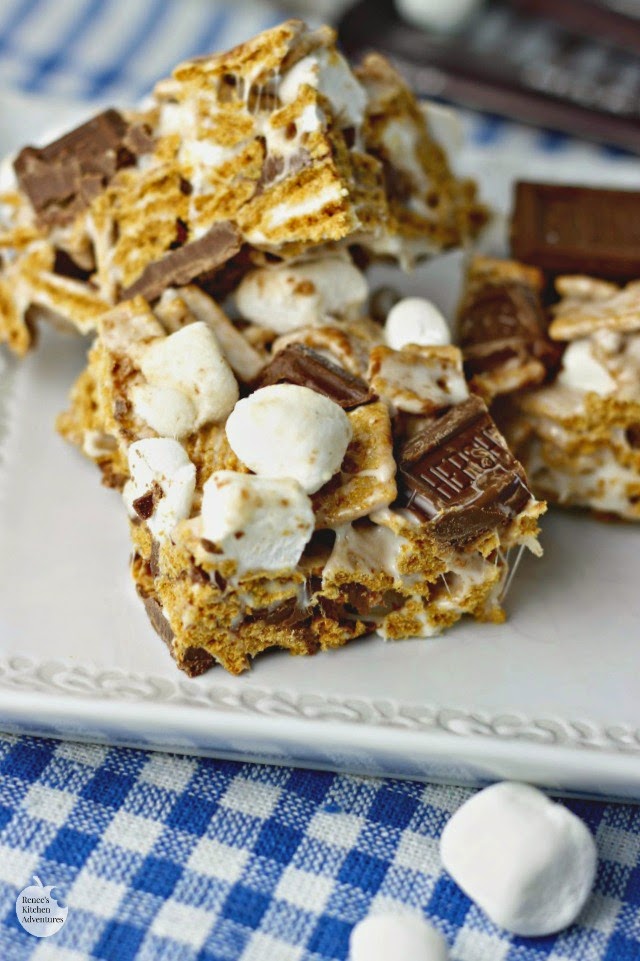 Renee's Kitchen Adventures has a super easy recipe that you can take to a social gathering if you're willing to share. On second thought, maybe you should just make a second batch to leave at home for later.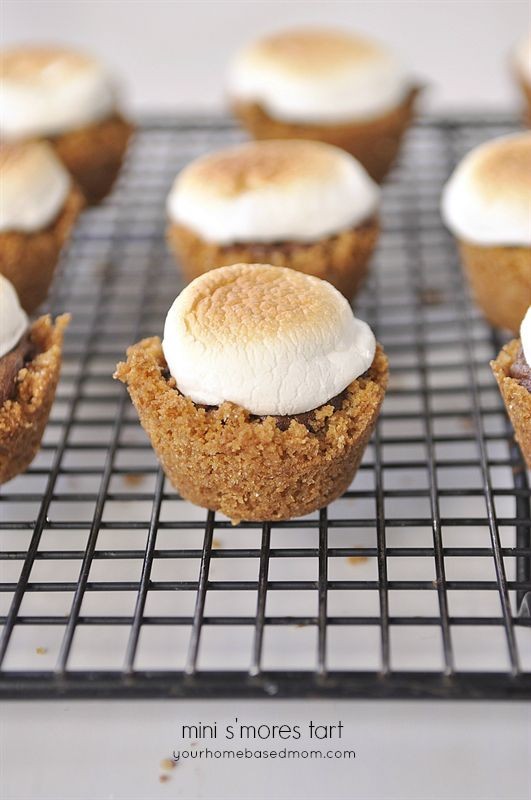 A perfect s'mores treat that you can pop in your mouth, these mini s'mores tarts are a winner! LeighAnne at Your Homebased Mom has step-by-step directions so you can make some for yourself.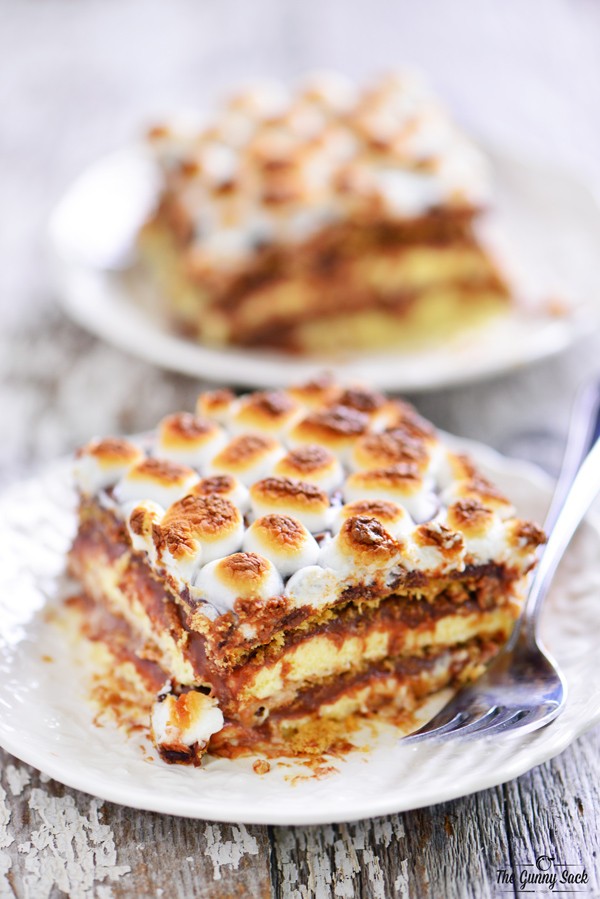 Oh my gosh, stop with the goodness already The Gunny Sack! It's an easy, no bake s'mores eclair cake that has luscious layers of graham crackers, vanilla pudding, and chocolate all topped with toasted marshmallows. A summer party or backyard barbecue must have.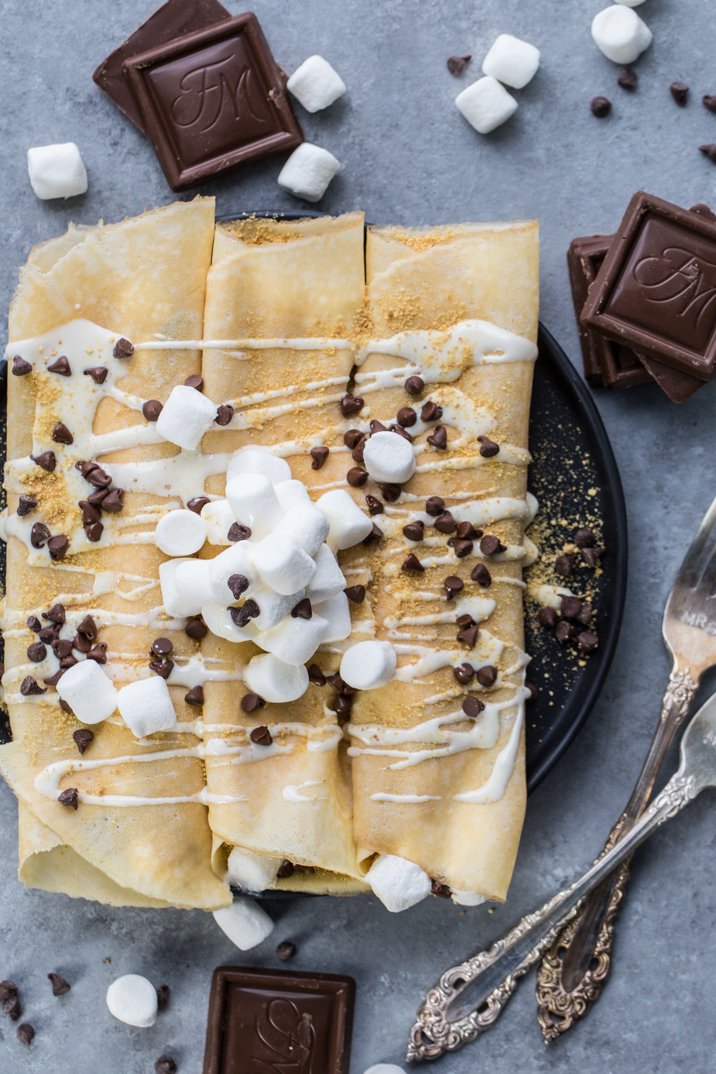 Are s'mores and crepes even allowed to be in the same sentence? Well, they are with this killer recipe by Becky at Cookie Rookie that has the best flavor combo on the planet. And it's all wrapped inside a fresh crepe!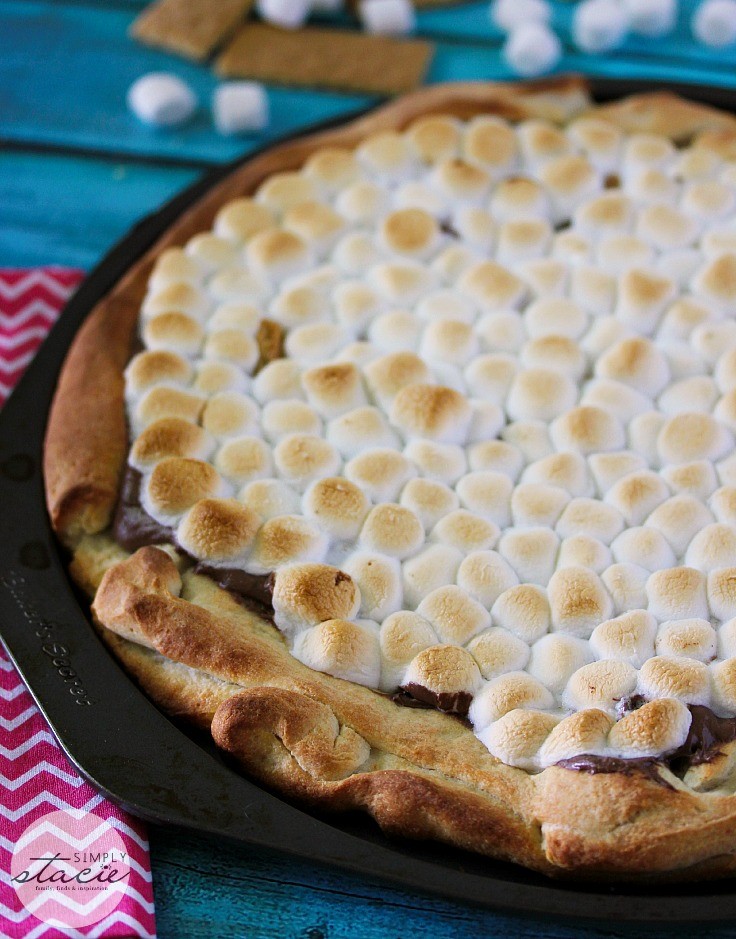 Everyone loves pizza, and everyone loves s'mores so why not put the two together? Simply Stacie did just that with a pizza crust, Nutella, graham cracker, and mini marshmallow creation that looks a-maz-ing!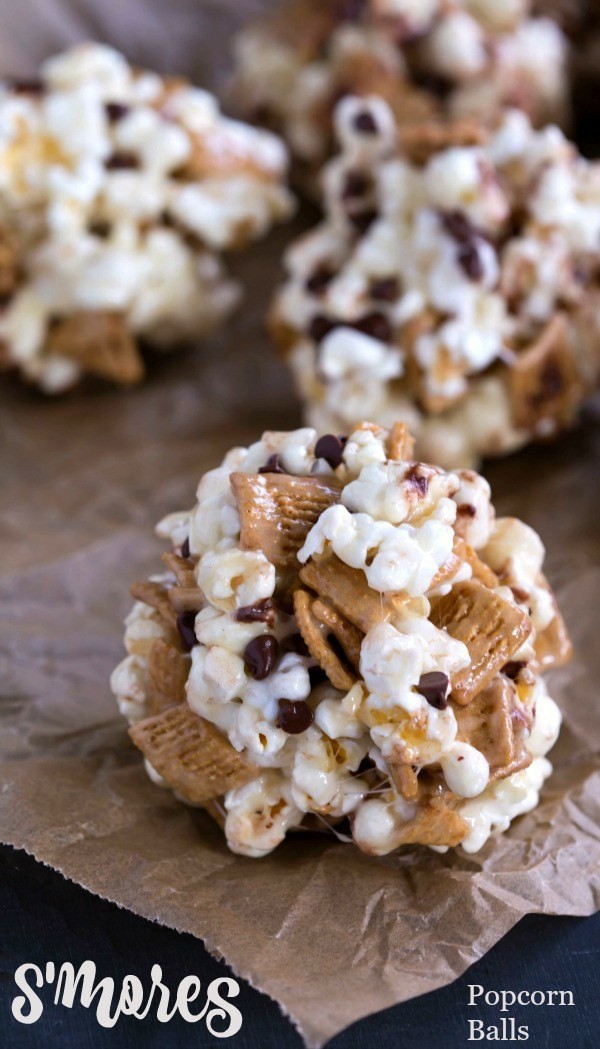 These bad boys are like a rice krispie treat on steroids that meets a traditional popcorn ball brought to you by Kate at i heart eating. You better believe it's got super gooey, buttery popcorn holding it all together!
Some people just know how to do s'mores and LeighAnne is one of them! Here she is giving us another great s'mores take with this s'mores skillet recipe on Your Homebased Mom. And although it's hard to believe, she says it tastes as amazing as it looks!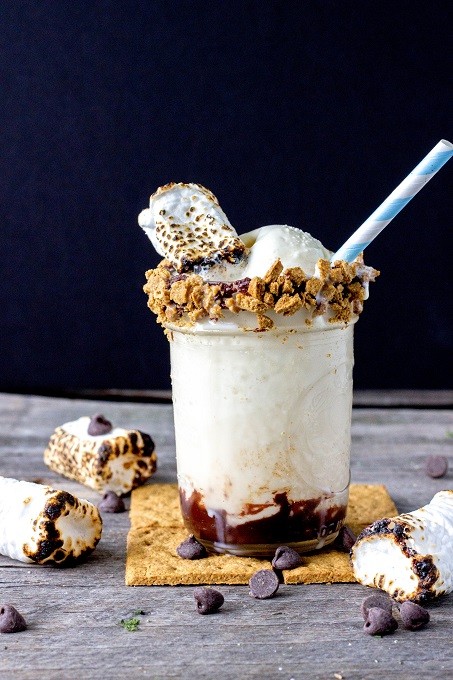 S'mores. Milk. Shake. Picture it… vanilla ice cream, toasted marshmallow, and a thick layer of rich fudge on the bottom. This s'mores milkshake is totally worth the splurge according to Eat Thrive Glow. Check out their easy recipe!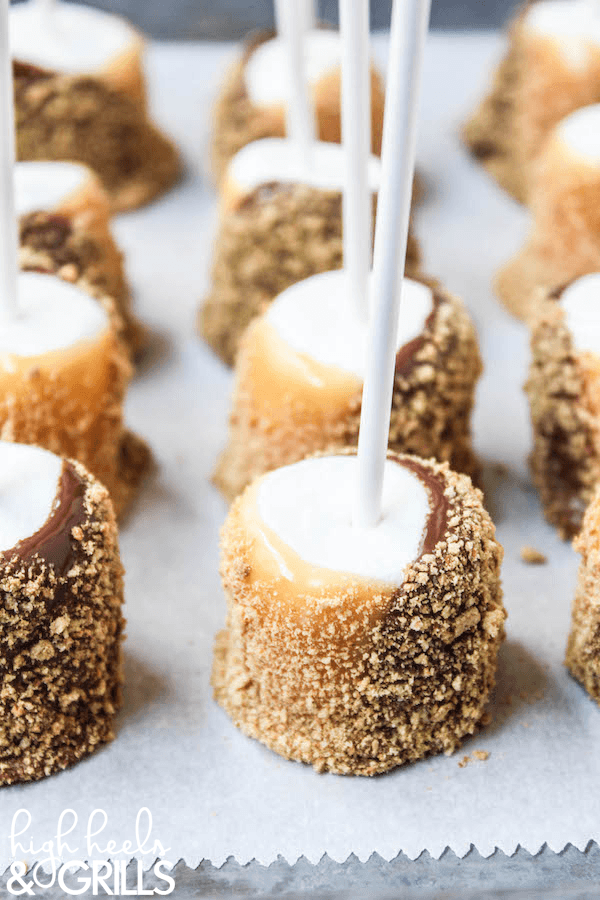 These little pops from High Heels & Grills are the cutest s'mores you'll ever make. And you can whip them up in under 10 mins. Perfect party treat comin' right up!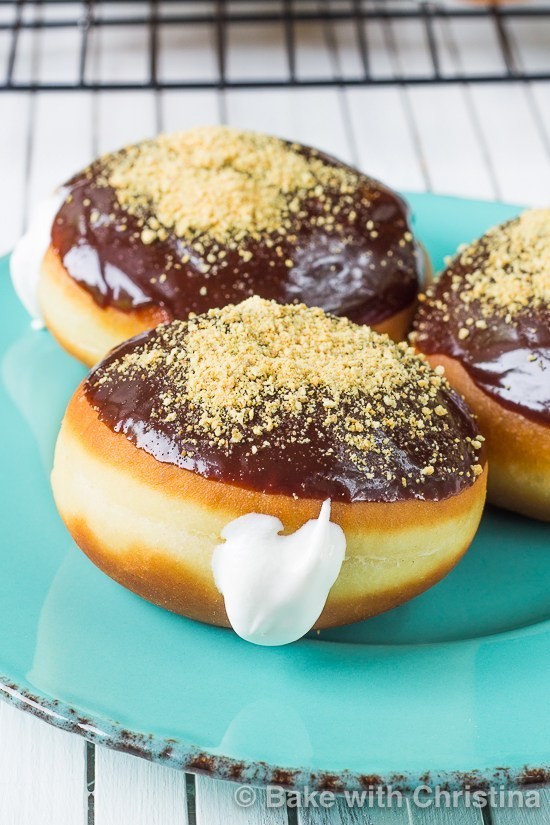 Wow. Bake With Christina made all of my dreams come true with this oozing-with-goodness s'mores doughnut. Hellloooo handsome! Check out her detailed recipe so you can make your own.
Betty Crocker pulled through big time with these divine brownies filled with marshmallow creme and topped with hot fudge, graham crackers, and toasted marshmallows. Thanks, Betty!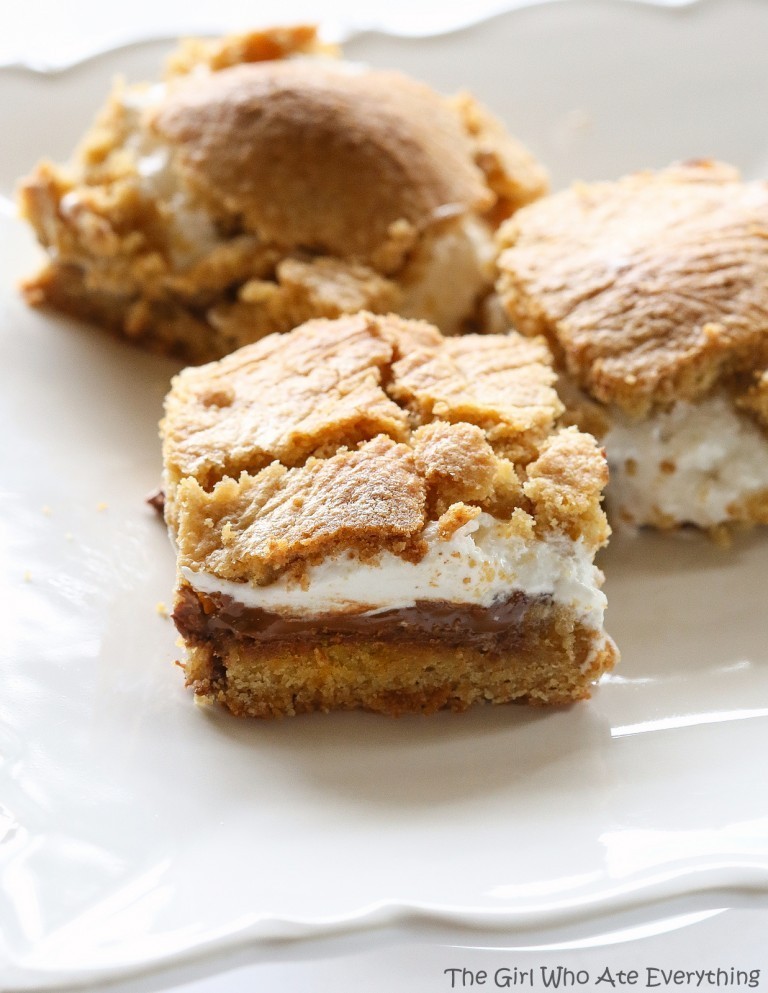 These s'mores bars are rich and gooey, and, according to Christy at The Girl Who Ate Everything, you'll fall in love with the crust. This one may become a fav!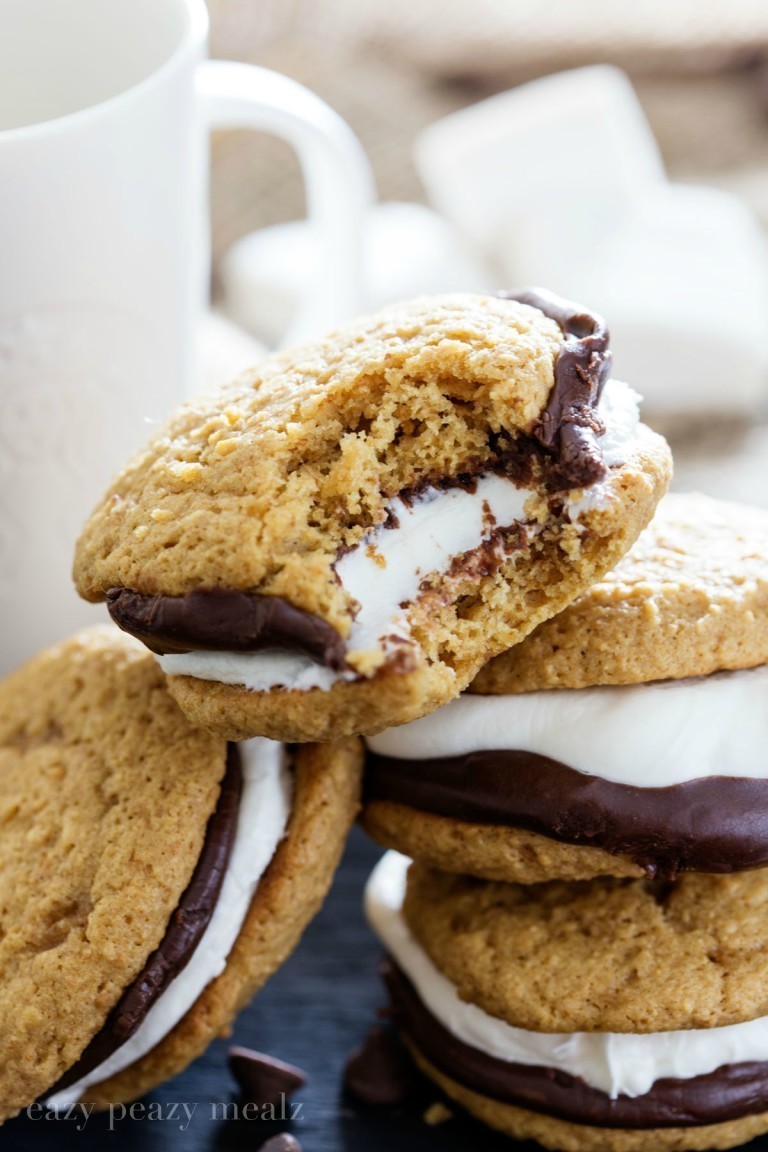 Rachael from Eazy Peazy Mealz described her creation perfectly: a rich chocolate ganache and smooth marshmallow buttercream sandwiched between two graham cracker cake cookies. Can I get a "whoop whoop"?!
And there you have it…. 25 truly mouthwatering s'more recipes. I think I got a cavity just looking at all of those pictures. Hopefully you've picked a recipe you want to try. Which one looked the most divine to you? Comment below!