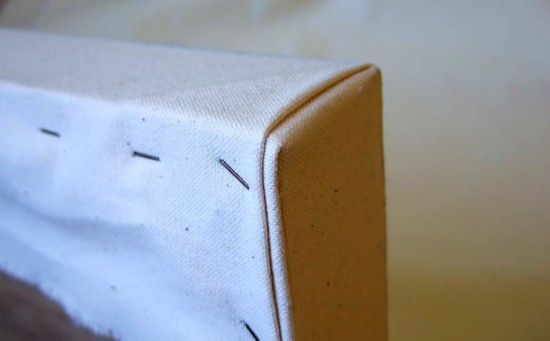 This tip is very helpful when starting on a reupholster project. It saves time and helps give the finished product a professional clean, look.
With any shape, be sure to stretch and staple the fabric on opposite ends of all the sides before putting more staples throughout. For example, put your first staple at the top, your second staple at the bottom after stretching the fabric, your third staple on the right after stretching the fabric, the fourth staple on the left after stretching the fabric, and then continue the process alternating sides. I borrowed a staple gun from a friend for this project, but they are only $10 or so and would be a great addition to your tool set. After the new fabric was in place, I covered the bottom of the cushion with the original mesh. Easy! (See my first reupholstered project here.)
Let us know how your reupholstering goes as well as any reupholster tip and tricks you have!