Whose kids also went crazy over Dreamworks' Trolls movie? Forget a ballerina, the president, a teacher, or a professional soccer player, my three-year-old wants to be a troll when she grows up. So when it came time to decorate our Fall pumpkins, the only option really was to do a Pumpkin Trolls kids craft. These pumpkins are a fun and super easy craft idea for kids that leaves plenty of room for imagination and creativity. Keep reading for our play-by-play.
(This page contains affiliate links that we may be compensated for. Your clicks and purchases help support The DIY Lighthouse at no extra charge to you. We only put links to products we love and would recommend anyway.)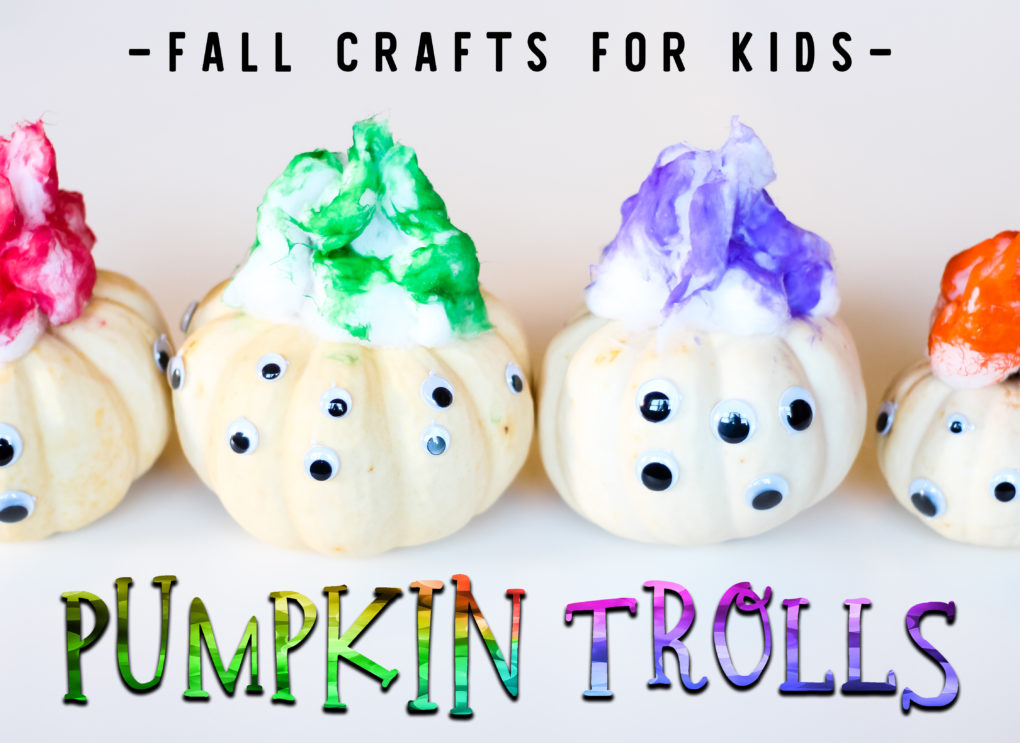 Supplies
All you will need for your Pumpkin Trolls kids craft are the following: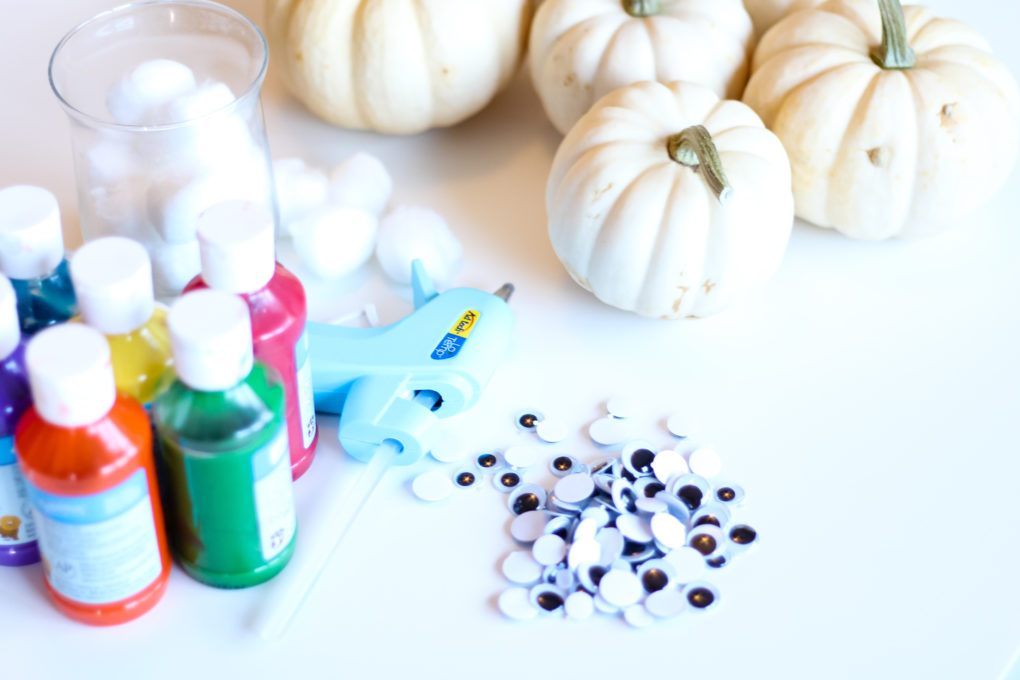 How to Pumpkin Trolls Kids Craft:
Make the hair
One of the best features of a troll is their hair. Three words that describe troll hair: volume, color, and personality. Help your child glue cotton balls around the stem of the pumpkin (be especially careful if you are using hot glue and a hot glue gun). The more cotton balls the bigger the hair. Allow the glue to fully set/dry before painting.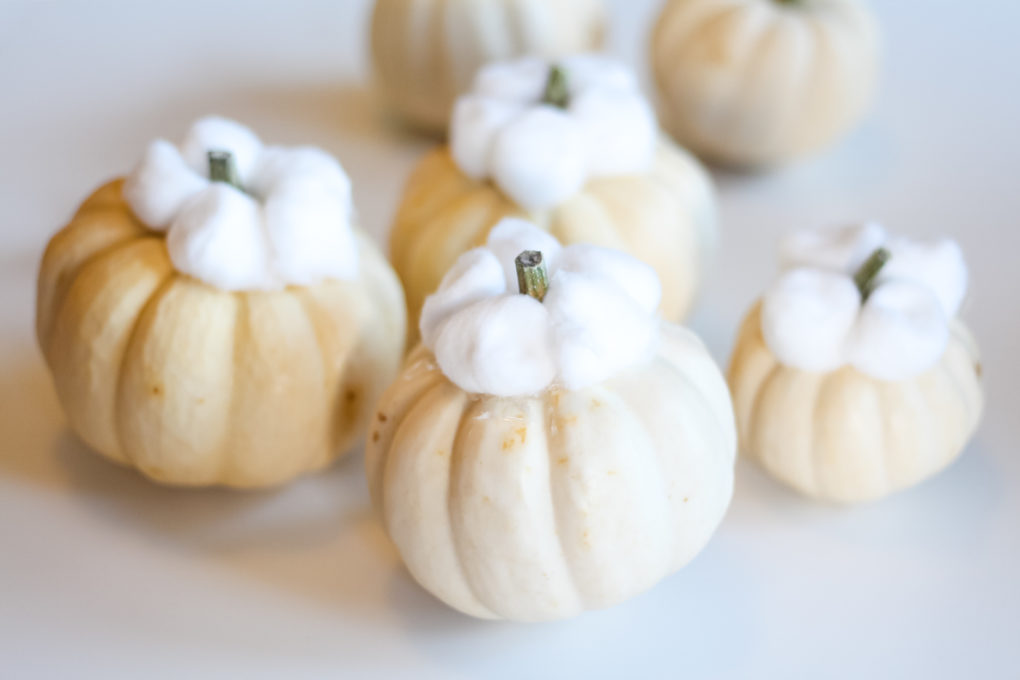 Once the glue is dry, very carefully pull up on each cotton ball to create the troll-like hair effect. You might want to help your little ones do this so they don't pull the cotton balls right off. Also, the taller you make the hair, the less thick it will be, so do whatever looks and feels best.
Naturally, we want to highlight their one-of-a-kind hair by using bright colors. Watercolor paints for kids can easily be found online or at your local supermarket. We used watercolor finger paints and my daughter and her friends loved using their hands to paint the hair. If you want to go with a less messy approach, you can use paint brushes to apply the paint. Allow the paint to dry. (Using a hair dryer can speed up the drying process.)
Place the wiggle eyes
The next step is to place the sticky wiggle eyes onto the pumpkin. My daughter's friends applied their eyes very generously while my daughter used a more conservative approach. Each child is unique, so each pumpkin troll will be unique. There is no right or wrong way to do this! Just have fun with it.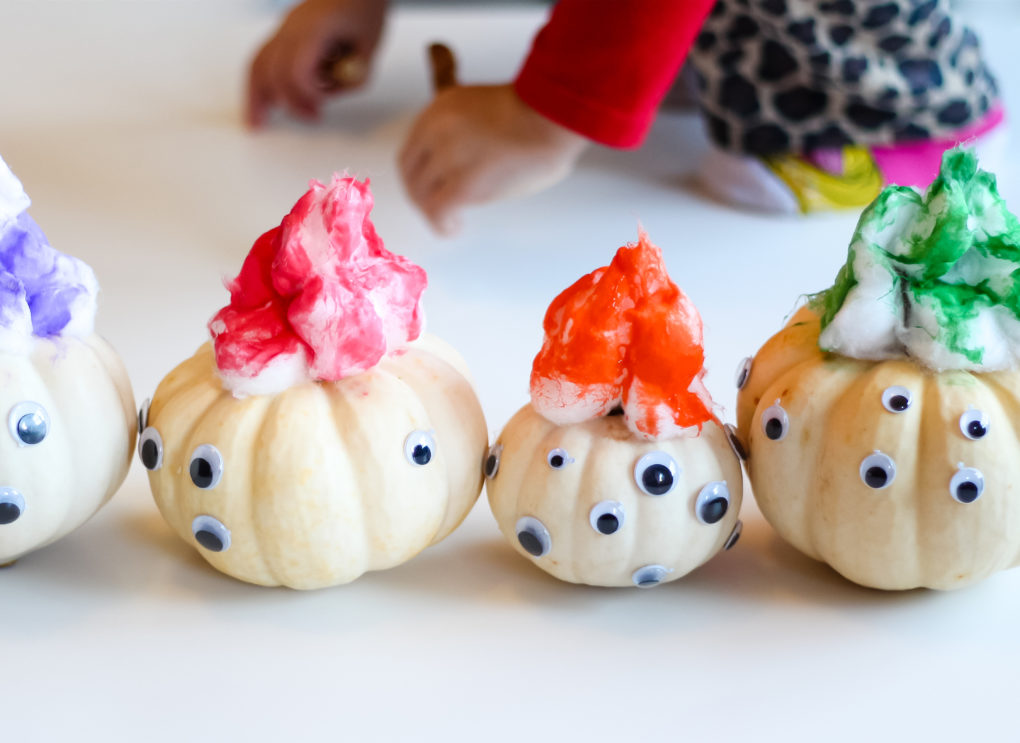 Decorate with your Pumpkin Trolls kids craft
You can put your Pumpkin Trolls outside on your front porch along with your carved pumpkins, around the house in whimsical locations, on your child's dresser, in your child's bathroom, or on the dining room table. They will brighten any room, so really you can put them anywhere! Or your kiddo can give their's away as a gift to their friend, teacher, or grandparent.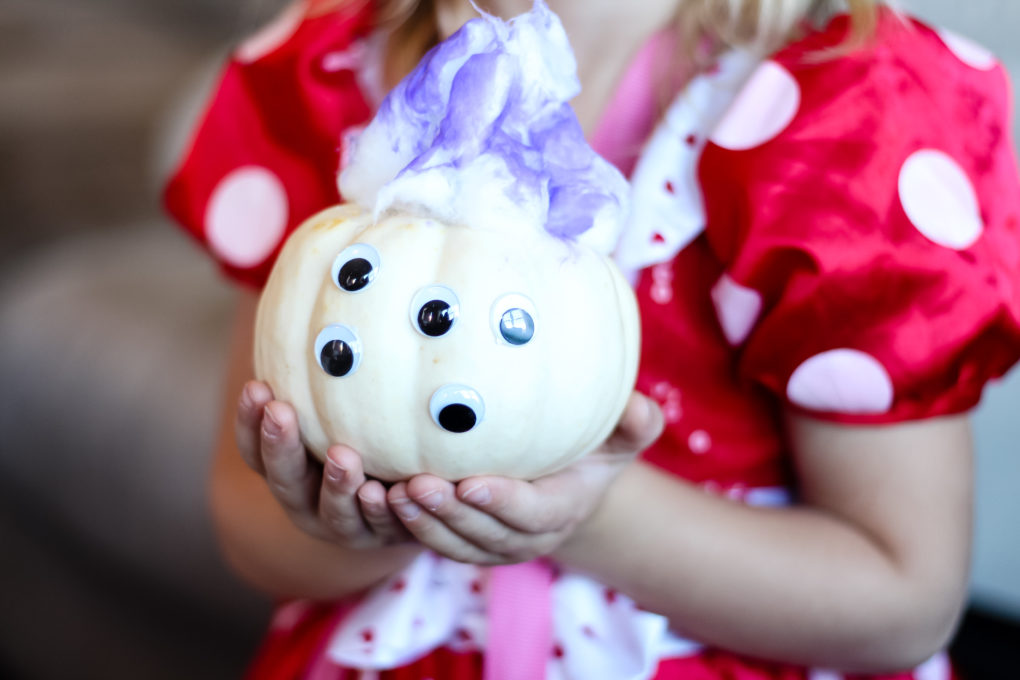 What color of hair did you and your kids choose?! Did you make yours after a certain character or did you make up your own? We'd love to know! Comment below!
Pin this for later!
Other posts you might like: