We met The Party Girl on Instagram a few weeks ago and fell in love. Head over heels in love. Ashley and Fernanda are the party girls behind this hustlin' blog and shop. And, as you will soon discover, their style is so on point, feminine, and fun! They were willing to have their pink and gold unicorn birthday party be featured on our website. Feel free to drool over their post below (bring a mop!) as well as check out their website (here) and their Instagram account @bythepartygirl. Party on!

Pink and Gold Unicorn Birthday Party Inspo
I can't believe it's already almost June. I feel like I say that every month, but honestly this year has just flown by. May has been an absolutely crazy month, with yard work around the house (my mom came down on the long weekend to help me plant my first ever garden!) and the Shop blossoming, and party planning. Then you add in the fact I dropped my Nikon and shattered the lens–a camera I've had since I was 16, and the mourning period required to accept that loss and find time to replace it….just. wow.
ANYWAYS, things are finally starting to settle down, and in perfect time, because today I'm sharing one of those aforementioned parties with you: Lo's pink and gold unicorn birthday party!
Before I share the photos from what was actually a super adorable theme, I know what you're thinking. "What six-year-old asks for a unicorn party theme? My sisters and I have more in common than big baby blues my friends. And now for these fun shots from the party.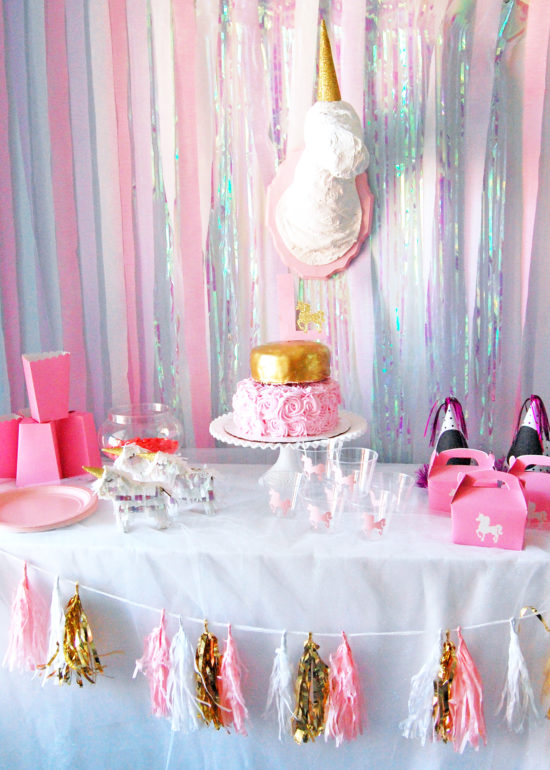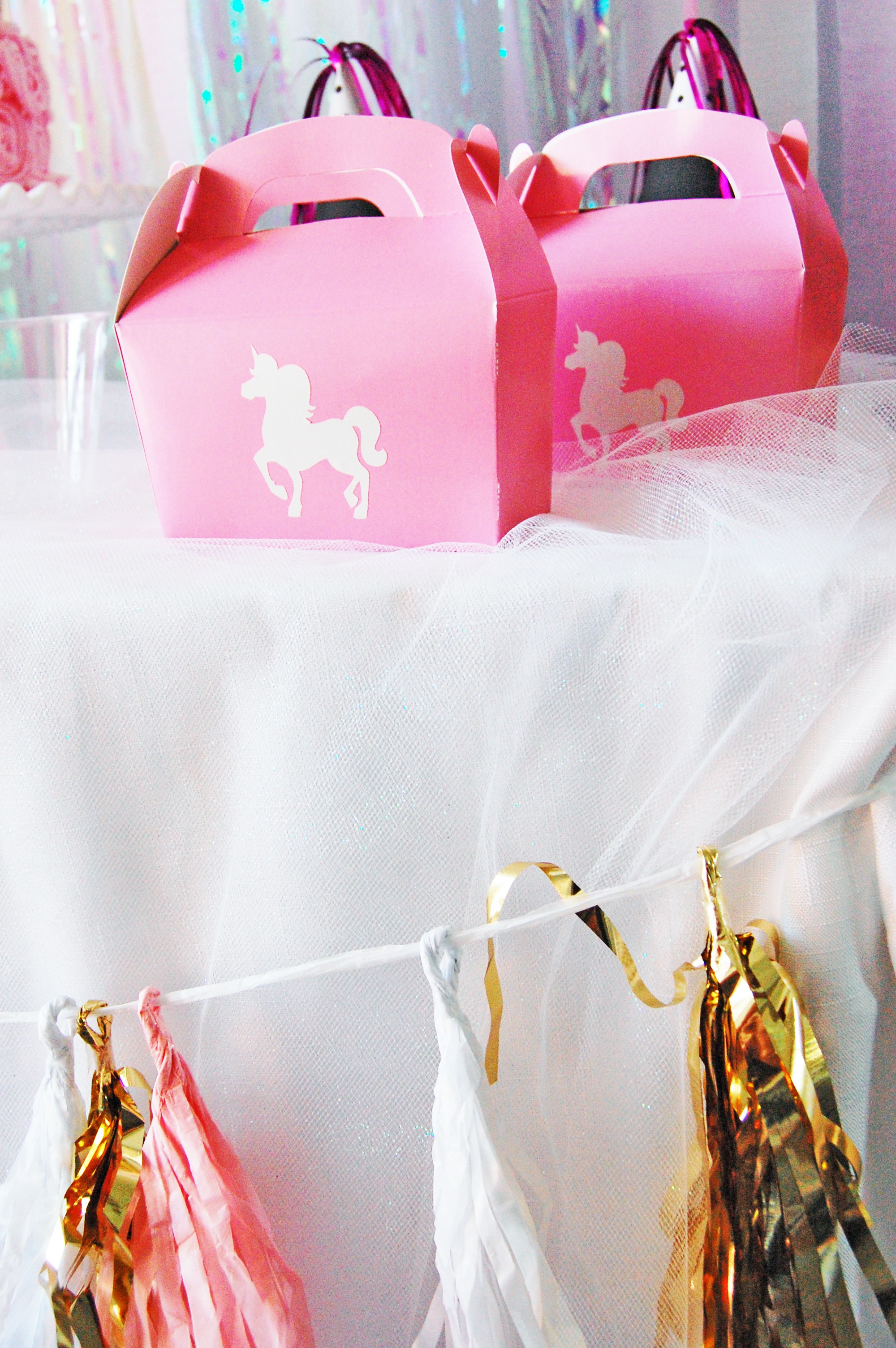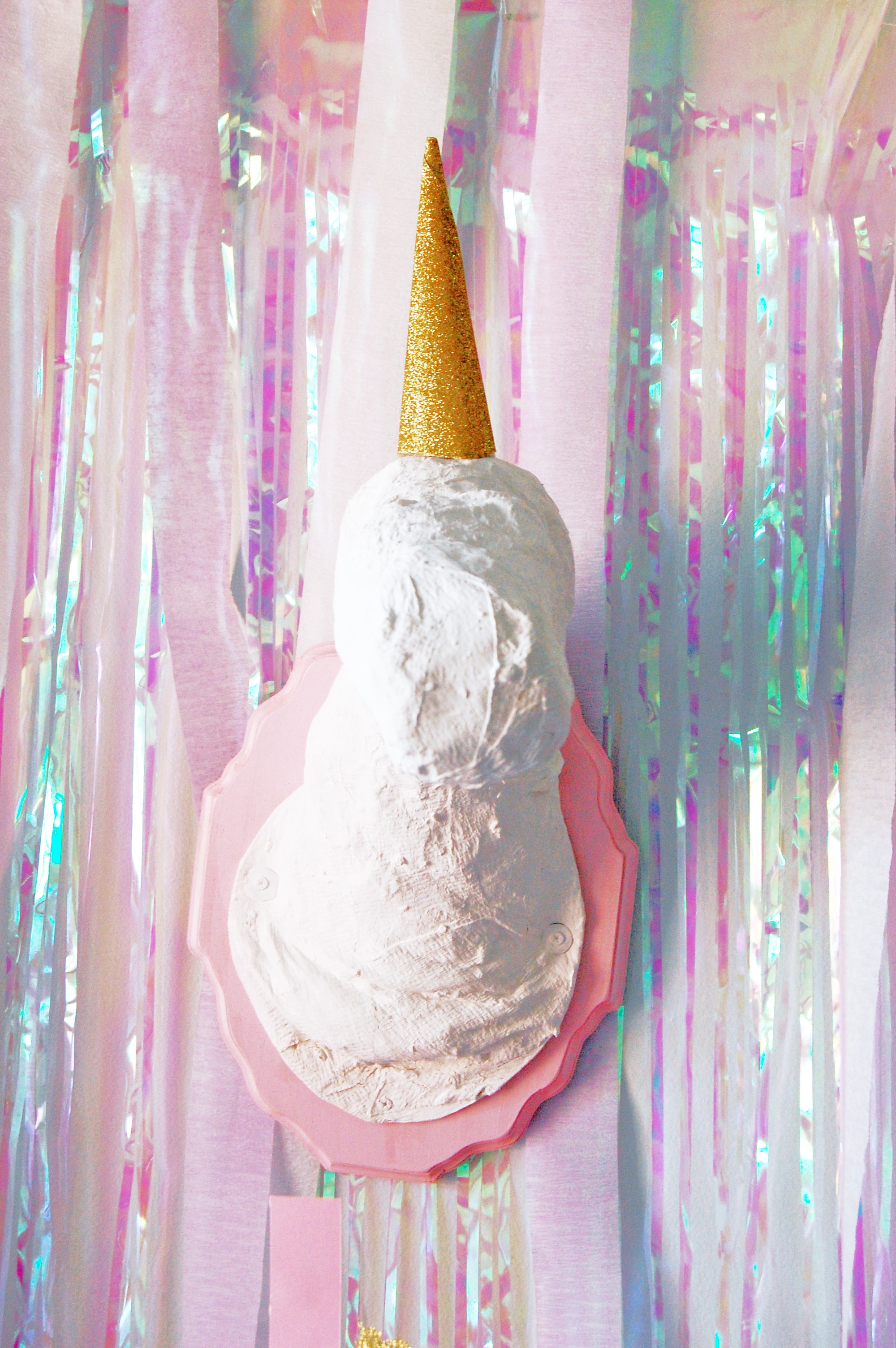 My favorite part about this party was the paper mache unicorn bust that served as a super fun backdrop and doubled as some fun new decor for her bedroom. We used some pretty pastel crepe paper streamers and paired them with a translucent shimmery door fringe for the perfect backdrop.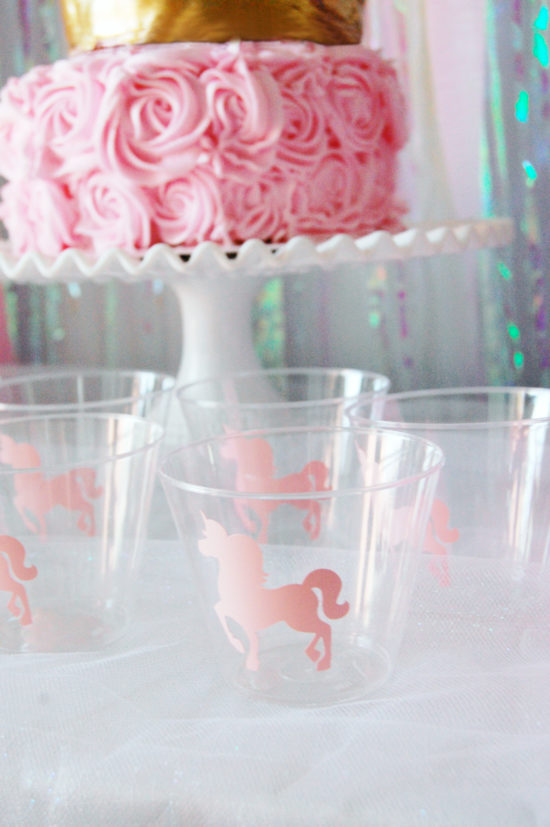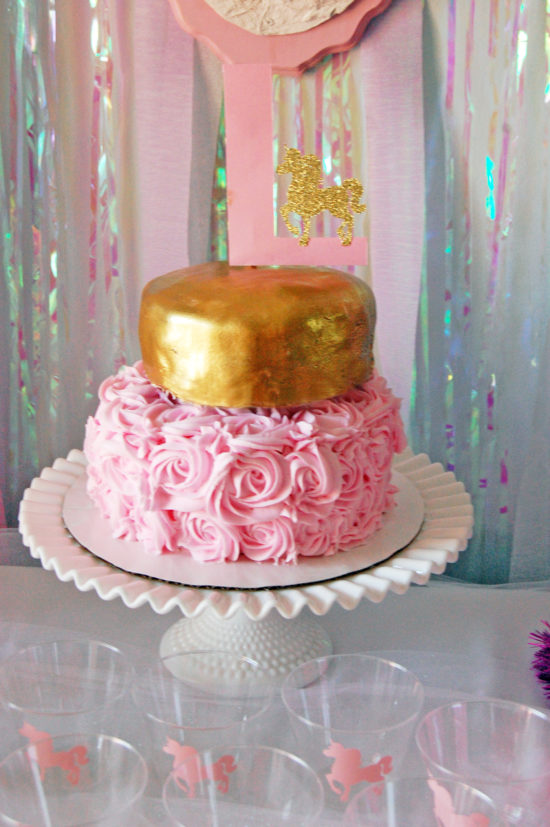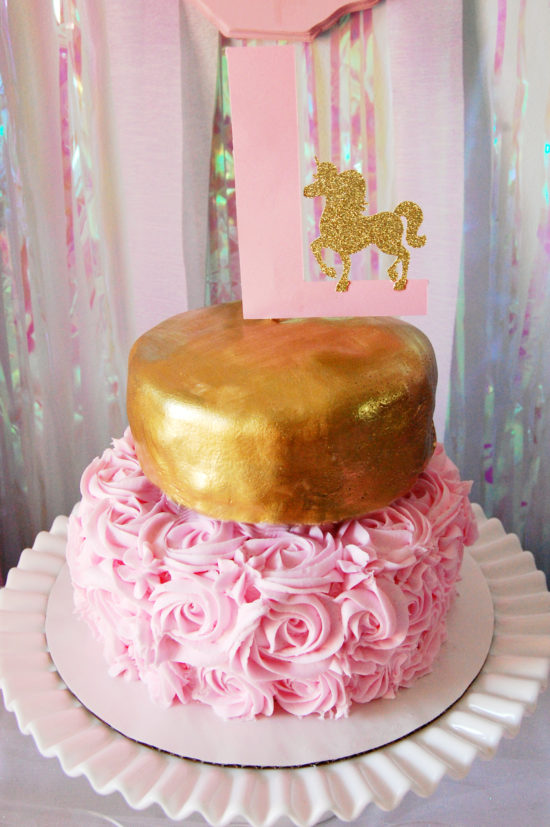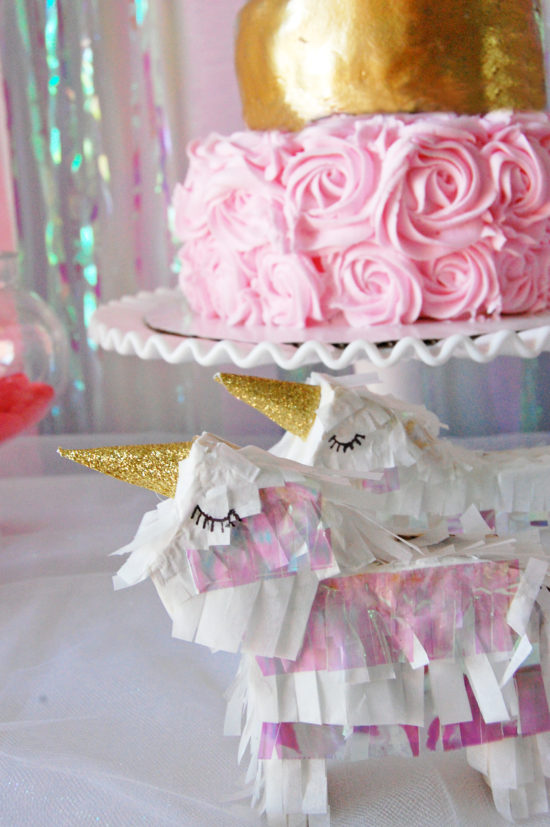 The inspiration for Lo's party came when she found some unicorn pinatas online (slash when she was spying on me browsing Instagram) so we had to incorporate a few of those for kids to take home. We added a candy bar for kids to snack on between dips in the pool and topped it off with a pink and gold glittering cake.
I have to give a big shout-out to my favorite lady Michelle Laratta at
wantapinata.com
, who, despite an insane schedule this month, managed to fit in the most gorgeous rainbow pinata. Lauren actually gasped when she saw it. It was such a hit, and now it's sitting on the shelf in her room where she can stare at it all day. How stunning are these colors?!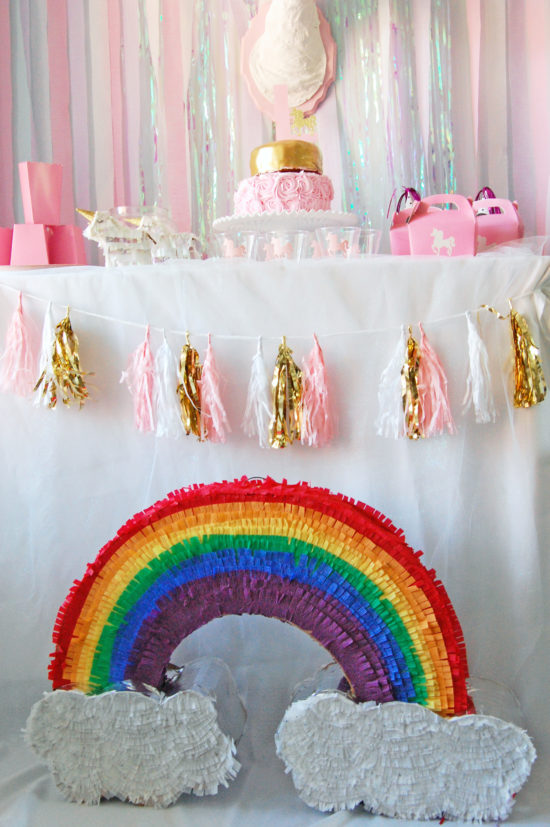 The party was such a hit, and Lo was absolutely thrilled. It was the perfect cap on a month full of ups and downs. <3
Love,
The Party Girl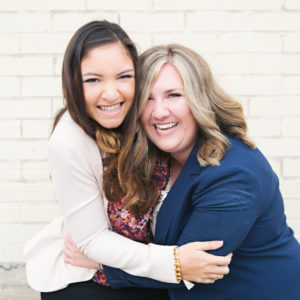 The Party Girl started as a place to share party inspiration and has grown into a lifestyle blog dedicated to celebrating the every day and a party shop with everything you need for your next bash. From styled parties to DIY details and from the perfect hostess gift to delicious party snacks, we've got a bit of everything for any kind of Party Girl. When we aren't dreaming up new party themes, you can find us hunting down taco trucks or watching Disney movies.
Other posts you might like: