This shop has been compensated by Collective Bias, Inc. and its advertiser. All opinions are mine alone. #TheOtherBowl #CollectiveBias
Hosting family or friends on game day? Don't sweat it. I have the perfect DIY party checklist for The Big Game to make your event easy on you yet fun and memorable for everyone! Planning and throwing any party can be stressful, but our methodical steps make your to-do's totally doable.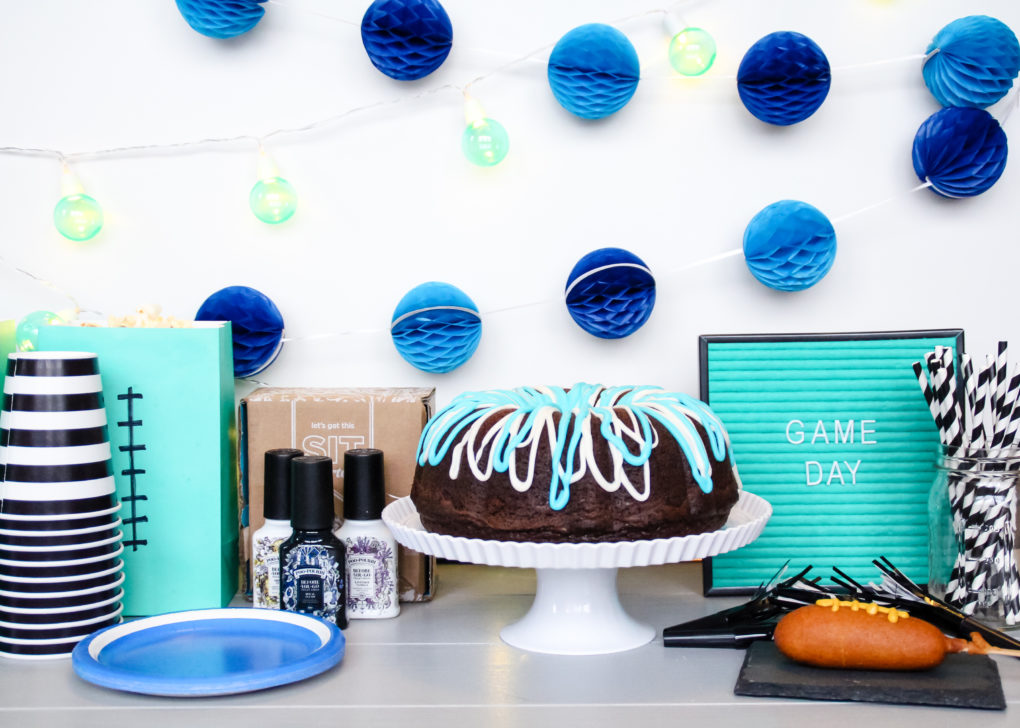 Our Party Checklist for The Big Game
PARTY INVITATIONS
No one will come to the party if no one knows about it. Let's why party invitations are a vital step to throwing a successful football party! To make your life easier, I have designed an invitation you are welcome to download, print out, customize, and mail it to your guest list.
CLICK HERE to download the free invitation | GRASS color
CLICK HERE to download the free invitation | AQUA color
FOOD IDEAS
The best part of any event is the food. Amiright?! Well, I've got your taste buds covered. Whether you're a fan of the sweet, salty, or savory, I have the perfect food ideas on our party checklist for The Big Game.
Sweet: Chocolate Brownie Bundt Cake & Vanilla Cream Frosting
This will not only satisfy any sweet teeth craving, it's crazy easy to make! And forget making this bad boy from scratch. Boxed chocolate cake mix and brownie mix are encouraged, saving time without sacrificing taste.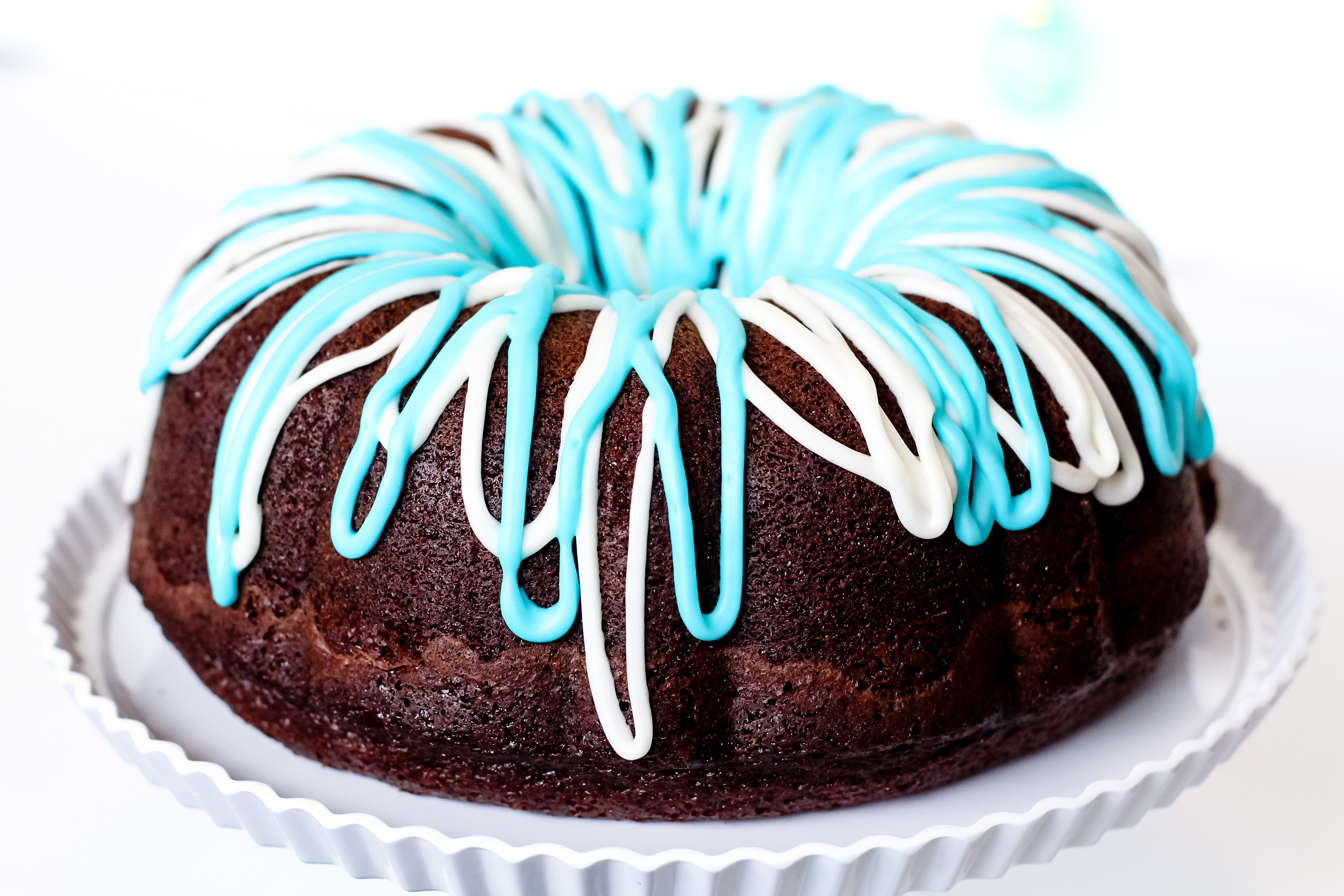 Ingredients
1 brownie mix
1 chocolate cake mix
4 large eggs
1 1/4 cup water
1 cup canola oil
1 teaspoon vanilla extract
for Vanilla Cream Frosting
1 heaping cup powdered sugar
1/4 – 1/3 cup heavy cream
1 1/2 teaspoons vanilla
Directions
Preheat oven to 350ºF.
Grease and flour a bundt pan.
In a large bowl, combine brownie mix, cake mix, eggs, water, oil, and vanilla. Whisk for 2 minutes.
Pour batter into pan and bake for 50-55 minutes or until toothpick comes out clean.
Remove cake from oven and let cool for 10 minutes in pan. Carefully turn cake onto cooling rack and cool completely.
Move to serving plate or cake stand.
In a medium bowl, combine powdered sugar, heavy cream, and vanilla. Mix until smooth.
Pipe or spread frosting onto bundt cake. (Note: a ziplock bag will do the trick too!)
Resist devouring until the party.
Note: To represent your team colors, divide your frosting into 2-3 bowls and use food coloring to dye them different colors before piping.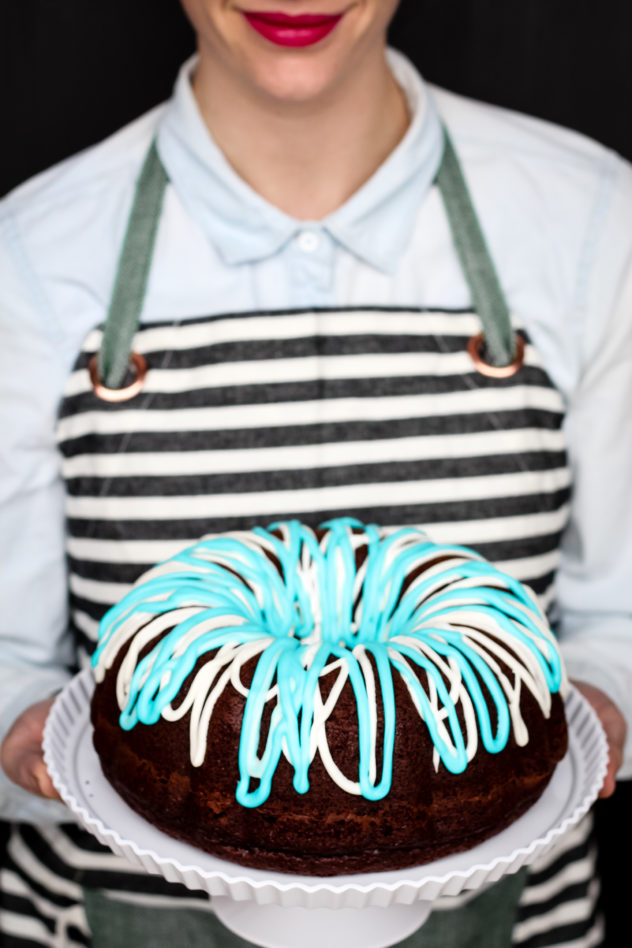 Salty: Buttered Popcorn
Because I can't help but DIY, this idea "popped" into my head while at the store. I knew I wanted to have popcorn as a snack at my party. Being inexpensive yet voluminous, popcorn gives you a big bang for your buck! And it's the perfect munchie for watching The Big Game. Buying football themed popcorn bag can be expensive, so instead use my DIY popcorn bag hack!
DIY Popcorn Bag Hack
Find a cheap bundle of gift bags. (I found 8 gift bags for $3. That's less than $0.38 each!)
Carefully remove the handles from the inside of each gift bag.
Using a black marker, draw cross-laces on the front of each bag.
Pop popcorn and cool completely before filling bags.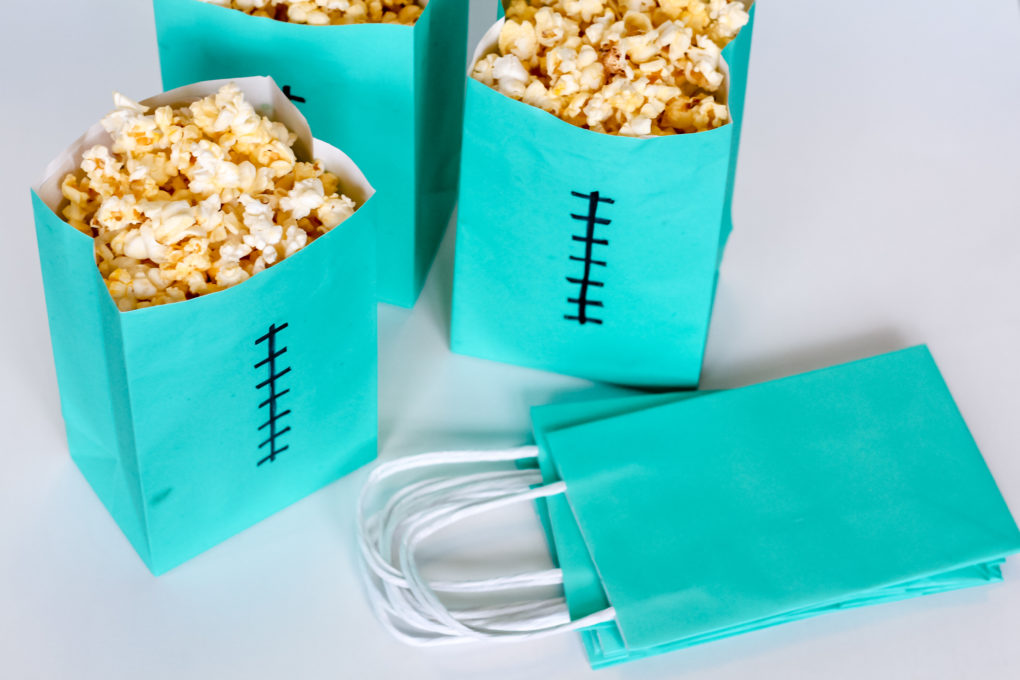 Savory: Cross-Laced Corndogs
You gotta love a good theme. If corndogs and football didn't already go together, add cross-laces to them and you'll be good to go! Simply draw a cross-lace design on the top of the corn with mustard or fry sauce. But is it really that easy?! Yes. Yes it is. Corndogs are a great party food because the stick makes for easy eating and easy cleanup.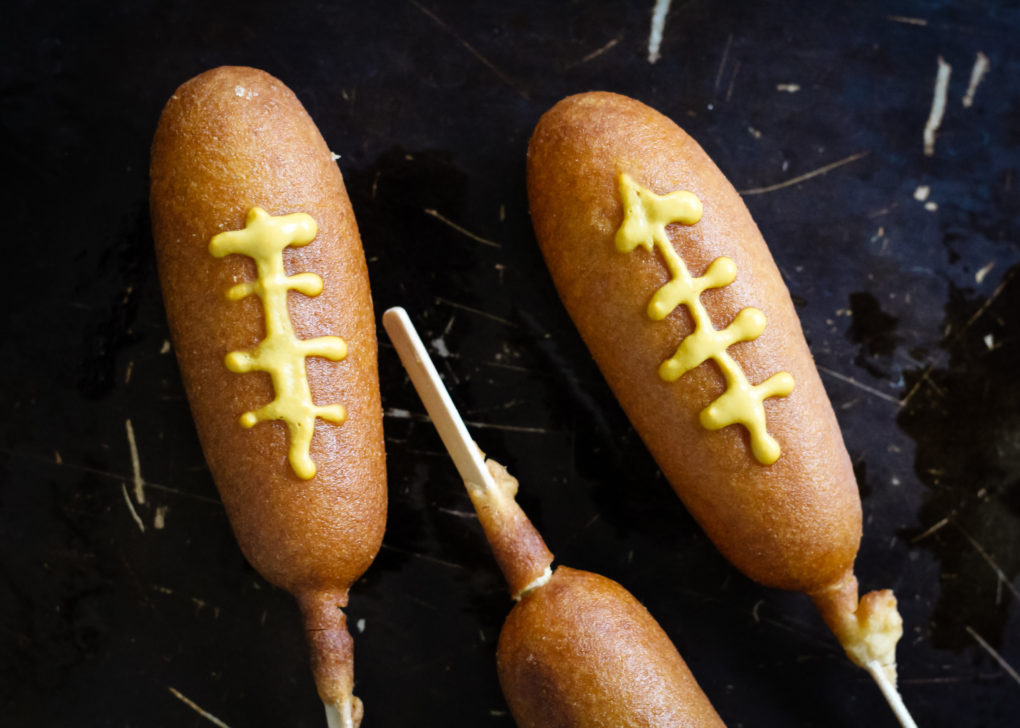 AMBIANCE IDEAS
Want your guests to be comfortable while having the time of their lives? Our party checklist for The Big Game includes ideas for creating a fun and enjoyable party atmosphere. Here are 3 tips for creating The Big Game ambiance you want:
Fresh smells
With the extra foot traffic into your home, you can certainly expect more traffic to "The Other Bowl"…your toilet. Poo~Pourri, the "Before-You-Go® Toilet Spray," elevates your bathroom experience for guests in your home. Using it will lighten the smells and the mood! This 15,000+ 5 star review product doesn't just put a smile on everyone's face; they make everyone's nostrils happy too. I love the product scents I've tried so far: Royal Flush®, Original Citrus, and Lavender Vanilla.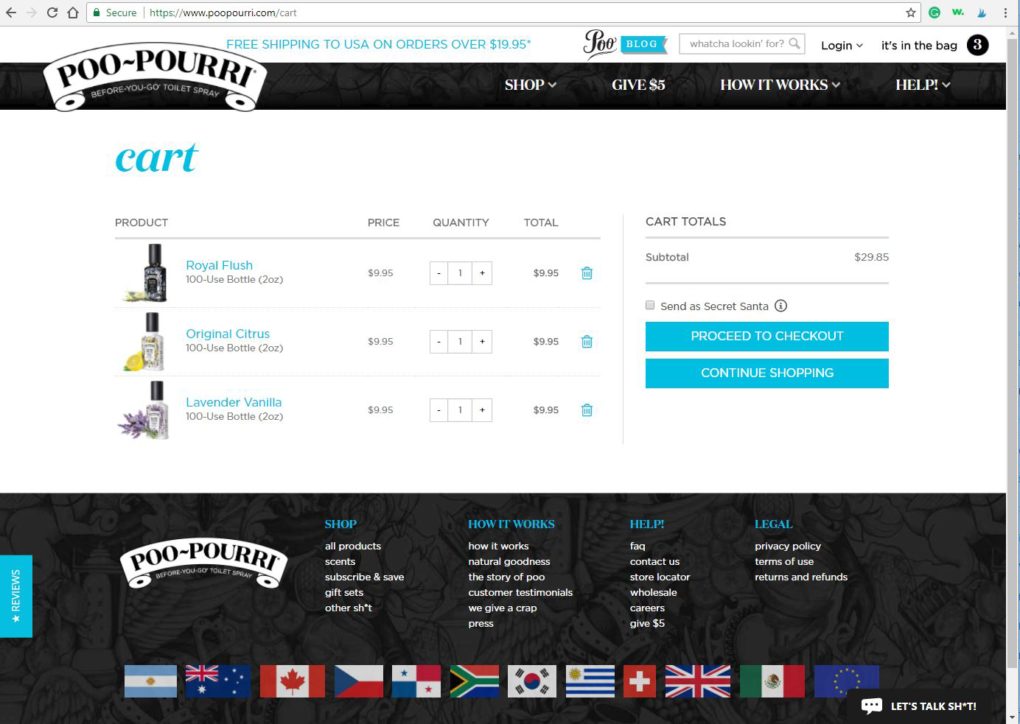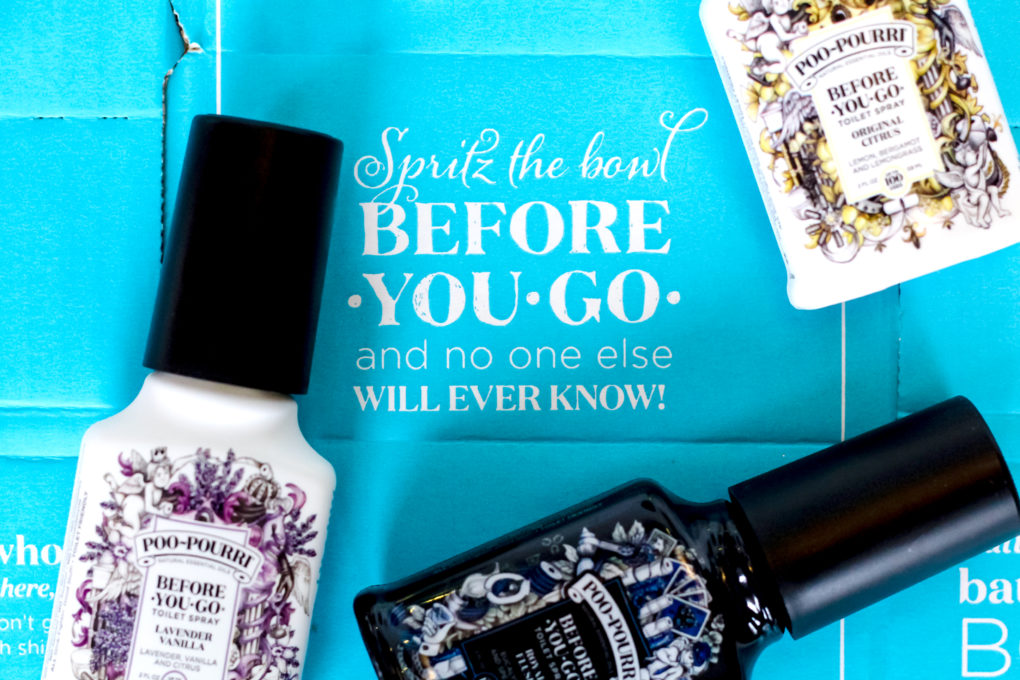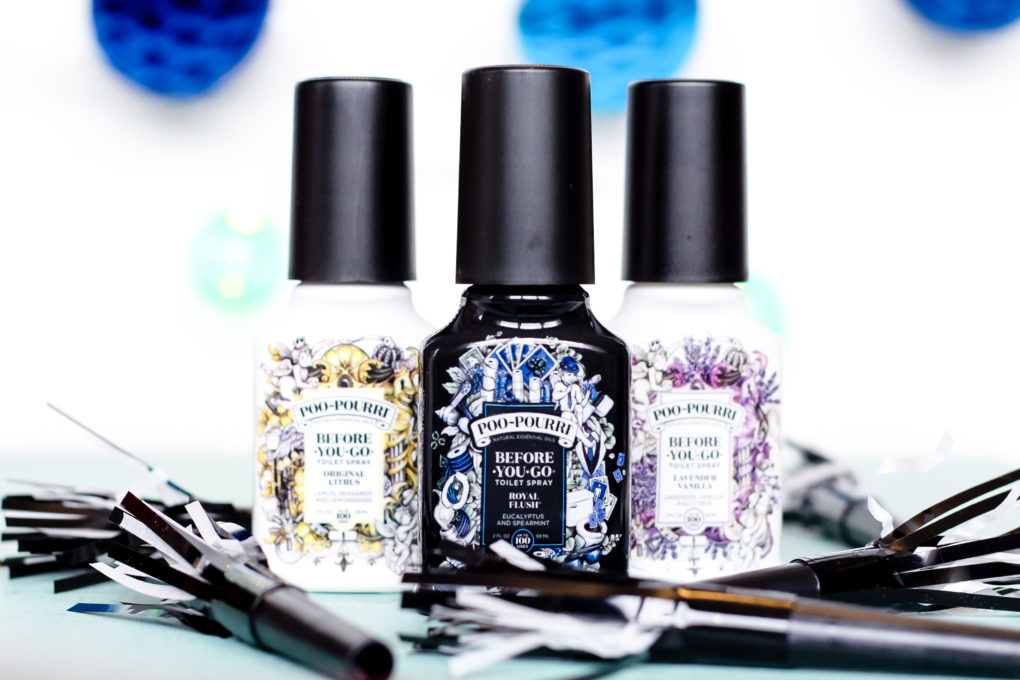 It's pretty simple, really! When spritzed into the toilet bowl before-you-go, Poo~Pourri's pure blend of NATURAL ESSENTIAL OILS creates a film on the surface of the water. (This natural blend has NO synthetic fragrance, NO alcohol, NO aerosol, NO parabens, NO phthalates, NO formaldehyde. It's purely ALL stink-fightin' good stuff.)
The protective barrier traps odor under the surface, before it ever begins! All you'll smell is a refreshing bouquet of NATURAL ESSENTIAL OILS. Flush yeah!
Check fresh smells off your list and shop PooPourri.com by clicking below. (Poo~Pourri comes with free shipping on orders over $19.95!)
Hover over the image below to start shopping!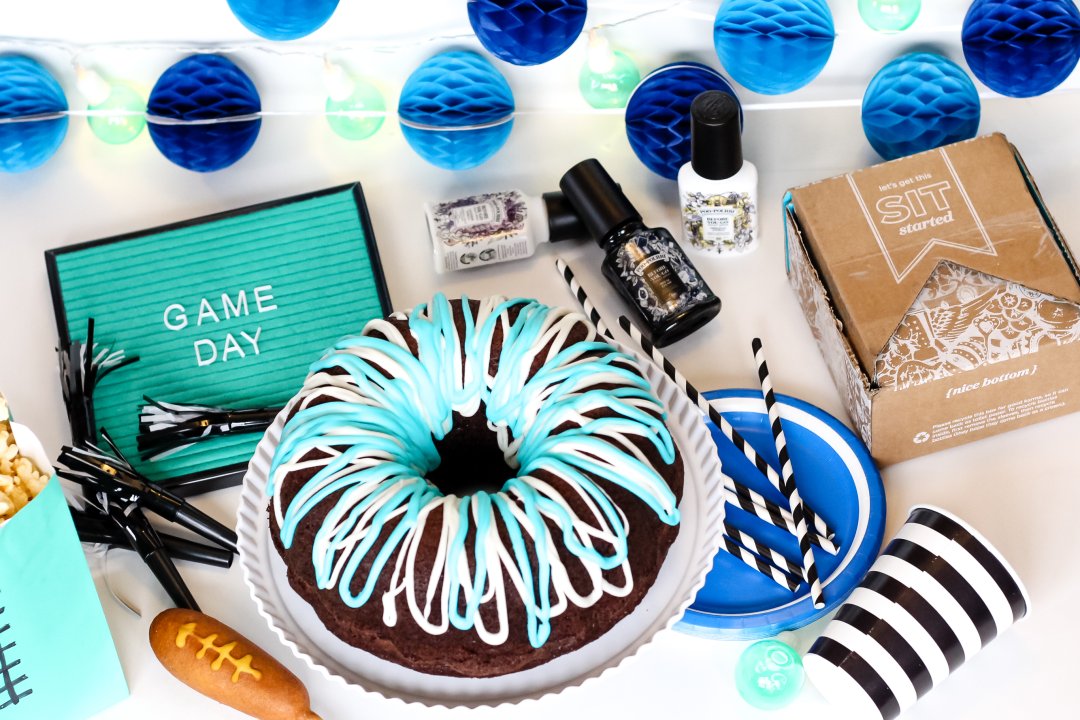 Clean & Tidy Space
It's pretty obvious that tidying and cleaning up the rooms where people will gather is a good idea. But here's something you may not have considered: coming up with a system that'll keep the clutter and dirt away after the party starts. One of the easiest ways to do this is having a sign that asks people to remove their shoes. Think about it. All the dirt (and other unmentionable things) people can track into your party is not something you need. While it'd be wonderful if people automatically removed their shoes when entering someone else's home, that's not always what happens. I have designed a free printable you can download that politely prompts your guests to remove their shoes. A quick and on-theme reminder does the trick! Having a closet, basket, or tray to put them in reduces clutter even more.
CLICK HERE to download the free sign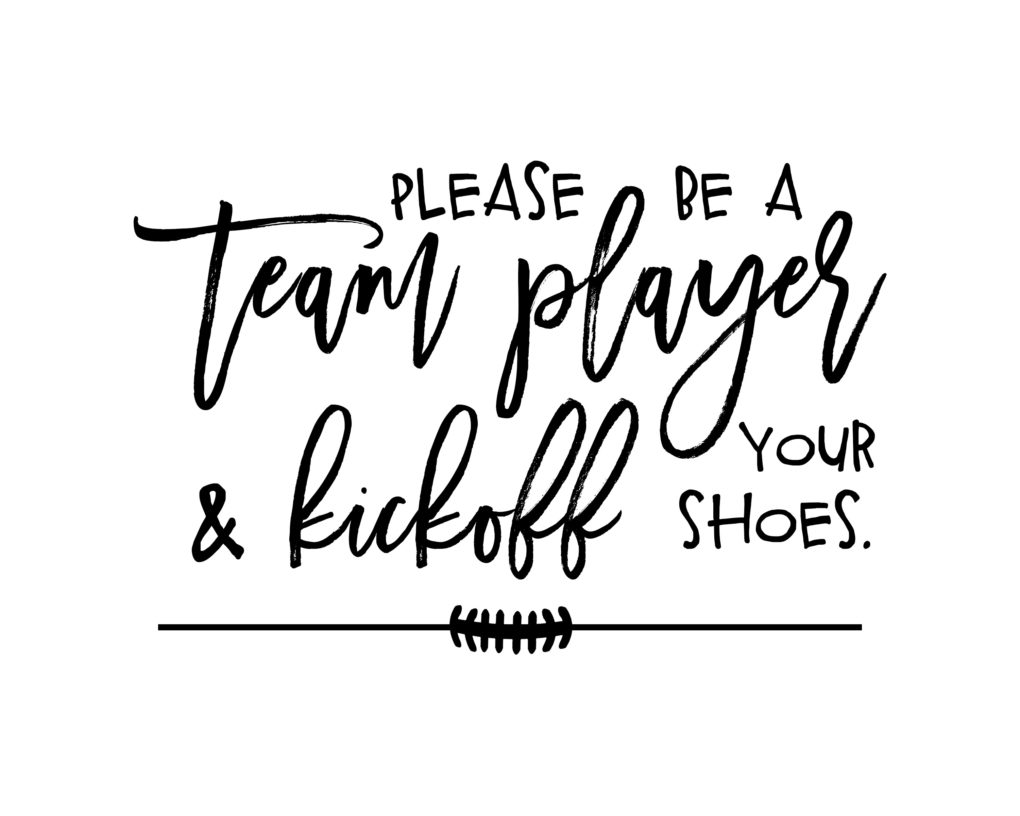 Noisemakers
What gives you more reason to make some noise than The Big Game? Help create a fun environment by giving your guests a channel through which to celebrate. Noisemakers are an inexpensive gift that'll liven up the party!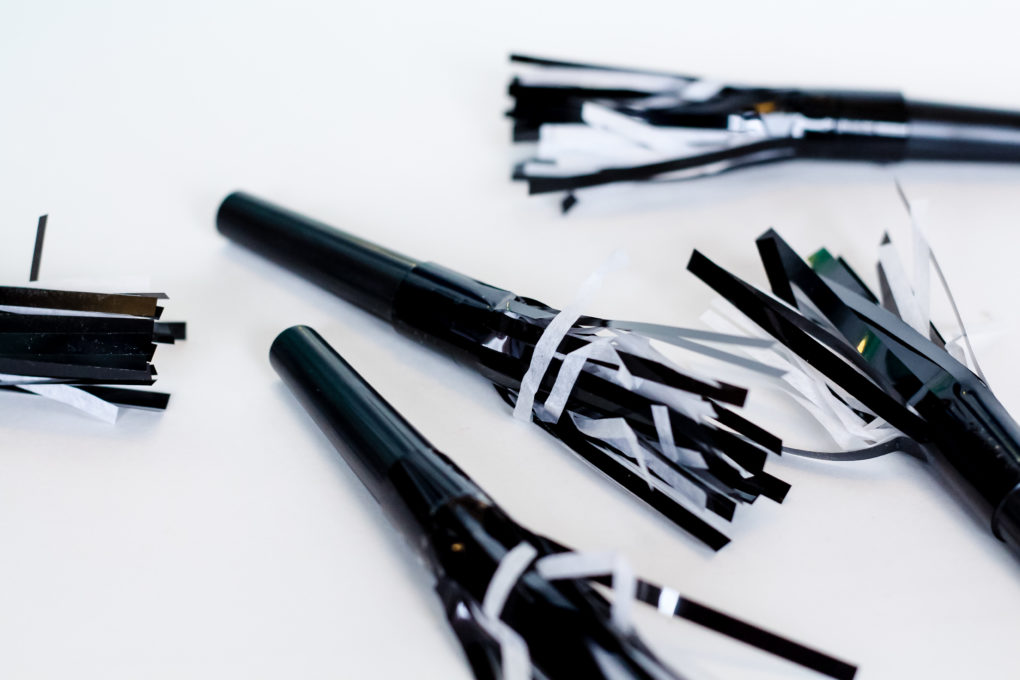 PARTY DECORATION IDEAS
Decorating for an event is all about bringing across a theme. Football is the theme here, and there are several directions you could take this. I chose to leverage a few football elements: a football's cross-laces, a referee jersey, lights, and my team's colors. Feel free to steal my ideas or come up with your own! Keep in mind that while decorating for a party, the simpler you keep it, the cheaper it'll be and the less you'll have to clean up. Because of that, a few statement decorations are the way to go.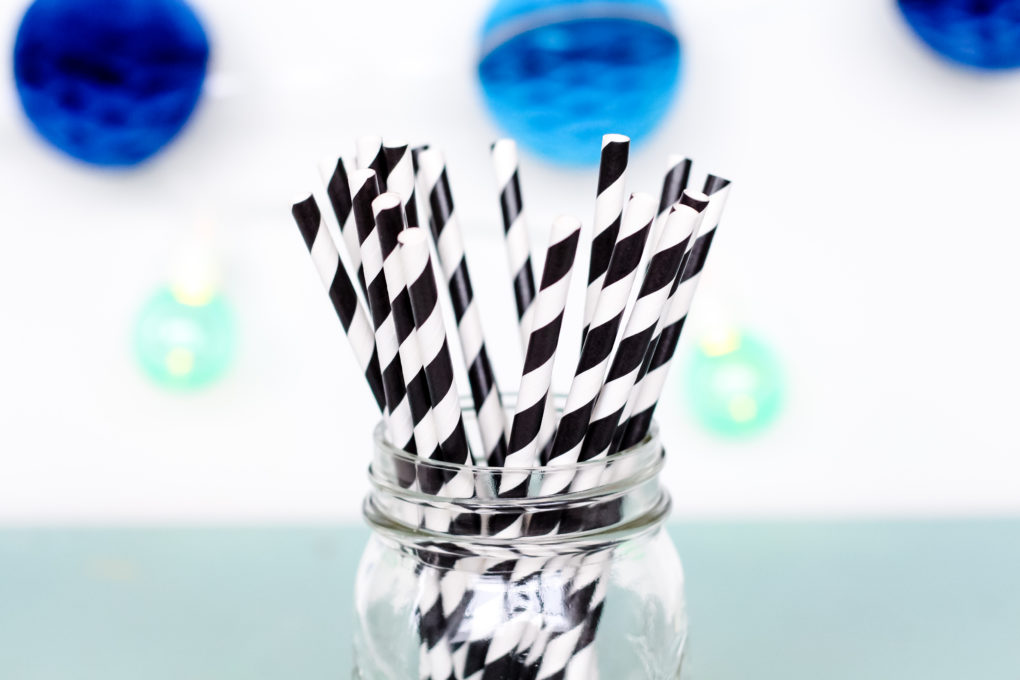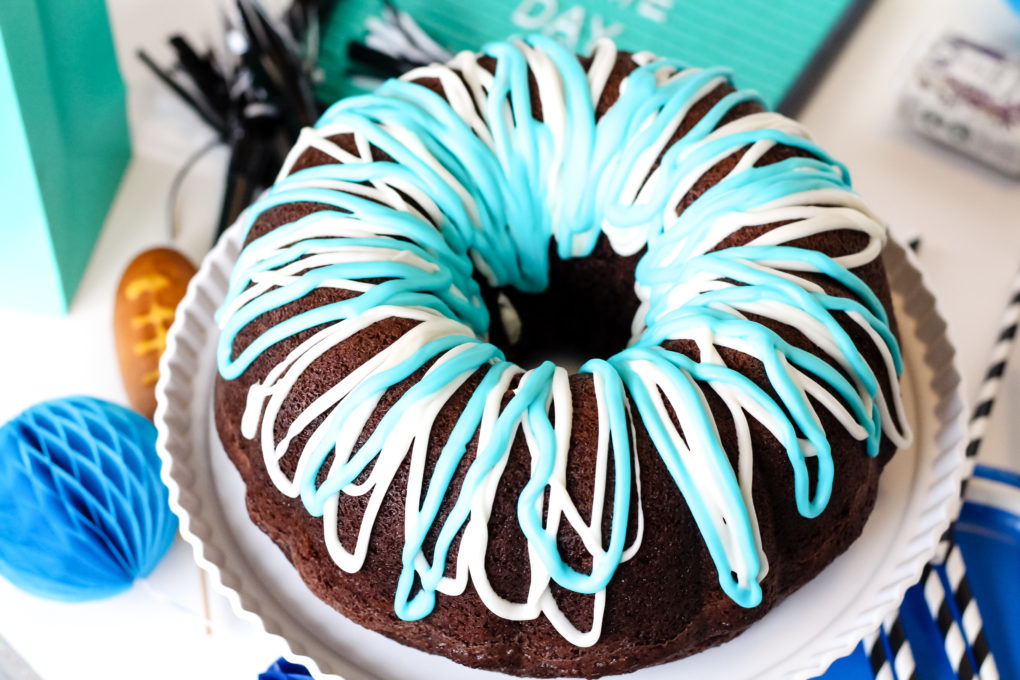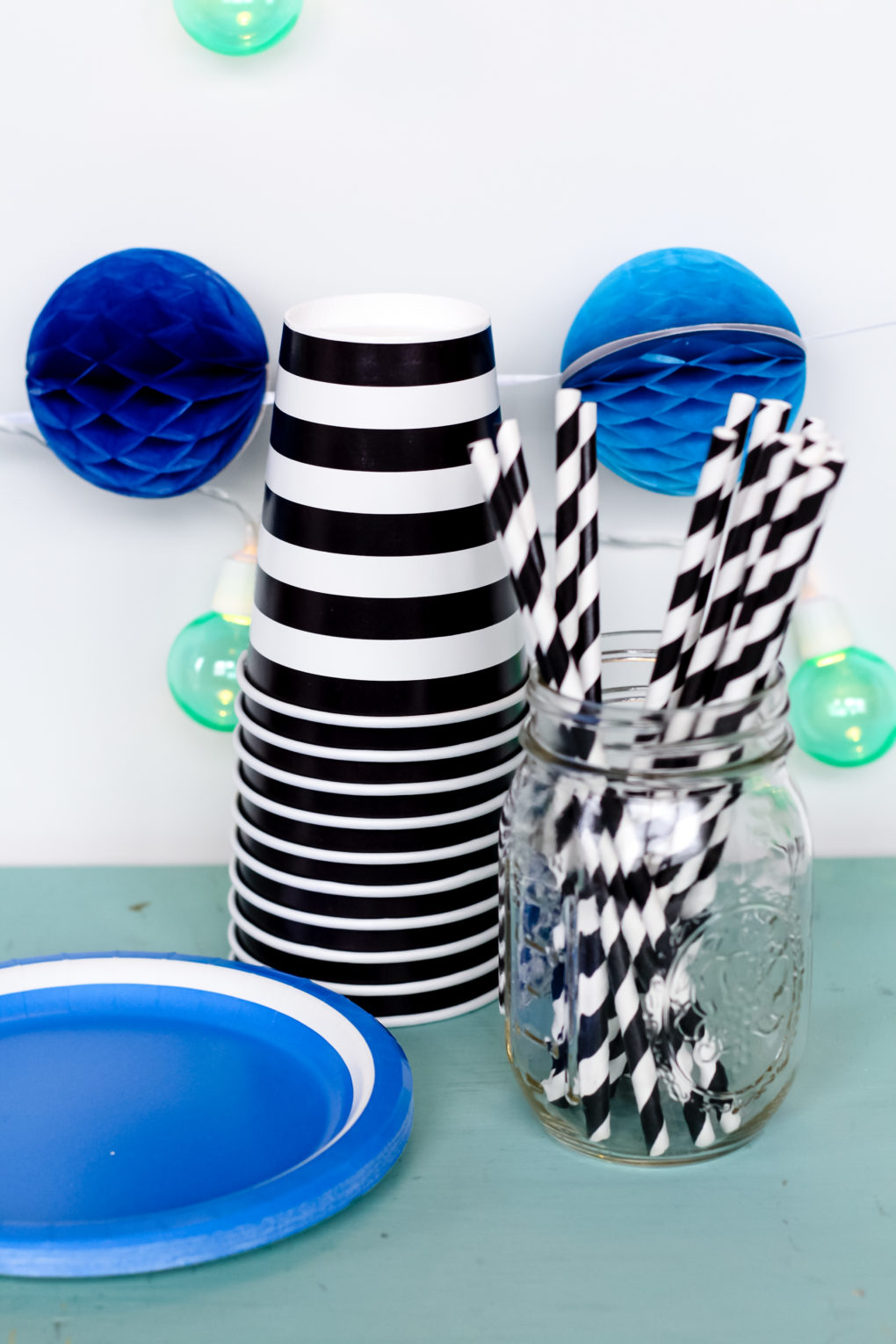 Print Your Party Checklist for The Big Game!
CLICK HERE to download the checklist!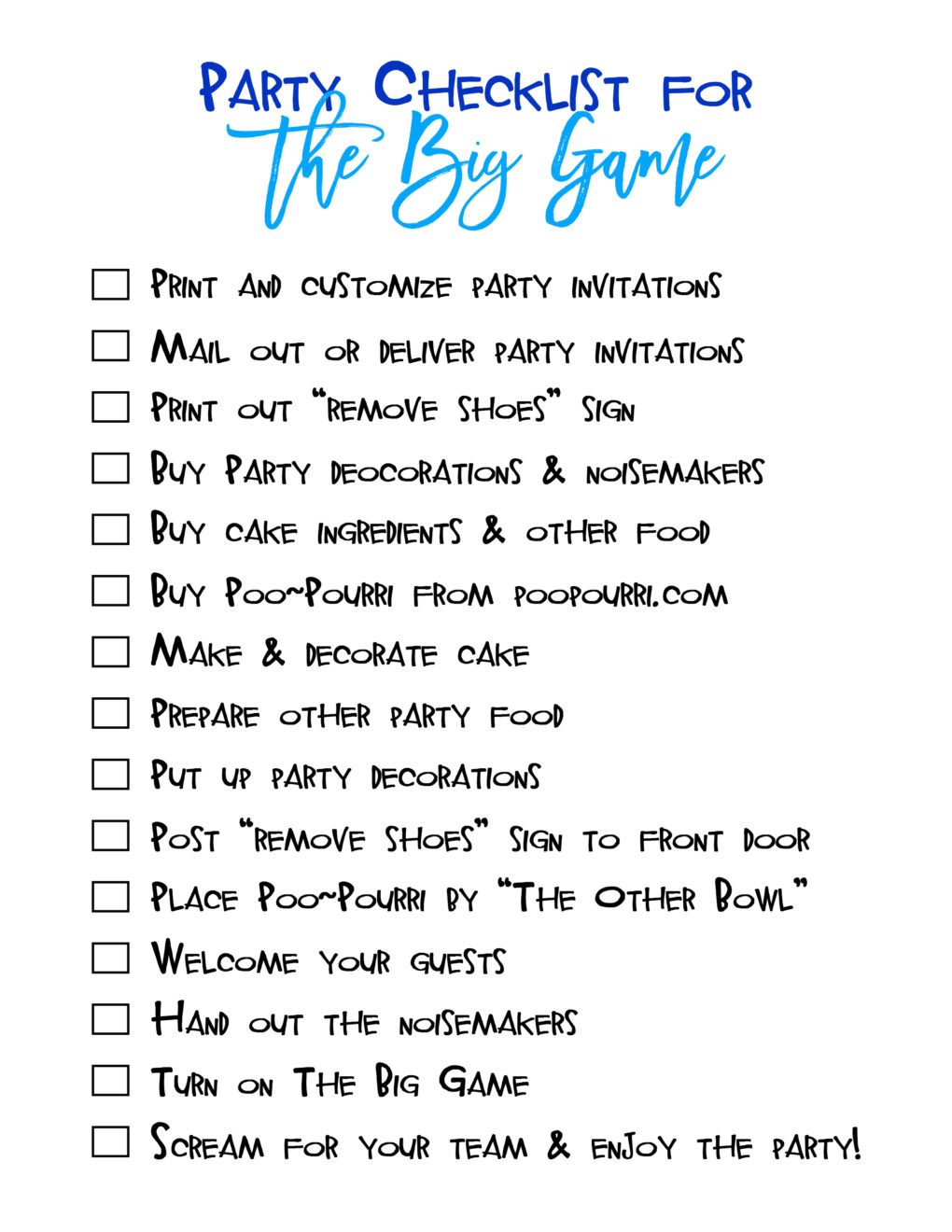 Pin it for later!

I hope my party checklist for The Big Game makes your event just a bit more memorable (in all good ways)! Have fun watching your team play with your friends and family. And don't forget to comment below and let us know what your favorite football party traditions are!
Other posts you might like: