No matter where you live, you can bring the beach to your home with nautical home decor! Transforming my small apartment living room into a coastal-themed space was surprisingly easy. Below, I share three simple steps to take to achieve a light & airy, "beachy" feel!
(This page contains affiliate links that we may be compensated for. Your clicks and purchases help support The DIY Lighthouse at no extra charge to you. We only put links to products we love and would recommend anyway.)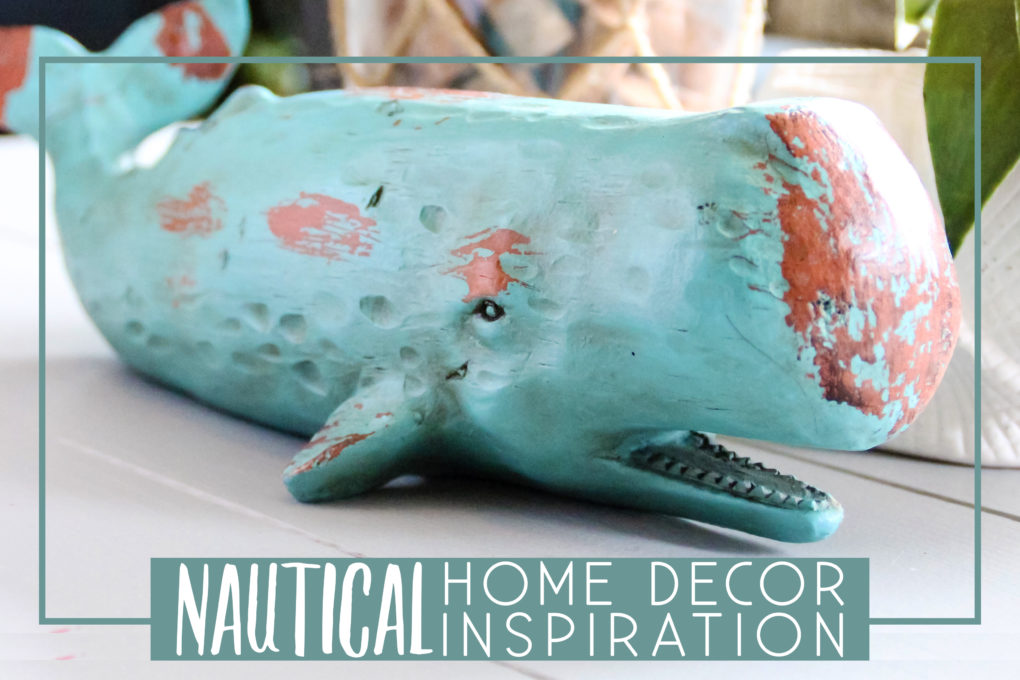 Transform Your Space Using Nautical Home Decor
1. Rustic Elements
Nautical and rustic just go together. Have you ever walked along a beach and noticed all the natural elements, including rustic textures and materials? Washed-ashore ropes, weathered wood, rusted metal, and rough textures. Simple, unfinished surfaces and rustic home decor elements in your living room will help capture the nautical theme you're aiming for. In my decorating, I used ropes, nets, twine, aged wood, and metal finishes.
One of the rustic elements in my living room is my metal-finished mirror. Read about how I upcycled this mirror for less than $5 (right?!) by clicking HERE.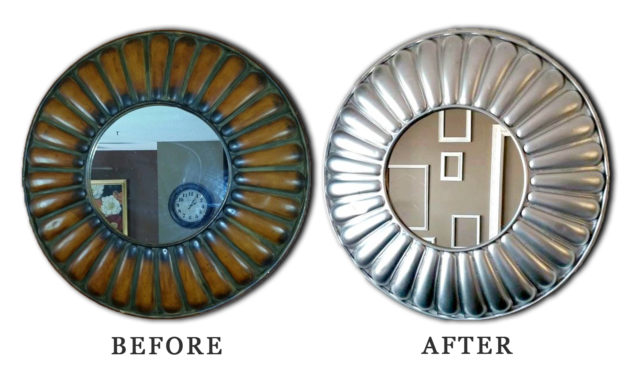 2. Coastal Designs & Accessories
What would a nautical room be without coastal designs and accessories? Not much! Implementing home decor pieces such as moss, starfish, shells, coral, fish nets, boats, oars, fish, whales, helms, and travel decor will up your nautical game.
One of my favorite details in the room is matching lamps I made using an old globe. I also love, love, love my refinished boat bookshelf. Read about how I did it HERE!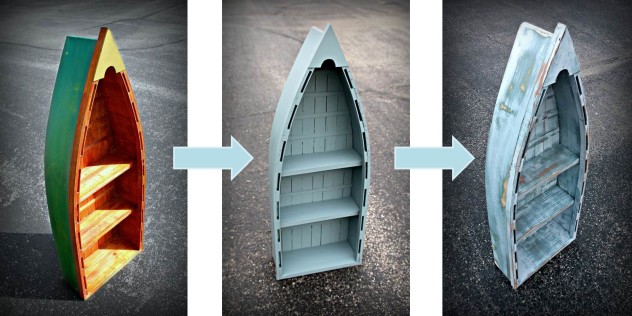 Another fun nautical decor detail is a scripture-inspired calligraphy piece I made. I found the frame at Goodwill and painted over it with paint I found for free! (Want to know how you can find paint for free? Read my post HERE.) If you don't want to do calligraphy but want an inexpensive nautical design for your wall, download our "All is Whale" printable for $1 and free shipping by clicking HERE!
"A very large ship is benefited very much by a very small helm in the time of a storm, by being kept workways with the winds and the waves."  -Doctrine & Covenants 123:16
3. Soothing, Light Color Palette
A light and airy atmosphere is a must for a nautical-themed room. Knowing that, you can put together a coastal color palette of blue, green, grey, and creams along with any desired fun accent colors like yellow, red, or pink. Our blue couch we found on sale is perfect for this room! I love that it's framed by light and airy curtains. The colors of the pillows and other decor reinforce the nautical theme.
Prefer not to DIY? That's okay!
Shop inexpensive nautical home decor on Amazon by clicking on the images below.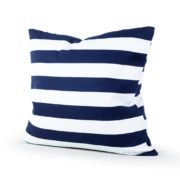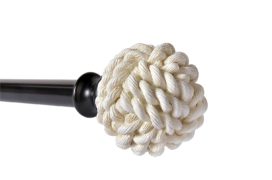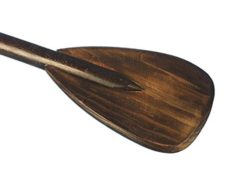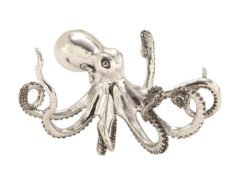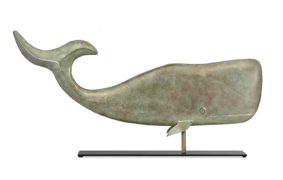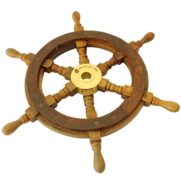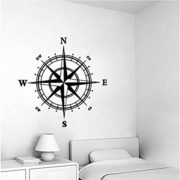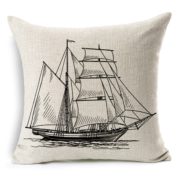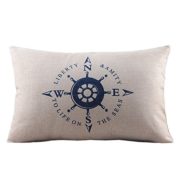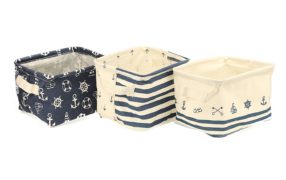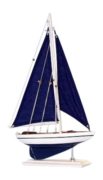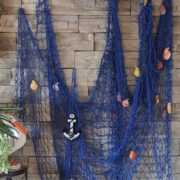 Let us know what your favorite nautical home decor items are by commenting below! And drop a comment and let us know how your coastal transform goes.
Pin it!

Other posts you might like: