A sincere thank you can go a long way. You may have seen our post about 41 ways to say thank you with candy (view by clicking here), but we wanted to give you another option for saying thanks: a donut thank you basket! It's quick and easy but can look really cute when you're done. Below, we'll tell you how you can make your own.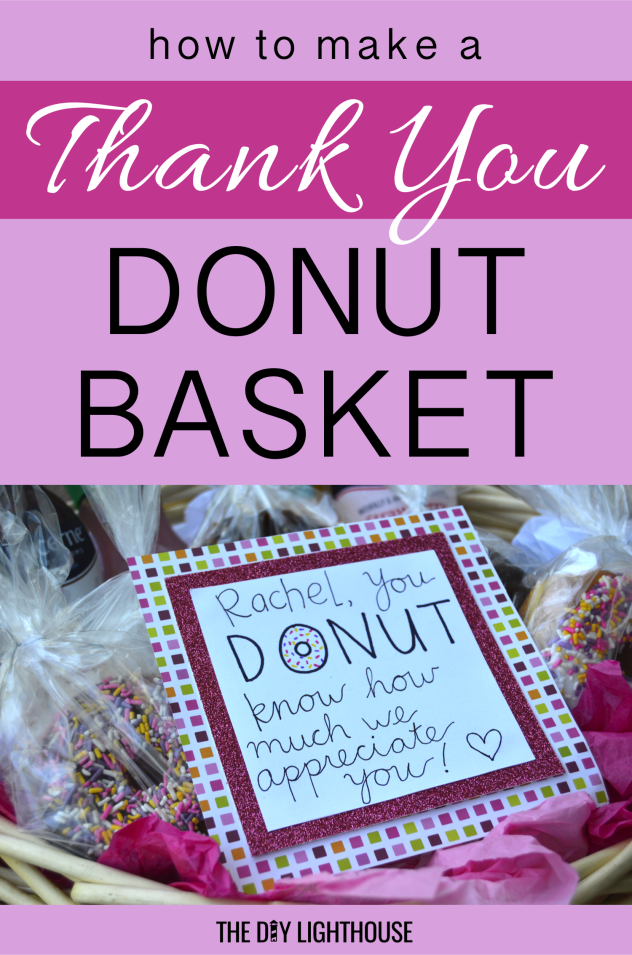 Things You Will Need
A variety of donuts (a.k.a. doughnuts)
Little bottles of milk and/or lemonade
Clear gift bags with twisty ties (check the dollar store)
Card making paper, double sided tape, a pen, or whatever you need to make your card
A basket (you can usually find cheap ones at Goodwill or a dollar store)
Tissue paper
Select a variety of donuts because it makes your display more interesting. For my donuts, I bought bags of three different flavors of the hostess donettes: powdered, chocolate frosted, and glazed (these are mini sized). These donuts are cheap and can add some bulk to your basket. I also picked up a few regular sized donuts that had some frosting and fun colored sprinkles.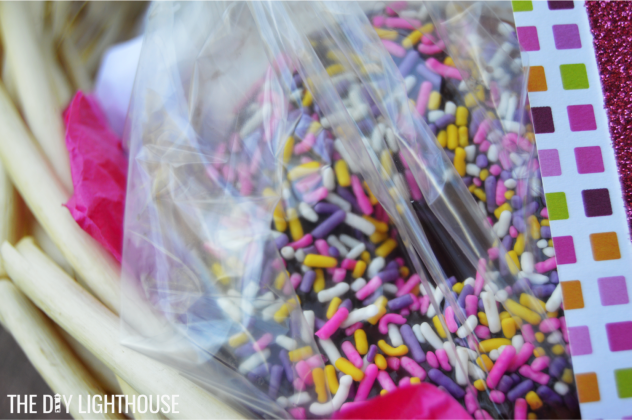 For your drinks, choose individual-sized milk bottles, lemonade, or juice. I had a pink and orange theme going on in my basket, so I picked strawberry and chocolate flavored milks, pink lemonade, and orange juice. (Tip: Be sure to keep these refrigerated until it's almost time to deliver your basket.)
Making Your Card & Basket
To make your card, take some thick card-making paper and write the following, "(Name), you DONUT know how much we appreciate you!" Feel free to get creative here and really make it your own. I made the "O" in my "DONUT" to look like a mini version of some of the donuts in my basket. I picked fun, pink colored paper to match the colors in my donuts and drinks.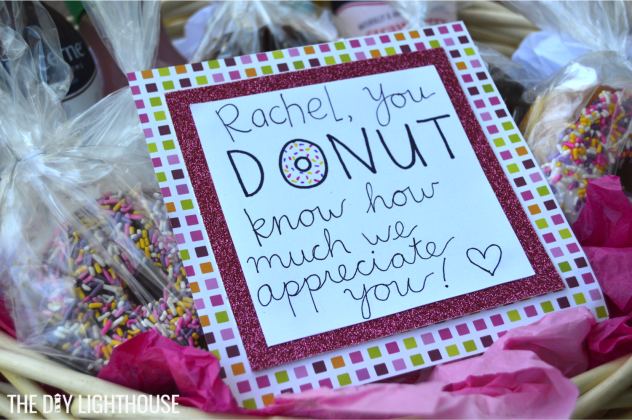 To make your basket, make a bed of tissue paper using appropriate colors if you have a color scheme. Put your drinks at the back of the basket as these will likely be taller than your donuts. Then, after putting your donuts in clear plastic gift bags, arrange your little donut bags around the rest of the basket. (I put my three different hostess flavored donuts in three separate clear plastic gift bags and my regular sized donuts all in their own bag.) Finally, place your card front and center.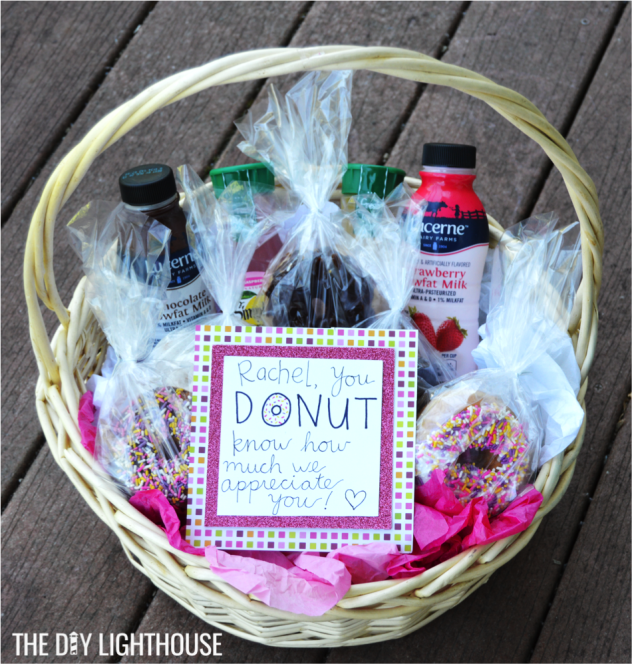 Tip: Try to keep your basket in a cool place or your doughnut frosting may melt!
Simplified Version
If you want to do a smaller, more simplified version, don't worry about making a whole basket, just use one donut. Put one regular-sized donut into a clear gift bag and attached the card to your bag with a twisty tie.
Hopefully this gave you a cute and clever way to say thank you with donuts. Write in the comment section below to let us know how your donut thank you basket goes!