This shop has been compensated by Collective Bias, Inc. and its advertiser. All opinions for this easy Easter dinner menu are mine alone. #SpringItOn #NestleKitchen #CollectiveBias
Spring has sprung! That means Easter is coming up, and I'm over here thinking about a fresh, springtime dinner menu that would be fun for the whole family. I would love to be able to spend a million years making Easter dinner this year, but let's be real… I'm a busy stay-at-home mom, and I need something quick and easy. Thanks to the convenience and versatility of Nestlé products, we've got a meal that is tasty and easy. You too can make this delicious, easy Easter dinner that your whole family will love.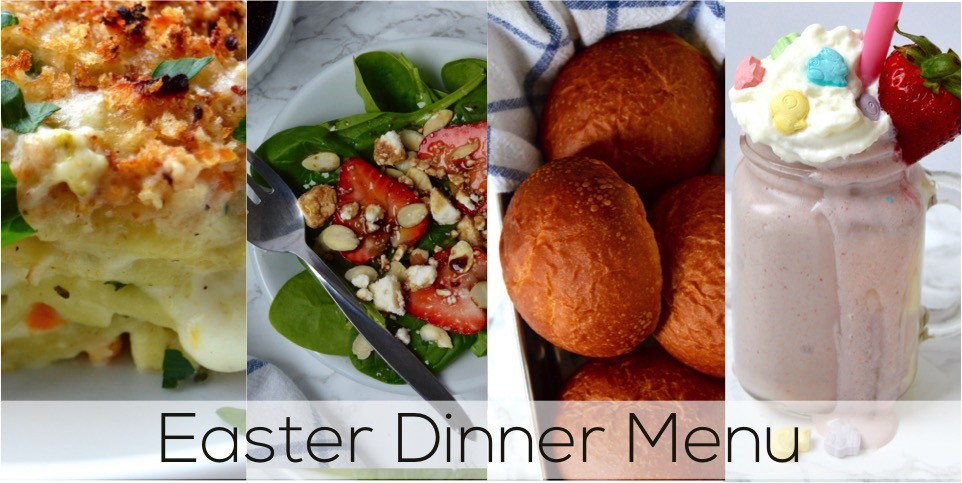 Easy Easter Dinner Menu
Main dish: Spring Vegetable Lasagna
Salad: Strawberry Spinach Salad
Side dish: Dinner Rolls
Dessert: SweeTARTS Ice Cream Shakes
Easy Easter Dinner Ingredients
Spring Vegetable Lasagna
Stouffer's Vegetable Lasagna (Party Size)
Strawberry Spinach Salad
Spinach
Strawberries
Feta cheese
Sliced almonds
Honey balsamic vinaigrette dressing (ingredients per 4-6 people)

1/8 cup honey
1/4 cup balsamic vinegar
1/8 cup olive oil
1/2 teaspoon salt
1/8 teaspoon pepper
Dinner Rolls
SweeTARTS Ice Cream Shakes (ingredients per shake)
30 SweeTARTS Chicks, Ducks & Bunnies pieces
2 cups strawberry ice cream
1/2 cup milk
2 scoops vanilla ice cream
Whipped cream
Easy Easter Dinner Tutorial
Step 1) Get the ingredients
Hop on over to your local Walmart and grab the simple ingredients listed above. You'll find the Party Size Stouffer's Vegetable Lasagna in the frozen meals section (down aisle 36 at my Seattle Walmart).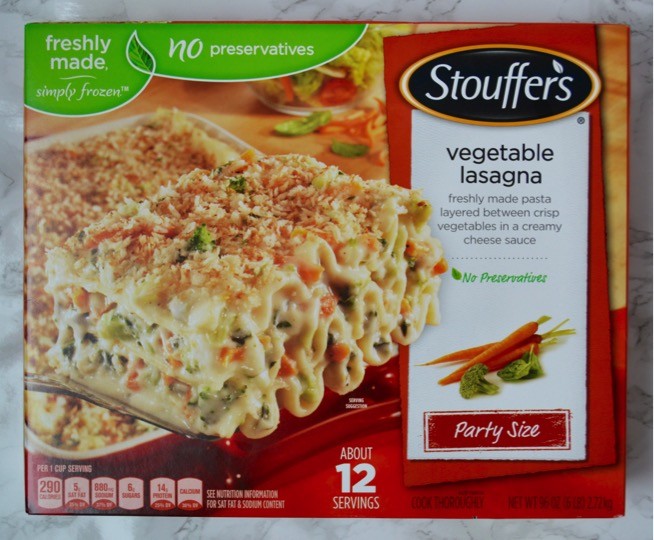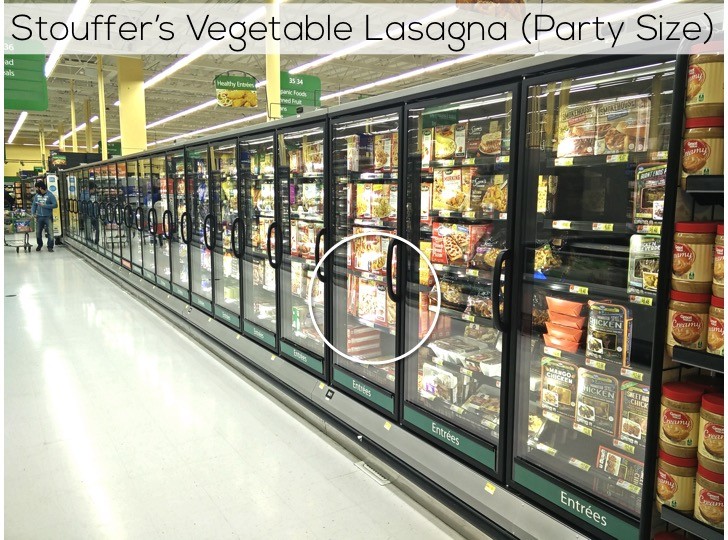 SweeTARTS Chicks, Ducks & Bunnies are in the candy aisle (aisle 16 for me). They may also be located in the holiday aisle with other Easter candies. Tip: SweeTARTS Chicks, Ducks, & Bunnies taste just like classic SweeTARTS but come in fun Easter shapes so they are very festive! You can use these cute SweeTARTS Chicks, Ducks & Bunnies treats to decorate cakes, cookies, and other desserts or to fill your kids' Easter eggs. (And as an added bonus, they have no artificial flavors.)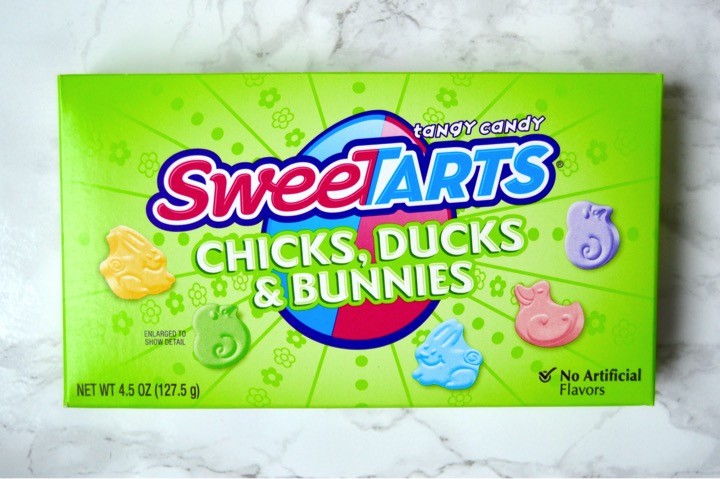 Any other ingredients you need are also available at Walmart. I stocked up on some Nestlé Easter candy and some other essentials while there. You can find more ways to enjoy Nestlé at Every Day Kitchen at Walmart. And before you buy your Easter candy, be sure to check out these Nestlé Easter Offers.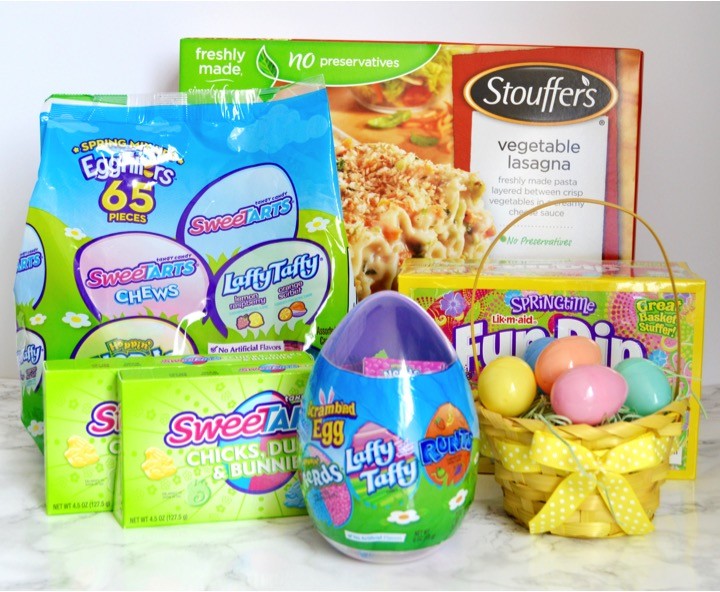 Step 2) Bake the lasagna
This hearty, Stouffer's Party-Size Vegetable Lasagna tastes homemade (my husband asked how I made it!), but it is so convenient. I love that this whole grain lasagna features springtime vegetables: carrots, broccoli, spinach, and onions. It's fresh tasting which is perfect for Easter, and gosh that parmesan and romano cheese sauce is so creamy! The lasagna takes about 2 hours to bake so you'll want to get a head start on this first before making your other dishes. Before serving, I garnished mine with a sprinkle of fresh parsley.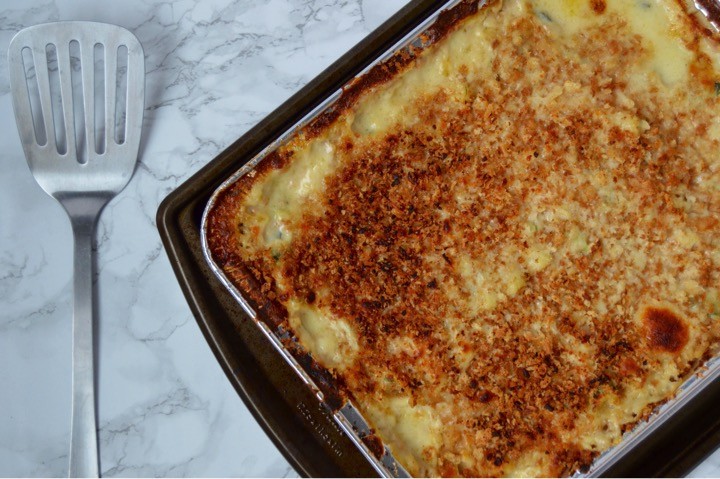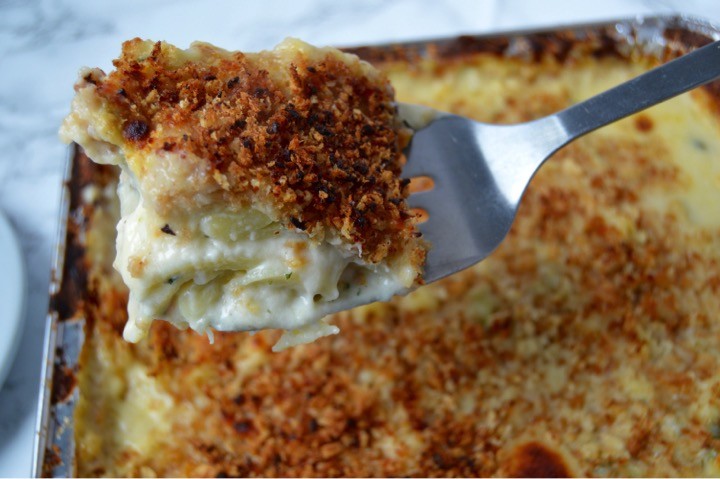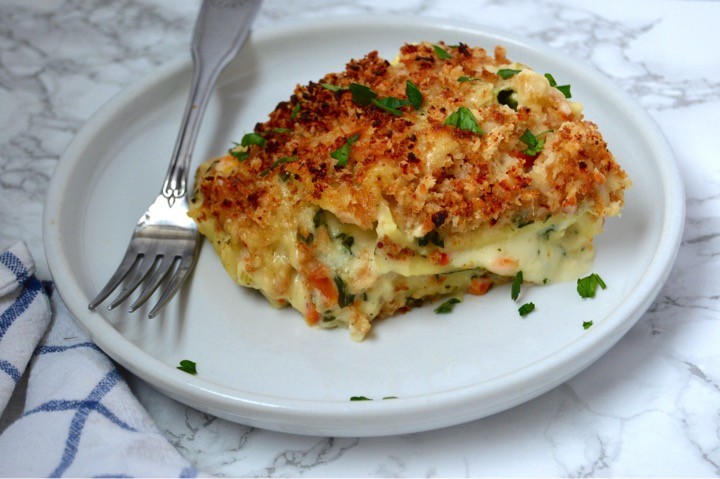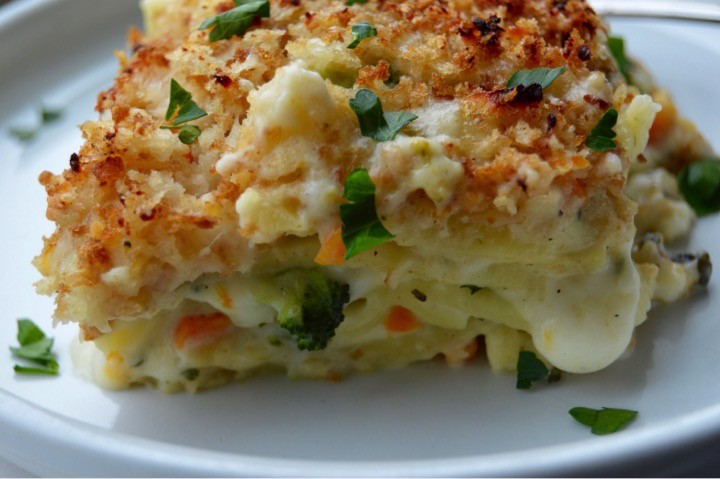 Step 3) Prepare the strawberry spinach salad
This simple and fresh strawberry spinach salad is inspired by spring. In a serving bowl, mix fresh spinach leaves, sliced strawberries, sliced almonds, and feta cheese. (Or let everyone add their own toppings on their plate of spinach.) In a smaller bowl, mix together the honey, balsamic vinegar, olive oil, salt, and pepper to make a honey balsamic vinaigrette. Pour this over your salad and mix. (I recommend not adding the dressing to the salad until just before dinnertime so the spinach leaves stay crisp.)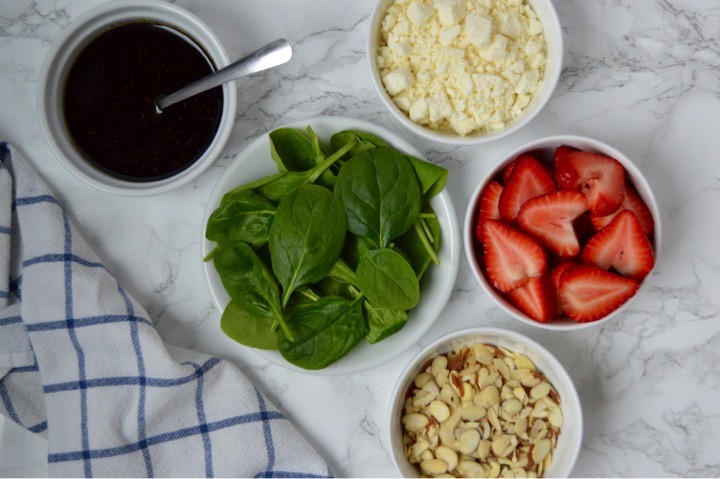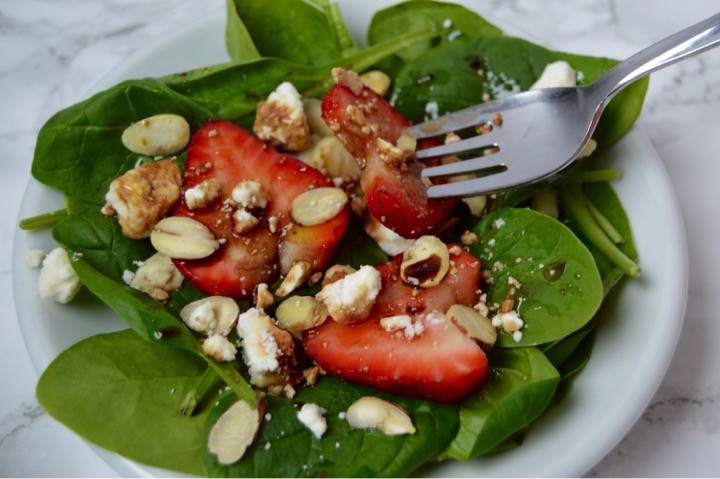 Step 4) Serve rolls with dinner
Serve rolls with your vegetable lasagna and strawberry spinach salad. You can make homemade dinner rolls if you've got a favorite dinner roll recipe and some time on your hands. Or, if you're on-the-go like me, then you can pick some pre-made rolls up at the store and dump them in a serving bowl. Whichever way you roll (pun intended!), dinner rolls will really complement the Stouffer's Vegetable Lasagna and add some classic comfort to this easy Easter dinner.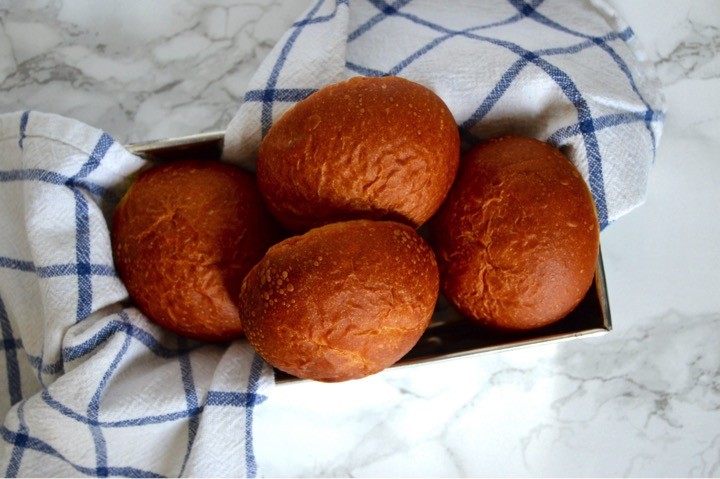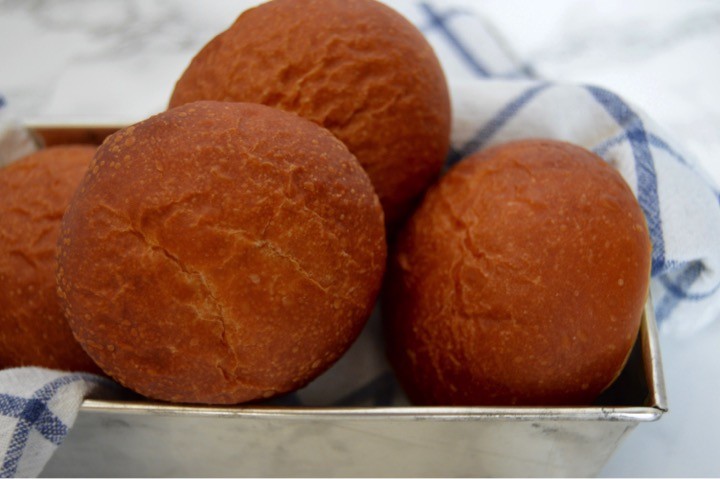 Step 5) Make SweeTARTS ice cream shakes for dessert
This dessert takes almost no time to make, so I recommend holding off until after dinner to make and serve this dessert. You can make it a family event and have everyone help!
To make this SweeTARTS ice cream shake, simply blend the SweeTARTS Chicks, Ducks & Bunnies pieces, strawberry ice cream, and milk in a blender. Pour this strawberry SweeTARTS blend over 2 scoops of vanilla ice cream in a cup and add a swirl of whipped cream on top. Garnish with additional SweeTARTS Chicks, Ducks & Bunnies, other Nestlé Easter candy, and/or a strawberry. (Note: This recipe makes big shakes so if you want smaller portions adjust accordingly.)

These SweeTARTS shakes are so good because they are a sweet dessert but have bits of crunchy tart throughout. And I love how the SweeTARTS Chicks, Ducks & Bunnies come in an array of fun, spring colors and animals.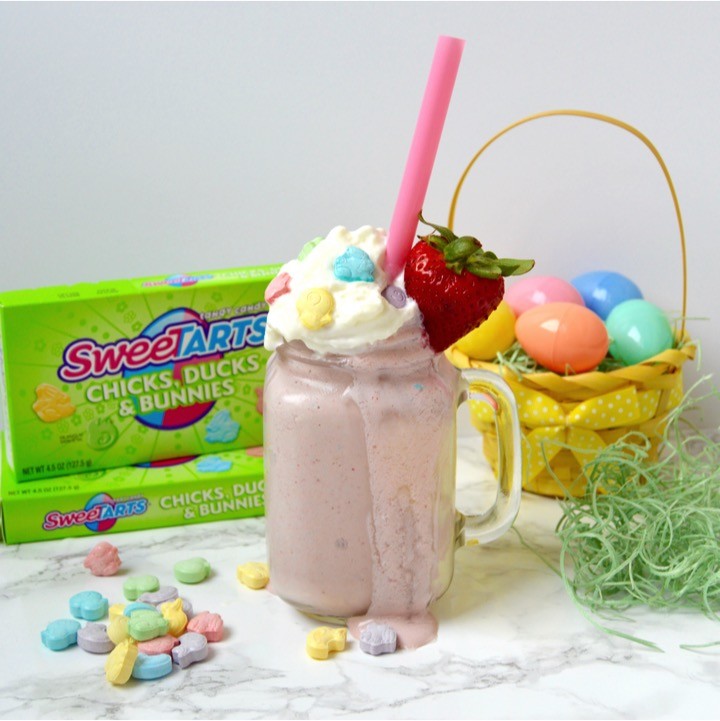 What do you think?
As a busy mom, I know it can be hard to make a sit-down dinner for the family. But, with Nestlé you can make a fun Easter dinner that the whole family will love without spending a lot of time and effort. I hope you have a moment to embrace spring, try this easy menu, and spend some fun moments together as a family.
What do you think of the menu? Do you have other must-try Easter dinner ideas? Please share in the comments section below.
More Nestlé inspiration
For more spring-time food inspiration, check out these Nestlé recipe ideas.
Pin it for later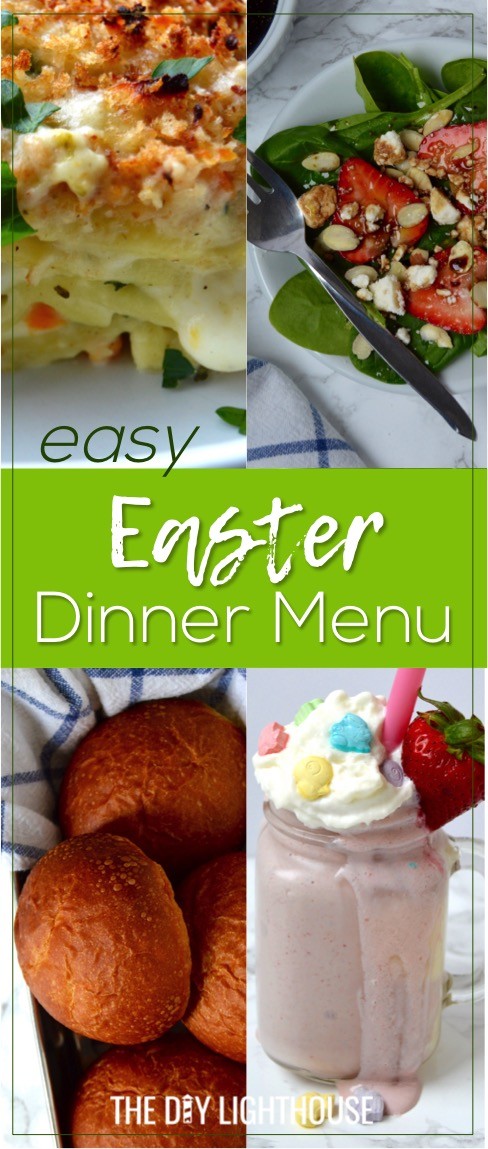 On Pinterest? Follow the Nestlé Pinterest page by clicking here.
Other posts you might like