Ni hao! I had the honor of being a guest writer for sofabfood.com to share a special family recipe. My husband speaks Chinese and has spent some time in Asia. One of his favorite recipes has now become a family favorite: Hong Kong Style Crispy Pork Belly. Marinated in the fridge, tenderized, and then baked in the oven under a layer of coarse salt, the final product is pork belly that is bursting with flavor. Our version of this Asian bacon on steroids is served alongside a perfectly round hill of white rice and paired with a subtle ginger green onion sauce.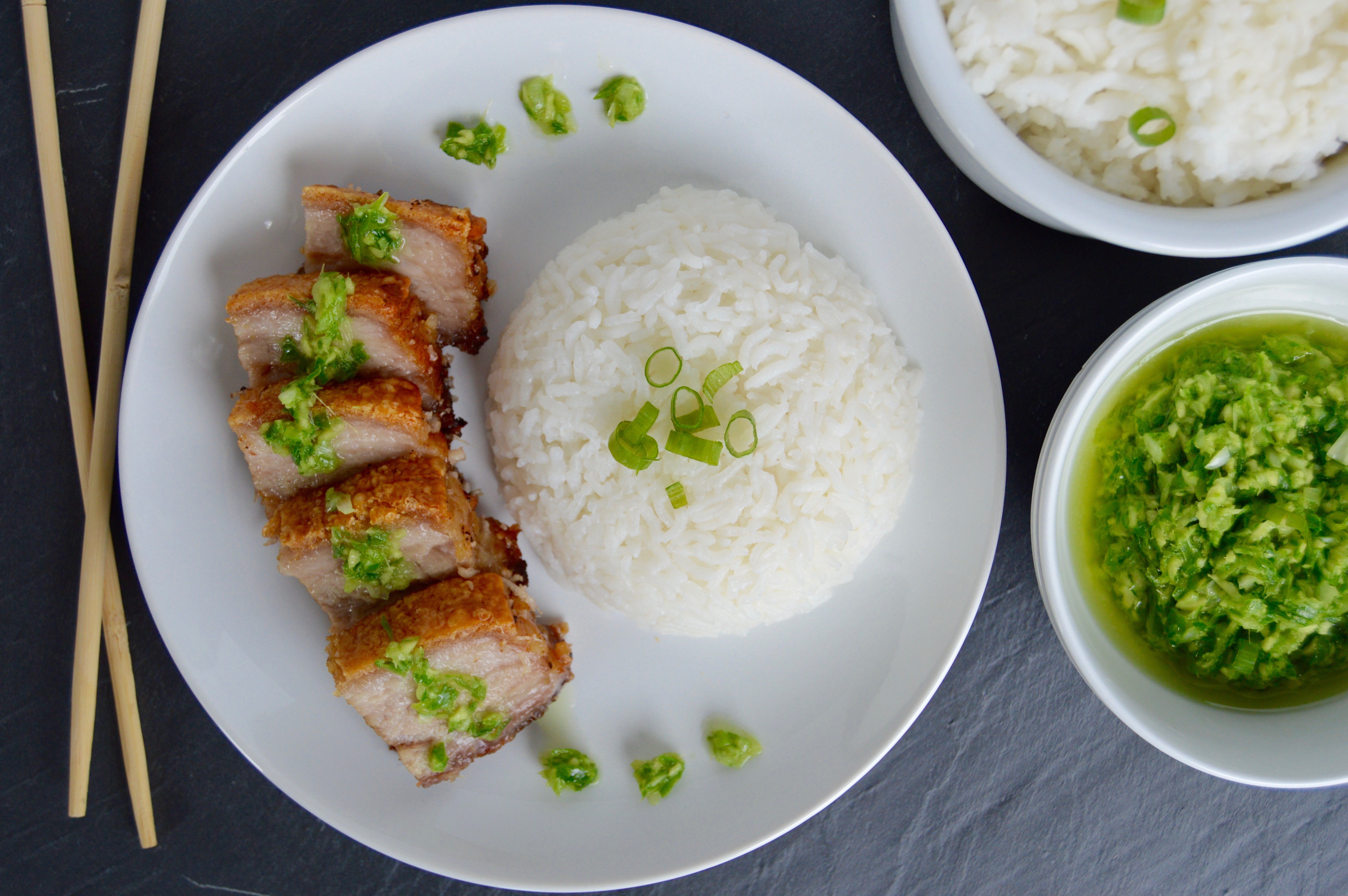 Crispy Pork Belly Recipe
To see our post at sofabfood.com and to check out the recipe, click here.
We hope you find this entrée has the perfect combination of juicy meat, crunchy skin, and to-die-for flavor. Plus, the ginger green onion sauce really adds a nice fresh factor to the savory explosion.
Pin It For Later

Other Posts You Might Like