Beware, these Halloween pudding cups and jello cups are so easy and turn out so cute that it's frightening! They make the perfect treat for your kid to take to school on Halloween, a treat to pass out during trick-or-treating, a Halloween gift, a Halloween party favor, or a Halloween party dessert. No one is going to be booing these cute little cups of Halloween spirit.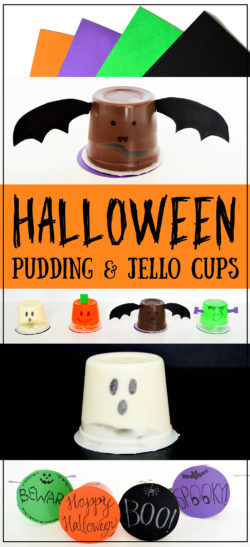 (This page contains affiliate links that we may be compensated for. Your clicks and purchases help support The DIY Lighthouse at no extra charge to you. We only put links to products we love and would recommend anyway.)
Halloween Pudding Cups Supplies
To make Halloween pudding cups and jello cups, first gather your supplies. You will need the following…
1. Pudding cups and jello cups
I picked up some white (vanilla pudding), orange (orange jello), brown (chocolate pudding), and green (lemon-lime jello) from my local grocery store. (Note: be careful to read refrigeration instructions. Some require refrigeration and some do not.)

2. Colored construction paper
Something like this pack of colored construction paper from Amazon would work well.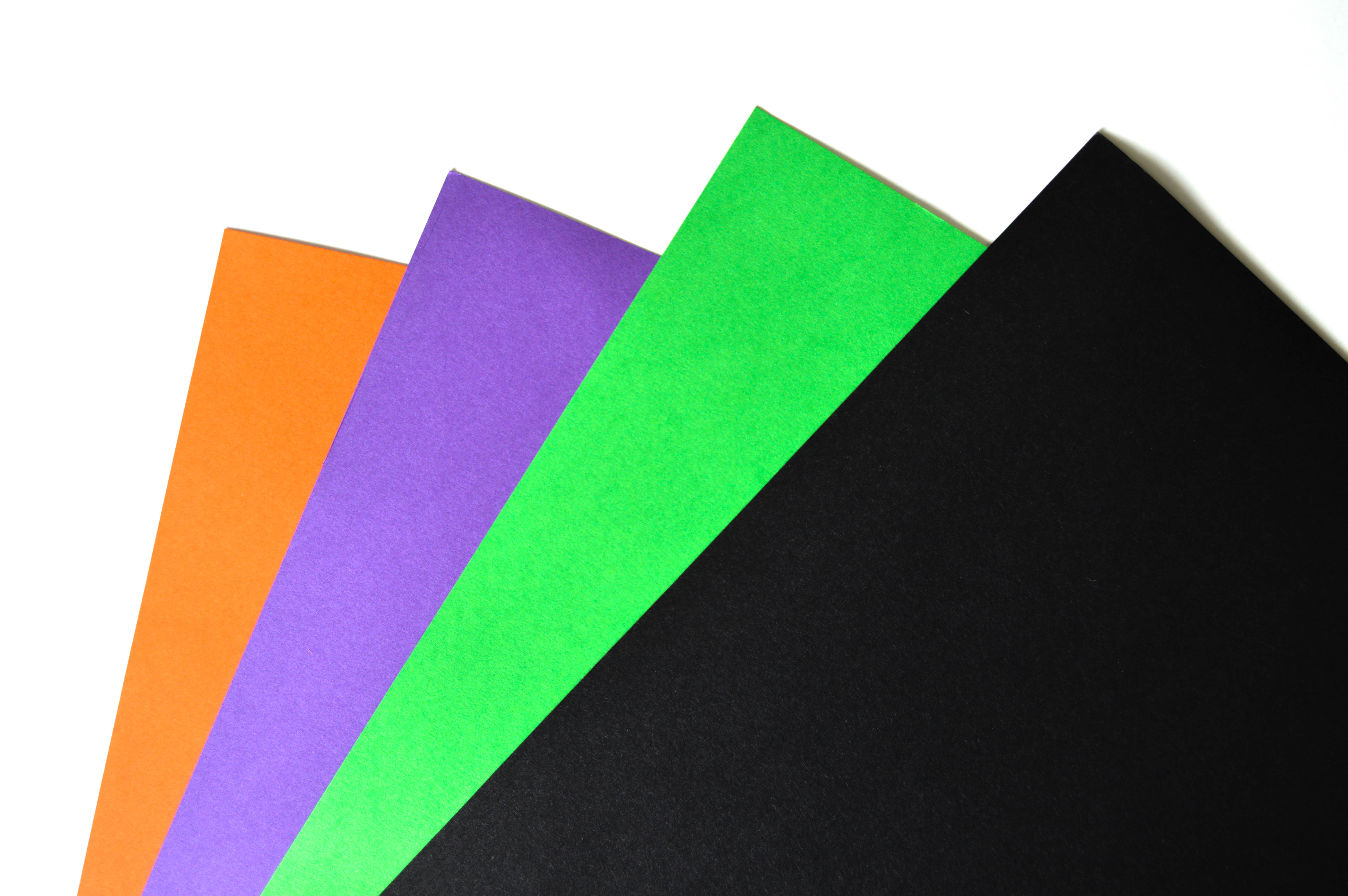 3. Standard Craft Supplies
And you'll need a few other standard craft supplies that you probably already have hanging around the house. If not, I've linked to where you can get them on Amazon.
hot glue (I actually used regular scotch tape but wish I had used hot glue and a glue gun instead for better security)
Steps for How to Make Halloween Pudding Cups
Step 1- Cut out paper add-ons
I turned my Halloween pudding cups and jello cups into a ghost, a pumpkin, a bat, and a Frankenstein. The pumpkin needs a green stem, the bat needs a pair of black bat wings, and the Frankenstein needs two purple bolts. (The ghost doesn't need any add-ons.) In order to stick these to the pudding and jello cups, give yourself a little extra room so you can fold it over and glue it to the cups.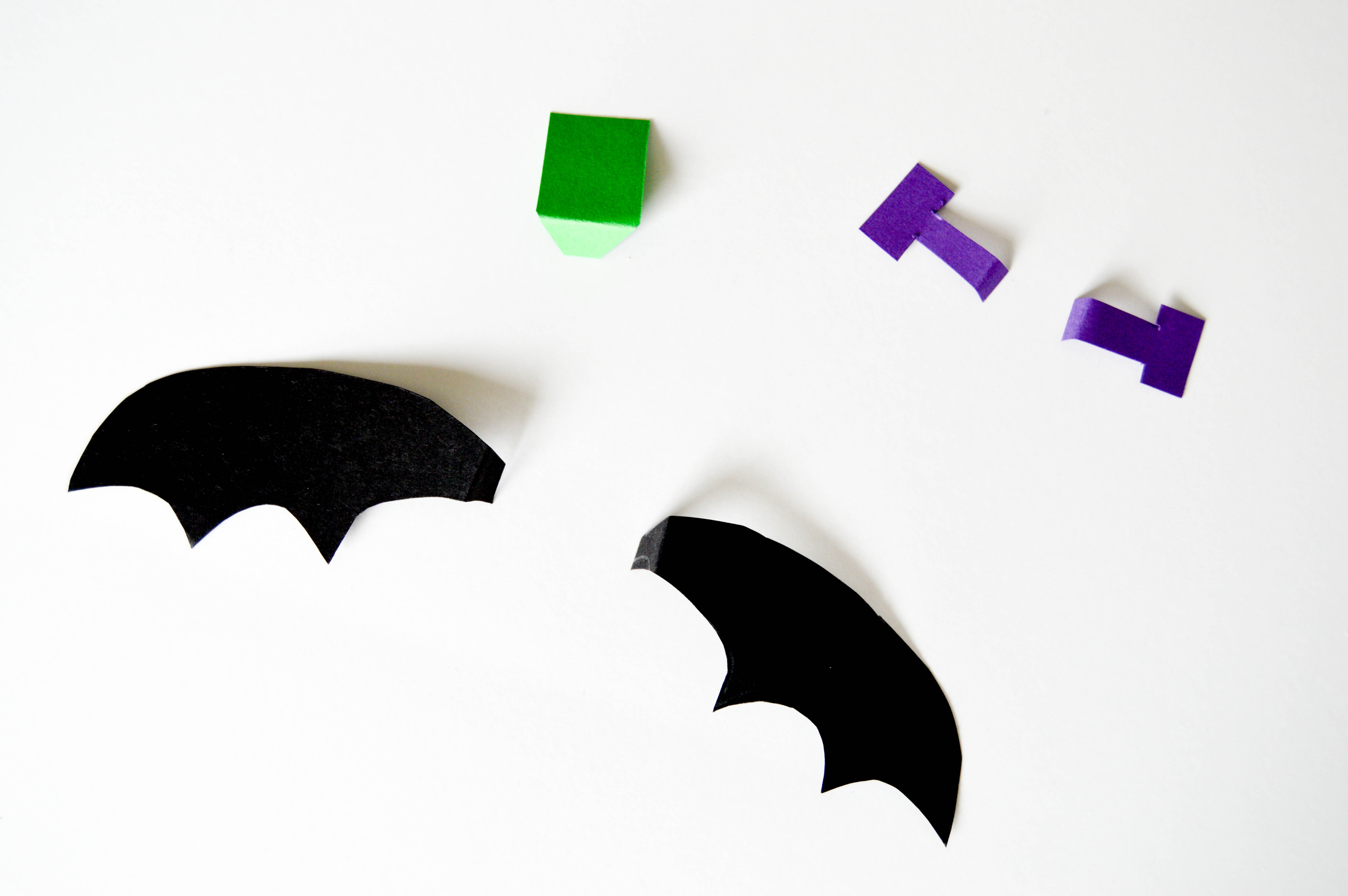 Step 2- Make Halloween tags
This step is optional and it's really up to your own needs. If you're gifting the Halloween pudding cups and jello cups, then turn these tags into to/from tags. Or if you're strapped for time then leave this step out altogether.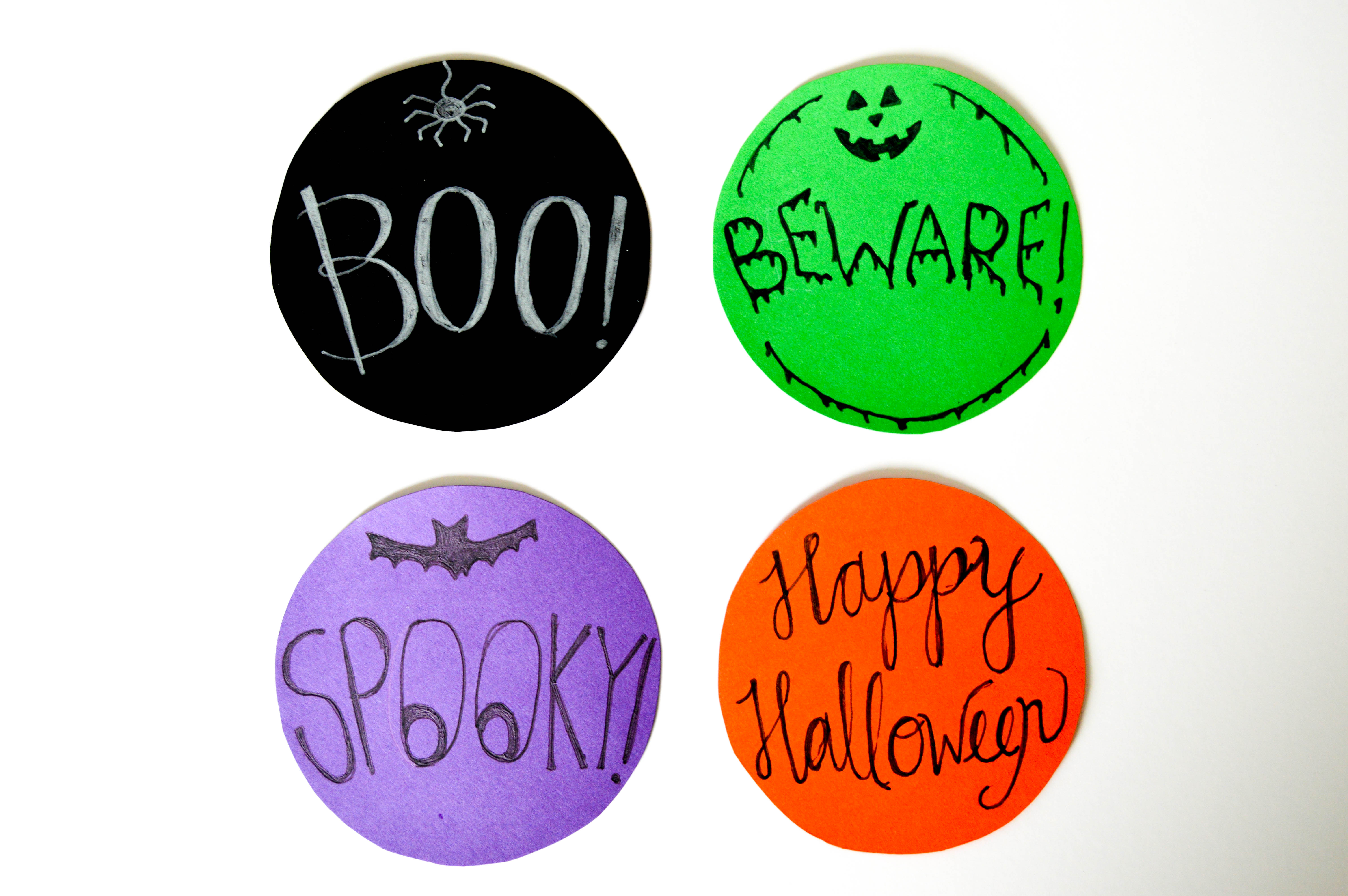 To make these tags, trace the top of your pudding cups or jello cups on the colored construction paper. Cut out the circles and write Halloween words or sayings on them with a sharpie. I've given you four ideas here.
Step 3- Add faces and assemble the Halloween pudding cups
Turn your pudding and jello cups upside down so the foil is on the bottom. Add faces to the cups with a sharpie. Then, attach your paper add-ons with a hot glue gun. Here are the four creatures I made…
Halloween Pudding Cup Ghost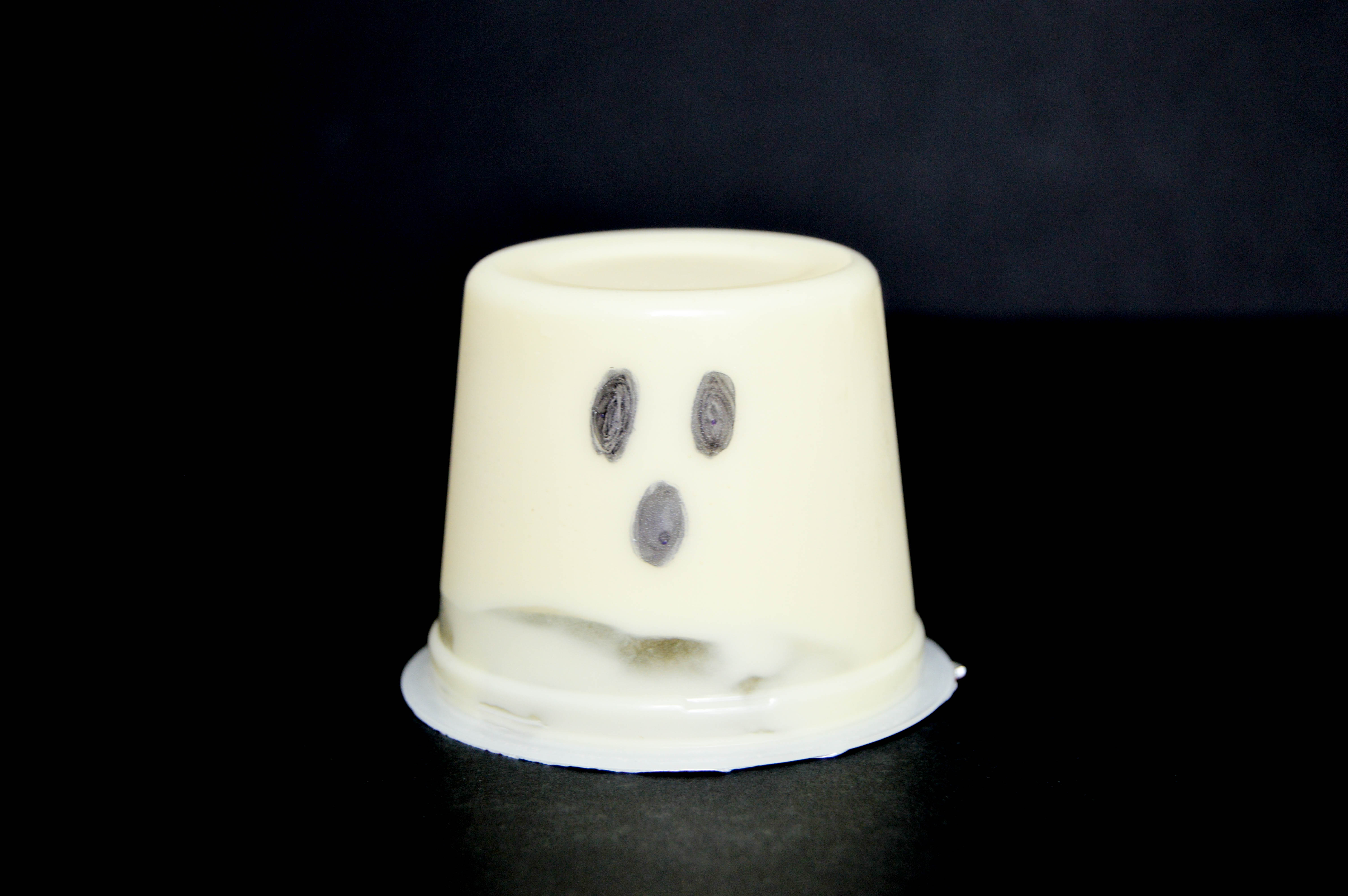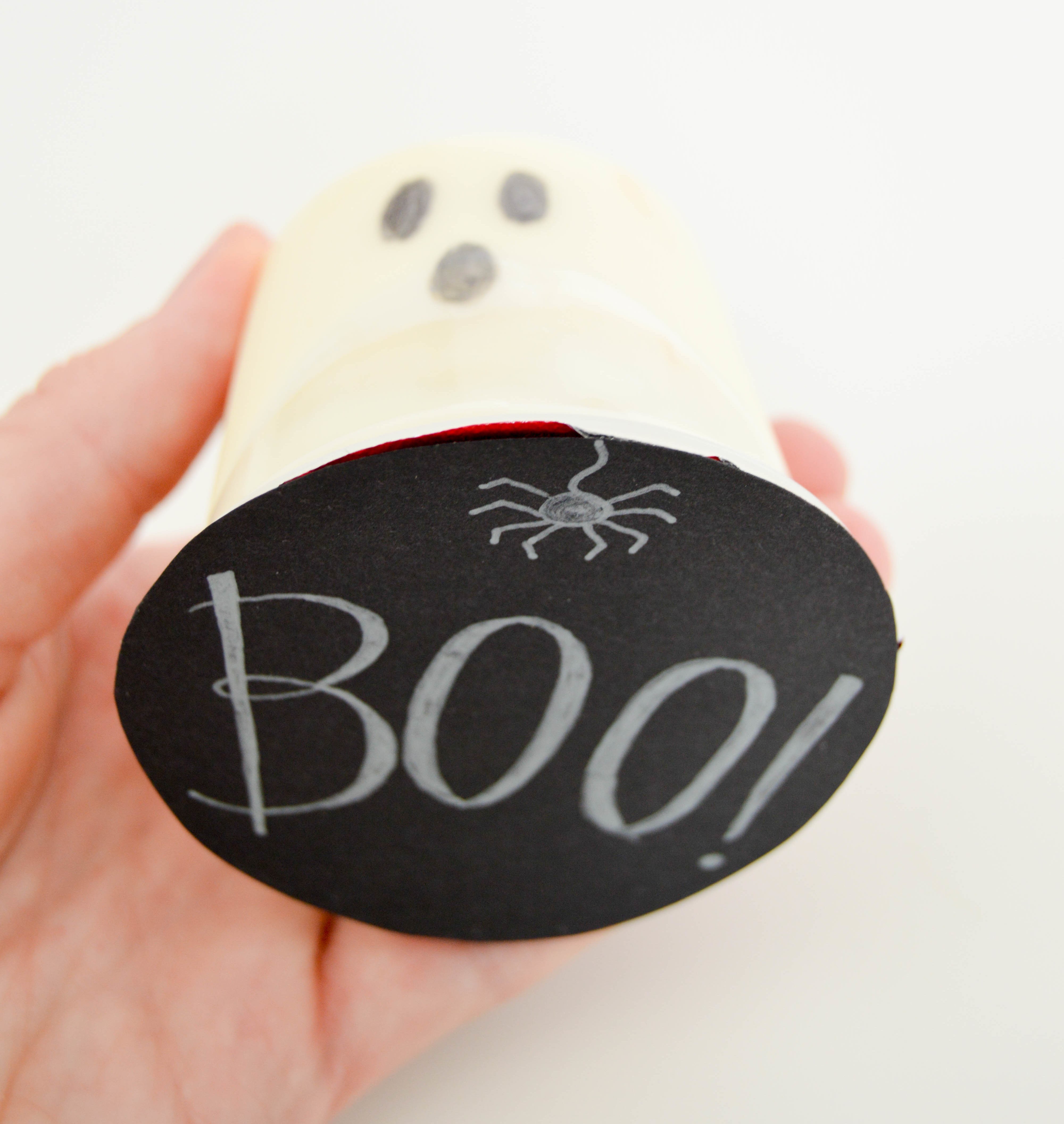 Halloween Jello Cup Pumpkin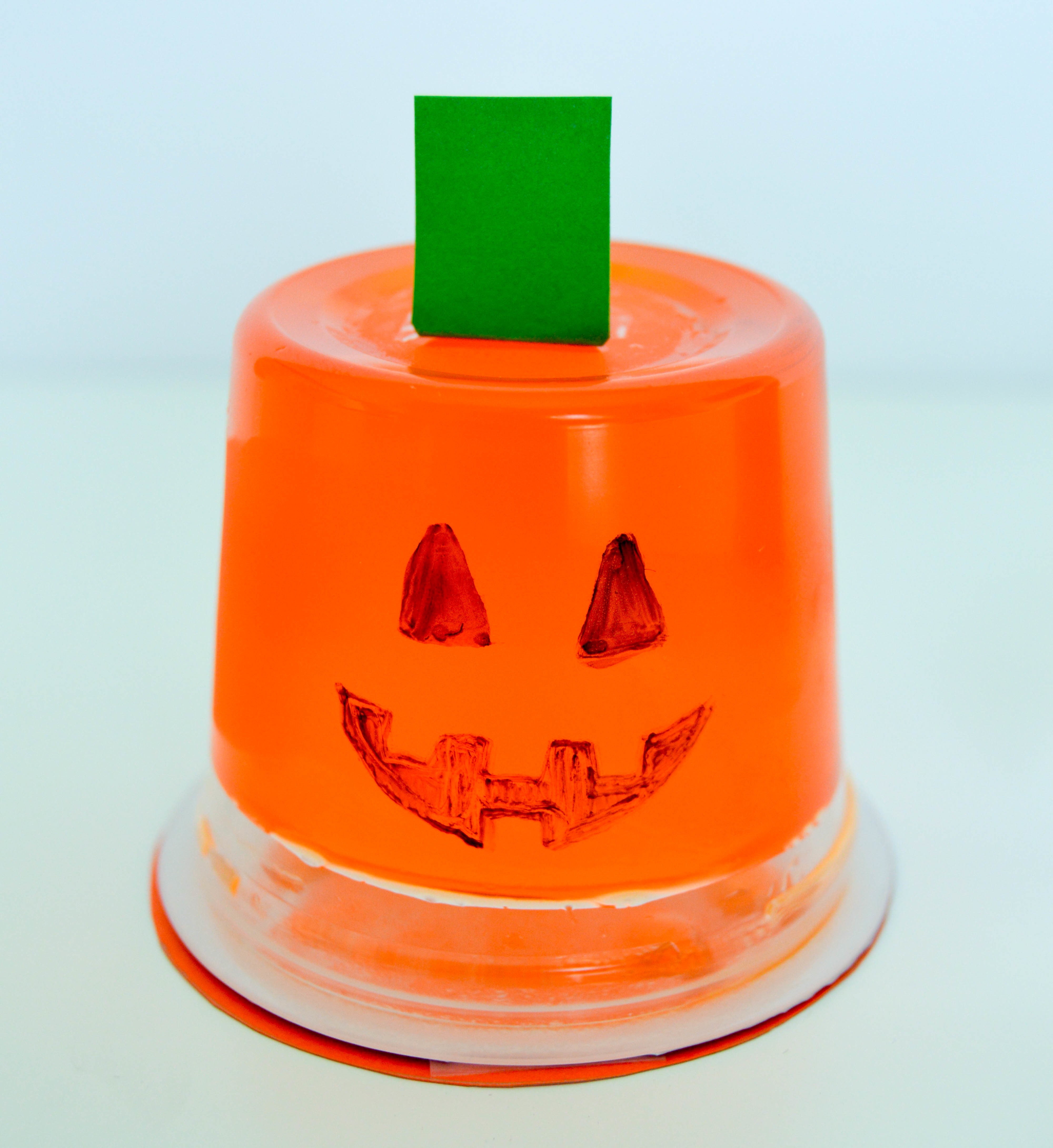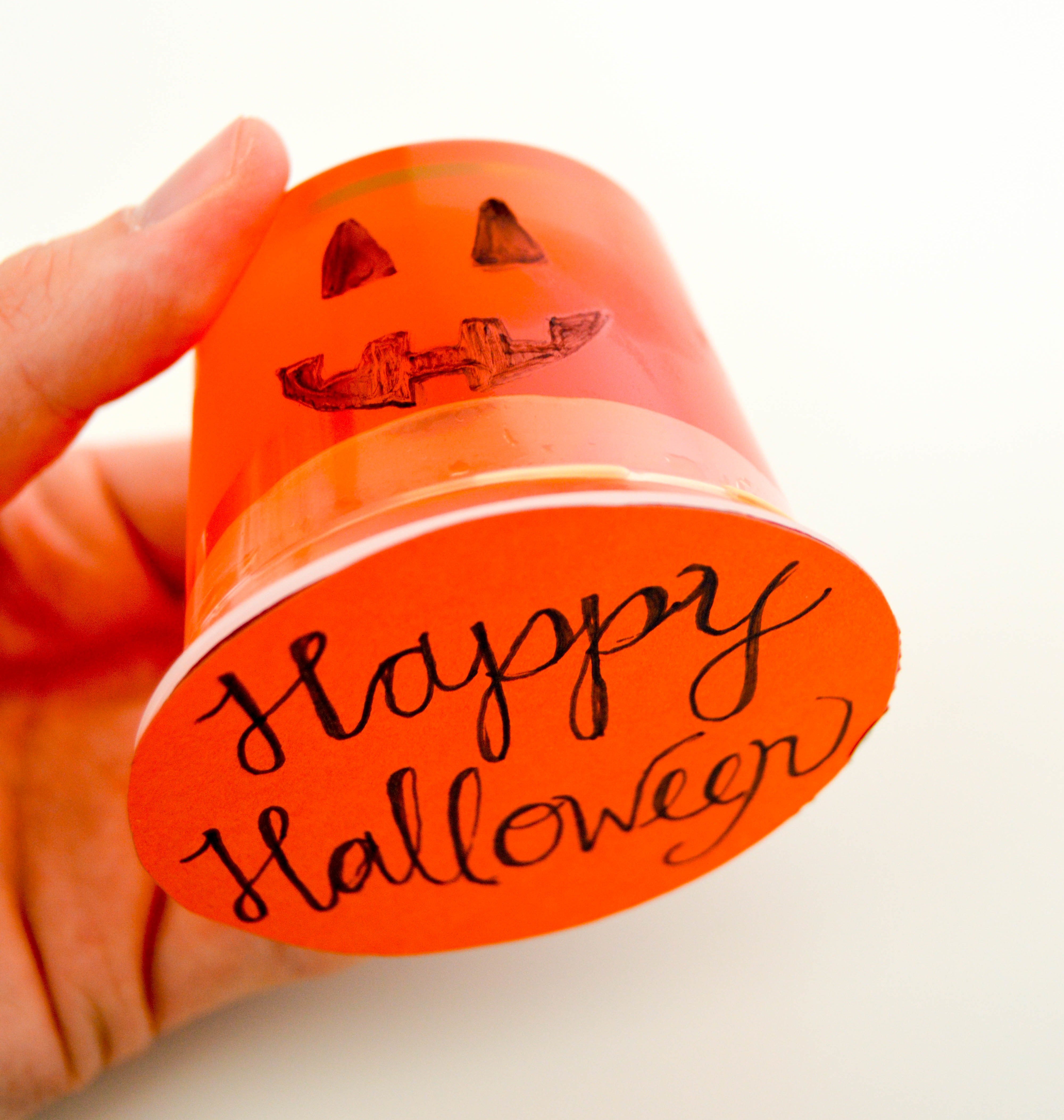 Halloween Pudding Cup Bat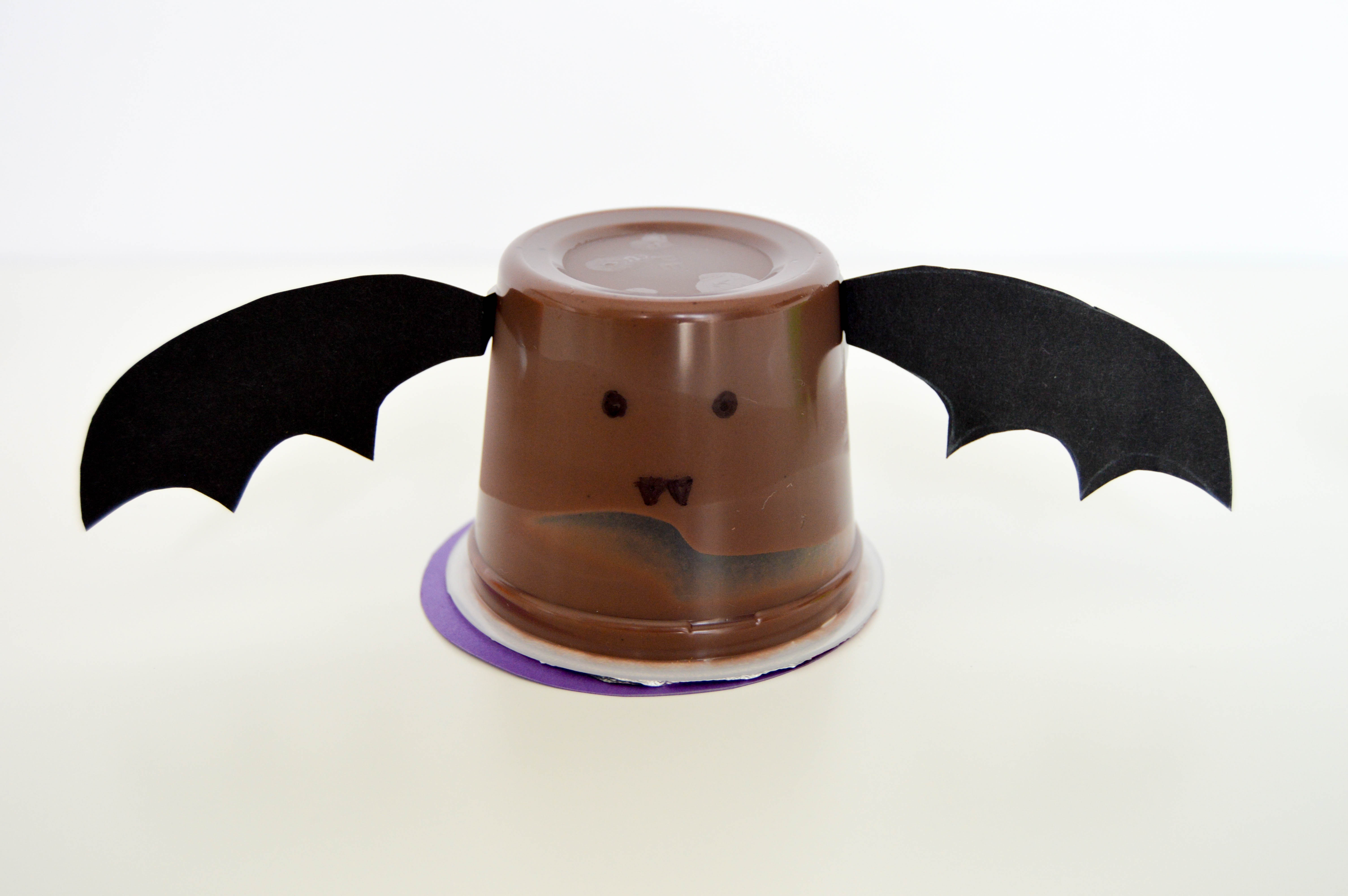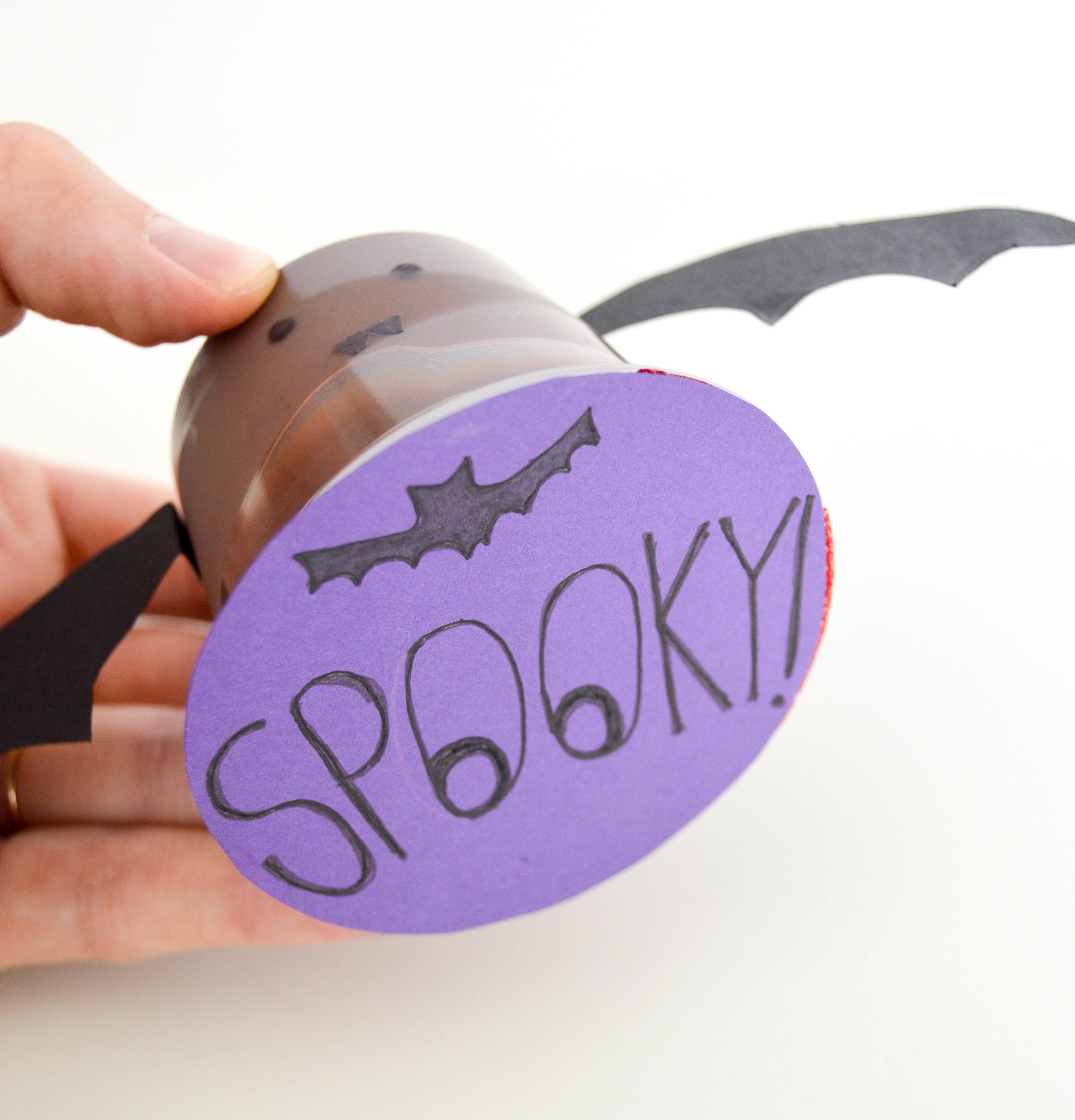 Halloween Jello Cup Frankenstein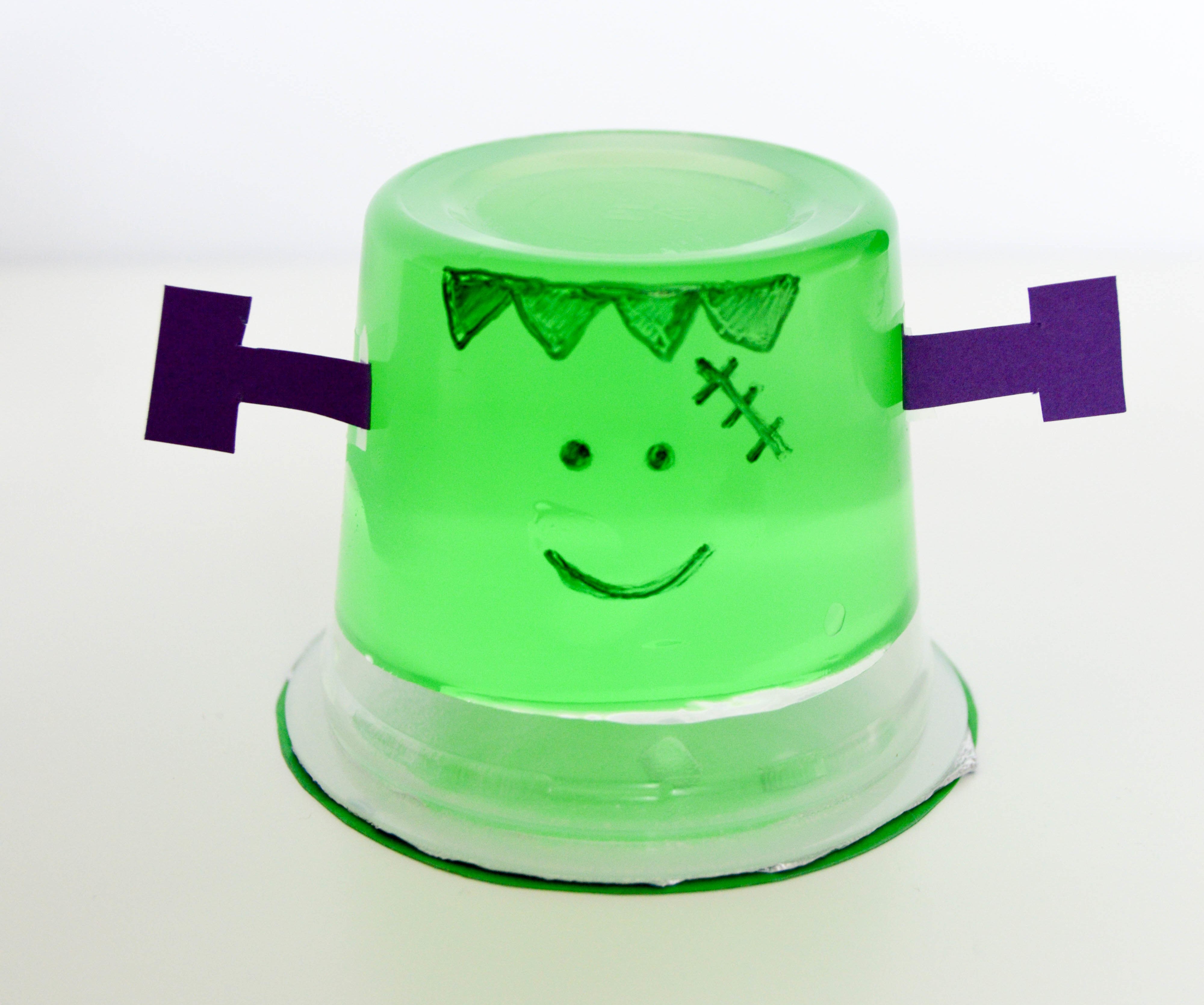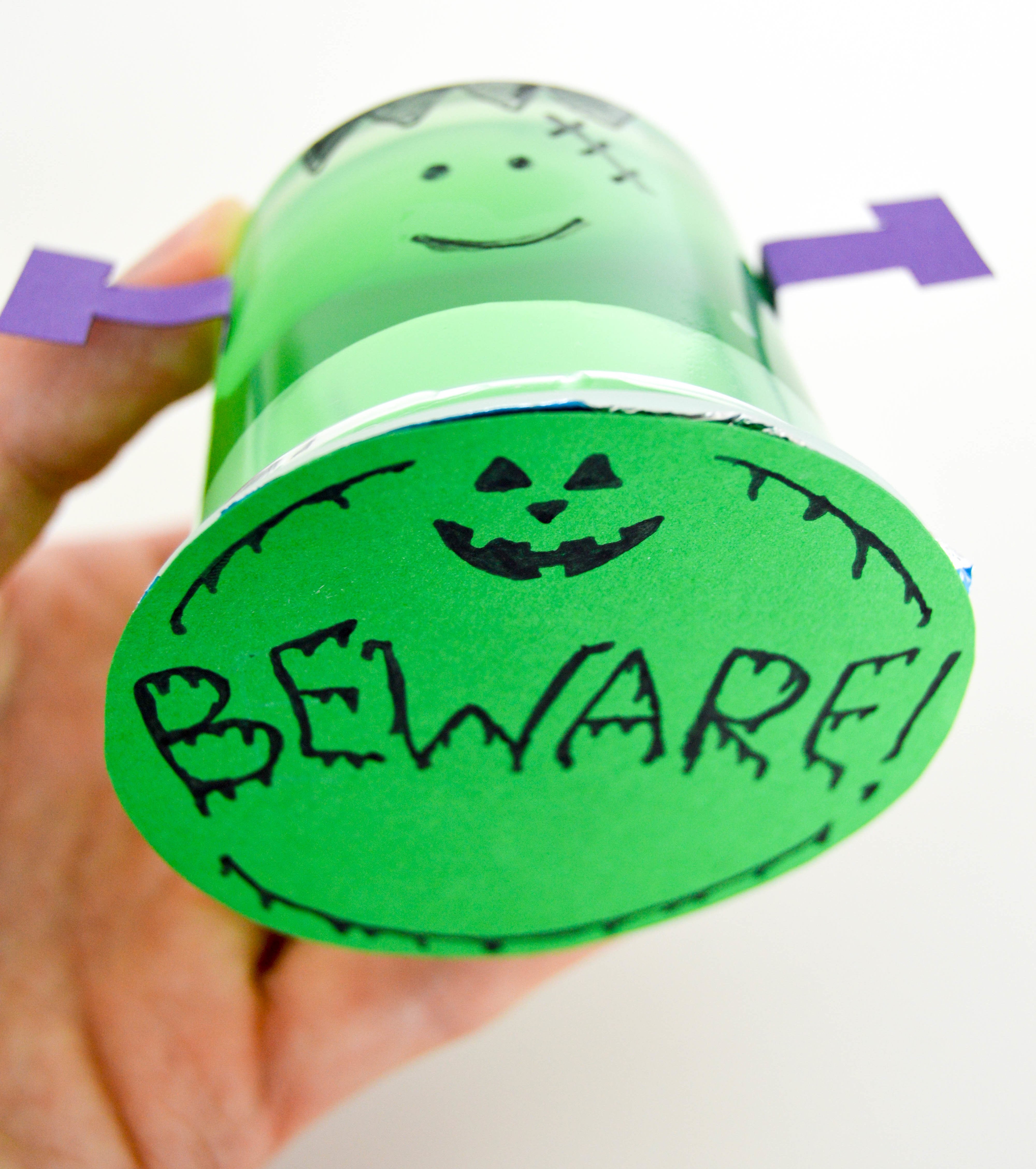 So there you have it. My four super scary 😉 Halloween pudding cups and jello cups.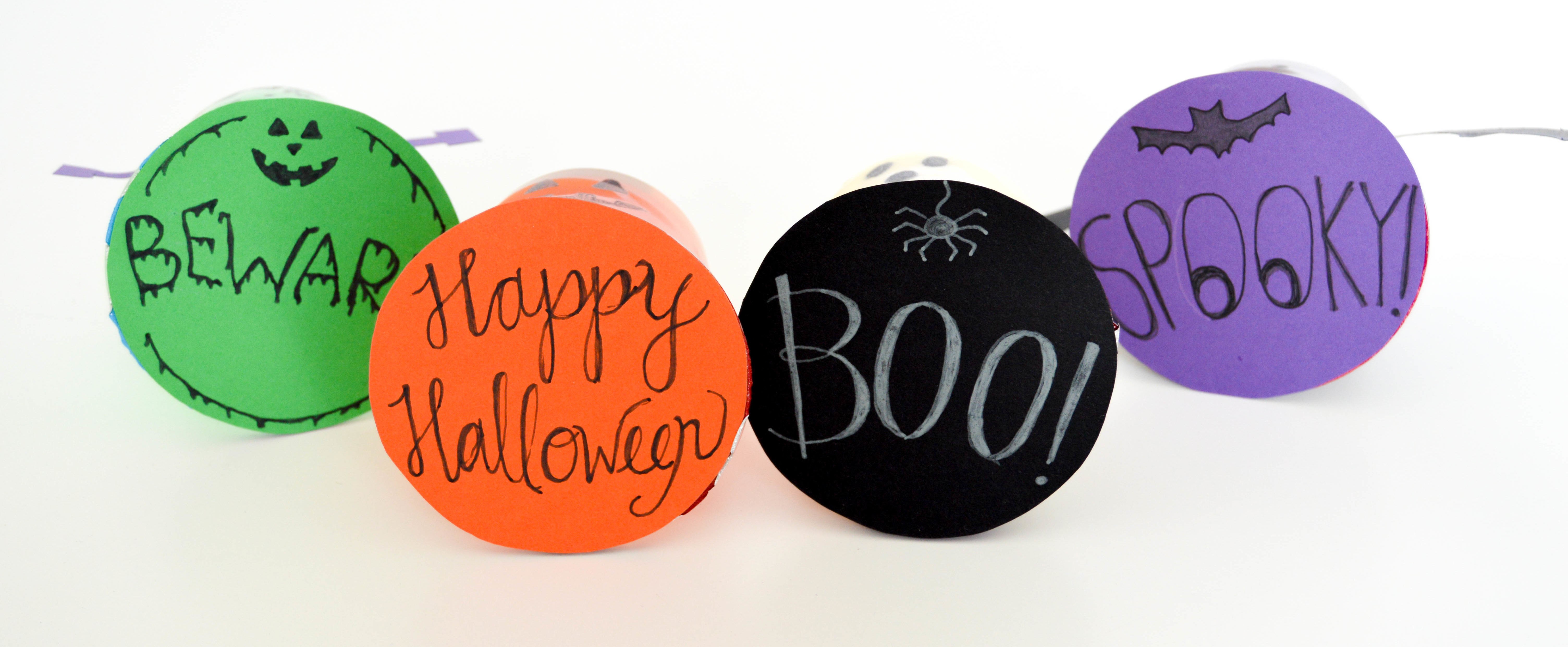 Which character is your favorite? And do you have any other cute Halloween pudding or jello cup character ideas? Leave questions or comments below. Happy Halloween!
Pin It For Later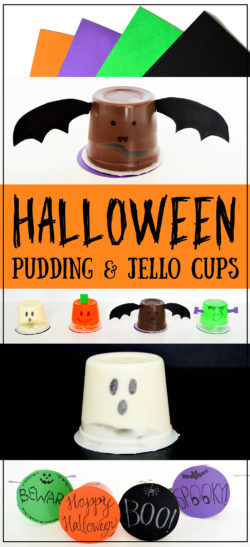 Other Posts You Might Like