What better time to satisfy a sweet tooth than on Halloween?! Seriously, people just give you free candy. Put that candy to use or satisfy your family and friends candy cravings by hosting a party complete with a Halloween candy table and holiday decor! If you're totally into candy but spooked out by what to do at your party and how to decorate, keep reading. We've got some wicked ideas.
(This page contains affiliate links that we may be compensated for. Your clicks and purchases help support The DIY Lighthouse at no extra charge to you. We only put links to products we love and would recommend anyway.)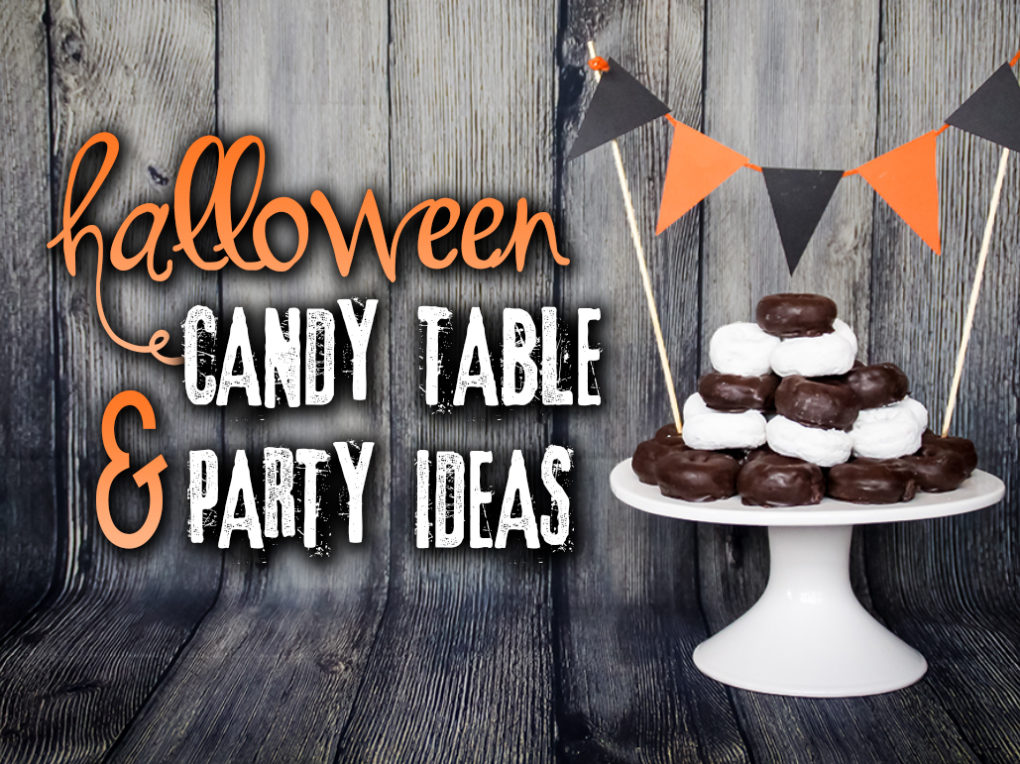 Halloween Candy Table
For our Halloween candy table, we wanted to bring a few Halloween-themed ideas in play:
Candy…obviously
Pumpkins
Halloween colors: white, black, orange, purple, and green
Dark, evil chocolate
Ghouls & monsters
While candy, in general, is totally "Halloween", candy corn is the holiday's mascot. So we incorporated a huge jar of it on our Halloween candy table.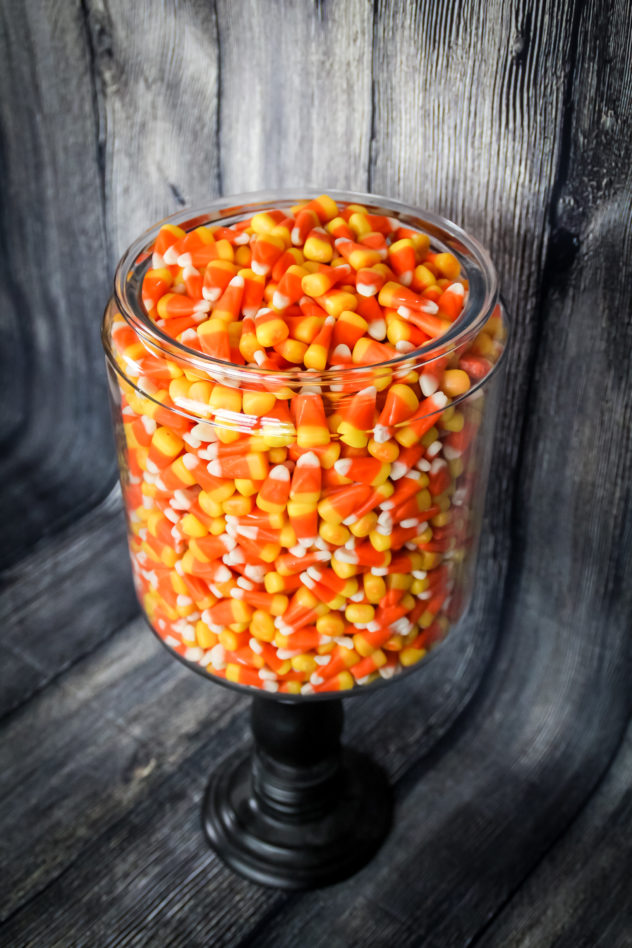 We also used Peanut Butter Reese's chocolates since they have orange and black on their shiny packaging. Aaaand because they are my husband's guilty pleasure.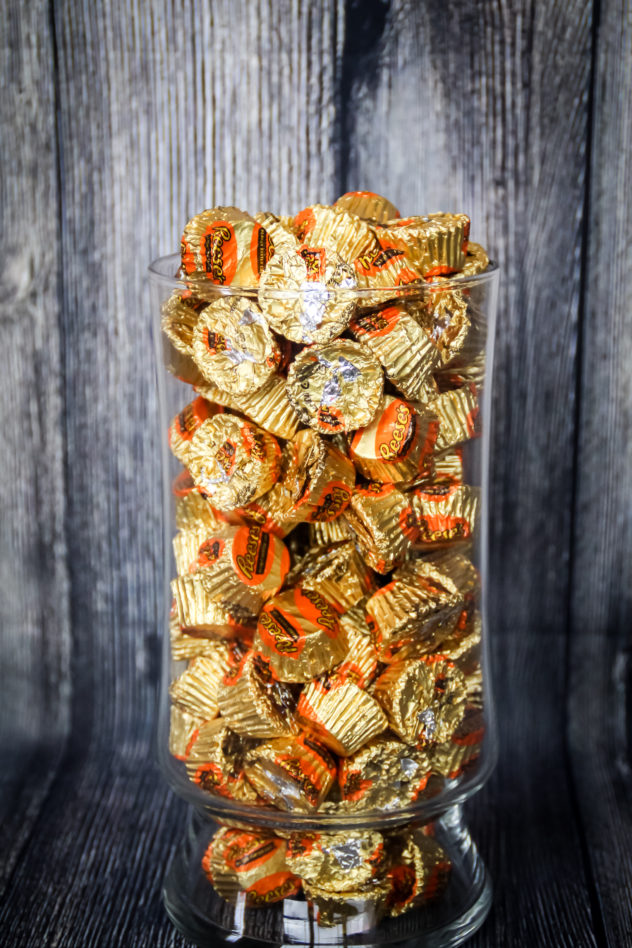 Pumpkin candy not only reminds us of the MVP squash around Halloween time, it is basically candy corn's soul mate. They taste the exact same (aka amazingly delicious), so we had to throw it on our Halloween candy table too.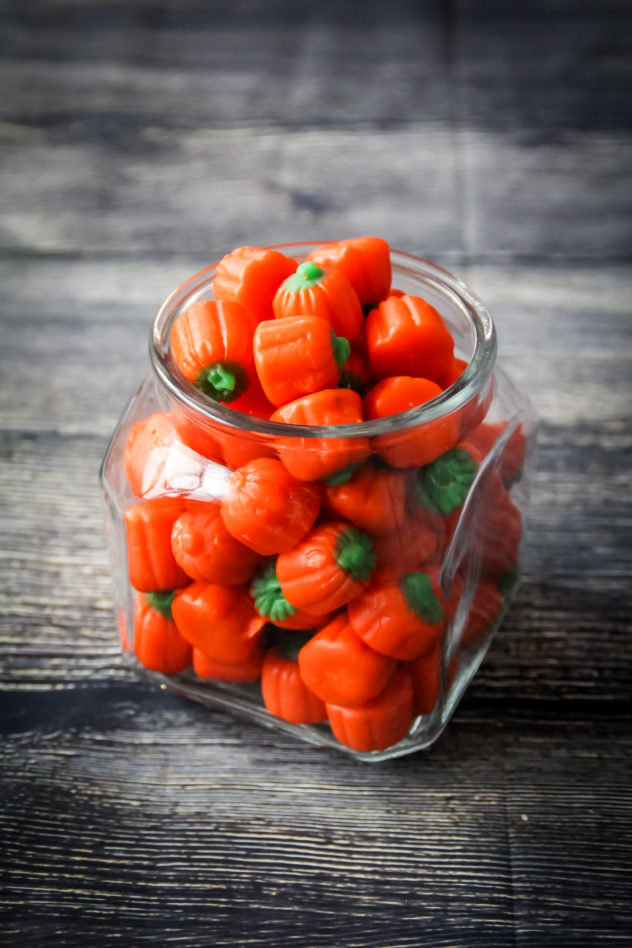 Enough with orange already! Purple is also a Halloween-ish color. Conveniently, Hershey's is packaging their kisses in colors of purple, silver, and copper. The purple-wrapped candies are dark chocolate…quite fitting for the mood of the holiday.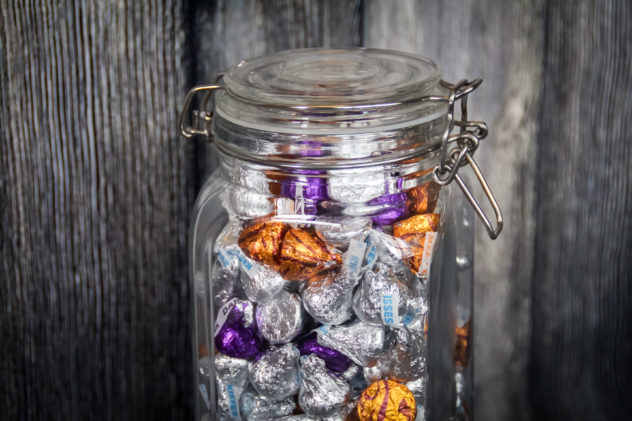 My favorite treat on the table is our Green Glob Halloween Popcorn. Think ghoul boogers & monster cookies posing as popcorn covered in green-colored white chocolate and chocolate cookie bites. It reminds me of all things Halloween until I take a bite, and then all I can think about is how to get more of it in me! Green Glob Halloween Popcorn is so, so easy to make and the perfect sweet 'n salty snack for your spread. Get the recipe HERE!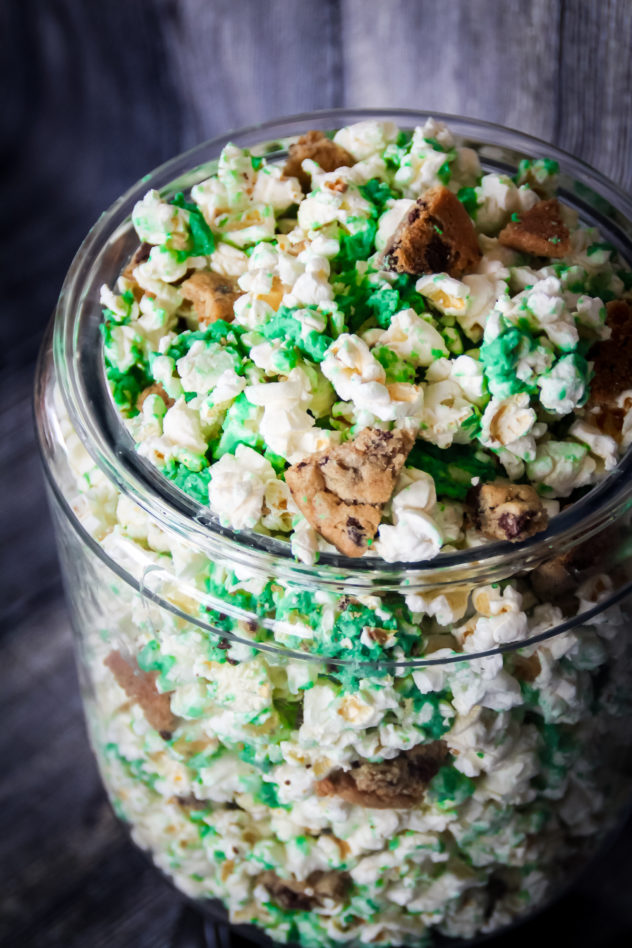 The icing on the cake is our low-maintenance donut cake. Secretly, it's just powdered and chocolate-covered donuts stacked on top of each other. But it looks amazing and tastes it too! We made a simple triangle banner, alternating orange and black triangles taped to orange yarn and tied to kabob sticks. Feel free to dress up your donut cake with whatever you have around the house!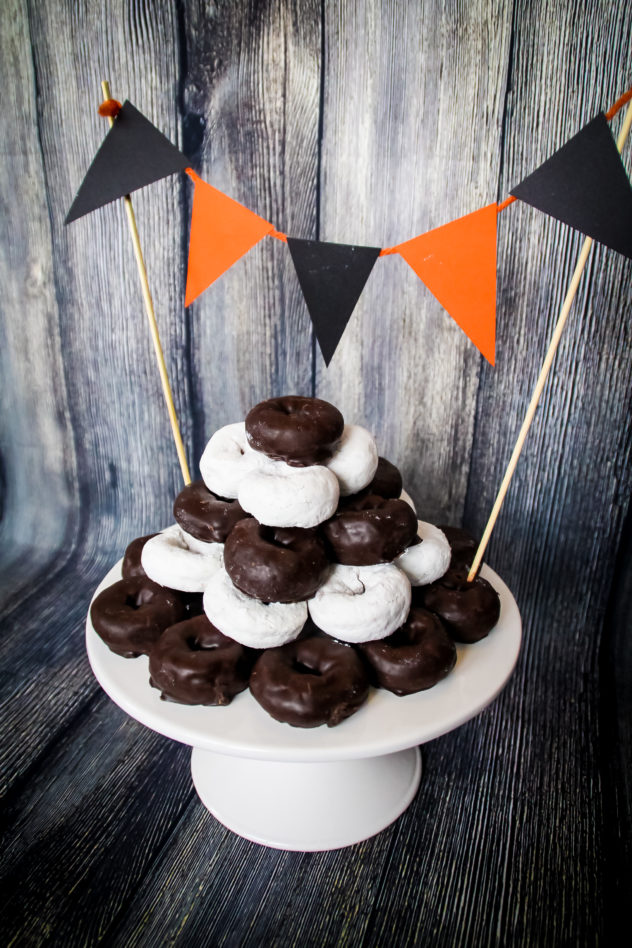 The great thing about a candy table is there's no "right" way to do it. Just use what you have, what's on sale, or what you have been waiting all year to indulge in! And feel free to steal all of our ideas for your Halloween candy table and use them at your event!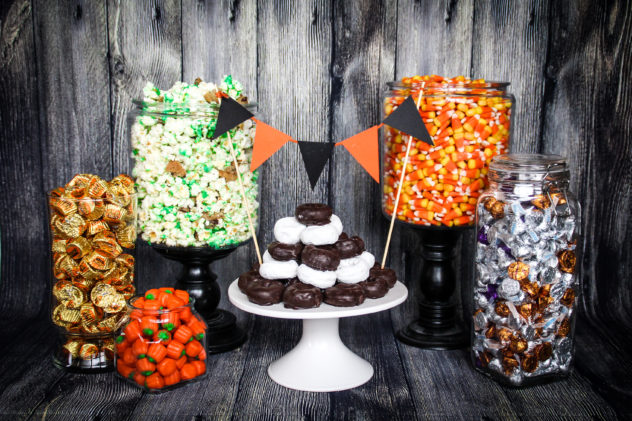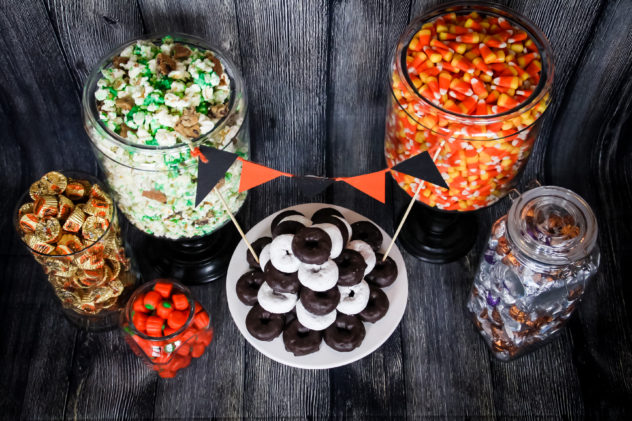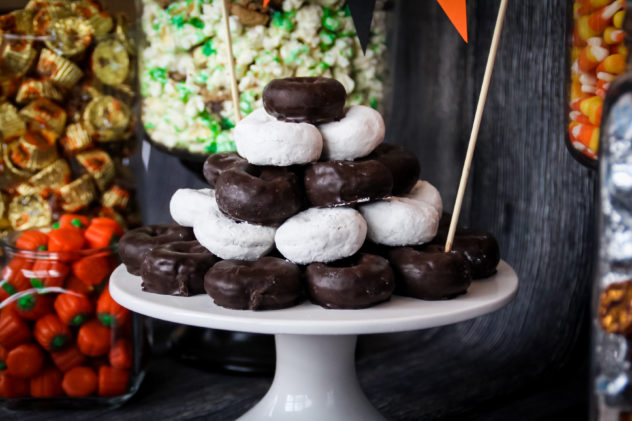 Halloween Party Ideas
Party Decor Ideas
Activity Ideas
>> Read our 25 Halloween Game & Activity Ideas! Click HERE.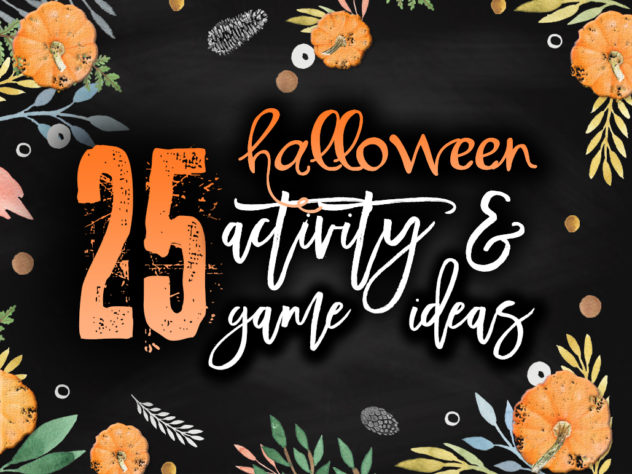 Hopefully, these ideas help you create a memorable, fun Halloween party. Have any other ideas for either a Halloween candy table or party ideas? Comment below and let us know!
Pin it!

Other posts you might like: