Nasty, gross things are so on point during one time of the year: Halloween. Don't you love it?! Which is why I had to share my go-to holiday treat recipe: Green Glob Halloween Popcorn. This dessert snack reminds me of monsters, ghoul boogers, and all things Halloween! Now you and your family & friends can enjoy Green Glob Halloween Popcorn as much as we do!
(This page contains affiliate links that we may be compensated for. Your clicks and purchases help support The DIY Lighthouse at no extra charge to you. We only put links to products we love and would recommend anyway.)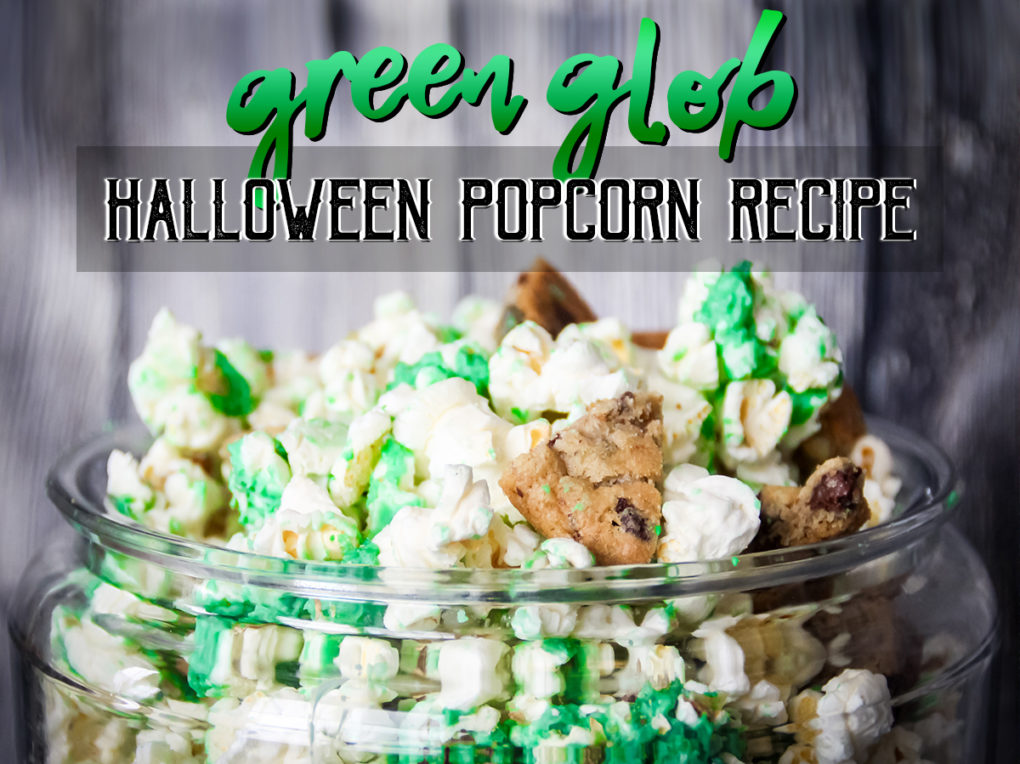 Green Glob Halloween Popcorn Recipe & Directions
Recipe
Kettle Corn flavored microwave popcorn
White almond bark
Green food coloring (in oil, powder, or paste form)
Green sprinkles
Chocolate chip cookies
Directions
Following the directions on the outside of the box/bag, microwave desired amount of popcorn and place in a bowl or on a baking sheet.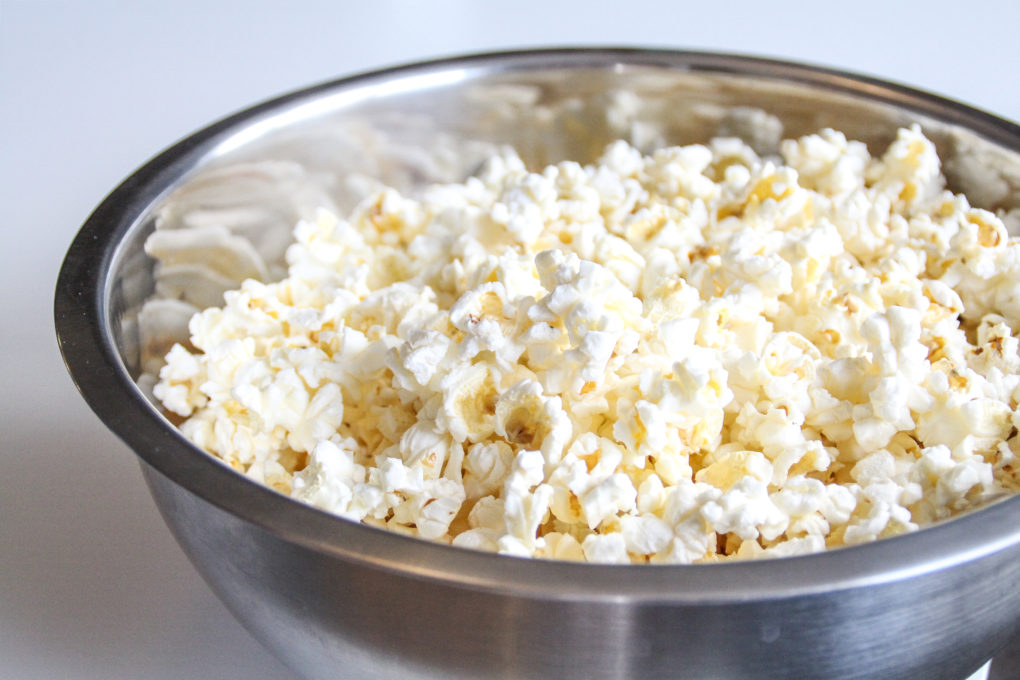 Place white almond bark in a microwave-safe bowl and melt in microwave for 90 seconds. Stir and continue cooking in 15-second intervals and stirring until chocolate is completely melted. Quickly in green food coloring. (*Note: Do not use liquid based food coloring. It will turn the almond bark into an unusable mass. Instead, use food coloring that comes in oil, powder, or paste form.) Coat some of the popcorn in green chocolate, leaving some of the popcorn uncoated. Use sprinkles when chocolate is still wet so it sticks. When the chocolate has dried and hardened, mix all the popcorn together.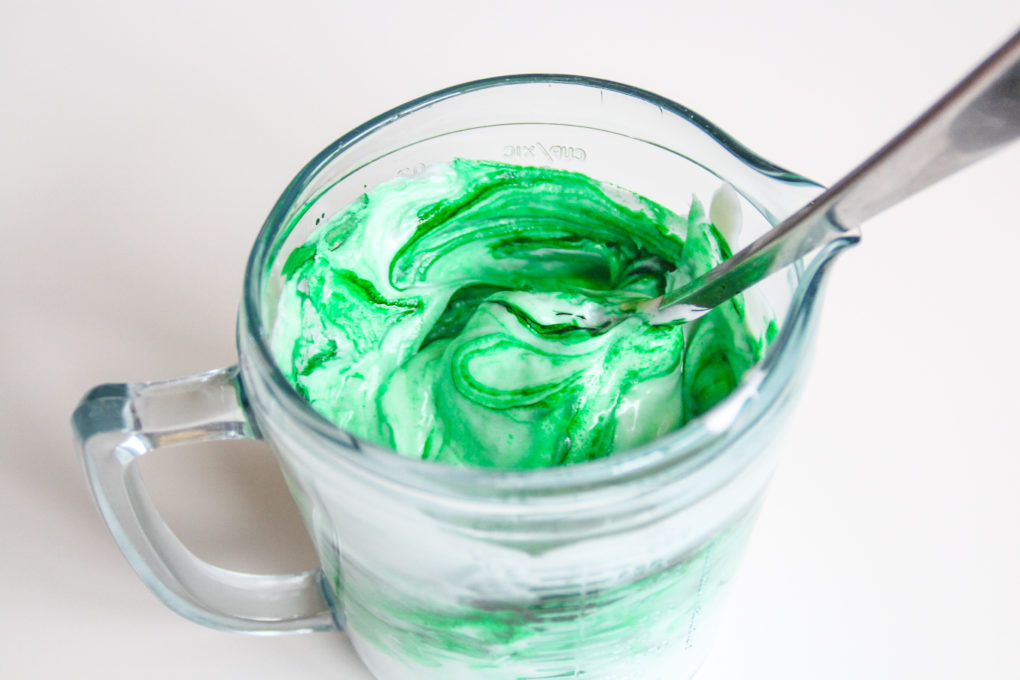 Cut chocolate chip cookies into pieces and mix into the popcorn.
Enjoy your batch of Green Glob Halloween Popcorn, a classicly sweet popcorn with a Halloween twist!
Halloween Party Decorations!
If you're looking for some Halloween party decorations, try these: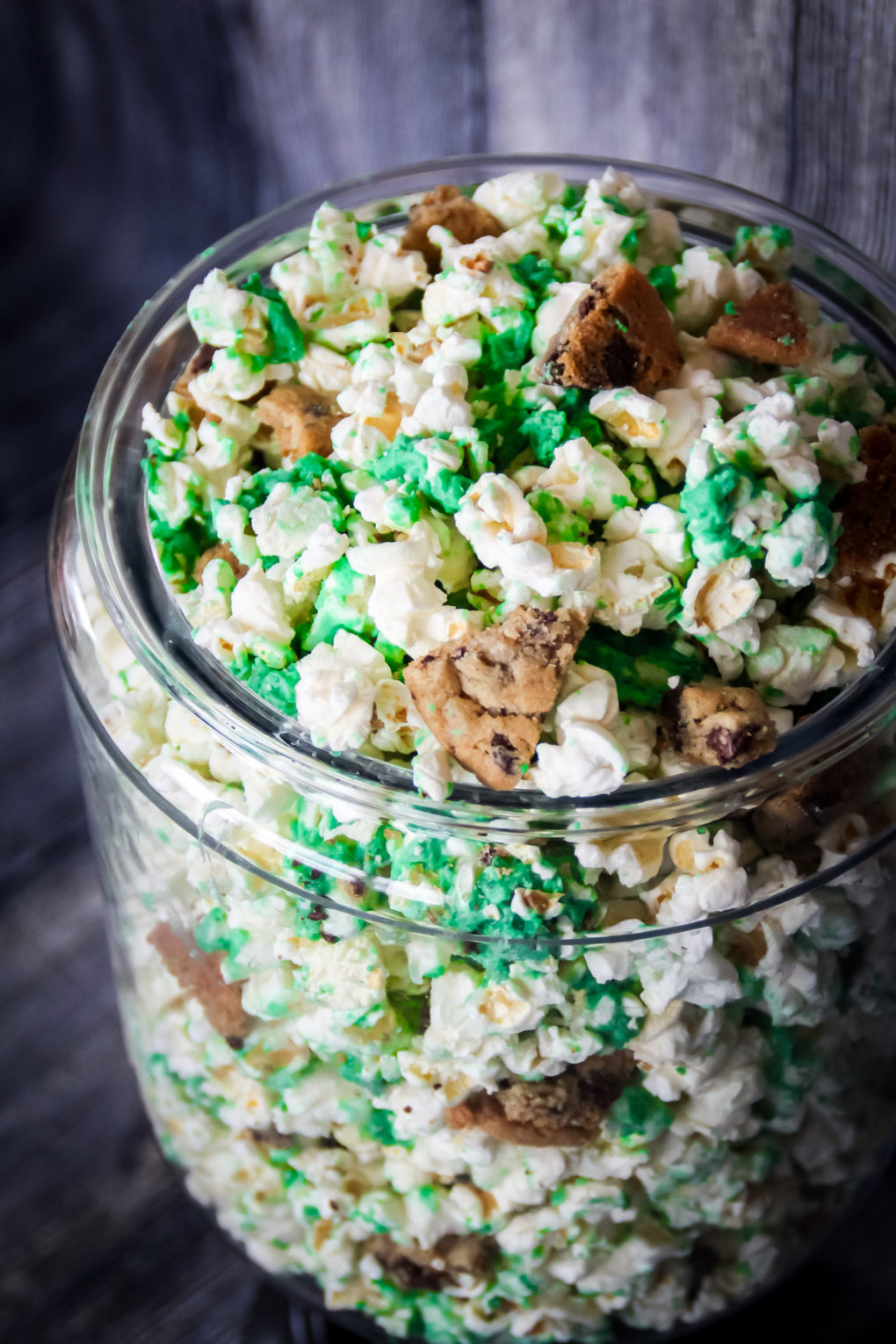 Also, be sure to follow us on Pinterest to see our Halloween Candy Party Table post HERE.
Pin it for later!

Other posts you might like: