I definitely label myself as a party planner. You name it…birthday parties, half birthday parties, baby showers, baby sprinkles, and Winter survival nights. I'll take any excuse I can get to throw, and participate in, parties. This Rainbow Dessert Trifle is a go-to recipe of mine at events that need an extra pop of color and bit of fun! Moist cakes are stacked in a rainbow pattern, creating an impressive display for guests to enjoy.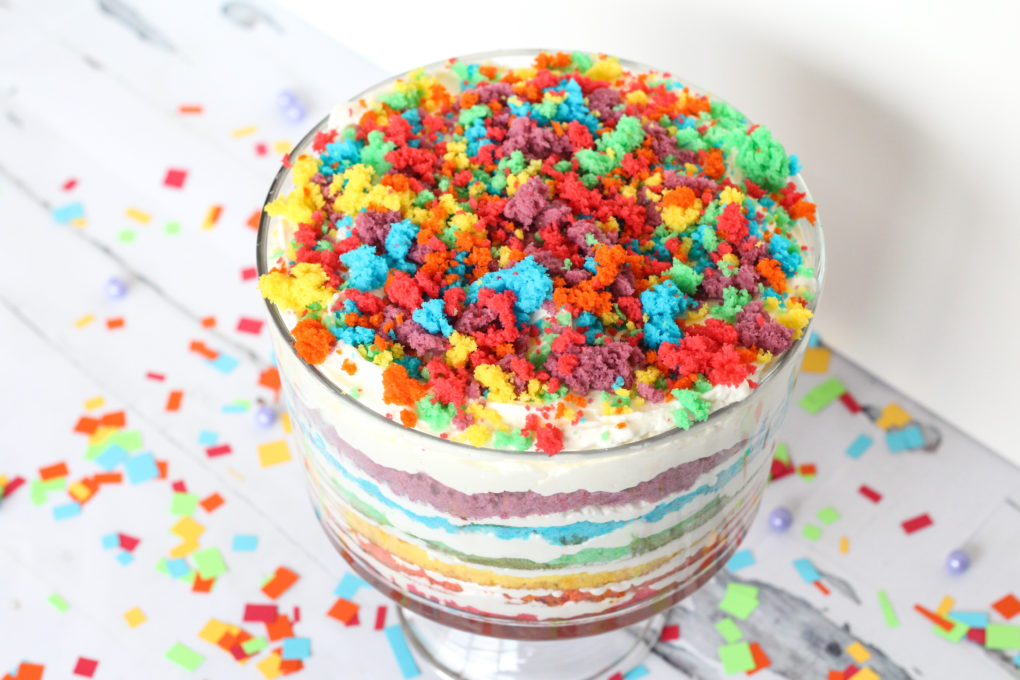 Rainbow Dessert Trifle
I am honored to have been chosen to share this amazing recipe with sofabfood.com readers. To see our post on their website, click HERE!
I hope you find this dessert to be as yummy and entertaining as I do. When you present rainbow dessert trifle at your next party, be sure to savor the look on all your guests' faces when they first feast their eyes on it.
A quick party tip: To complement the colorful display of rainbow dessert trifle, try creating your own rainbow confetti by cutting up pieces of cardstock paper and sprinkling them on the party table. It adds another element of color to the party!
What are some of your trifle recipes? Let us know by commenting below!
Pin it for later!

Other delicious recipes & posts that you might like: