Our family has a jar of kimchi in the fridge at all times. My husband lived in South Korea for two years before we met, and his love for kimchi must have been contagious. Even our two-year-old loves it! With kimchi as a staple, homemade sushi rolls are a part of our kitchen routine. Here is our quick and easy, best Korean Kimchi Sushi Roll recipe!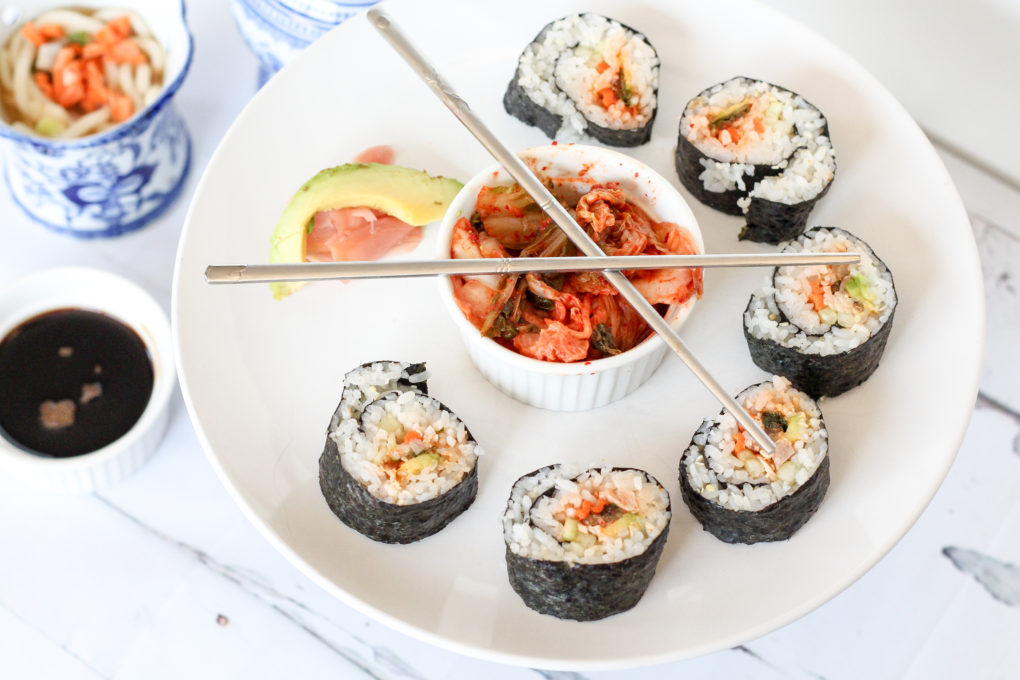 Where to get the best Korean kimchi sushi roll recipe:
I am honored to have been chosen to share this amazing recipe with sofabfood.com readers. To see our post on their website, click HERE!
Isn't sushi fun to make on your own?! Remember, bonus points are given to those who eat their kimchi sushi rolls with chopsticks! Once you've given my best Korean Kimchi Sushi Roll Recipe a try, have fun experimenting with other flavors and textures. You'll be amazed at all the delicious combinations you can create!
Pin it for later!

Looking for more Asian-inspired dinner ideas? Check out Amber's Crispy Pork Belly and Ginger Green Onion Sauce Recipe.
Other posts you might like: