This shop has been compensated by Collective Bias, Inc. and its advertiser. All opinions for this cheese and crackers recipe are mine alone. #TRISCUITToppers #CollectiveBias
Plain and simple: my husband and I are foodies. There's almost nothing better than eating good food. Well, because we have a little toddler and babysitters are expensive in Seattle, we're often creating tasty food from the comfort of our own kitchen. Today, I would love to share with you our family's version of Procheeugulascuit: a fancy cheese and crackers recipe for the foodie. This makes a quick, easy, and delicious bite when you feel like taking snack time up a notch. It is also a perfect party appetizer that's way better than regular, old cheese 'n crackers.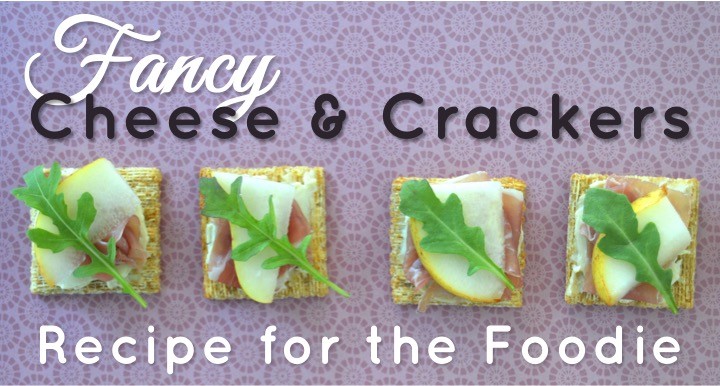 My family's version of TRISCUIT's recipe Procheeugulascuit (prosciutto+cheese+arugula) is simply adding a delicate slice of pear to the stack. Prosciutto and pear go so well together! Along with the saltiness, prosciutto has a subtle sweetness to it as well, so adding some pear helps that sweetness pop. The crunchy and flaky TRISCUIT, creamy herbed swiss, and fresh arugula, combined with the prosciutto/pear combination makes this bite absolutely divine! We've shared a detailed recipe with directions below.
Fancy Cheese & Crackers Recipe: Procheeugulascuit
(prosciutto+cheese+arugula on TRISCUIT Crackers)
Prep Time: 5 min        Total Time: 5 min
Makes 6 servings (2 topped crackers each)
Ingredients
12 TRISCUIT Crackers (original)

3 wedges The Laughing Cow

®

Creamy Swiss Garlic & Herb Cheese, softened

3 slices (1/2 oz. each) prosciutto, quartered

6 thin slices pear, cut in half

12 baby arugula leaves
®The Laughing Cow is a registered trademark of Bel Brands USA.  ©2016 Bel Brands USA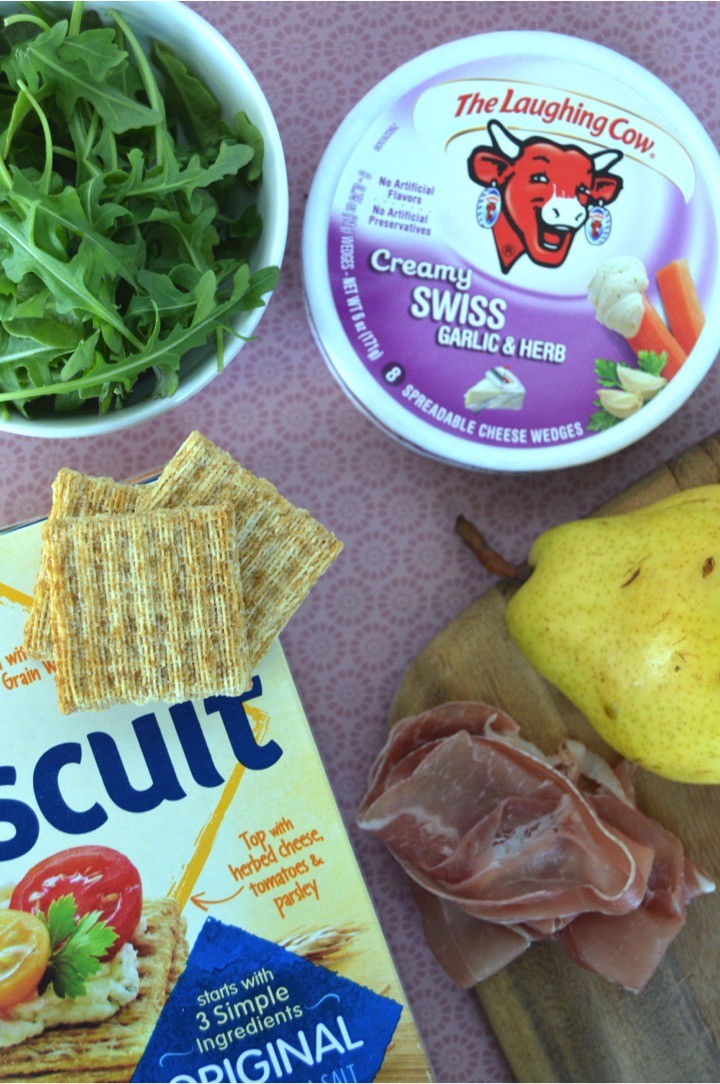 Directions
To make this fancy cheese and crackers recipe, follow the super simple steps below.
STEP 1 – Spread a TRISCUIT with cheese.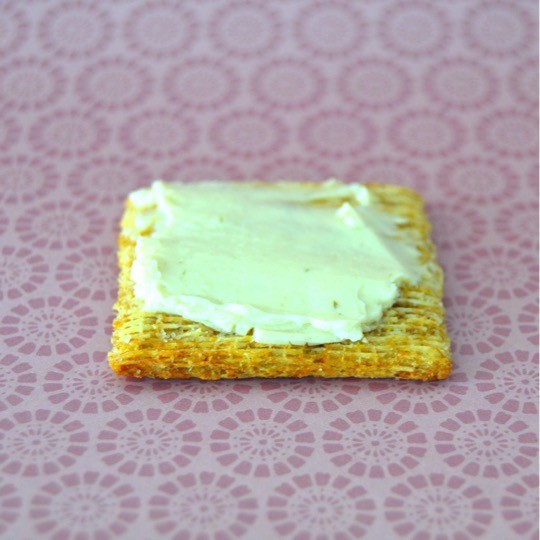 STEP 2 – Add a piece of prosciutto.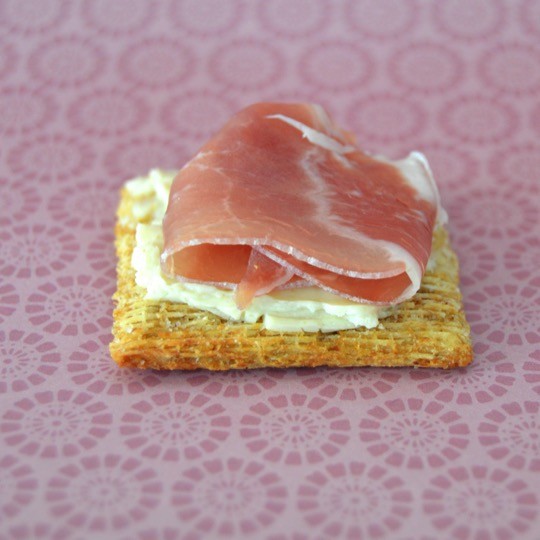 STEP 3 – Add a piece of pear.
STEP 4 – Top with an arugula leaf.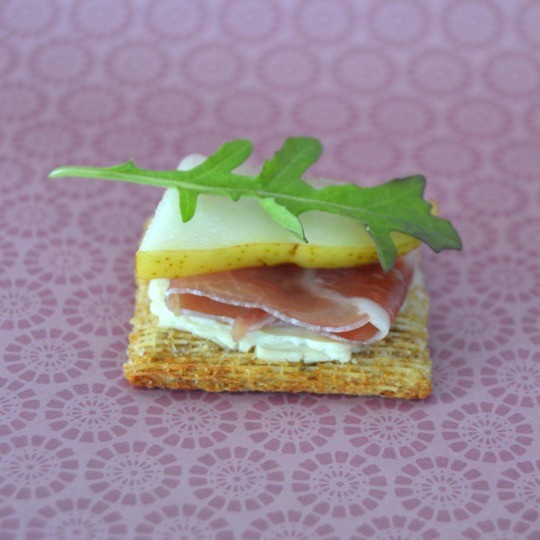 STEP 5 – Repeat steps for all TRISCUIT Crackers.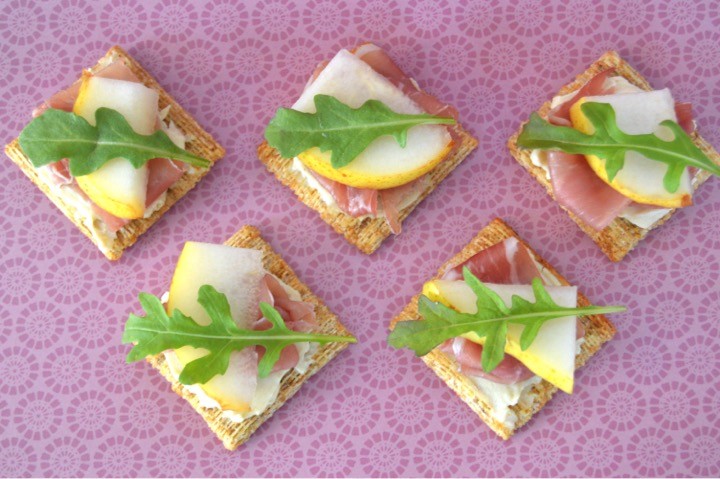 Cracker Inspiration
If you're a foodie like me and enjoying coming up with fun recipes and tasty food combinations, TRISCUIT Crackers are a perfect canvas to create that delicious bite. TRISCUIT is all about simplicity. They are made with 100 percent whole grain, are low in saturated fat, and are a good source of dietary fiber. If you're interested in experimenting with different flavors, TRISCUIT Crackers come in an array of varieties: original, reduced fat, cheddar, cracked pepper & olive oil, fire roasted tomato & olive oil, garden herb, deli-style rye, roasted garlic, thin crisps, and rosemary & olive oil.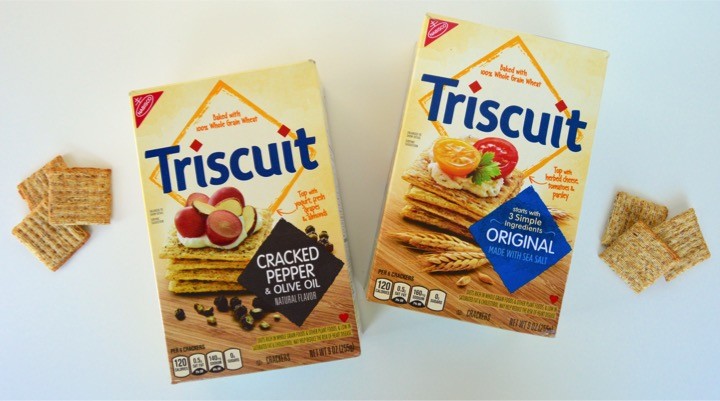 To get TRISCUIT Crackers, you can find your local Kroger store or Kroger brand store. (Click here for a store locator to find the one closest to you.) I picked up some TRISCUIT boxes at my local QFC (in the Kroger family). They were located down aisle 7 (where the snacks, chips, and cookies live).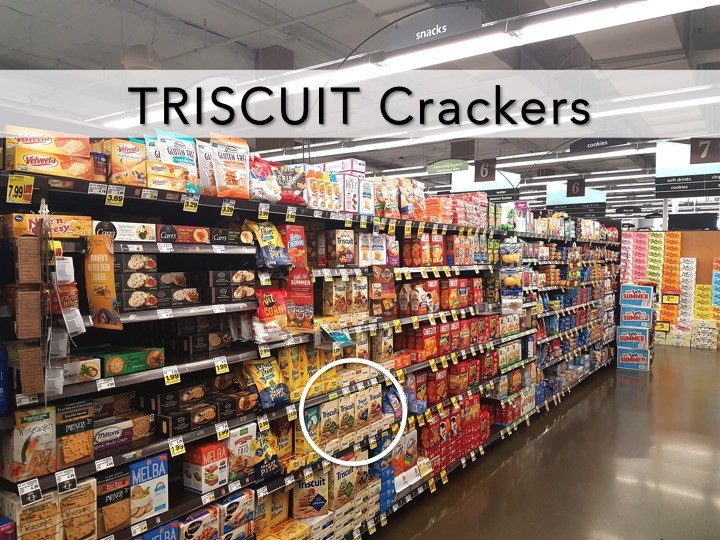 So, whether you've got party food to prep or just a fun snack to whip up, you can add a little slice of this, a dollop of that, or a sprinkle of something, and "Make 'Scuit Happen" anywhere, anytime!
Hopefully you enjoyed this recipe! Click here for more great TRISCUIT inspiration.
Pin It For Later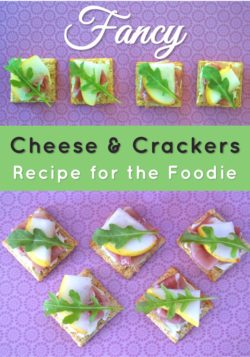 Other Posts You Might Like