As another school year starts, it's important to take a step back and evaluate your child's wellbeing. Do any of the warning signs listed below apply to your child? If so, your child could be experiencing bullying. Although we hope our children are never the bully or the bullied, sadly, bullying is very present and very real at school. Some children who are being bullied at school do not ask for help, so it's important to know the warning signs.
(This page contains affiliate links that we may be compensated for. Your clicks and purchases help support The DIY Lighthouse at no extra charge to you. We only put links to products we love and would recommend anyway to help your child with bullying.)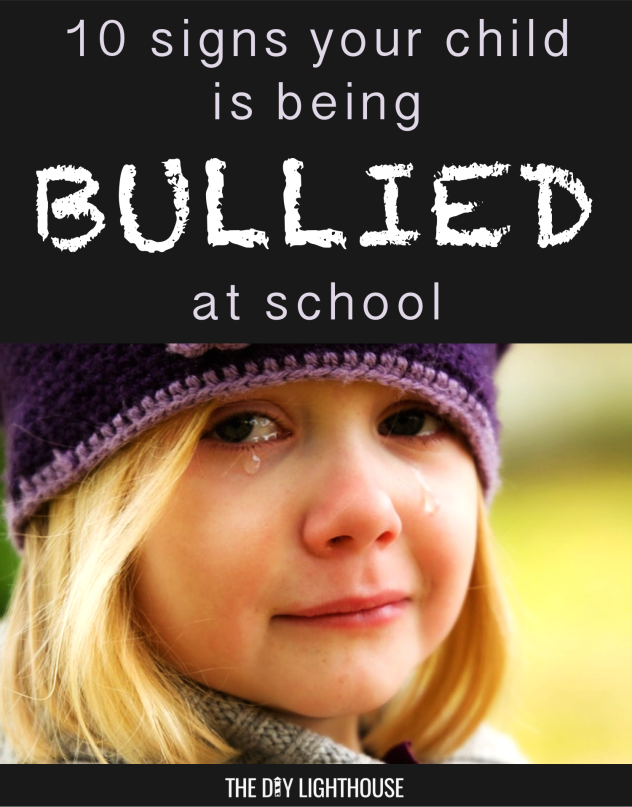 10 Signs Your Child is Being Bullied at School
Difficulty explaining (or can't explain) injuries or having reoccurring injuries
Having damaged or lost possessions (including their clothing, books, toys, electronics, etc.)
Frequently feeling sick or faking sick (examples: frequent headaches or stomach aches)
Changing eating habits (including skipping meals, binge eating, coming home from school hungry because they didn't eat lunch, etc.)
Frequently having nightmares or having other difficulty sleeping
Not wanting to go to school or ride the bus, losing interest in schoolwork, or getting worse grades than usual
Suddenly avoiding social situations or losing friends
Beginning to bully younger siblings or kids (sometimes they start to mimic what is happening to them)
Feeling helpless, having a decreased self-esteem, or having other personality changes (including being more reserved or sad)
Having self-destructive behaviors (examples: hurting themselves, blaming themselves, trying to run away from home, or talking about suicide)
Tips for Dealing with Bullying
It is important to note that not every child who is bullied at school will show these specific signs of bullying. Remember, your child may not want to tell you that they are being bullied. However, if you really think your child is being bullied at school, don't ignore the problem–take action! (Click here for advice on how to proceed and address bullying.)
Whether you do or do not think your child is currently being bullied at school, it's a good idea to talk with your child about bullying. Because communication is a crucial relationship building block, it's important to show your child you are listening. (Read our post 7 Ways to Show Your Child You are Listening.) As you listen to them, the trust between you will strengthen, and your child will begin to see you more as an ally, someone who they can confide in. Click here for a great resource to help you know how to talk to your child about it and what you, as the parent, can do and say.
There are also great written resources available that you can give your child. For example, The Survival Guide to Bullying: Written by a Teen covers everything from cyber bulling to how to deal with fear. Aija Mayrock's deep experiences and sincere suggestions is a good read for any young adult, especially those experiencing bullying.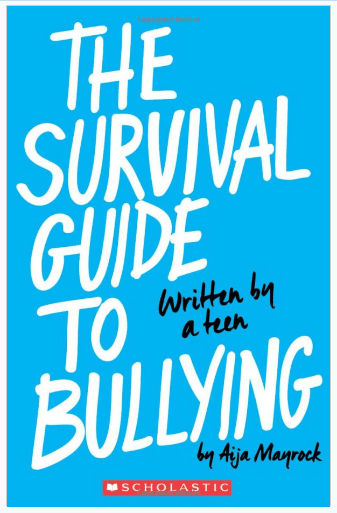 Many thanks to stopbullying.gov for the useful information regarding this topic. Please visit their website for more information regarding signs your child is being bullied at school, signs your child is bullying, cyber bullying, preventing bully, responding to bullying, and more.
Other posts you might like: