Can you feel it? Mmmhhmm! It's summer time…almost. And when it feels like spring or summer, it should look like it too! Which is why we've pulled together this DIY Spring & Summer wreath compilation photos for your crafty self! Achin' for some bacon (aka wreath inspiration, ideas, and how-to tips)? No probs! After you're done looking through these lovely, visual-feast wreath styles, making your own will be a no-brainer.
(This page contains affiliate links that we may be compensated for. Your clicks and purchases help support The DIY Lighthouse at no extra charge to you. We only put links to products we love and would recommend anyway.)
1. DIY Purple Tulip Wreath
Julie from Southern Charm Wreaths not only makes a super colorful, full tulip wreath, she teaches you have to make it in a video. She makes this wreath from start to finish in less than 17 minutes. If she can do it, so can you!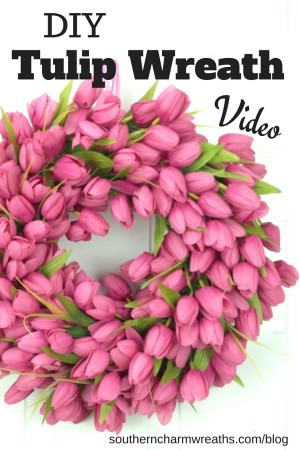 2. DIY Yellow & Coral Hydrangea Wreath
First of all, Ashley Phipps is about as cute as it gets. On her blog, she also takes you the step by step process of making your very own hydrangea wreath. Five simple supplies and a bit of creativity later, and your door will be all set for summer!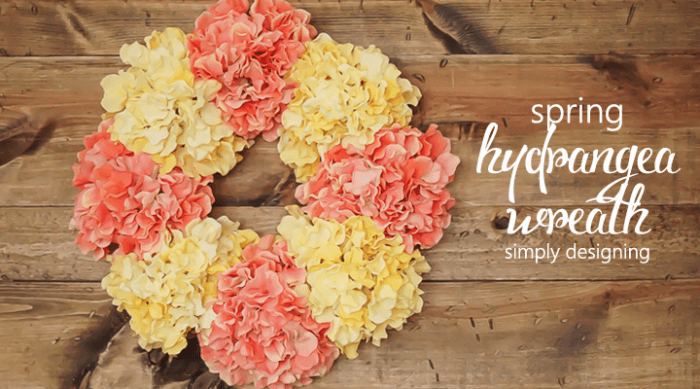 3. DIY Floral Wedding Wreath
This wreath is so dreamy. Wake me up already so I can make my own! Ginny and Holly from oncewed.com made this door wreath so you could be inspired to recreate it and make your own. Be sure to check out their post and follow the simple step-by-step directions so you can have your own southern-inspired beauty hanging on your door.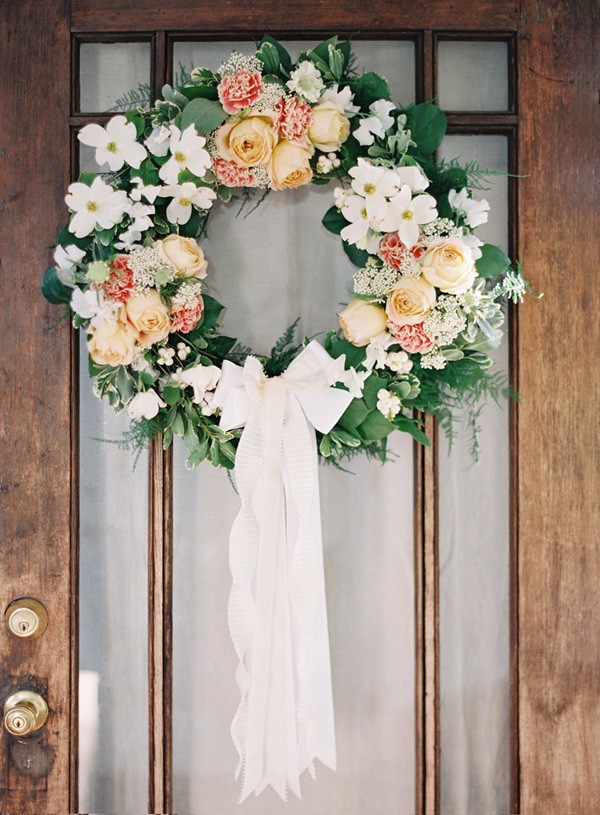 4. DIY Peach Tulip Wreath
Peach the is the perfect color to freshen up your door for suuuummer. Yvonne has an eye for colors that just are vibrant and fun. And she teaches you how to DIY in 6 easy steps. Don't be shy. Welcome the heat in the bold, bright, and beautiful way!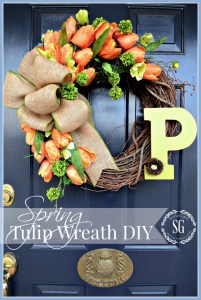 5. DIY Boxwood Wreath
If you're into all things rustic, earthy, green, and Magnolia Farms style, this wreath is for you…and your door! Crafty blogger Melissa was featured on Hometalk, and she gives you a step-by-step tutorial so you can make your own front door showstopper.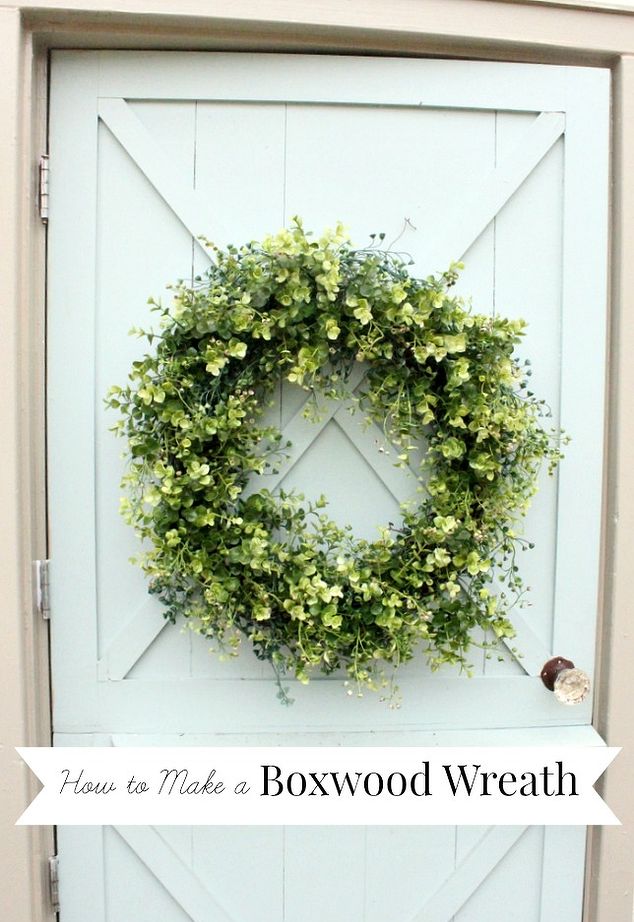 6. DIY Cascading Green & White Wreath
Umm, yes. Don't you love the way this wreath just cascades halfway down the front door?! While Rebekah's wreath it may be asymmetrical, it is so on point. It only took her a quick trip to Michael's and half an hour to make this eye candy. Just think of what you can DIY in the same amount of time!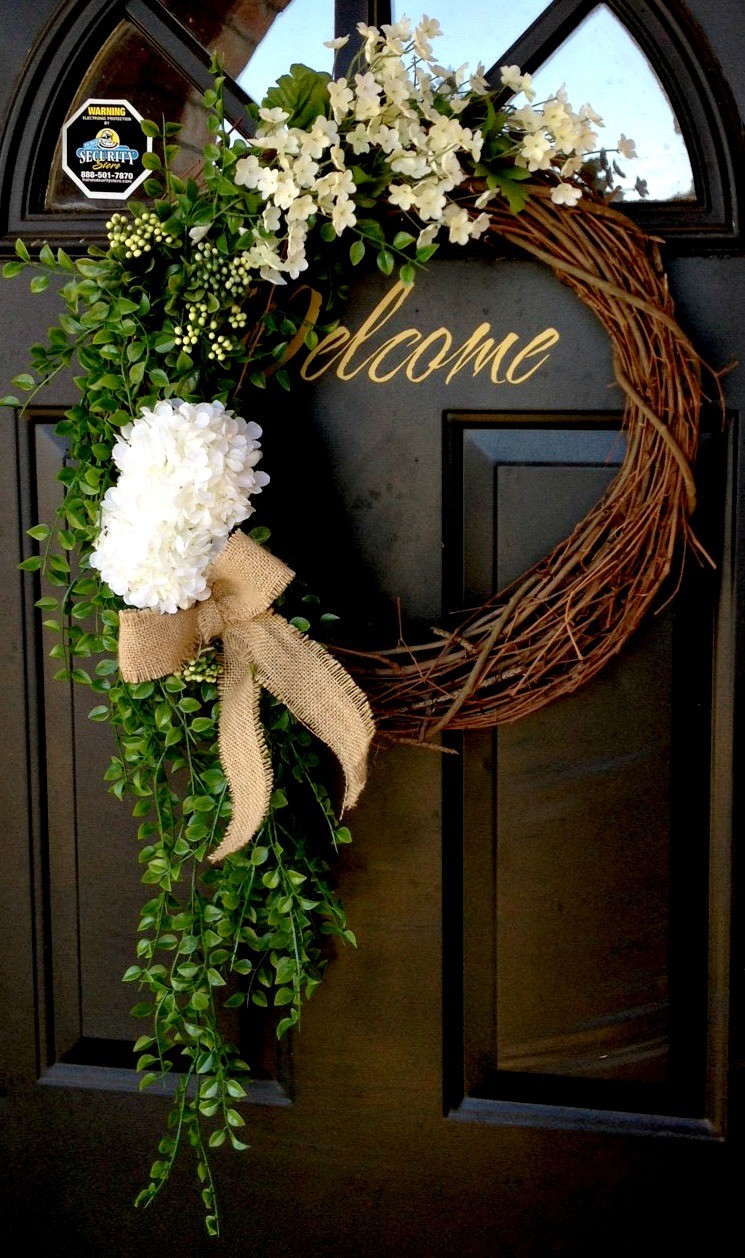 7. DIY Blue Hydrangea Wreath
Yvonne is back at it with this luscious, blooming pop of summer!  While she skimps on expense, she certainly doesn't skimp on flowers! P.S. The citron green pairs perfectly with the blue hydrangeas. Follow her 4 easy steps to create the perfect decor accent for your door!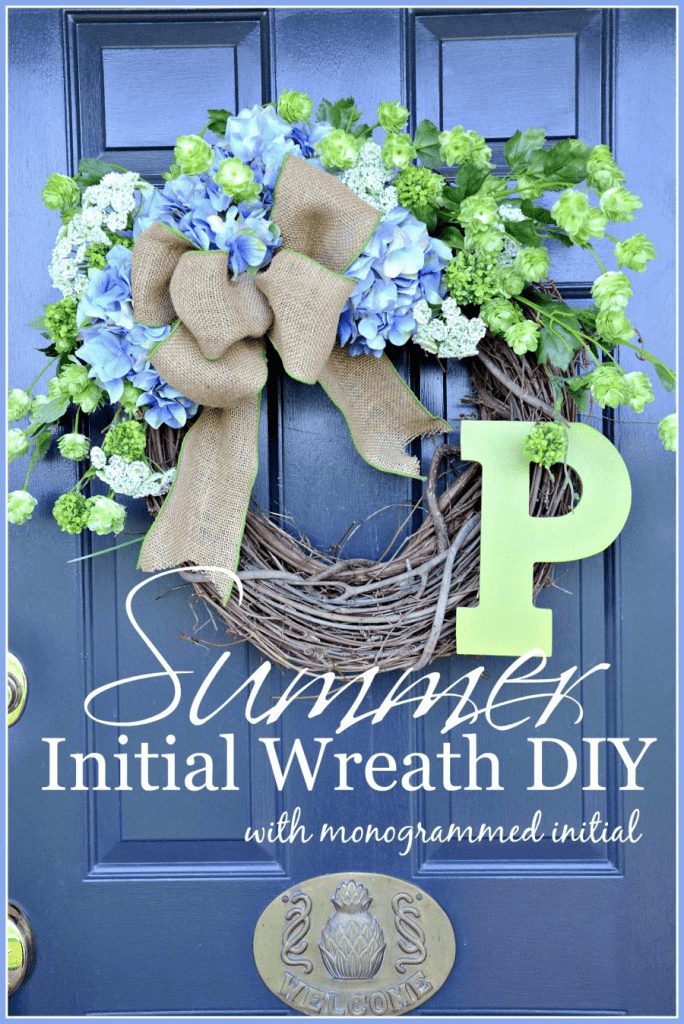 8. DIY Ruby Red Tulip Wreath
Here's the deal. We kinda cheated on this one and pulled one from Etsy. But hey, it was love at first sight, and inspo is inspo, right?! We think you'll bleed red too once you take a closer look. HeartOfHomeDesign sells this beauty for a fair price of $65.00, but we think with a little creativity and some "treat yo' self" time, you can DIY for less and have a blast doing it.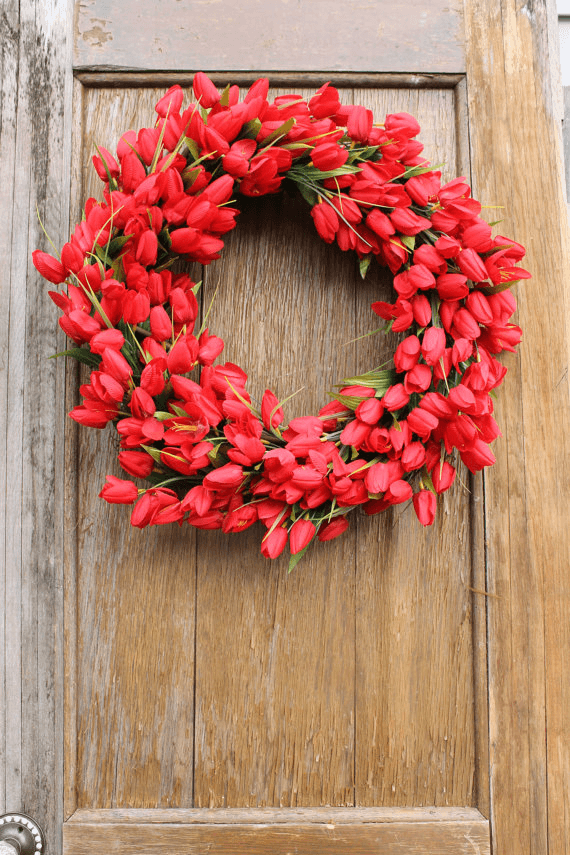 9. DIY Burlap & Coral Tulip Wreath
Mandy is the queen sugar bee of crafts. And her stunning burlap & coral door wreath is no exception. The way the tulips curve around each side of the wreath "takes the classic feel of tulips and gives them a modern twist," says only the queen sugar bee herself! Follow Mandy as she takes you through the simple steps to create your crafty burlap and & coral tulip wreath.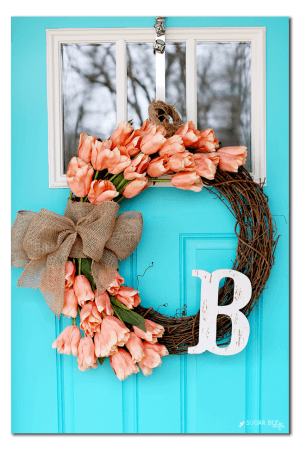 Get additional inspiration from this lovely champagne pink rose wreath and this gorgeous vintage rose wine rose wreath.
We hope this DIY spring and summer wreath compilation gives you the juice to get crafting! Let us know how your front door decor turns out by commenting below! And in the meantime, enjoy those bright, sunshine days!
Other posts you might like: