A DIY music holder is a must for music lovers that want an beautiful storage solution. If you also love the farmhouse, country rustic style then this post will be music to your ears. I'll share with you how I turned an old magazine rack into a distressed music holder that is the perfect solution for storing my music.
(This page contains affiliate links that we may be compensated for. Your clicks and purchases help support The DIY Lighthouse at no extra charge to you. We only put links to products we love and would recommend anyway.)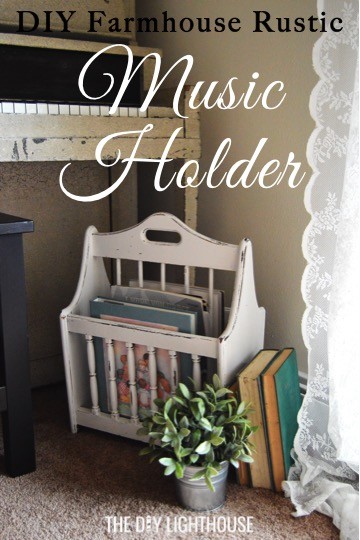 Steps to Turn an Old Magazine Rack into a Storage Solution: A DIY Music Holder
Step 1) Get an old magazine rack
I picked up this wooden magazine rack for free at a moving sale. It was old and outdated, so I decided to turn it into a DIY music holder to give it new life. You can search for them at estate sales and antique stores.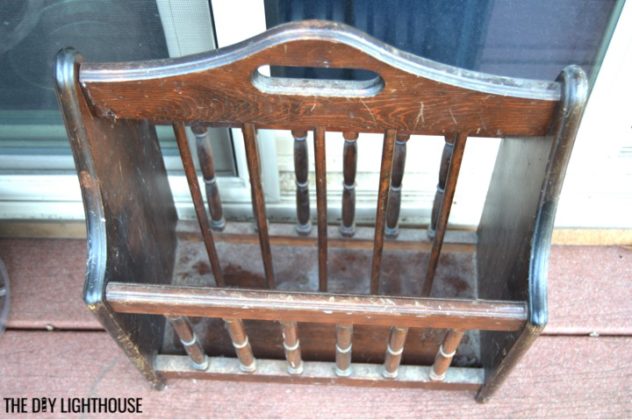 Step 2) Clean the magazine rack
Make sure all of the dust is wiped away and the surface is clean. This is an important step to take before starting to paint.
Step 3) Paint the magazine rack white
Following the instructions on your paint can, paint the magazine rack and apply multiple coats as needed. To get a nice, even look I applied two coats of paint. (See my tip here on how to keep your paint brush from drying out between uses.) The hardest part of painting was getting my brush behind all of the pegs. I definitely got paint on my hands, so take off any rings you're wearing, and if you're really worried about getting paint on you then wear gloves.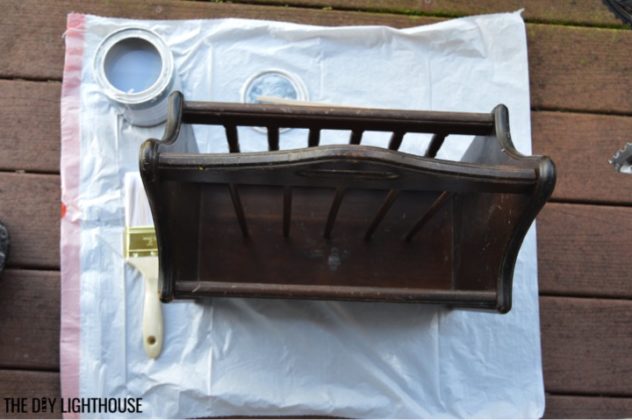 For this project I used Behr Marquee Paint & Primer Semi-Gloss in Cameo White base 3450 which I had on hand from a previous project. Behr paint is really easy to work with and available at Home Depot. (Home Depot is where I go for most of my painting supplies.) I also highly recommend using Americana Decor Chalky Finish Fini Calcaire Acabado Tipo Tiza. I love this paint for small projects (like painting a music holder) where you want a distressed look.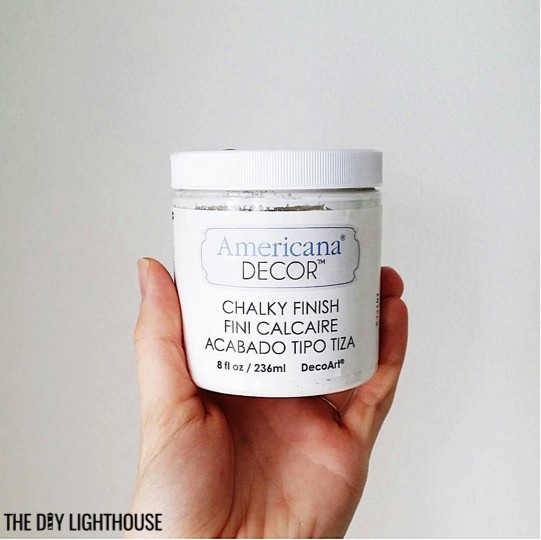 Step 4) Distress the painted magazine rack
Once your painted magazine rack is dry, take some sand paper and distress the edges of your piece. You want to especially be sure to distress in areas that would naturally get a lot of use and wear like the handle. Once you're done sanding then clean your DIY music holder to get rid of any dust.
Now you have a beautifully distressed old magazine rack for a new DIY music holder. I love the country rustic, farmhouse style charm this piece adds to my room, the white wash paint keeps things light and fresh, and the great storage solution for my music books and pages.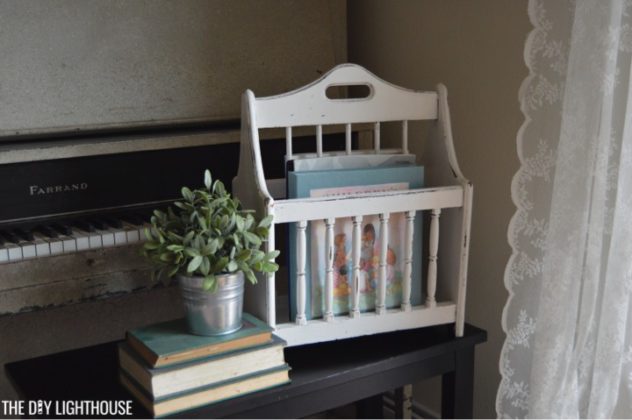 Tip: You can also use a vintage magazine rack as a farmhouse-style way to store baking sheets, books, mail, and other things around your house.