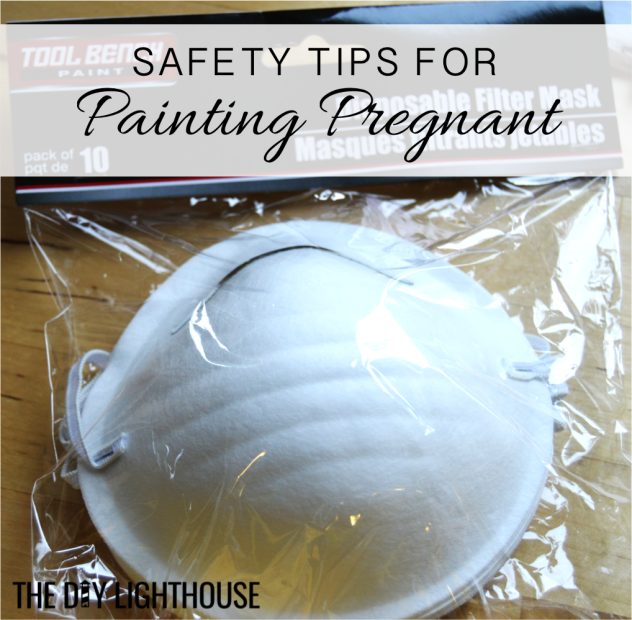 I'm pregnant. I've heard some people say not to paint while pregnant, but I want to get some projects done before baby comes and while I have some time on my hands. Also, I asked my doctor what she thought about me painting and she gave me the green light. Therefore, I went ahead and did a painting project where I distressed and antiqued a dresser (see post here).
Here are my six quick suggestions for painting when pregnant:
Don't Paint During the 1st Trimester
Painting is the riskiest for the baby's development during the first trimester; therefore wait to paint until you're in your 2nd or 3rd trimester.
Stay Away from Oil-Based Paints
Latex or acrylic paints can be fine and don't contain as many of the harmful ingredients, but try to stay away from oil-based paints.
Paint Outside or in Ventilated Area
Painting outside is best so that fresh air is plentiful. If you can't, find a well ventilated area in your home. Get some airflow by opening windows, setting up a fan, etc.
Cover Up
To reduce skin contact with the paint, buy some disposable gloves. I got some from Home Depot (HDX Disposable Nitrile Gloves Latex Free–10 Pack). They were cheap and I hardly noticed them when I got to work painting. Also, try to wear long pants and a long-sleeved shirt to cover your skin as much as possible.
Wear a Painting Filter Mask
Buy some disposable filter masks before you start painting. If you're painting outside they may not be totally necessary, but I wore one anyway to be safe. These can be found at a bunch of different stores–I got mine at a dollar store.
Talk to Your Doctor
Disclaimer: I am not a doctor! Ask your doctor before painting. I was unsure about starting my project because I didn't want to hurt my baby, but my doctor said it was fine for me. Talk to your doctor and see if it is okay for you and your baby.
Every mom-to-be is different and every pregnancy is different so do your research, but I found that by taking a few extra precautions I felt okay about painting while pregnant. Hopefully this gave you some good tips. If you have any others you'd like to share please comment below!
Looking for another painting tip? Click here to see how to get paint for free.