If you don't have a coat closet (or really if you're in need of any additional closet space) then this post is for you. Below we'll show you how to make your own DIY coat closet on a budget with this easy IKEA hack.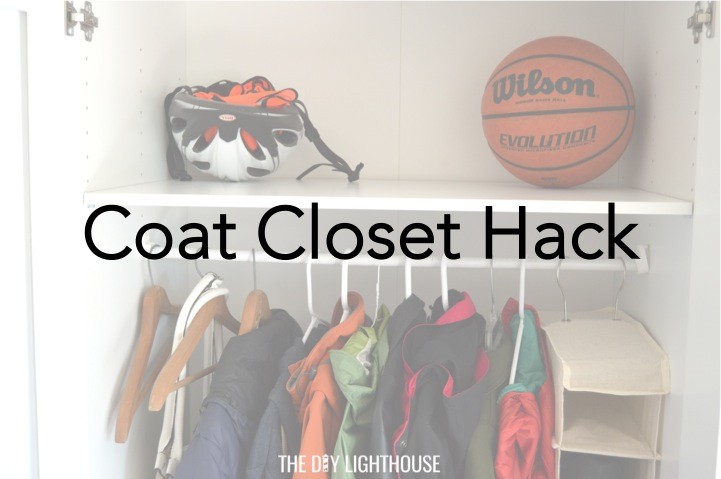 In my old apartment, a few weeks after moving in, I realized we had a serious problem on our hands… we did not have a coat closet! Is that even legal? This meant that coats, jackets, backpacks, shoes, and other random stuff was getting thrown on the floor just inside the front door. If you know me, you know I hate a messy home. (Don't believe me? Just ask my husband.) Clutter and untidiness really stresses me out.
I knew I had to do something before I went insane. But I couldn't mount a coat rack on the wall because it was a rental apartment, and I wasn't allowed to poke too many holes in the wall. And I didn't really want a coat rack stand because it would probably be an eyesore. So what's a girl like me gunna do?…
Then something glorious walked into my life: a $40 IKEA wardrobe off of craigslist. (A new one is available from IKEA here.) This Aneboda wardrobe was easy to lift, big enough to fit all of our stuff but not too big, and, best of all, cheap. So we repurposed it into a coat closet. And it worked great!
This wardrobe came with the top shelf and hanging rod. We utilized those and also added the shoe hanging shelves which were a must! (We ordered the shoe shelves off of Amazon. Click here for the link.)
Also, this particular IKEA model has tinted hard plastic doors that look great; you can tell there is stuff inside but can't really see all the coats, shoes, bags, etc. I really loved being able to close the doors on all the ugly stuff to get it out of site. This was really great when visitors came over.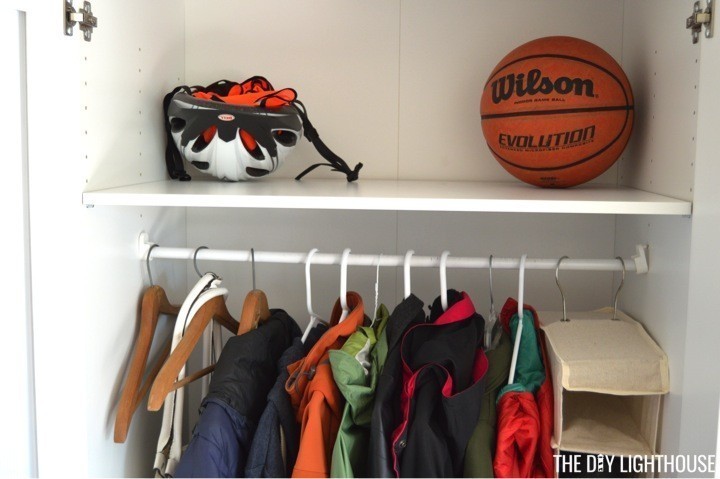 If I were needing to find a more permanent solution, I would have invested in a more sturdy and beautiful armoire or wardrobe, but the IKEA short term solution was perfect for us.
With this IKEA hack, you can make your own DIY coat closet that is budget friendly, great for renters, and keeps things neat 'n tidy. This could be just what your closet-less home needs!
Pin the picture below to your Pinterest board so you'll be able to reference this DIY IKEA hack later… it may totally save the day!