If an apple a day keeps the doctor away, then what does an onion do? Keeps everyone away! Aaaand that is why we're sticking to apples today, folks. The small fact that apples and Fall are perfect for each other also might have something to do with it. Apples are just in abundance right about now. And whether you've gathered your apples at the orchard or picked them up from the store, you'll love these three easy, quick, and delicious apple snack recipes.
Apple Nachos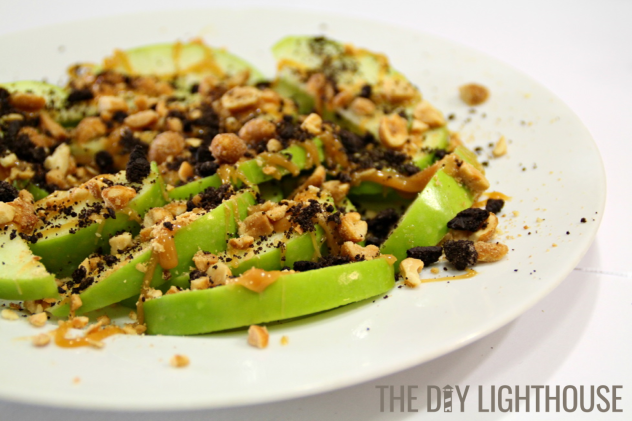 My grandpa "Pops" cooks the best Mexican food ever. And with 28 of us cousins constantly going over to their place, Mexican food is a go-to way of creating mass quantities of food for mass quantities of people. Perhaps the acute nostalgia of Pops' food is why I love the sound of anything, including apples, "nachofied."
Unlike traditional nachos, apple nachos have no ingredient normally associated with Mexican food. Like traditional nachos, apple nachos look great and taste amazing. All you need are four simple ingredients: green apples (to add a nice bit of crunchy tartness), caramel, Oreos, and sugared peanuts (optional).Thinly slice the green apples and arrange them on a plate or serving tray. Then, drizzle desired amount of warm caramel across the top of the sliced apples. (Trust me, don't go easy on the caramel). After crushing the Oreos and nuts, sprinkle them happily and plentifully across the top. The best thing about this recipe: it can easily be adapted to whatever your taste buds want and/or whatever is already in your pantry. Let us know what your favorite apple nacho toppings are by commenting below!
Shredded Apple Carrot Salad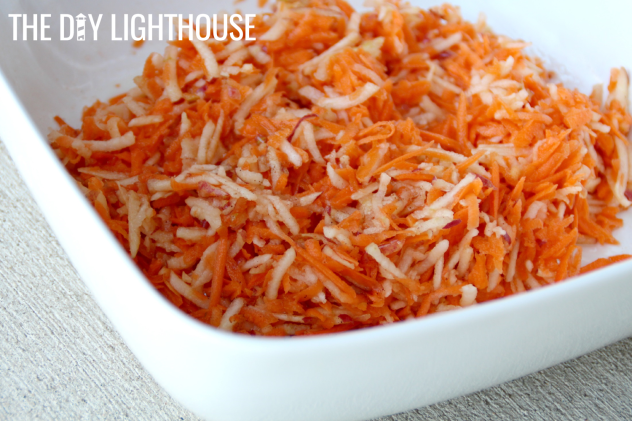 This colorful dish is not only healthy and delicious, it's super easy to make with no cooking required. And chances are you already have all the ingredients in your fridge and pantry. The five simple ingredients: apples, carrots, lemon juice, agave (can substitute with another sweetener like honey or syrup), and cinnamon.
I used my Cuisinart to shred the apple and carrots. Any shredding tool you have will work, even a cheese grater. Right after shredding, be sure to mix in enough lemon juice to coat the apples. The lemon juice will help prevent oxidation and keep the apples from quickly turn brown. Lemon juice you say? Hey, even if you don't typically like sour flavors, you have nothing to worry about. We will combat the sourness with agave. Pour in desired amount of sweetener and mix well. Then, sprinkle the salad lightly with cinnamon (or pumpkin pie spice) and mix one last time.
This shredded apple carrot salad is the perfect combination of sweet and sour with a whole lot of fresh. And it can easily be made to accommodate any sized group. Bon apple-tite!
Caramel Apples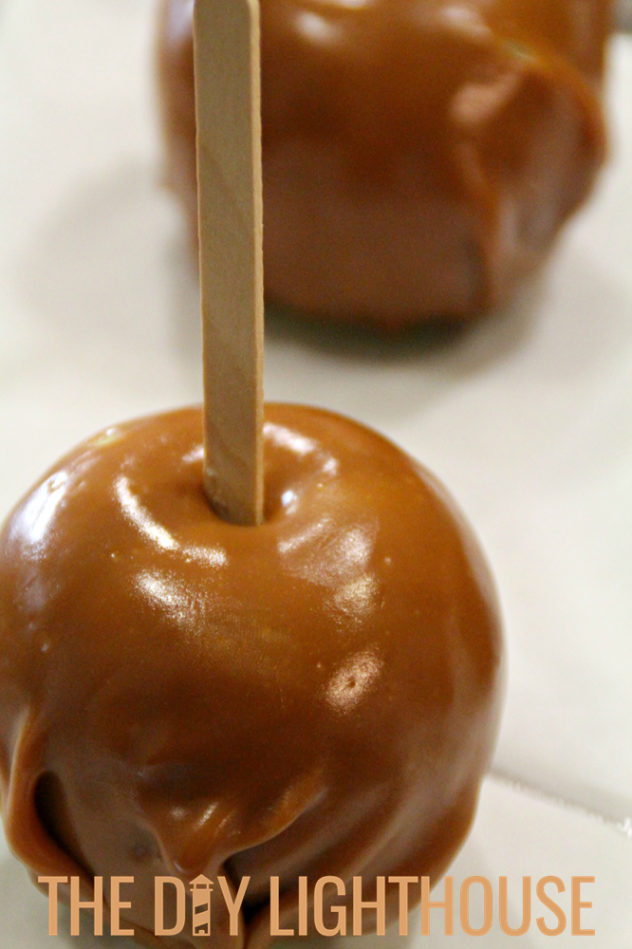 Caramel apples are a Fall classic. Right? And let's get real. Making caramel apples is kind of impressive. It's get even better (or should I say waaay easier?) with a caramel apple kit. Stick provided, caramel provided, and parchment paper provided. Just add apples! In under 10 minutes, you'll have one of the best apple snack recipes for Fall.
With the kit I bought, all I had to do was peel the parchment away from the caramel, lay the parchment on a cooking sheet, fold the caramel over my green apples, place them on the parchment, push the stick into the top, and let them bake at 200 degrees for 5 minutes. Because I was giving them away to some friends, I let the caramel apples cool for about 15 mins and then wrapped them in saran wrap and fastened it with an old produce bag twisty.
Picking the type of apple: While any apple will work when making caramel apples, I would recommend using green apples. The sweetness of the caramel is a little too much if paired with a sweeter apple. Using a green apple provides a perfect balance of tart and sweet.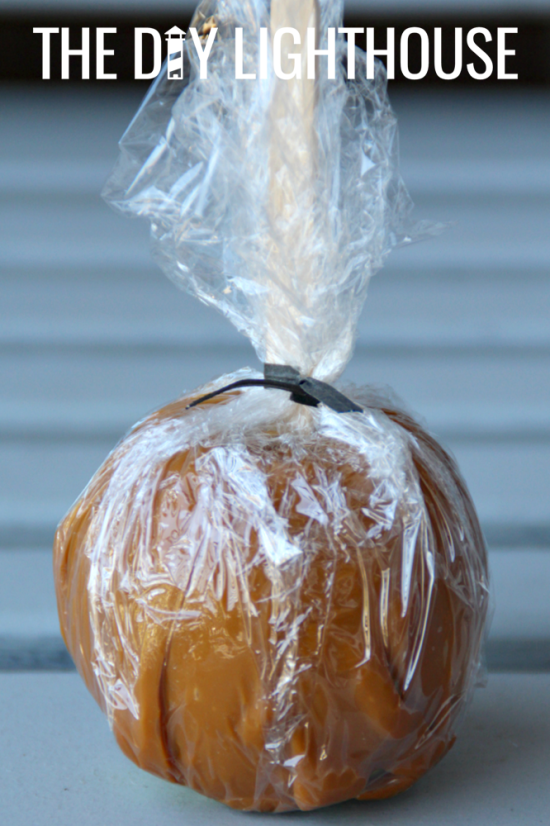 If you don't already have some apples at home, be sure to add them to your grocery list. These apple snack recipes are the perfect afternoon or evening crunchy treat! Be sure to comment below if you have any other favorite, go-to apple snack recipes. And check out some of our other Fall posts: