Churro cupcakes are a must for celebrating Cinco de Mayo (or any day really). And they are super easy! You can make them with just a box cake mix, store bought frosting, and a few other simple ingredients. And the added bonus… these churro cupcakes are a great way to get the churro flavors without needing to deep fry and use any messy, hot oil.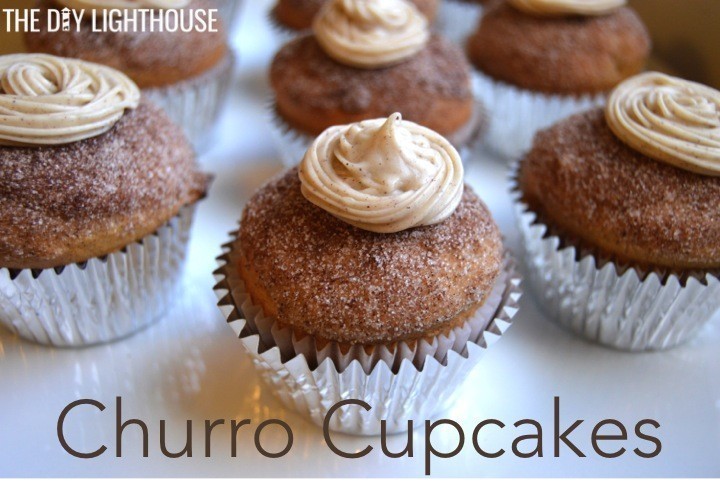 To make these churro cupcakes, follow the ingredients and directions below.
Churro Cupcakes: Ingredients
Cupcakes
1 cinnamon cake box mix + ingredients listed on the box
Cinnamon Sugar Coating
1/2 stick of butter
1/3 cup sugar
3 teaspoons of ground cinnamon
Frosting
1 tub vanilla (or cream cheese) frosting
1 teaspoon of ground cinnamon
1/2 cup powdered sugar (optional)
Churro Cupcakes: Directions
Cupcakes
Make cake mix according to the directions on the box. Let the cupcakes cool completely.
Cinnamon Sugar Coating
Coat your cupcake tops with the cinnamon sugar mix by first melting the butter in a small bowl in the microwave. In another small bowl, mix together the sugar and cinnamon. Dip a cupcake face down into the butter, and then roll it in the cinnamon sugar mixture. This should coat your cupcake top nicely. Coat all of your cupcakes like this.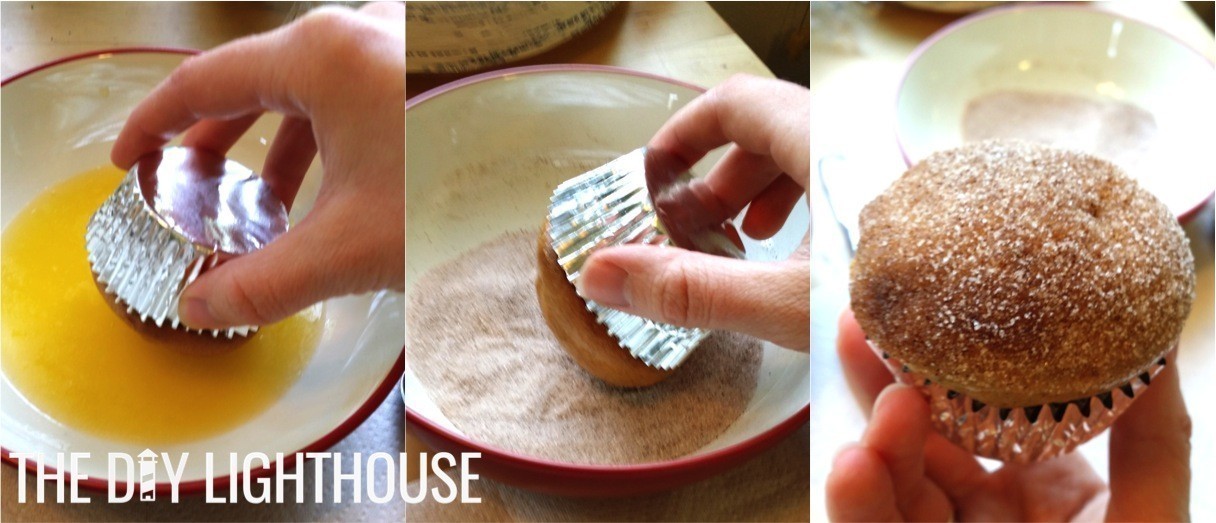 Frosting
To make the frosting, mix a teaspoon of cinnamon into the vanilla (or cream cheese) frosting. If you want a thicker frosting mix in the powdered sugar too until you get your desired consistency. Using a piping bag + tip, put a big swirl of your frosting on top of each cupcake.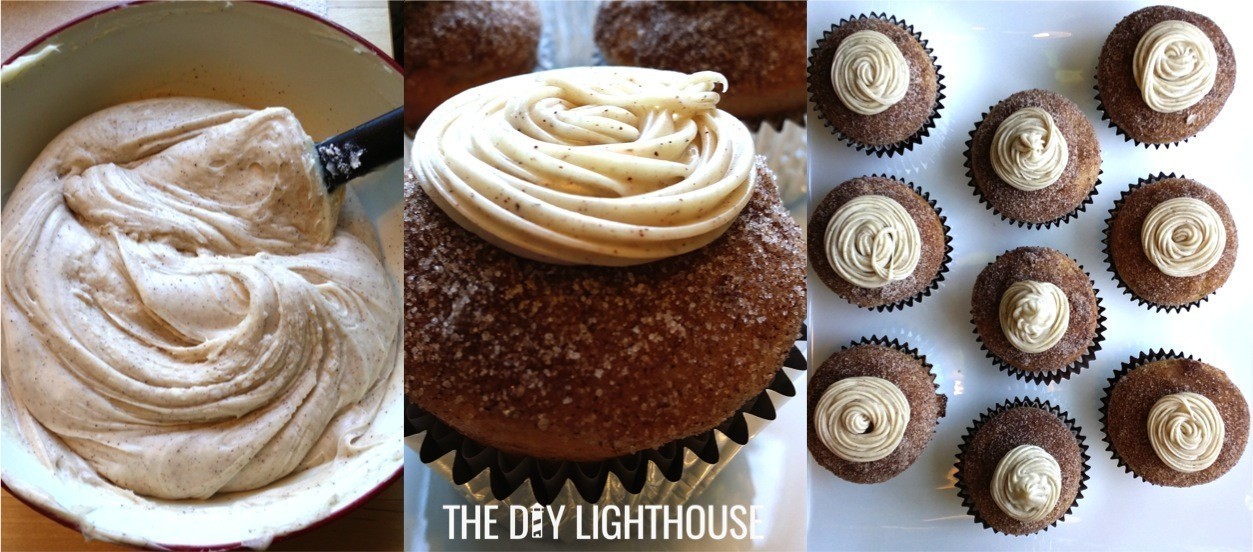 Enjoy!
*This post contains affiliate links which means we may be compensated for purchases made. #cincodemayo #ad
These churro cupcakes make the perfect dessert for a Cinco de Mayo menu and party! Click here for other Cinco de Mayo food and decoration ideas. Or for a recipe for pink lemonade virgin margaritas click here. Below is an image of this churro cupcake recipe so you can share it with yourself, family, or friends!