After the Thanksgiving festivities are over, how long do you wait before diving into the Christmas season? Do you put up your Christmas tree the day after Halloween or do you wait until December 15th? I have been in both camps (no judgment here!) but this year I am trying to go about my holiday preparations more intentionally. There is so much to celebrate throughout the holiday season and without a plan (or at least a Christmas preparation timeline to reference) I know that I would not be able to enjoy it to the fullest.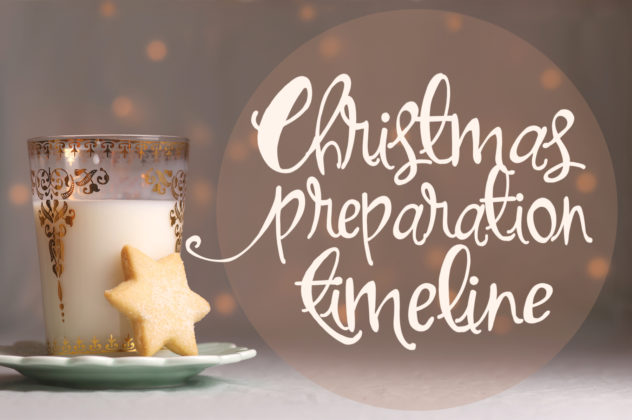 Making the Holiday Merry & Bright:

Christmas Preparation Timeline
Each year, when I do decide to dive into Christmas prep the questions pop up: Where do I begin? Is it too late to take Christmas photos? Should I try to incorporate new traditions this year? I've put together a must-read Christmas preparation timeline below (and a printable checklist) of my to-do's for this Christmas season. This Christmas preparation timeline incorporates fun holiday activities with seasonal must do's and who knows, maybe even new family traditions!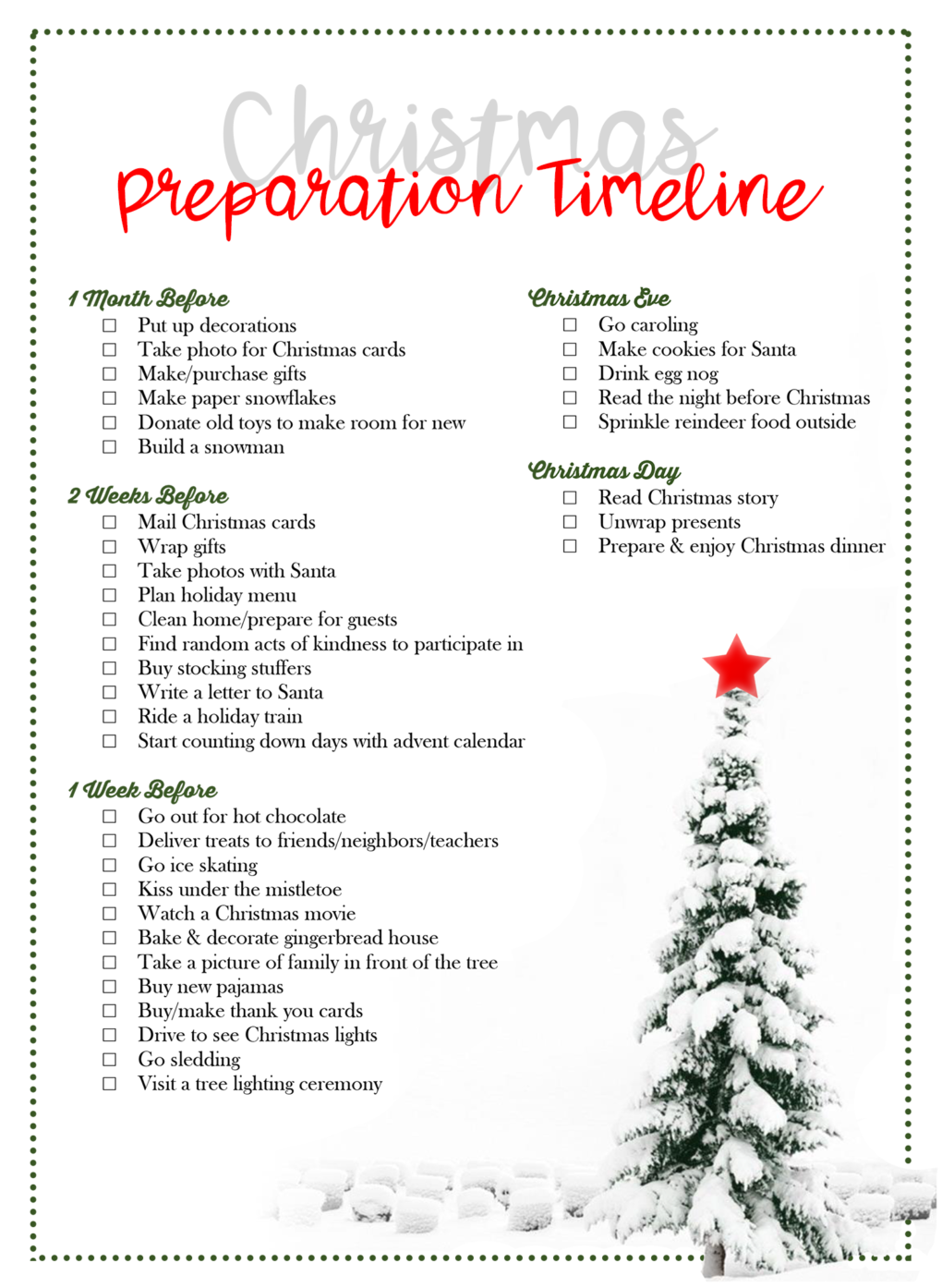 Click HERE to Download the Christmas Preparation Timeline
We hope you find the Christmas preparation timeline helpful as you prepare for and enjoy the holidays. Please comment below to let us know what your favorite Christmas tradition is and/or how you best prepare to celebrate the season. Is there anything you do differently? It'd be great to hear from you!
Have a merry & bright Christmas!

Hi there! I'm Laurel Smith, a former financial analyst turned stay-at-home mom who traded days of programming spreadsheets for walks to the park, picking up crumbs, and chasing a busy toddler. After graduating from Brigham Young University, my husband and I moved to Canton, MI (a suburb of Detroit) and were surprised by how quickly we fell in love with this part of the country! (If you have never been to a cider mill, you need to come visit and see what you are missing!) I love making lists, traveling, and spending time with my little family–they make it all worth it!

Other posts you might like: