You've probably heard of using whoppers or milk duds for reindeer poop, but it certainly doesn't have to stop there. If you are throwing a Christmas party, wondering what to give to the neighbors, or needing a cute treat for the kids, these Christmas Poop Treats are a fun go-to.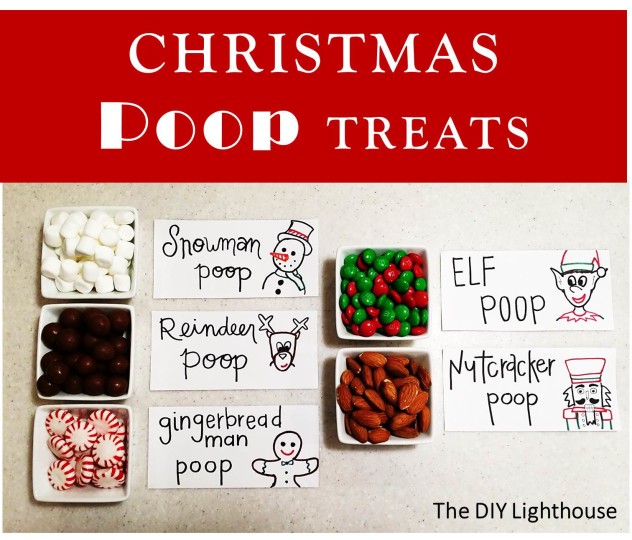 Christmas Poop Treats
Snowman poop:

Mini marshmallows
Reindeer poop:

Whoppers or milk duds
Gingerbread man poop:

Peppermints or gumdrops
Elf poop:

Red and green M&M's
Nutcracker poop:

Almonds or other nuts

Be sure to make labels! You can print off the titles and pictures of the different Christmas characters, or you can draw them like I did in the picture above.

This is a lighthearted treat so just have fun with it! Comment below if you can think of other fun Christmas Poop Treat ideas.