Tired of eating the same three meals over and over for dinner? Then you're going to want a pizza this! Not only is this savory, flavor-packed Chicken Pesto Naan Pizza recipe a welcome breath of fresh air, it only uses five simple ingredients and only takes nine minutes to cook! Basically, our Chicken Pesto Naan Pizza is a rockstar recipe, bar naan, for even the busiest and most inexperienced of home cooks.
(This page contains affiliate links that we may be compensated for. Your clicks and purchases help support The DIY Lighthouse at no extra charge to you. We only put links to products we love and would recommend anyway.)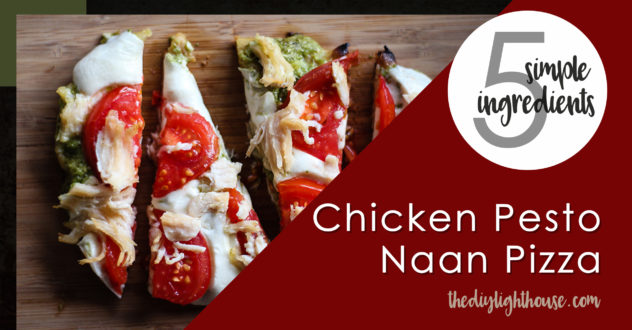 Chicken Pesto Naan Pizza Recipe
Here is my family's (and your family's!) new go-to Chicken Pesto Naan Pizza Recipe.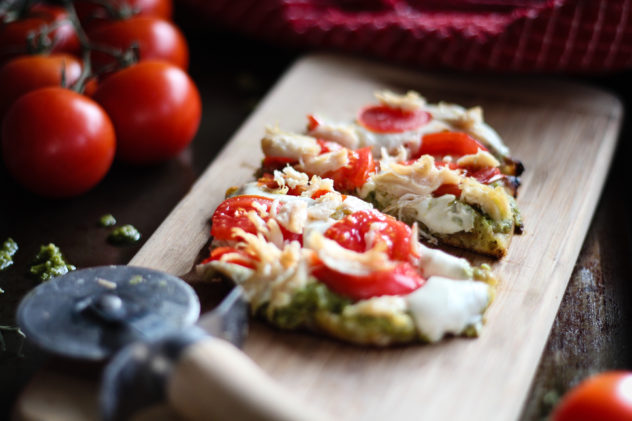 Chicken Pesto Naan Pizza: Ingredients
This Chicken Pesto Naan Pizza recipe requires only five, simple ingredients:
1 piece of tandoor-baked mini naan
1 1/2 Tb of basil pesto
3 slices of fresh mozzarella
1 medium tomato
1 can of chicken breast
*Note: This recipe makes one personal-sized pizza. Feel free to adapt the recipe to feed a bigger appetite or more mouths.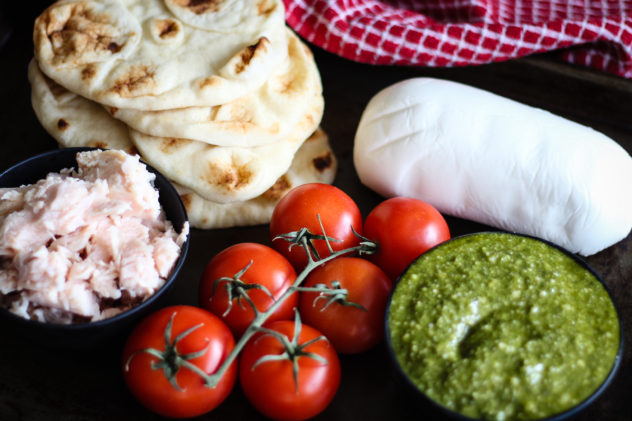 Chicken Pesto Naan Pizza: Directions
To make this savory, flavor-packed Chicken Pesto Naan Pizza recipe, follow these quick and easy directions:
1. Preheat the oven to 400 degrees.
2. Place naan on an ungreased baking sheet.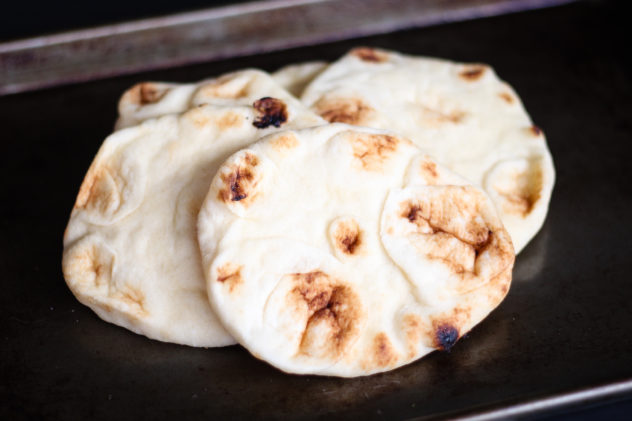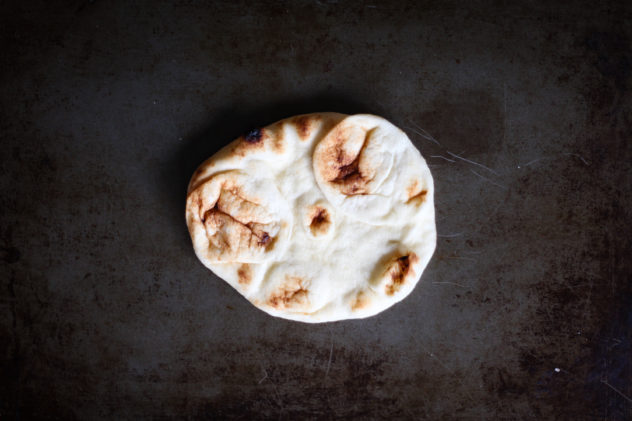 3. Spread pesto evenly across naan.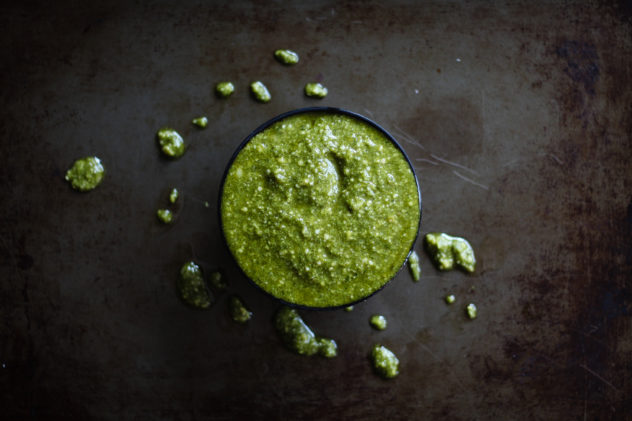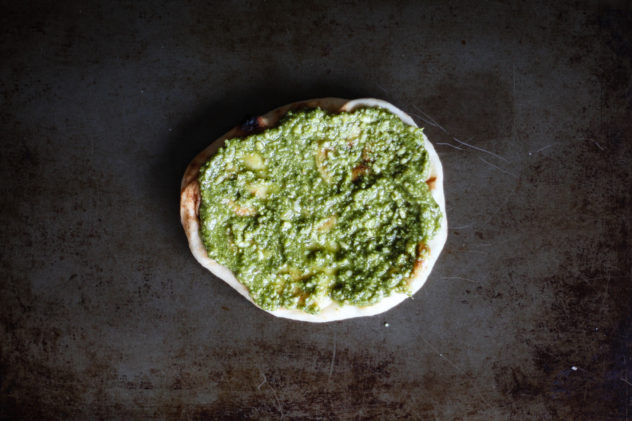 4. Top with thin slices of fresh mozzarella cheese. If you're needing a good kitchen knife, check out this #1 selling knife set and stand!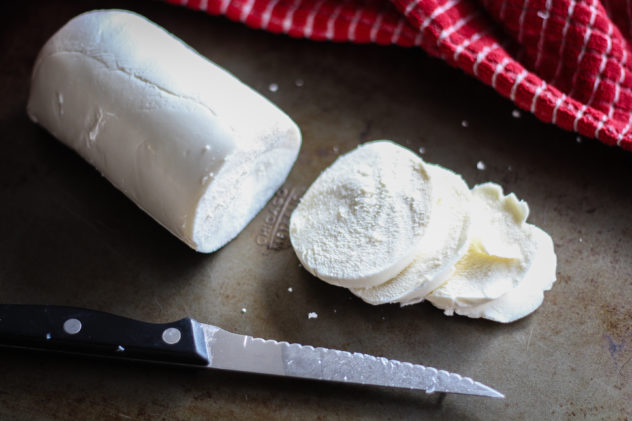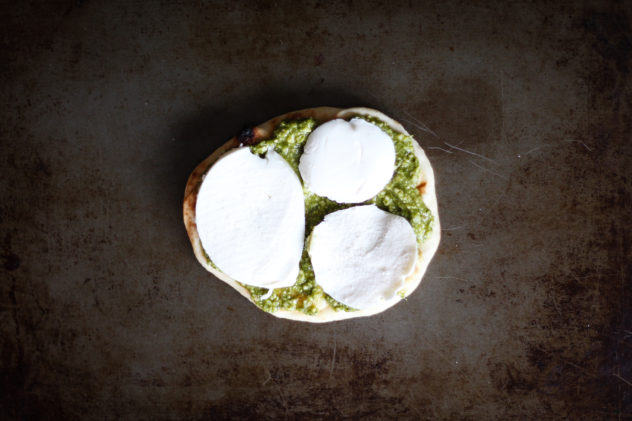 5. Thinly slice a tomato and evenly distribute across the top of the pizza.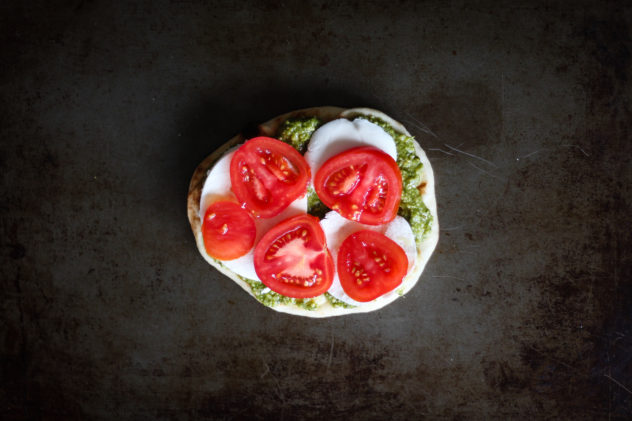 6. Shred chicken and sprinkle desired amount across the pizza.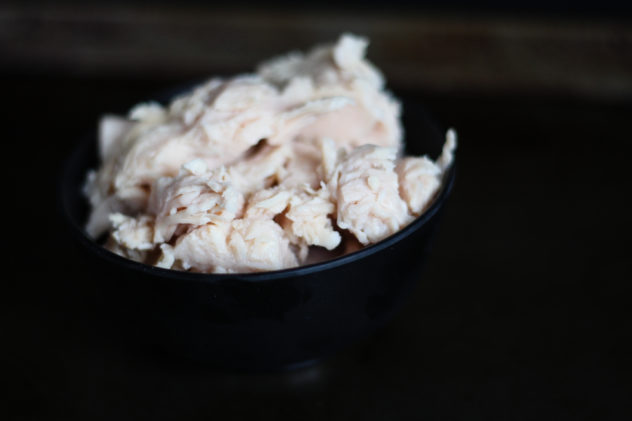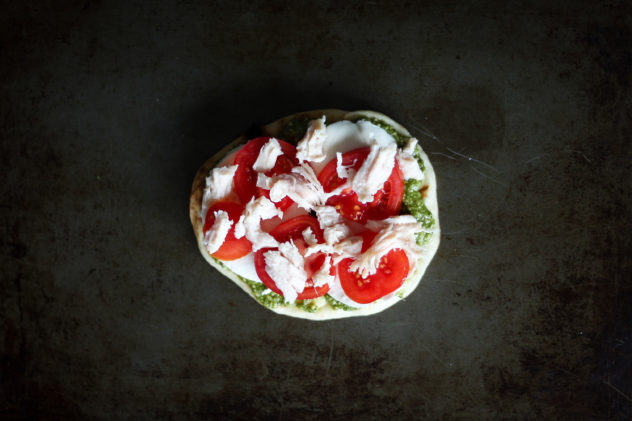 7. Cook in preheated oven for 9 minutes or until cheese is melted. Remove from oven and cut into slices with a pizza cutter. (Tip: If you don't have a pizza cutter, scissors will do the trick!) Here are some top-rated pizza cutters. And if you're looking for a personalized touch, we have engraved round cutting boards in our shop! Click here to see the different wood types and engraving styles.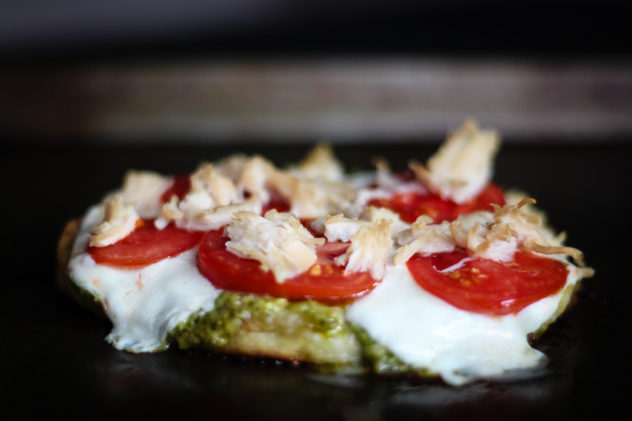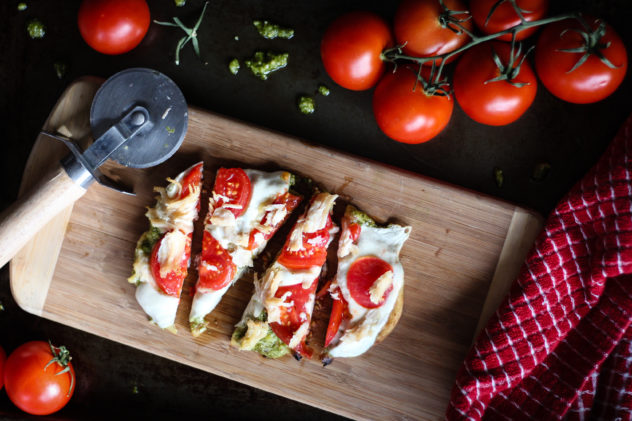 8. Serve warm and savor every. single. bite.
Serves: 1 (or serves 1/4 of a human if you eat like my husband.)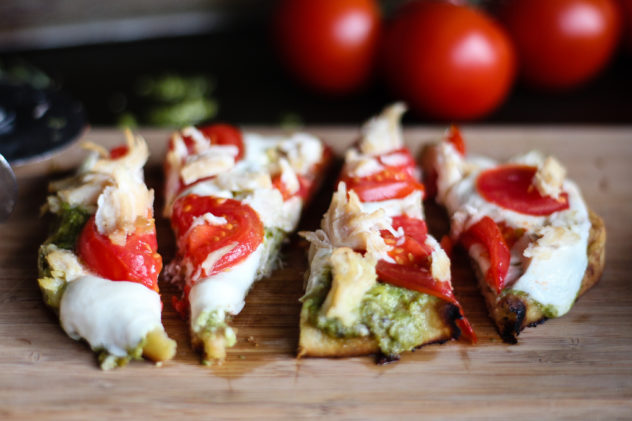 If you're feeling the need for an extra punch of flavor, try packing on these other delicious ingredients:
artichoke hearts
sundried tomatoes
black olives
red onion
shredded spinach
pine nuts
avocado
Scrummy, yes?!
Sooo. At what point were you hooked? Let us know what you thought of this mouth-watering Chicken Pesto Naan Pizza recipe by commenting below! And be sure to share this recipe with your friends.
Pin it!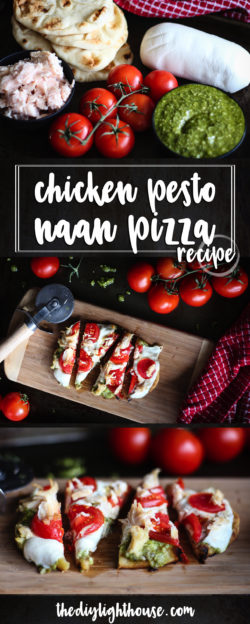 Other posts you might like: