This shop has been compensated by Collective Bias, Inc. and its advertiser. All opinions are mine alone. #ReimagineYourCereal #CollectiveBias
Did someone say, "In a hurry?" Um, yes, that would be my family. It's our own fault, but I wouldn't have it any other way. I like our action-packed days, but I also like eating good food. My husband is a big cereal fan, so anytime I can incorporate cereal into a simple recipe it's a double win. Today I'm sharing 3 recipes that'll be a fun change from your regular cereal breakfast routine. These cereal yogurt parfait recipes are delicious AND realistic for busy on-the-go lifestyles.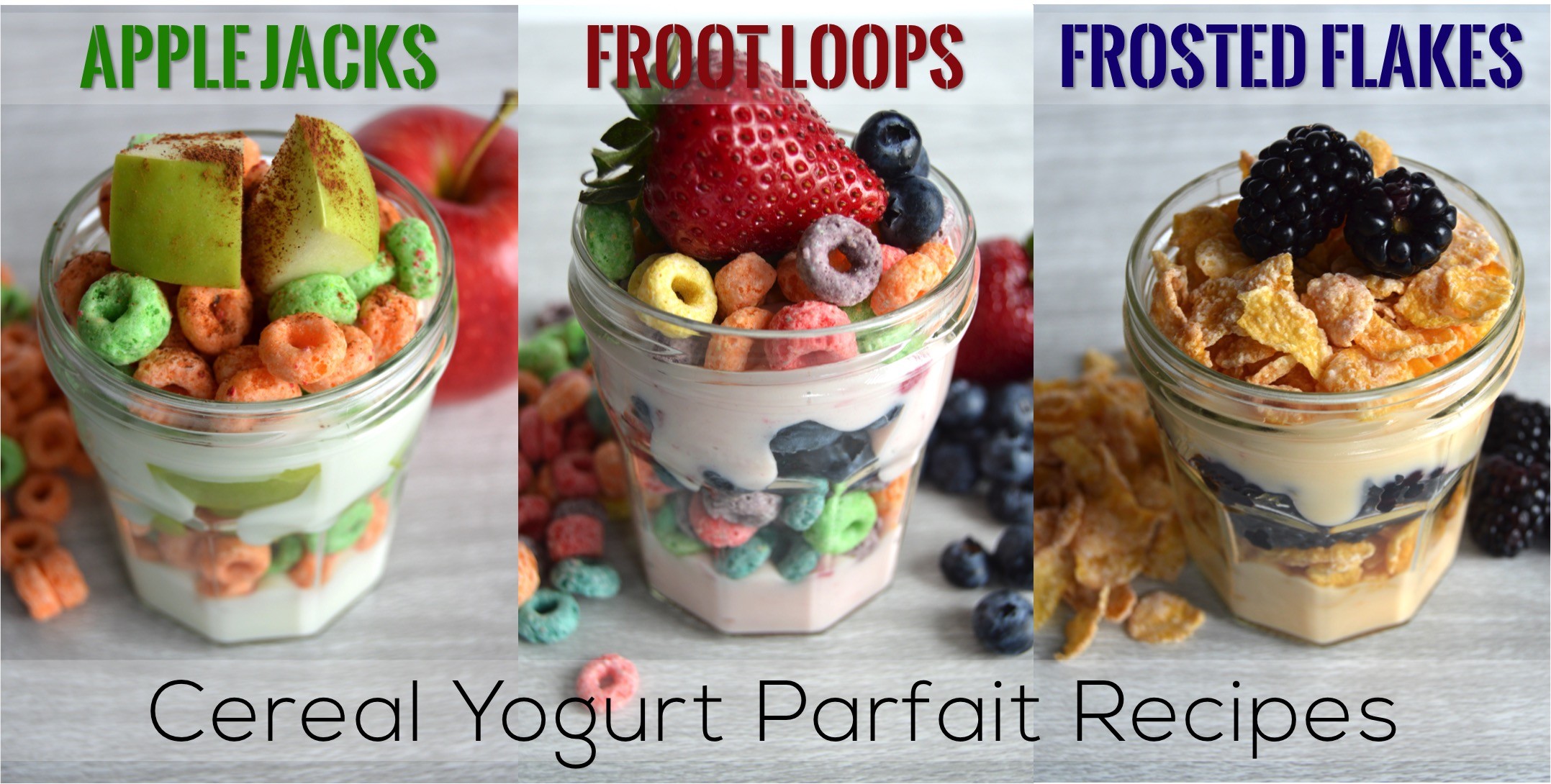 3 Cereal Yogurt Parfait Ideas
#1- Apple Jacks Parfait: vanilla yogurt, diced apple, Apple Jacks 17 oz, and a sprinkle of cinnamon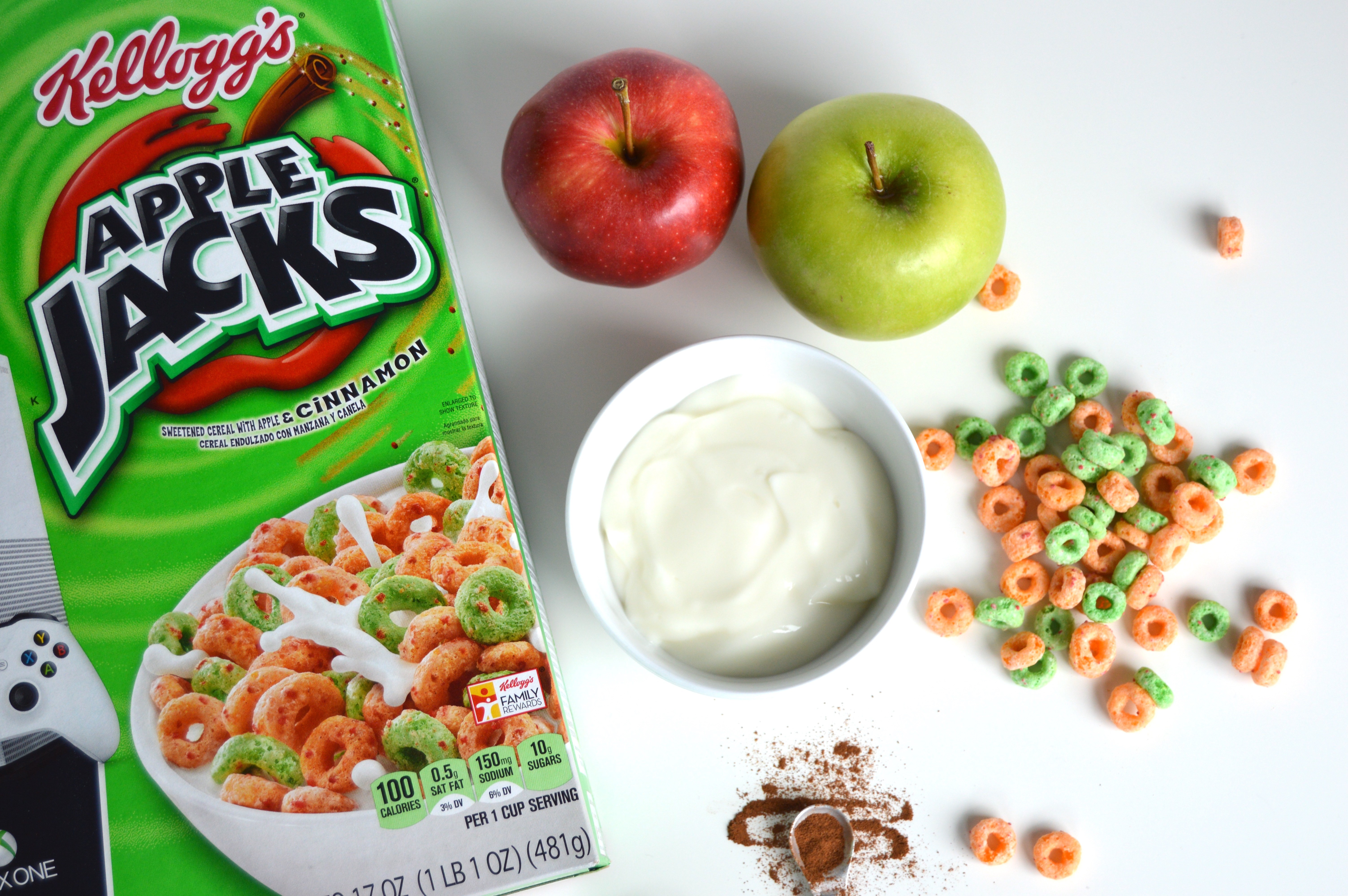 #2- Froot Loops Parfait: strawberry yogurt, Froot Loops 17 oz, and blueberries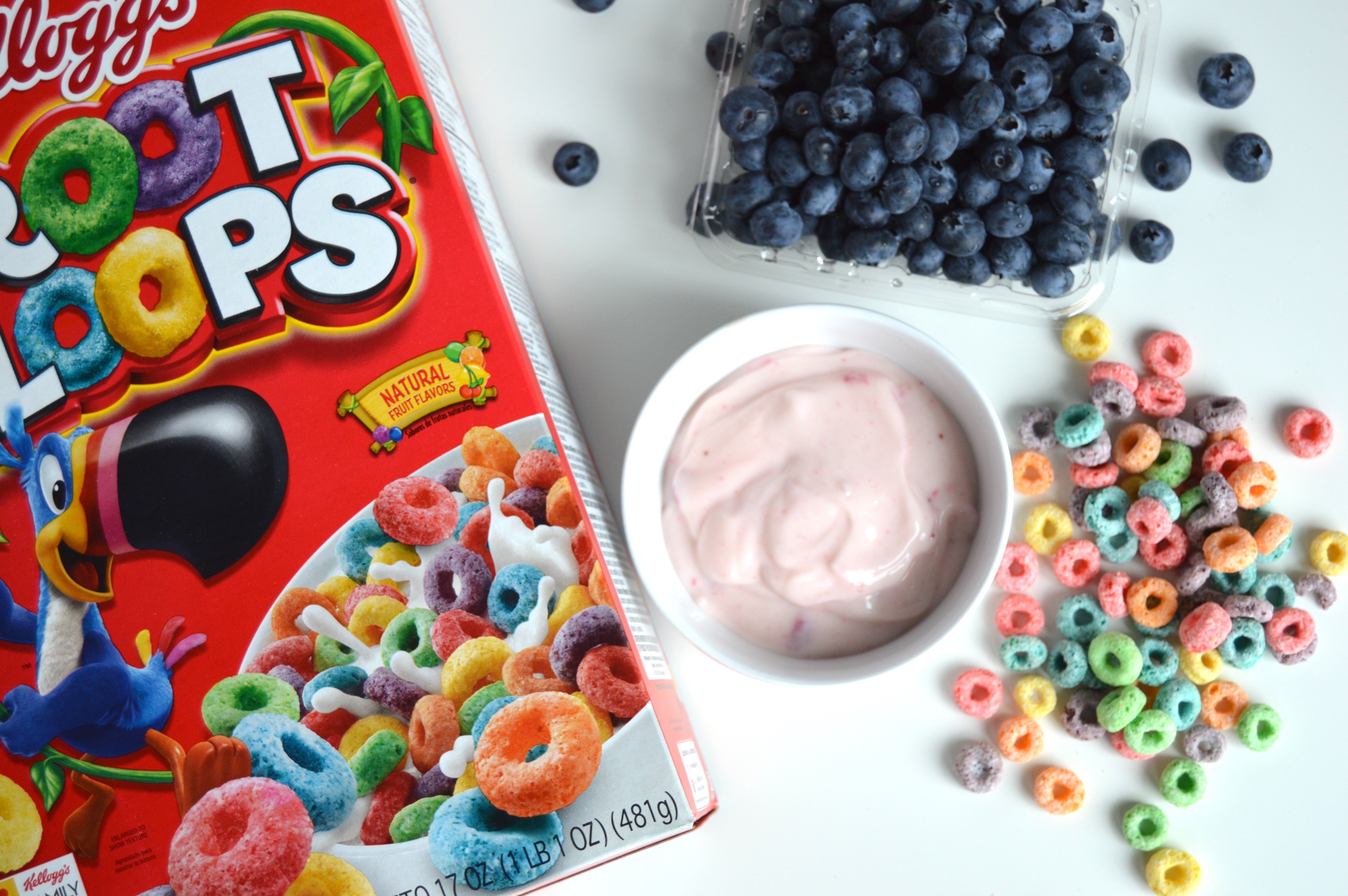 #3- Frosted Flakes Parfait: peach yogurt, Frosted Flakes 19 oz, and blackberries (Tony the Tiger colors)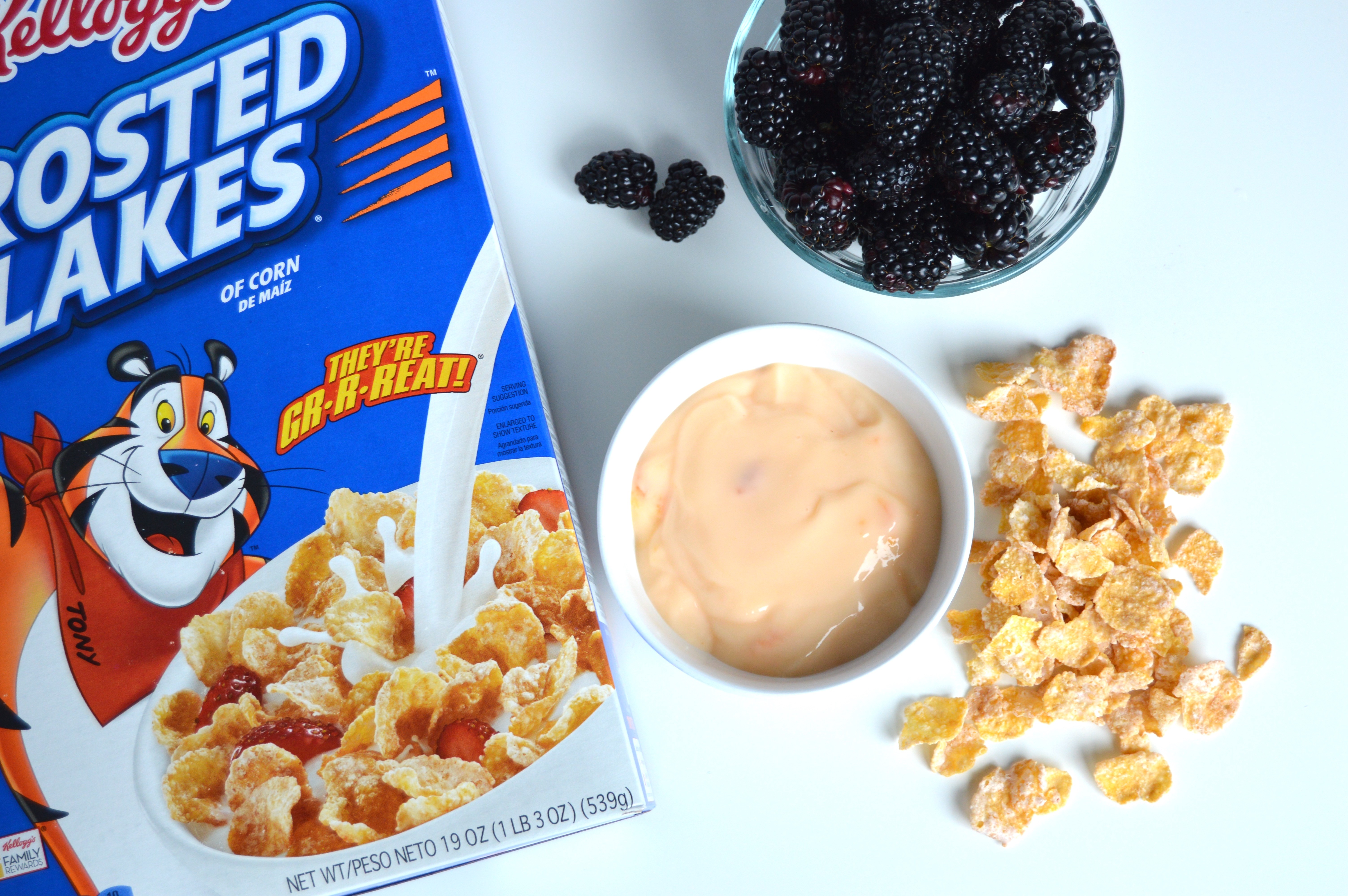 Cereal Yogurt Parfait Tutorial
Step 1) Get the Ingredients
I headed to the nearest Target to get my ingredients because they are having an awesome sale on select Kellogg large sized cereal right now. We're talkin' $2.99 for cereals available in-store and online (at Target.com).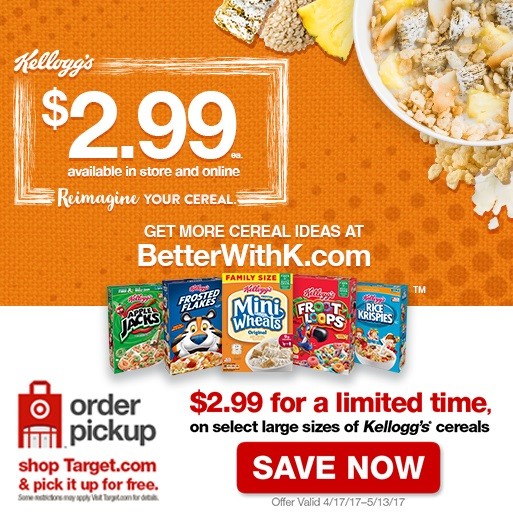 If you're going in-store, you can find your Apple Jacks, Froot Loops, and Frosted Flakes down the cereal isle (C4 at my Target) in the Kids' Favorites section.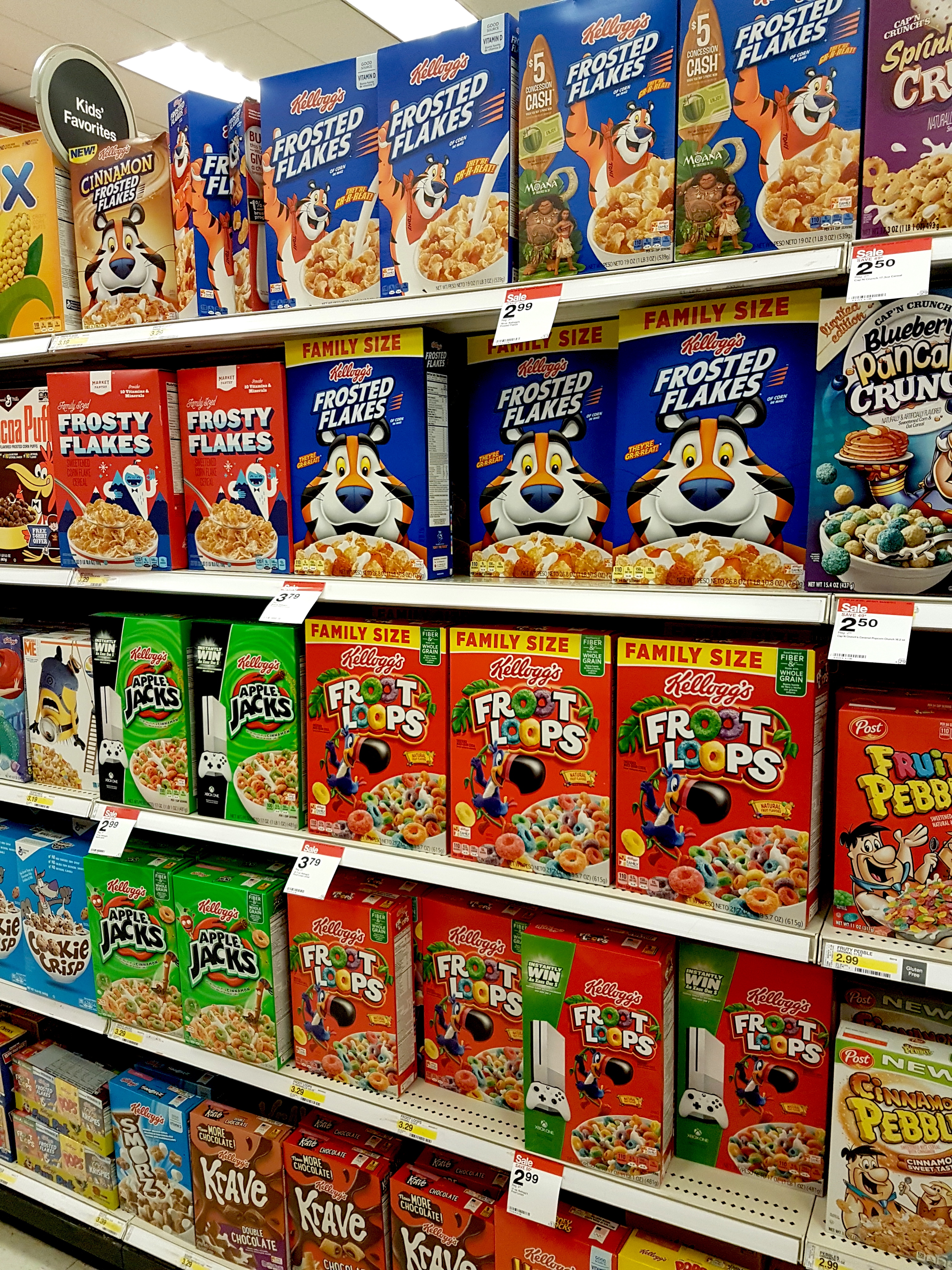 While you're at Target, be sure to grab the other parfait ingredients too.
Step 2) Add a layer of yogurt
At the bottom of your bowl or cup, add a layer of yogurt. (The amount of yogurt and other ingredients you add depends on the size of your dish and your appetite.) For the Apple Jacks cereal yogurt parfait add vanilla yogurt, for the Froot Loops cereal yogurt parfait add strawberry yogurt, and for the Frosted Flakes yogurt parfait add peach yogurt.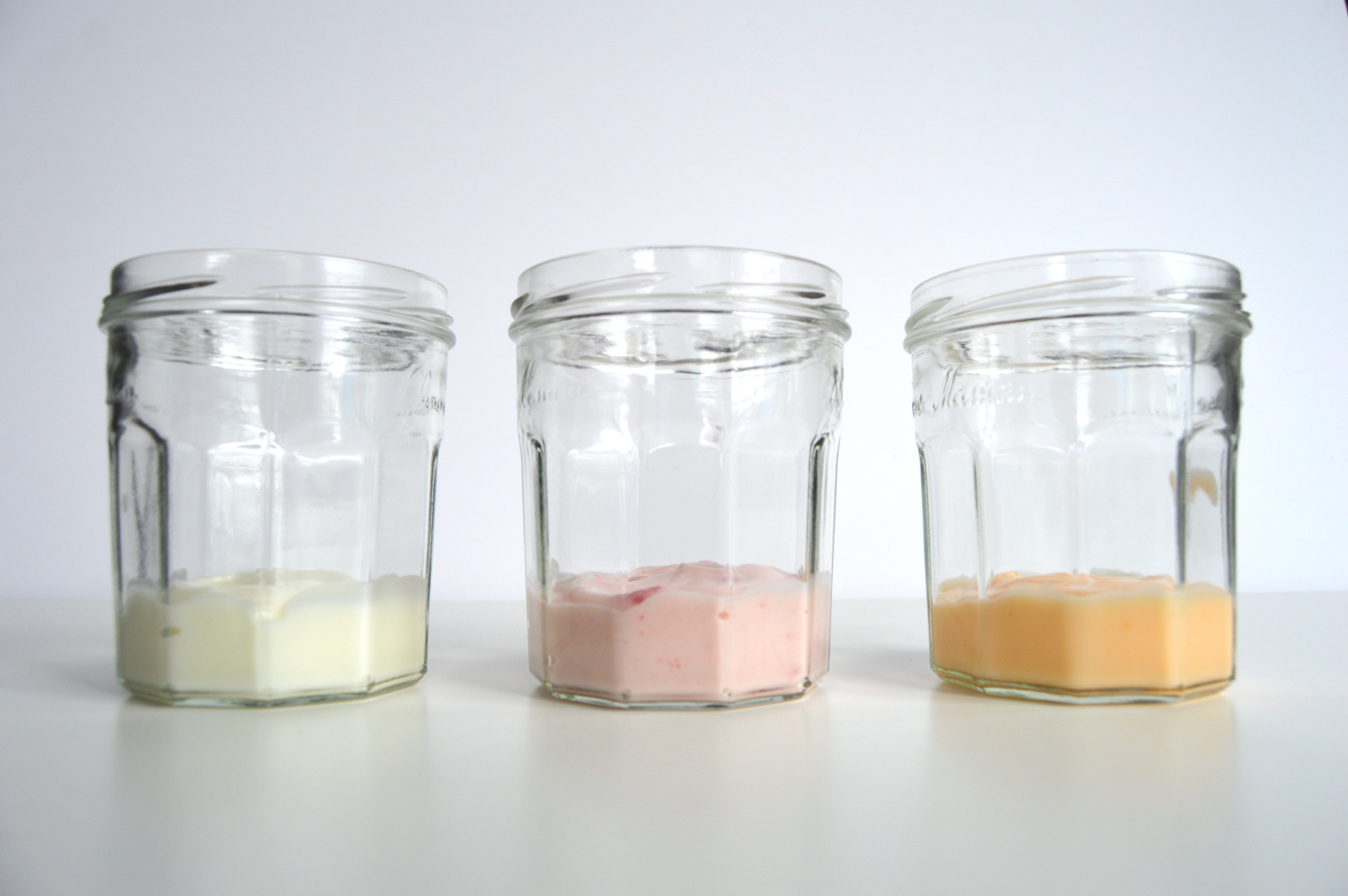 Step 3) Add a layer of cereal
These cereals will add a nice crunch and great taste to your parfaits. Put Apple Jacks on top of the vanilla yogurt, Froot Loops on top of the strawberry yogurt, and Frosted Flakes on top of the peach yogurt. I used about 1 and 1/2 handfuls of cereal in this layer for each parfait.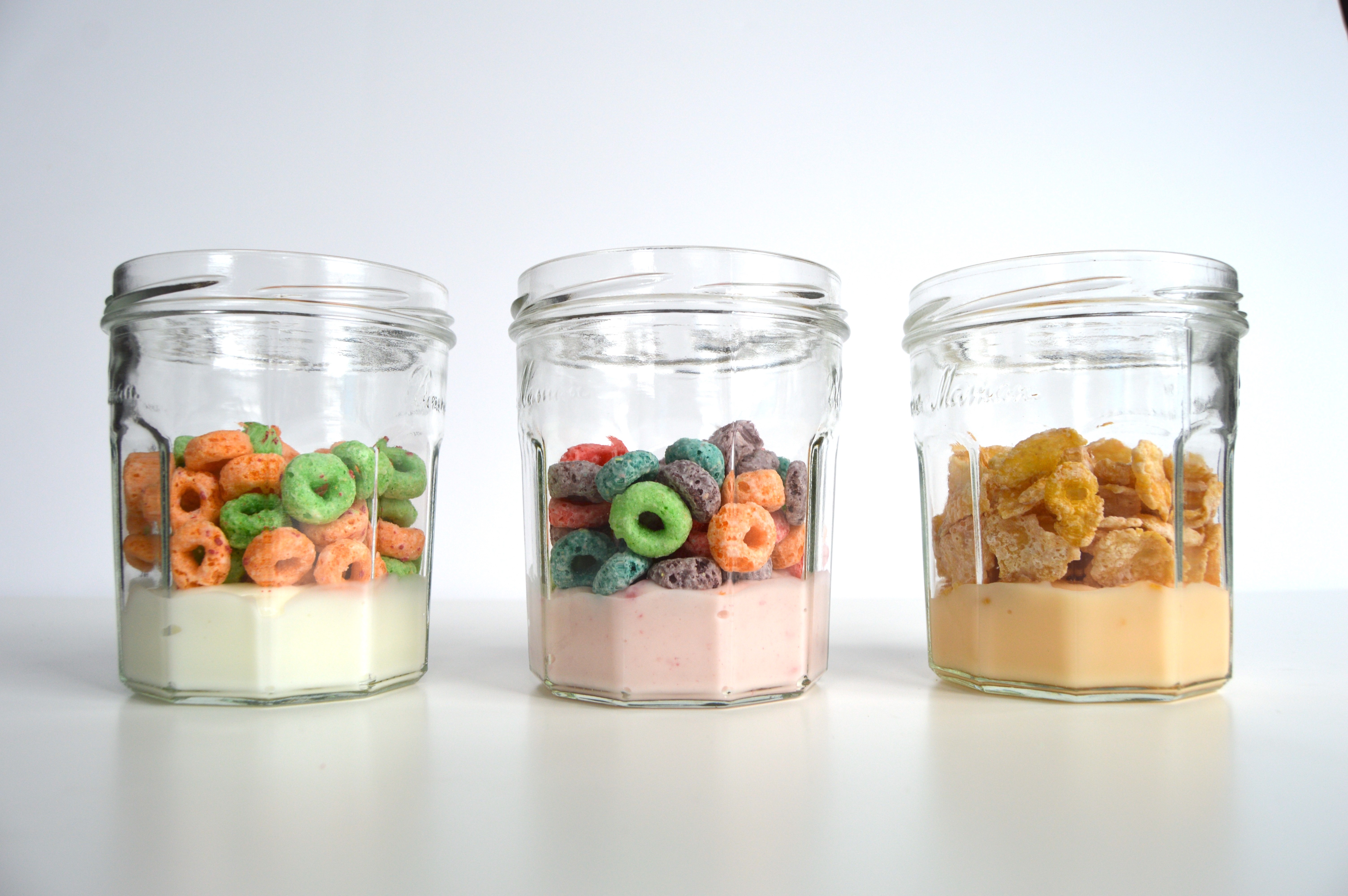 Step 4) Add a layer of fruit
To add a fresh and juicy factor, layer some fruit on your parfaits. Put diced apples on your Apple Jacks parfait, blueberries on your Froot Loops parfait, and blackberries on your Frosted Flakes parfait.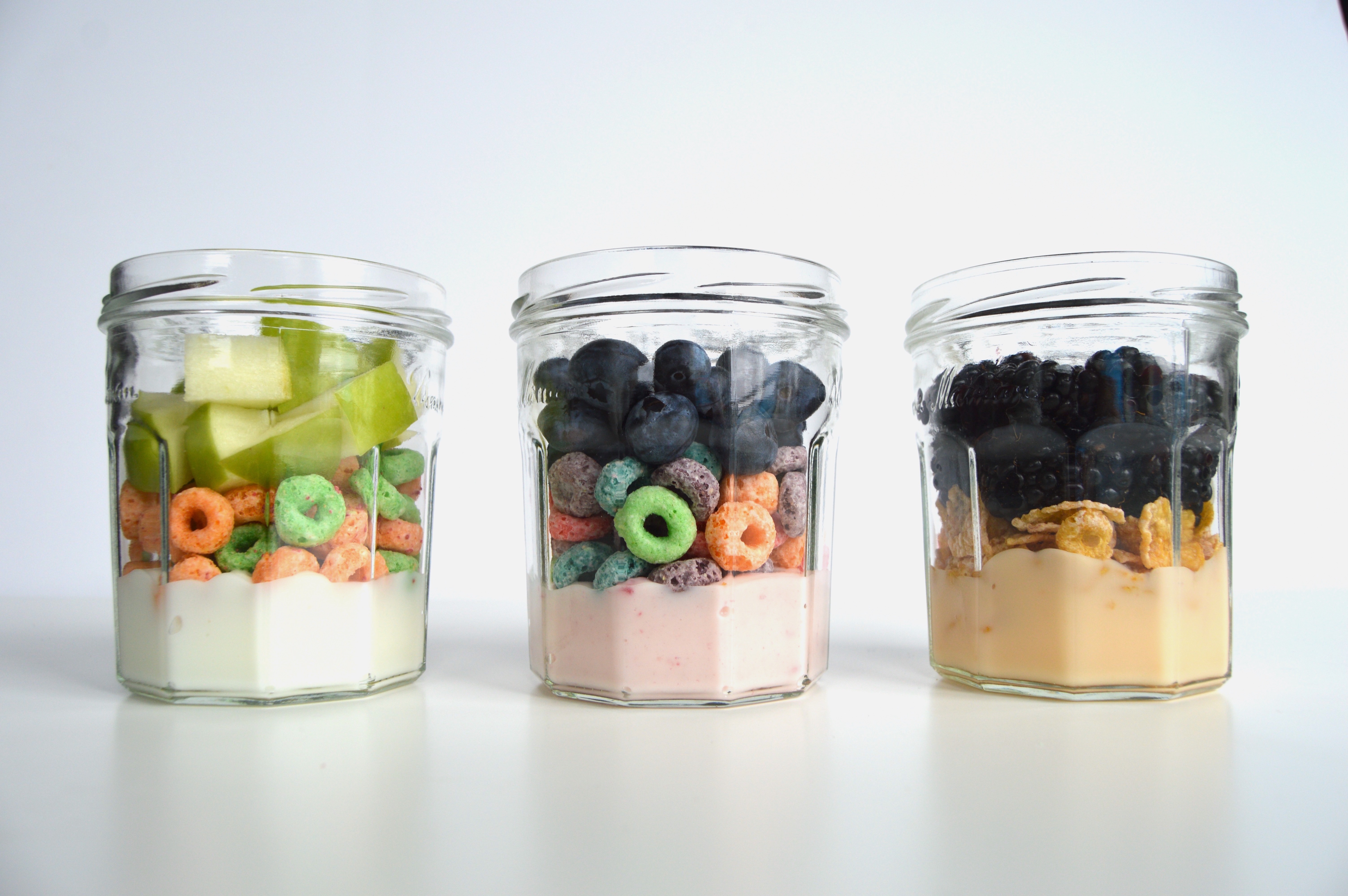 Step 5) Repeat layers
If you've got room in your bowl or cup, repeat the yogurt, cereal, and fruit layers. In addition to the extra layers, I added a sprinkle of cinnamon on my Apple Jacks cereal yogurt parfait and a strawberry on my Froot Loops cereal yogurt parfait (to go with the strawberry yogurt).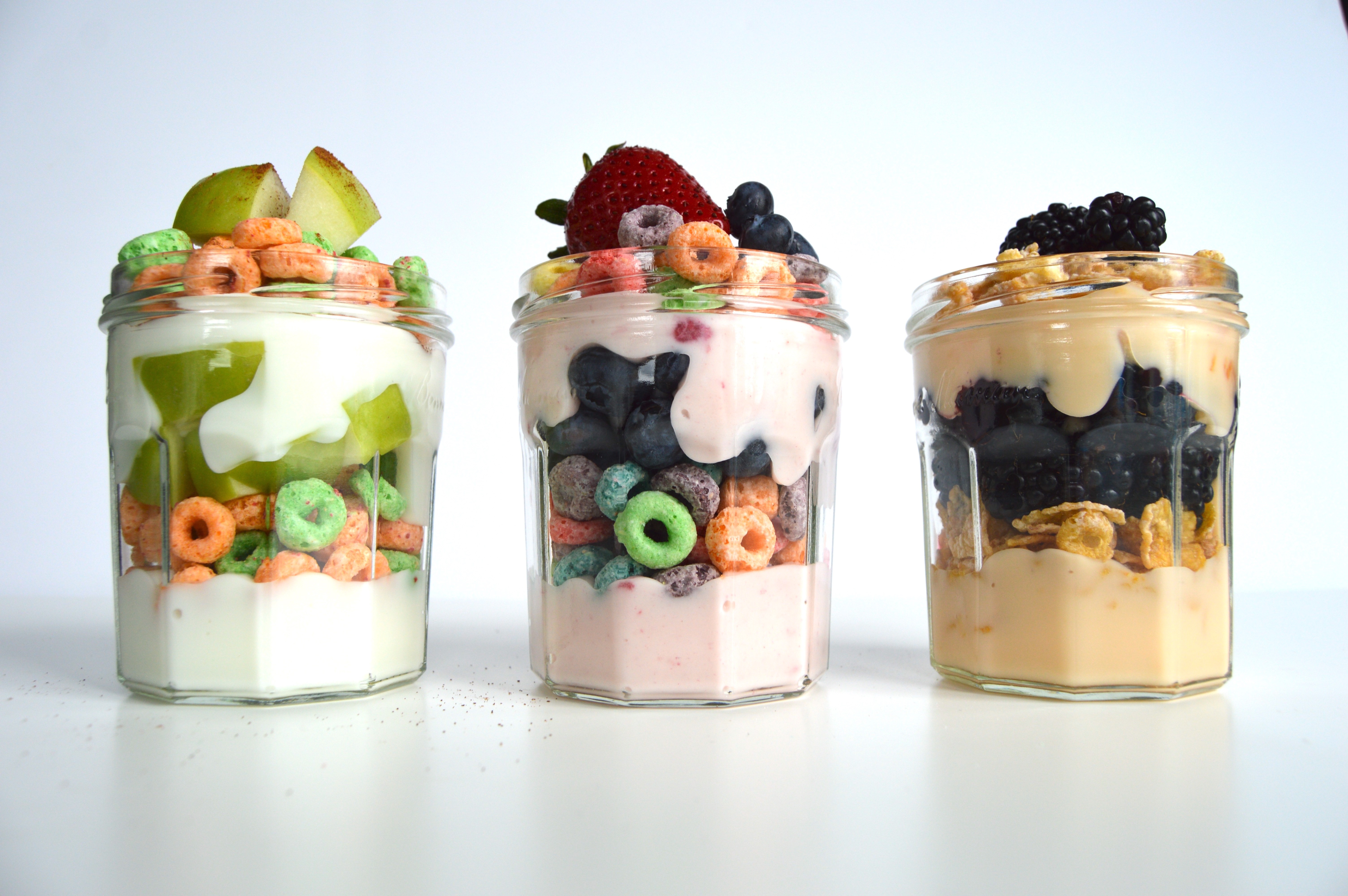 I love how all 3 of these cereal yogurt parfaits turned out! Each one has a nice blend of creamy yogurt, crunchy cereal, and juicy fruit. The color combinations are fun (I'm especially liking my Tony the Tiger colors in the Frosted Flakes cereal yogurt parfait) and the flavors work so well!
Pin It for Later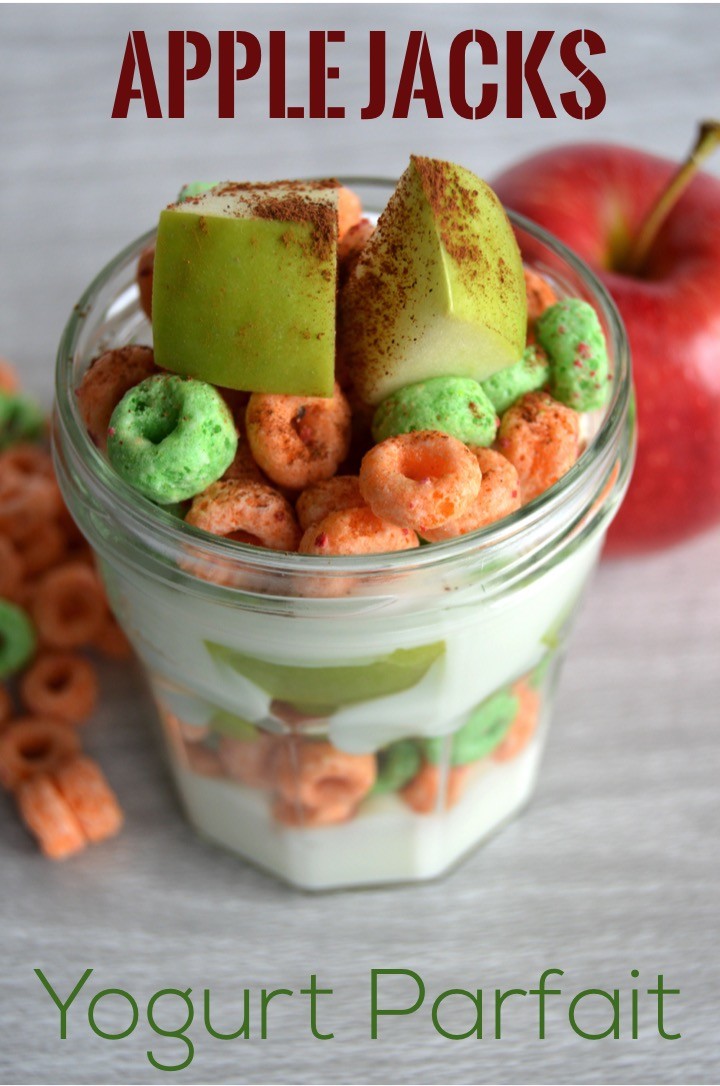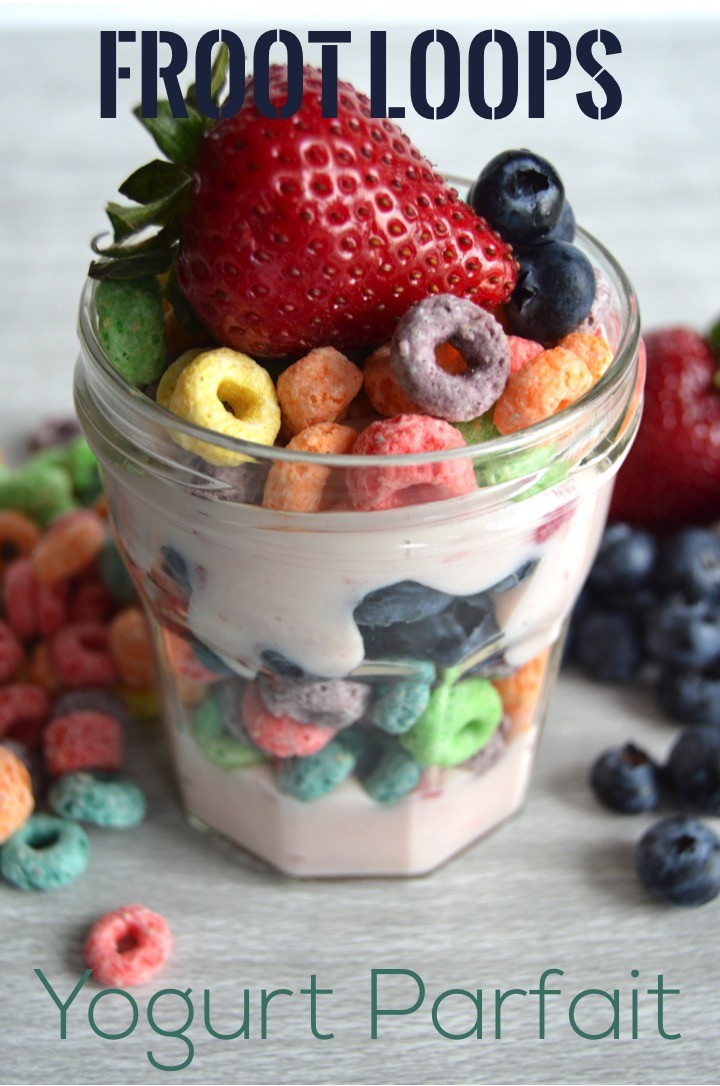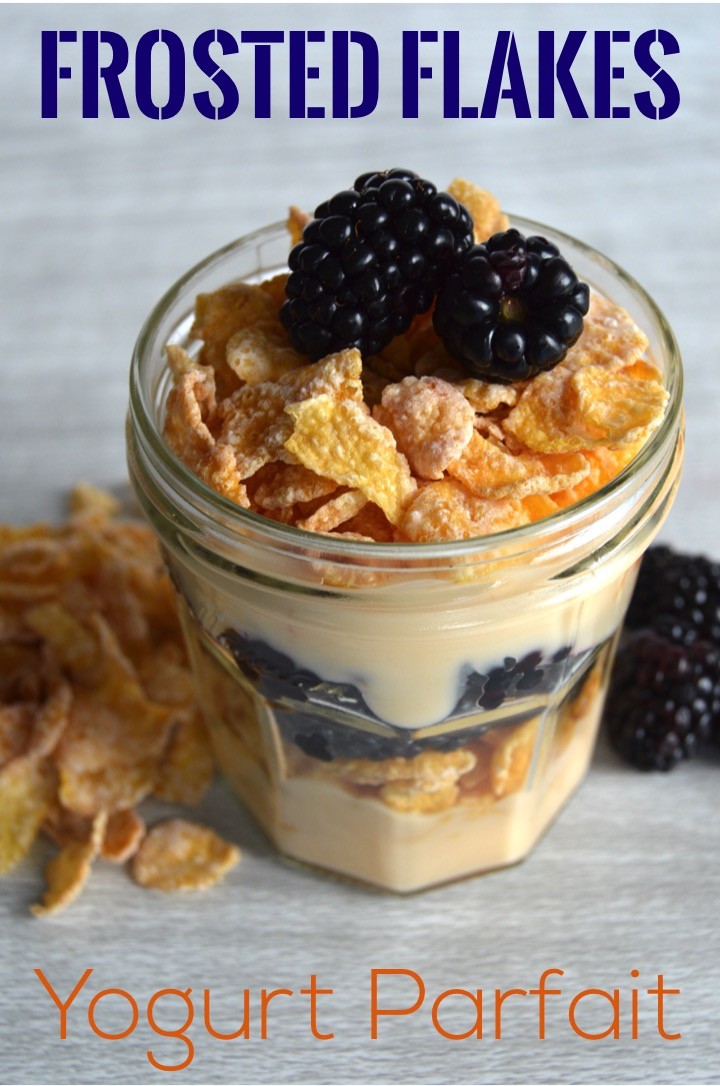 What do you think?
Which cereal yogurt parfait do you want to try? Or do you have a fun combination idea my family should try? Let me know in the comments section below!
Liked these fun cereal ideas? For more Kellogg cereal inspiration you can click here to check out the social hub.
Other posts you might like