I've got what I think is the best moist banana muffins recipe around. I make banana muffins a lot! I always seem to have extra bananas that are too ripe to eat but I don't want them to go bad. So what do I do? Whip them up into banana muffins of course! I've used different recipes over the years, but I've taken the best of all of them and created what I believe are the best moist banana muffins. And a nice perk? They're super easy to make!
(This page contains affiliate links that we may be compensated for. Your clicks and purchases help support The DIY Lighthouse at no extra charge to you. We only put links to products we love and would recommend anyway.)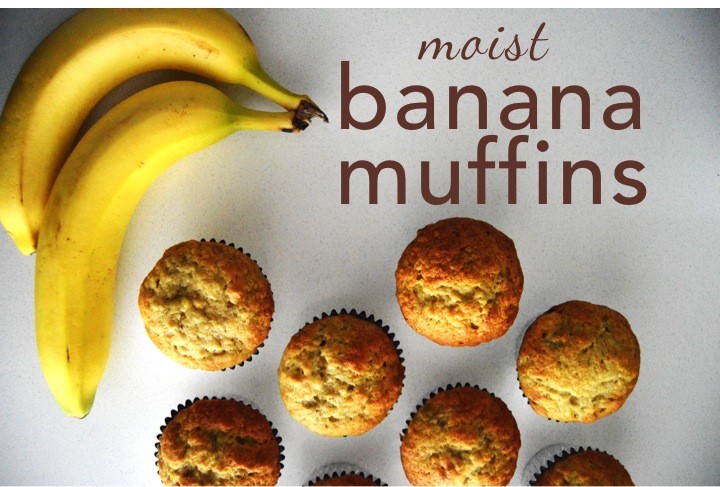 The Best Moist Banana Muffins: Recipe
Moist Banana Muffins: 
Ingredients
Quick plug for Amazon Prime Pantry… this is an easy way to make sure you don't run out of your essentials before the next trip to the store.
Bowl #1
1 and 1/2 cups of all purpose flour
1 teaspoon baking powder
1 teaspoon baking soda
1/2 teaspoon salt
Bowl #2
3 very ripe (browning or brown) bananas mashed (you can just use a fork to mash)
3/4 cup granulated sugar
1 egg
1/3 cup melted butter
1/2 teaspoon vanilla
Yields: about 12 muffins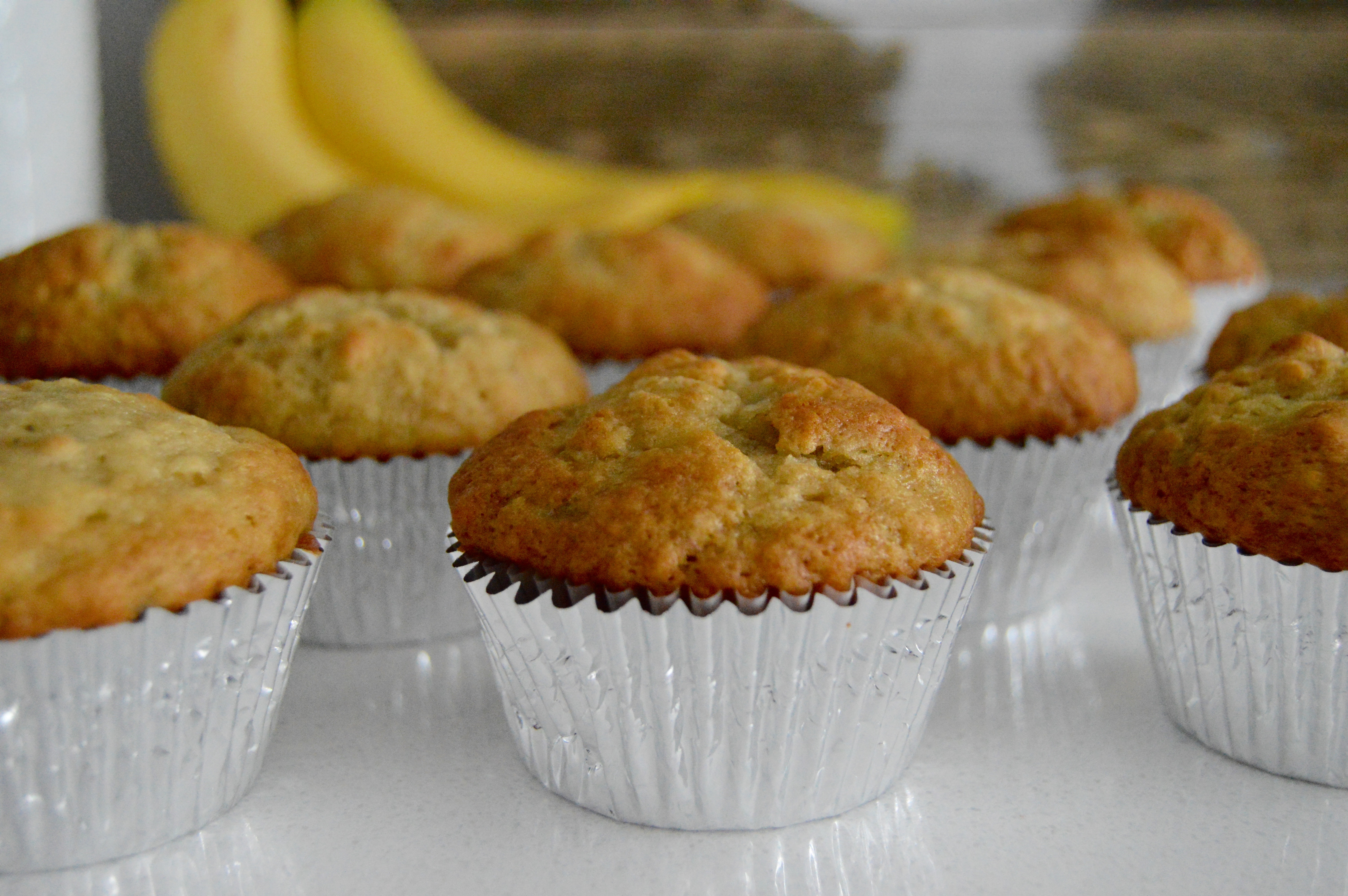 Moist Banana Muffins: Directions
Below are 8 super easy steps to making the best moist banana muffins.
Step 1 – Preheat your oven to 350ºF.
Step 2 – Line your muffin baking tin with paper baking cups, or lightly grease your muffin tin.
Step 3 – In a bowl, mix together the ingredients for bowl #1.
Step 4 – In another larger bowl, mix together the ingredients for bowl #2. (No beater necessary.)
Step 5 – Fold the mixture from bowl #1 into bowl #2.
Step 6 – Scoop your muffin batter into your muffin cups using a 1/4 cup measuring cup. (I love using my rubber spatula to help get out all the batter.)
Step 7 – Bake for 20-25 minutes. (When muffins are done they will have started turning light golden brown on top and a toothpick inserted into the center of a muffin will come out clean.)
Step 8 – Place the muffins on a cooling rack. Enjoy!
If you've enjoyed this recipe, you may like these Churro Cupcakes.