These delicious, healthy dessert recipes are a great way to satisfy your sweet tooth while still achieving your fitness goals. One of the biggest mistakes people make is denying themselves anything sweet while trying to lose weight. Chances are you will eventually get a sweet tooth, so instead of ruining your goals and binge eating a pan of brownies, have healthy desserts already made so you gravitate toward those instead. Making and eating healthy desserts in moderation will help you be healthier and won't make you feel guilty when you do have a treat.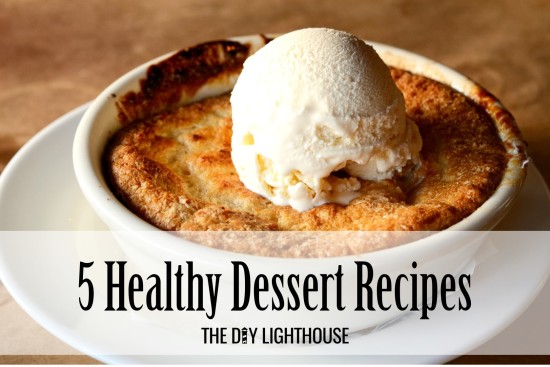 Your 5 healthy dessert recipes that taste delicious:
Banana Ice Cream
Ingredients:
frozen bananas
optional: cinnamon, vanilla, cocoa powder, blueberries, strawberries, nuts
Instructions:
Blend frozen bananas until smooth. Add optional ingredients as desired and blend until mixed.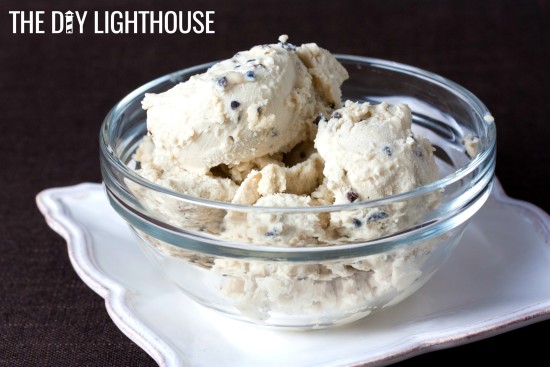 Berry Cobbler
Ingredients:
1 1/2 c. pitted dates
3/4 c. hot water
2 c. whole grain flour
1 1/2 T. baking powder
1/2 t. salt
2 c. rice or almond milk
6 c. berries
Instructions: 
Preheat oven to 350 degrees. Puree dates with hot water to make a thick paste. Stir dry ingredients together, add date mixture and milk, stir until smooth. Place berries in 9×13 baking dish and pour batter mixture over berries. Bake for 50-60 mins until the top is lightly browned. Serve warm and top with banana ice cream (recipe above).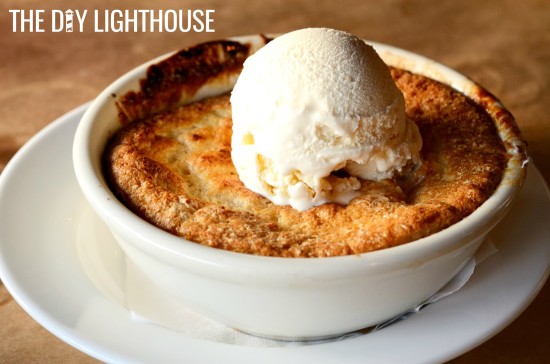 Vanilla or Chocolate Coconut Macaroons
Ingredients:
3 c. coconut flakes
1 1/2 c. almond flour (blend almonds to make flour) OR cocoa powder
3/4 c. 100% maple syrup
1/3 c. coconut oil
1 T. vanilla
1/2 t. salt
Instructions:
If making vanilla coconut macaroons, blend almonds to make flour. If making chocolate coconut macaroons, substitute almond flour with cocoa powder. Mix all ingredients together. Refrigerate until firm. Serve cold.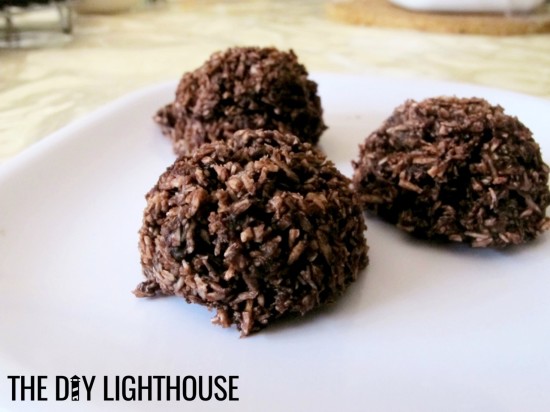 Banana Spice Muffins
Ingredients:
Generous 3/4 c. mashed bananas
4 egg whites
1/3 c. coconut oil
1/2 c. unsweetened apple juice concentrate
4 t. water
2 c. whole grain flour
3/4 t. cinnamon
1/4 t. nutmeg
1/4 t. cloves
1/4 t. vanilla
2 t. baking soda
optional ingredient: 1/3 c. chopped walnuts
Instructions:
Preheat oven to 350 degrees. Prepare 18-20 standard-sized muffin cups with paper liners. Stir together bananas, eggs, coconut oil, concentrate, and water in a large bowl. Add flour, spices, and nuts (optional). Mix well for 1 to 2 minutes. Stir in baking soda quickly and mix for 28 to 30 beats. Immediately spoon batter into paper liners. Bake about 18 minutes or until inserted toothpick comes out clean. Remove muffins from tins and cool on a wire rack. Serve warm or cool completely and refrigerate in an airtight container.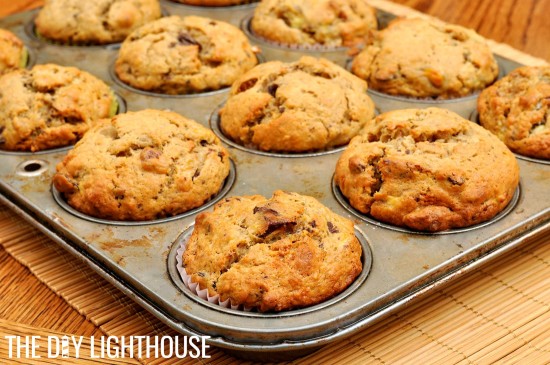 Whole Grain Cornbread W/ Greek Yogurt
Ingredients:
2 c. whole grain flour
2 c. yellow cornmeal
1/2 c. raw sugar
3 T. baking powder
1/2 T. salt
4 eggs
2 c. rice or almond milk
1/2 c. coconut oil
Greek yogurt
optional toppings: berries and bananas
Instructions:
Preheat oven to 425 degrees. Stir together flour, cornmeal, raw sugar, baking powder, and salt. Add eggs, milk, and coconut oil. Beat just until smooth (do not overbeat). Pour into a greased 9×13 baking dish. Bake for 20 to 25 minutes. Let stand until cool. Top with Greek yogurt and optional toppings.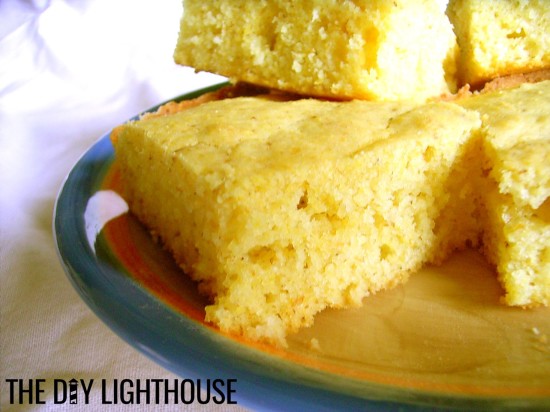 Other posts you may like: