Whether you're having a huge Halloween party with family & friends or just a small celebration with your kids, it is a good idea to break the ice, get some laughs, and make memories. You can do that with an interactive game or activity. Here is a list of 25 Halloween game & activity ideas that you can play at your Halloween get-together. Some are spooky, some are geared towards kids, and all are fun!
(This page contains affiliate links that we may be compensated for. Your clicks and purchases help support The DIY Lighthouse at no extra charge to you. We only put links to products we love and would recommend anyway.)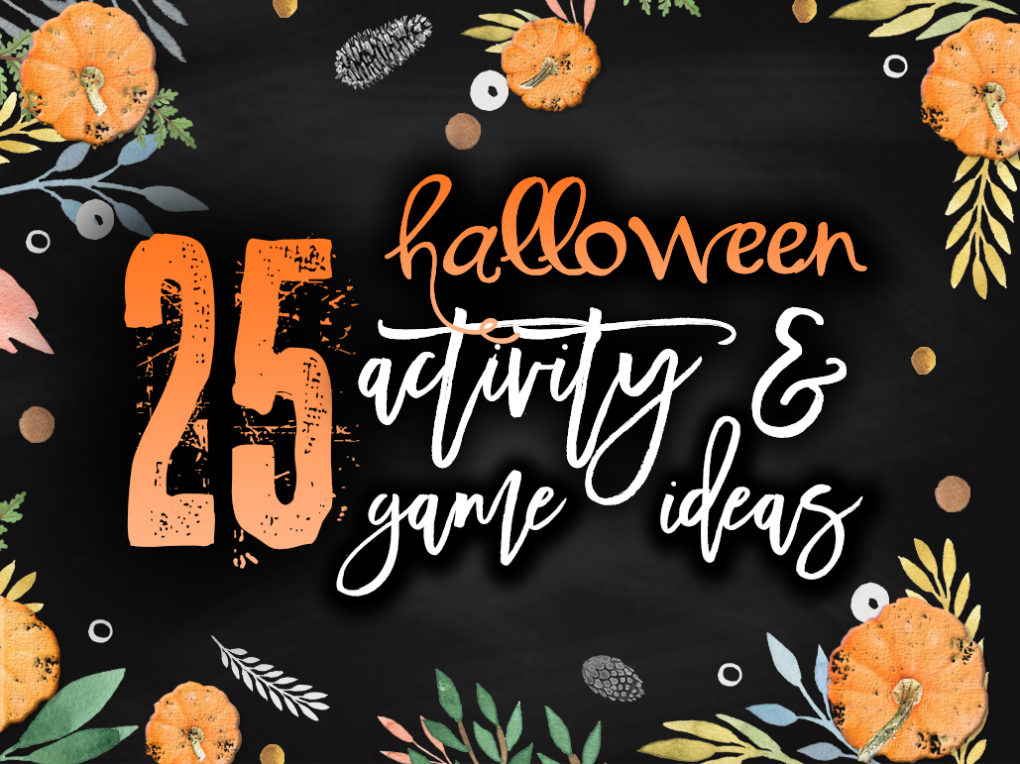 Our compiled list of 25 Halloween game & activity ideas:
Bobbing for apples
Pumpkin carving contest
Squash bowling
Which Witch is Which? (like Guess Who)
Witch Pitch
Halloween charades
Pin the Boo on the Ghost
Halloween Fear Factor
Toilet papering neighbor's homes
Mafia
Murder in the Dark
Clue
Halloween Bingo
Halloween Minute to Win It
Photobooth with monster & witch props
Donut on a string
Monster bean bag toss
Decorate pumpkins
Pumpkin tic-tac-toe
Flashlight hide-and-seek
Ghost in the Graveyard
Flashlight tag
Ghost Busters (Fugitives & Cops)
Shadow puppets
The Wink of Death
Hopefully, this list gets your Halloween party started! Do you have any other Halloween game & activity ideas that you like to play? We'd love to know what they are! Please comment below and tell us all about them.
Pin it!

Other Halloween posts you might like: