Guess what?… we've got a big list of the coolest hammocks ever! This collection includes outdoor and indoor hammocks, traditional and nontraditional, and everything in between. (Who knew you could be hammocking while kayaking or taking a bath?) Whether your style is modern, boho, minimalist, or granola, we're sure you will find a hammock that speaks to you. And at the end of this post we'll share a link for how you can make your own DIY hammock!
(This page contains affiliate links that we may be compensated for. Your clicks and purchases help support The DIY Lighthouse at no extra charge to you. We only put links to products we love and would recommend anyway.)
20 Coolest Hammocks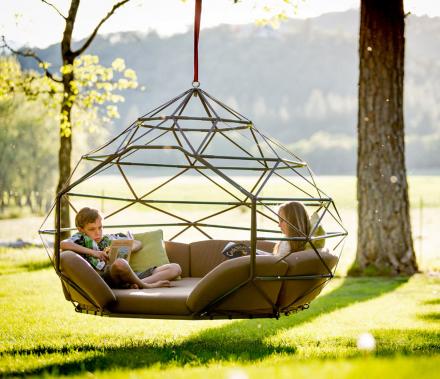 Coolest hammocks #1: This hammock is a hybrid between a couch, a birdcage, a bed, and a hammock. Apparently it also comes with an optional "sunbrella" and rain cover. Pretty cool if you ask me.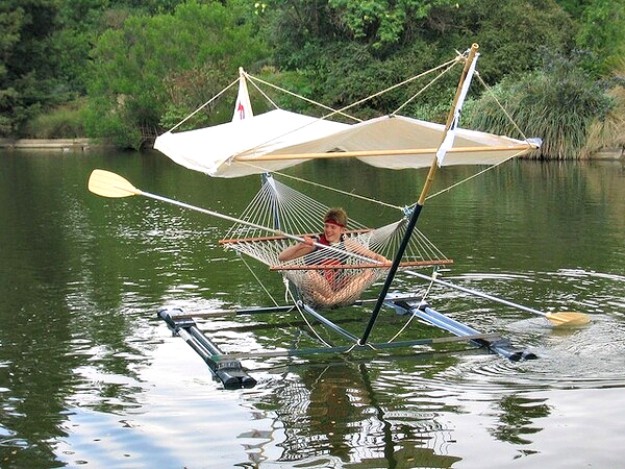 Coolest hammocks #2: This guy is a genius! But I bet it is secretly harder to paddle than it seems… just sayin. Either way, I'd pay $$ to use one of these.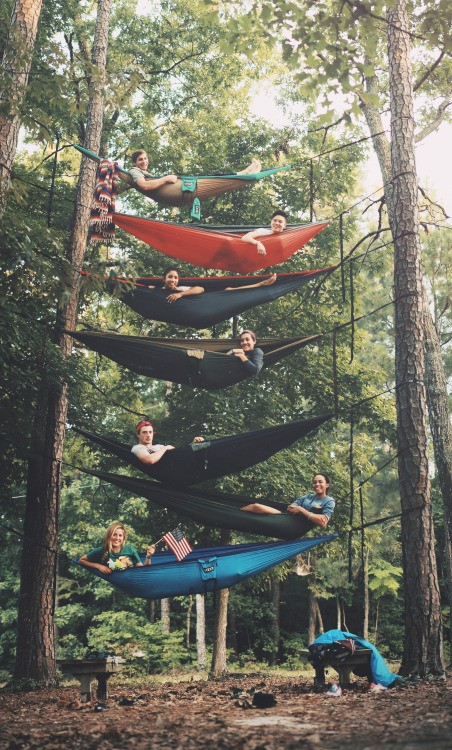 Coolest hammocks #3: I have no idea how they set these up, but let's hope no one in this camping group is a sleepwalker. These hammocks are actually pretty cheap! Check them out by clicking here.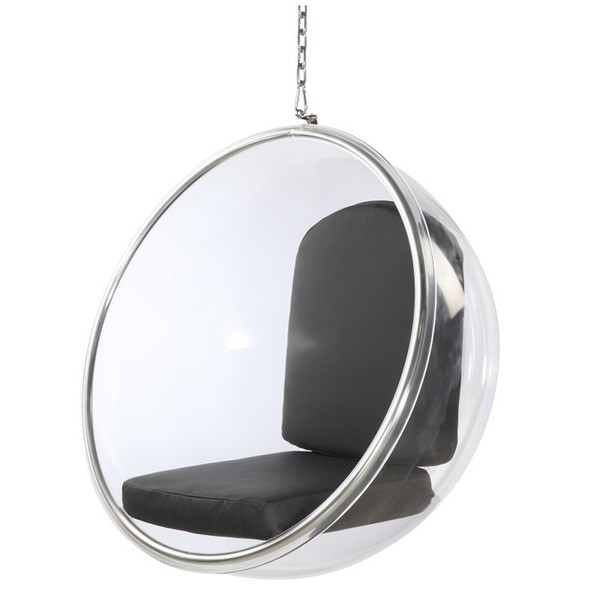 Coolest hammocks #4: If you're after a clean, modern, and classy look, then this is totally the one for you! We know one thing… it's called the hanging bubble for a reason.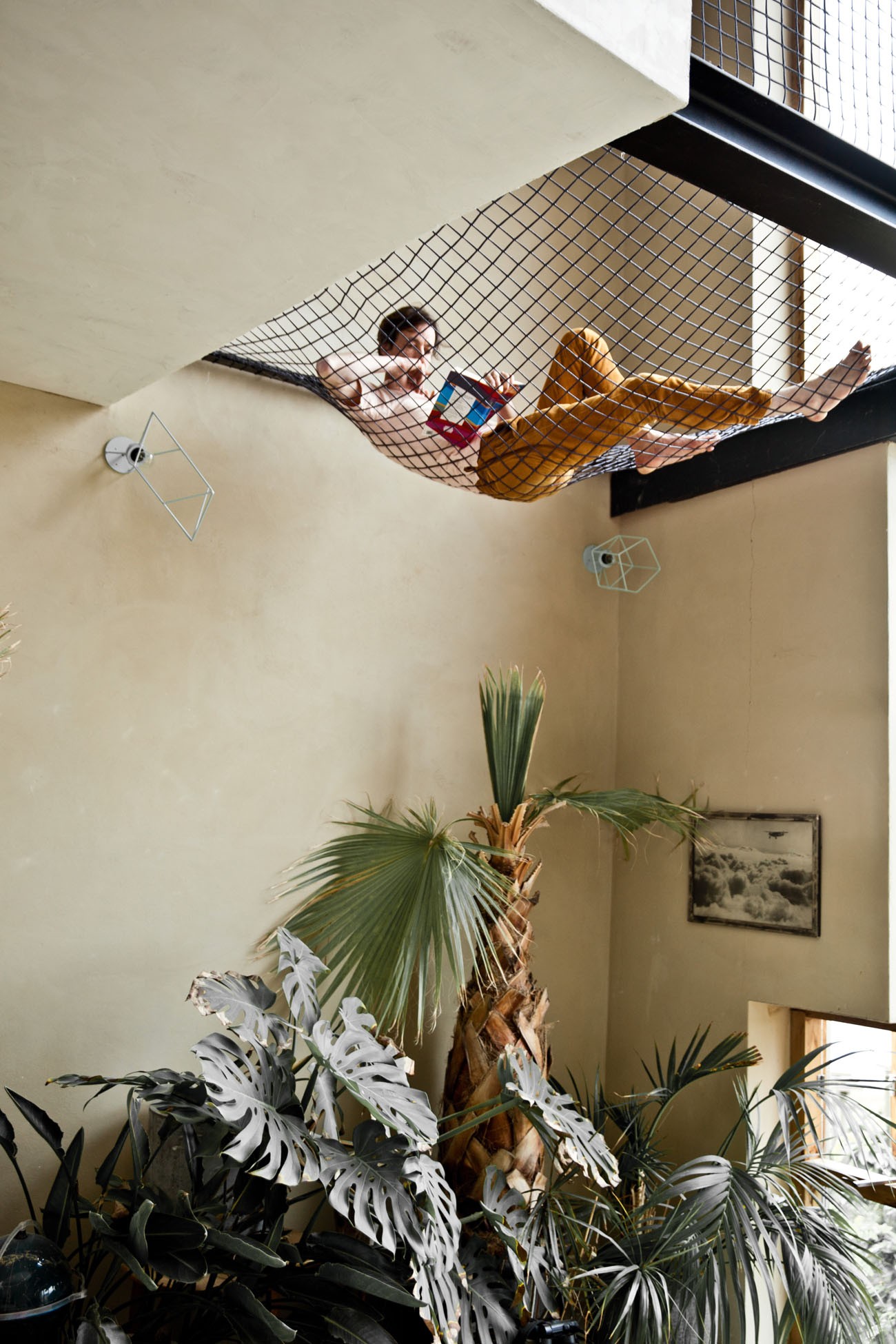 Coolest hammocks #5: This homeowner knows how to make a statement. Above his jungle lounge, he installed a hanging net for additional relaxation. I'm guessing he's not afraid of heights.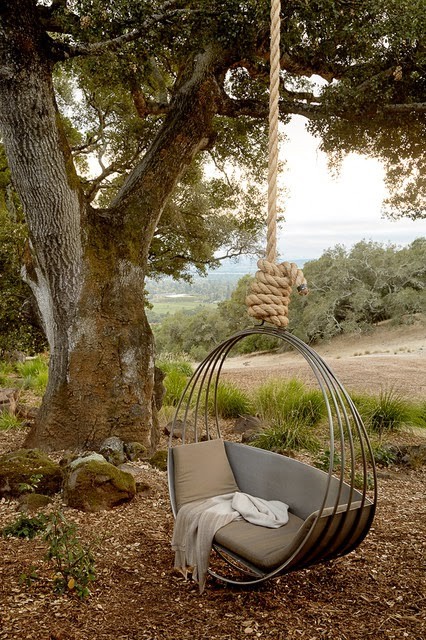 Coolest hammocks #6: A regular old tire swing will never do for architect Ken Linsteadt. This elegant design is so inviting. It gives a whole new meaning to a room with a view.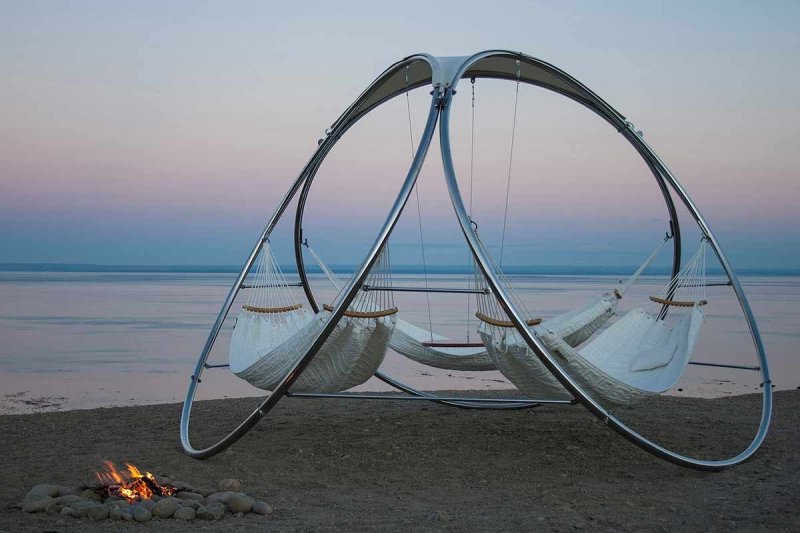 Coolest hammocks #7: This is like the ultimate girls night set up. Chatting, giggling, swapping stories, eating junk, and hammocking. Anyone want in? Well, it's your lucky day because they are on Amazon for purchase!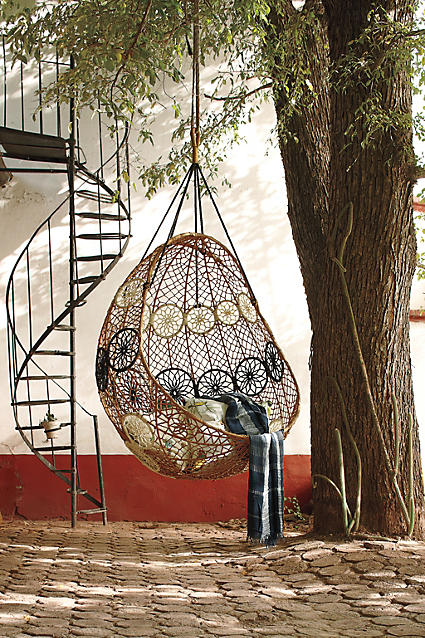 Coolest hammocks #8: Do you happen to have a porch rafter, tree branch, or a living room beam? If so, this hanging chair by Anthropologie is pretty irresistible. Or get one on Amazon by clicking here.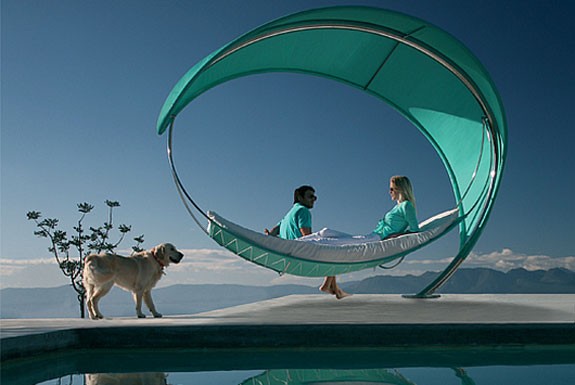 Coolest hammocks #9: I can see where they got this hammock's name. Aside from being super stylin, this hammock looks like it's floating but the stainless steel structure is actually super sturdy. (Not quite as epic, but if you're looking to purchase, this one comes pretty darn close!)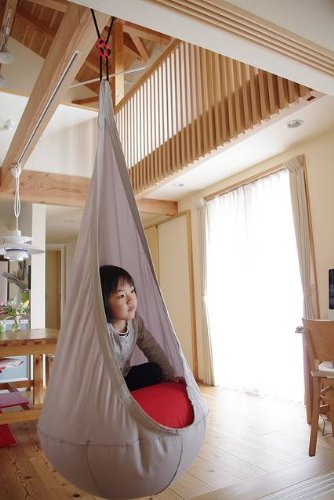 Coolest hammocks #10: This seat hammock would be perfect for the kids! It would make a great little reading spot, nap spot, or climbing spot. And you bet it's sold on Amazon for $35… check it out by clicking here!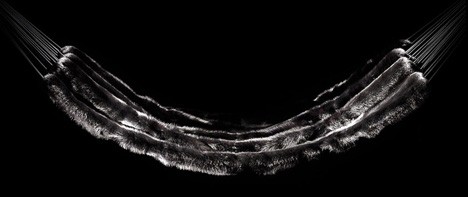 Coolest hammocks #11: You'll be looking foxy on this fox fur hammock designed by a famous German fur artist. Is it me, or does it look unbelievably soft? I don't think I would ever be able to leave it!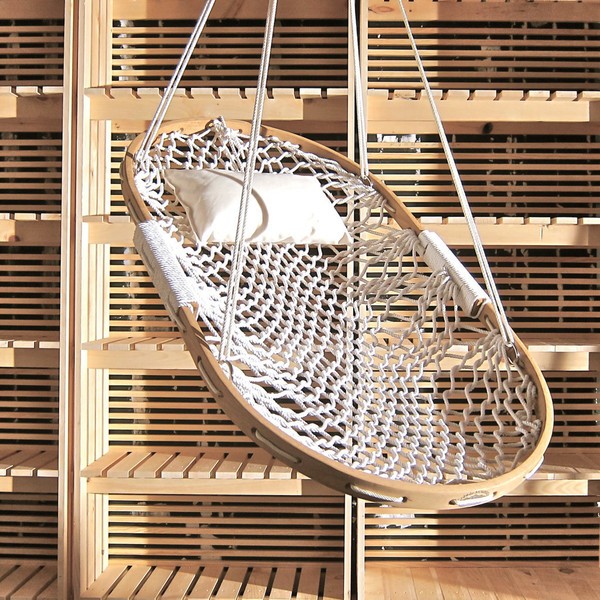 Coolest hammocks #12: Although it's not the prettiest looking thing in the world, this mesh rope goodness looks super comfortable, and it claims to have great back support too. I can totally picture myself falling asleep in that baby, who's with me?! P.S. It comes with the pillow–score!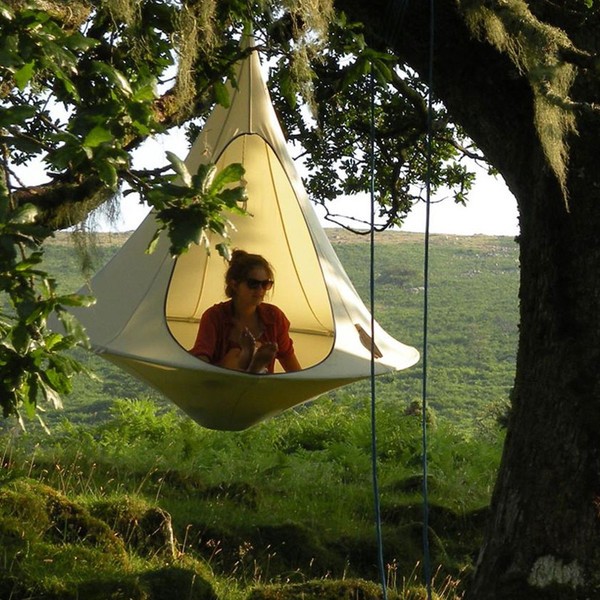 Coolest hammocks #13: The whole fam can fit into this hammock! And if you've got super white, pasty skin like I do, then this one will shield you from the sun. Win! In all seriousness, this super cool hammock is selling on Amazon (click here)!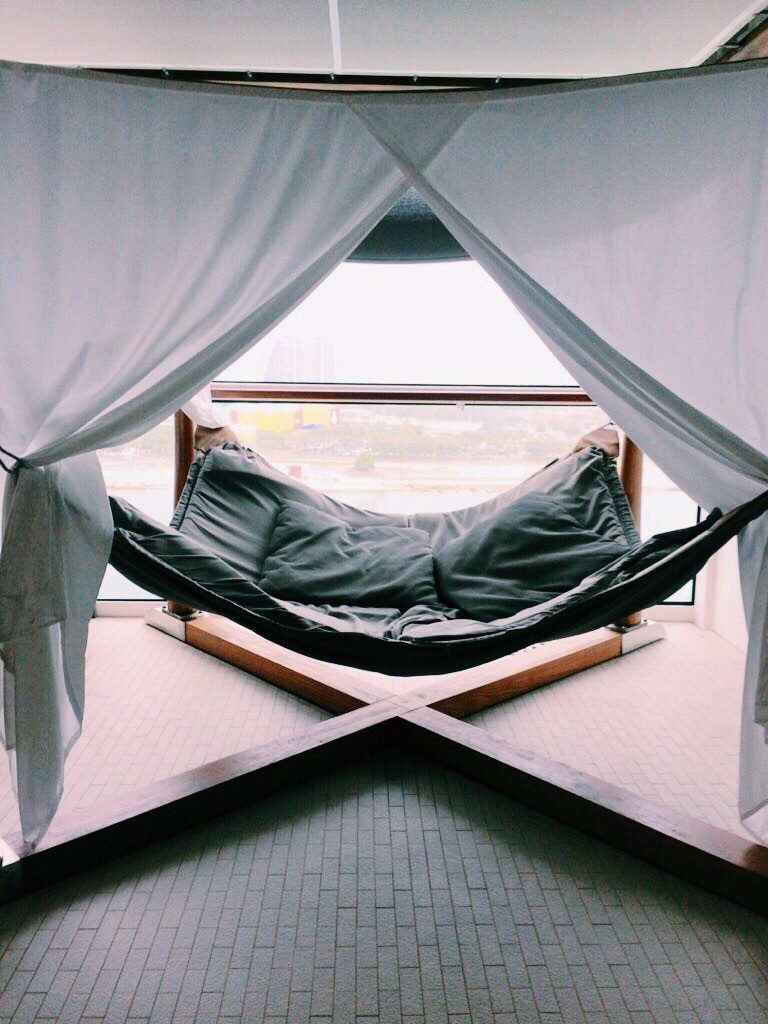 Coolest hammocks #14: Apparently this cabana hammock is what the celebrities enjoy on celebrity cruises. It's basically a deliciously saggy, amazingly cozy queen bed on ropes. Can't you just picture Chris Hemsworth or Channing Tatum curled up on this thing? Well, this pool-side hammock will just have to do.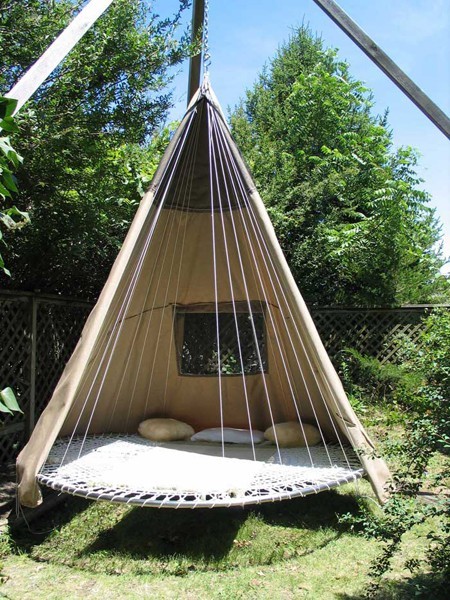 Coolest hammocks #15: Um… this. This crazy hammock could fit like the whole neighborhood and all their dogs. And cats.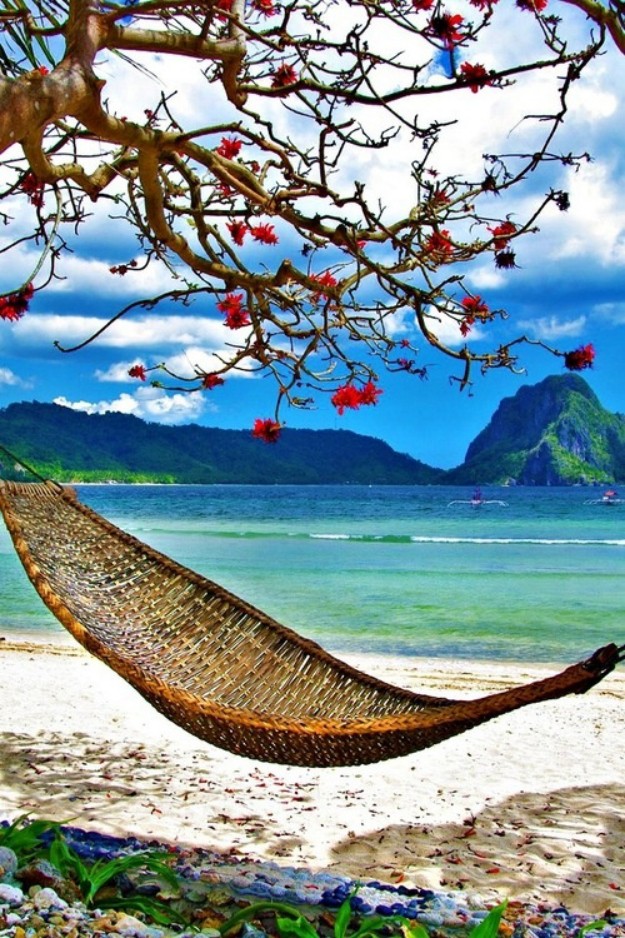 Coolest hammocks #16: This cannot possibly be real life. I'm pretty sure only people in beach romance movies are allowed to swing in a hammock like this.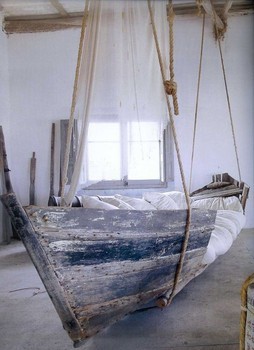 Coolest hammocks #17: Ahoy matey! I sure wouldn't mind sailing off to dream land in this ship-shape indoor hammock. It's like a vintage hammock on steroids.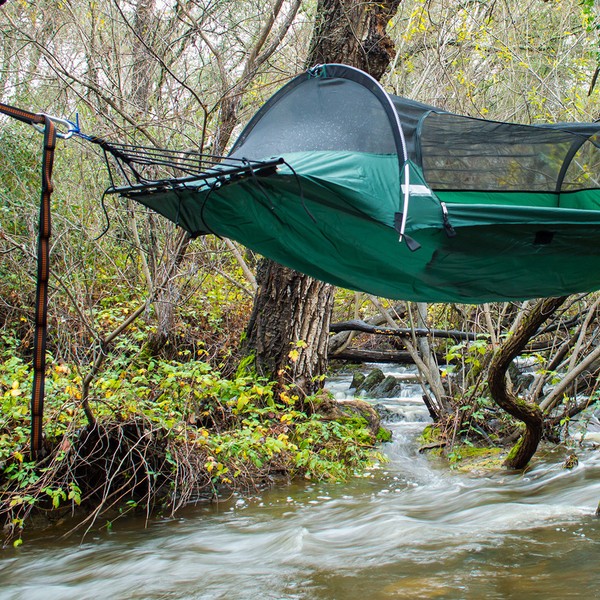 Coolest hammocks #18: This tent hammock takes camping to a whole new level! It's not quite glamping (glamour camping), but it's certainly camping with style! You'll for sure be the talk of the campground with this super cool tent thing. And… yep! I found it on Amazon so click here. Or check out a similar one by clicking here!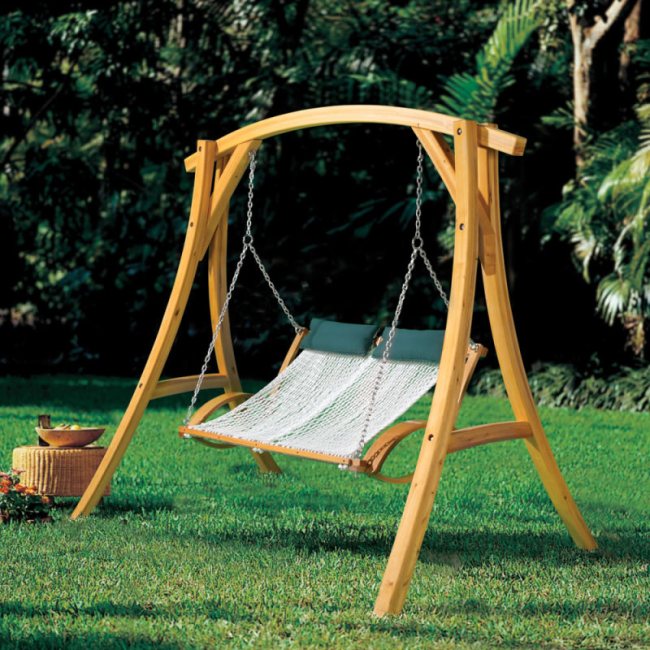 Coolest hammocks #19: They said it perfectly… who would want to swing when you could hammock swing?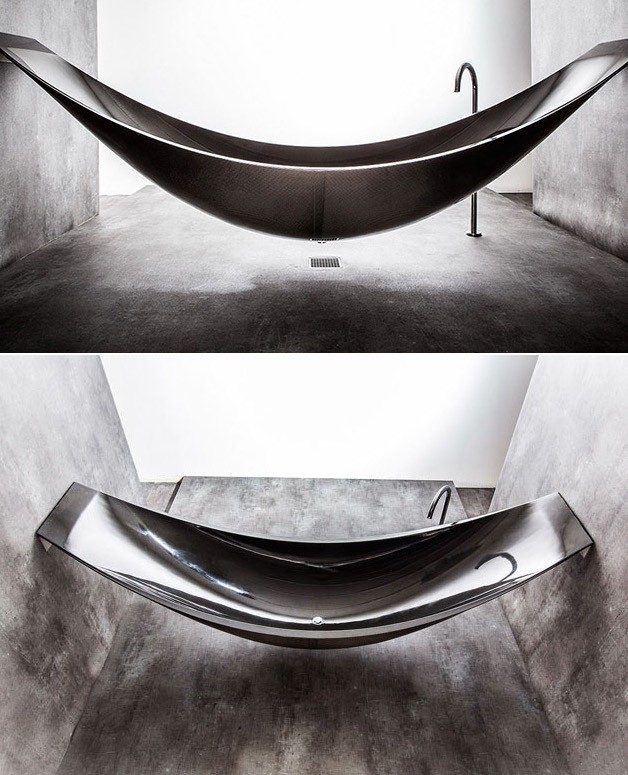 Coolest hammocks #20: You better believe I'm going to throw a bathtub into this coolest hammocks ever collection. I'm personally more of a shower person, but this bathtub hammock has got me rethinking this whole shower/tub thing.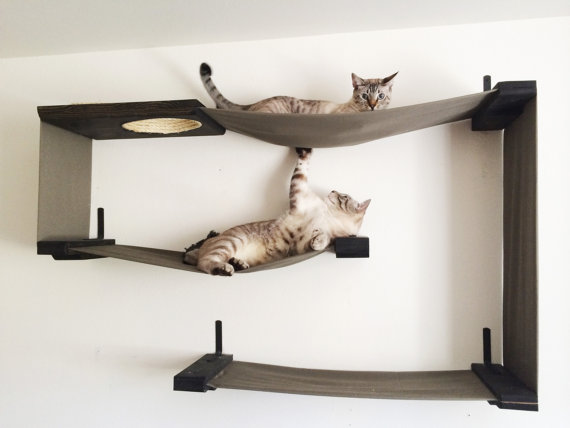 Yep, I did it. I couldn't resist. Check out these purrrfect, modern cat hammocks! And look they're playing footsie! (Or pawsie if you want to get all technical on me.) Or you can buy this cat hammock from Amazon for your cute fur ball.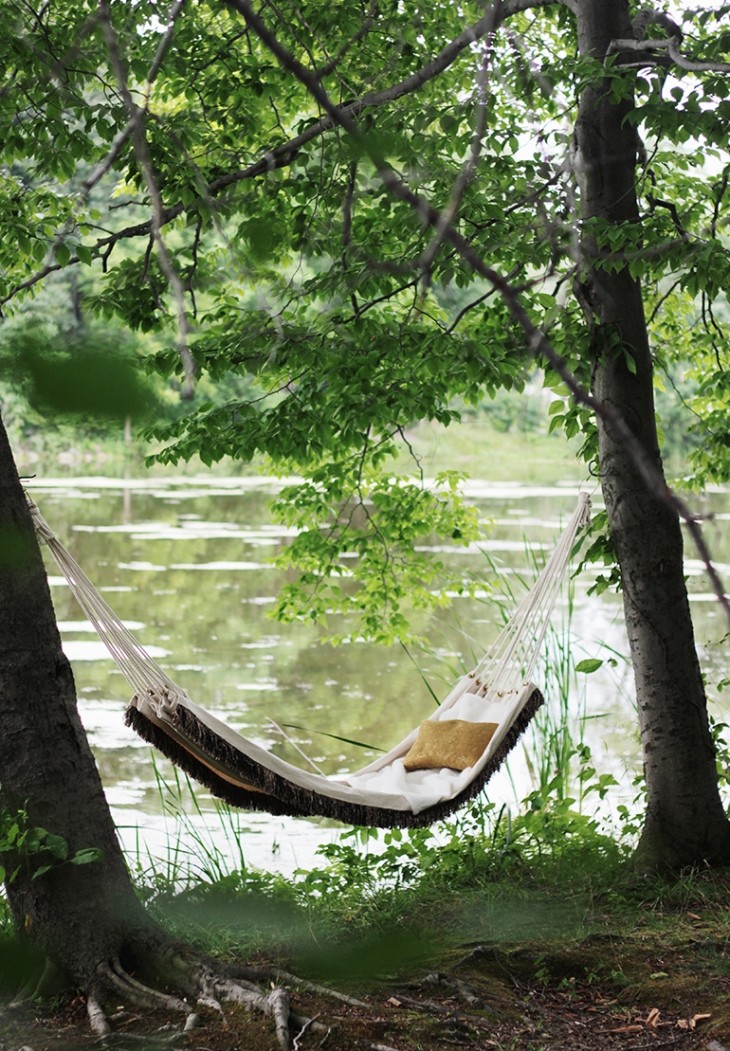 DIY tutorial: Caitlin from the site The Merrythought have a step-by-step tutorial for how to make your own DIY hammock. She says it takes a few hours to make but that it is totally worth it!
With summer upon us, it's the perfect time to buy or build your own hammock! You'll be able to enjoy the best of both worlds by enjoying the outdoor air while staying cozy and comfortable. Happy hammocking!
If you enjoyed this post, you may also like our posts 22 Amazing Ways to Transform Your Wall and 9 DIY Spring & Summer Wreaths.