Guess what?… we've got a big list of the coolest hammocks ever! This collection includes outdoor and indoor hammocks, traditional and nontraditional, and everything in between. (Who knew you could be hammocking while kayaking or taking a bath?) Whether your style is modern, boho, minimalist, or granola, we're sure you will find a hammock that speaks to you.
(This page contains affiliate links that we may be compensated for. Your clicks and purchases help support The DIY Lighthouse at no extra charge to you. We only put links to products we love and would recommend anyway.)
Top 20 List of the Coolest Hammocks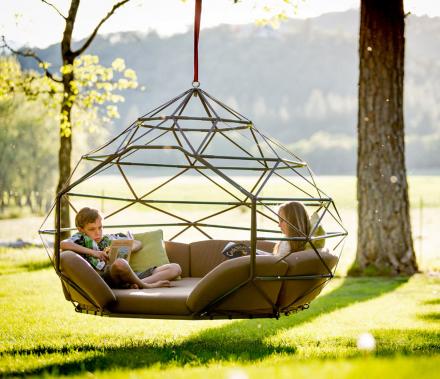 Coolest hammocks #1: My wildest summer dreams would come true in this beauty. This hammock by Kodama Zomes is like a hybrid between a couch, a birdcage, a bed, and a hammock. It's called a "zome." And apparently they've thought of everything, because it comes with an optional "sunbrella" and mosquito net.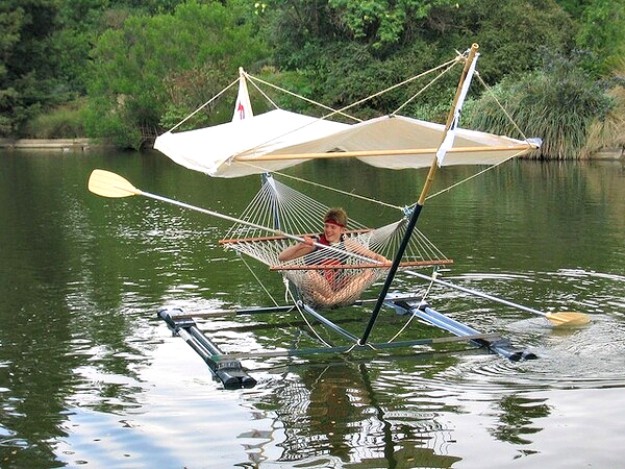 Coolest hammocks #2: This guy is a genius! But I bet it is secretly harder to paddle than it seems… just sayin. Either way, I'd pay $$ to use one of these. (This photo is by Tobin (CC BY-NC-SA 2.0).)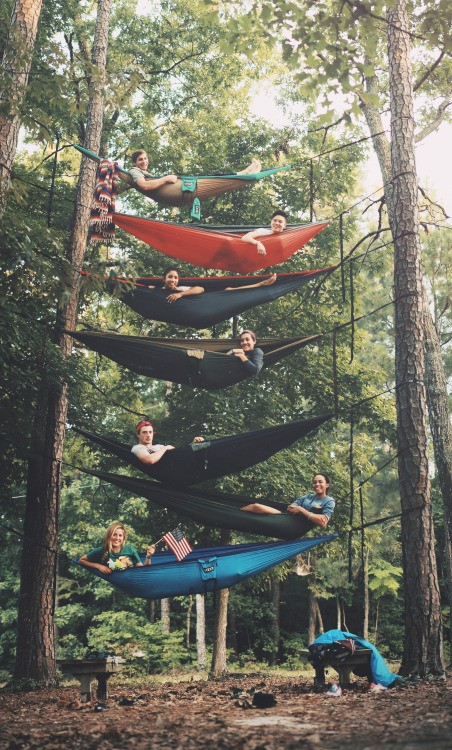 Coolest hammocks #3: I have no idea how they set these up, but let's hope no one in this camping group is a sleepwalker. If you're into camping then having one of these hammocks is a must-have. And they're actually pretty cheap! Check them out by clicking here. (This gorgeous photo was taken by Stephen Gwaltney–click here to follow him on tumblr.)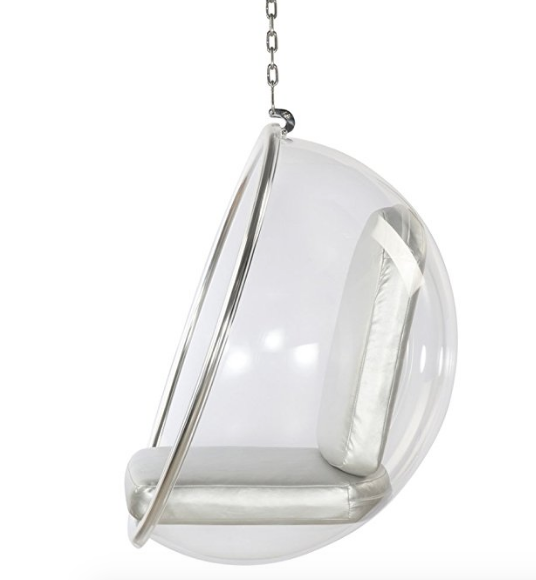 Coolest hammocks #4: If you're after a clean, modern, and classy look, then this is totally the one for you! We know one thing… it's called the hanging bubble for a reason. Click here to get your own by Aron Living.
Coolest hammocks #5: Lazy summer afternoons here we come! This spacious hammock seat definitely makes a statement. And as always, Amazon has got you covered (click here).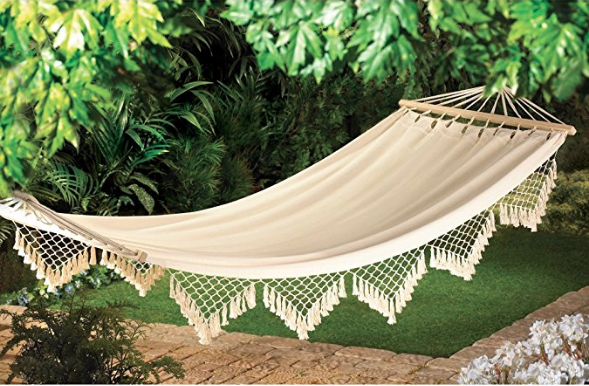 Coolest hammocks #6: This elegant cape code canvas hammock is the perfect addition to a backyard oasis. Click here to find it on Amazon!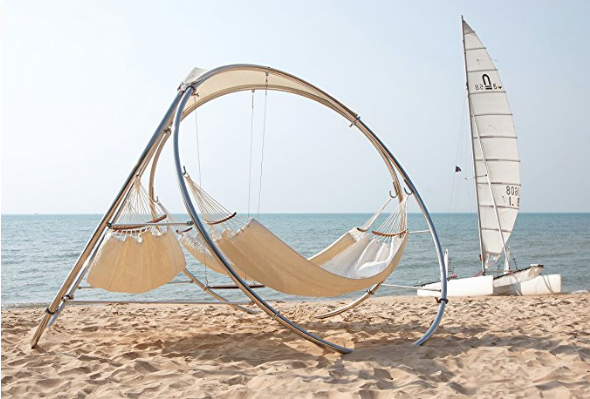 Coolest hammocks #7: This is like the ultimate girls night set up. Chatting, giggling, swapping stories, eating junk, and hammocking. Anyone want in? Well, it's your lucky day because this beauty by Trinity is on Amazon for purchase!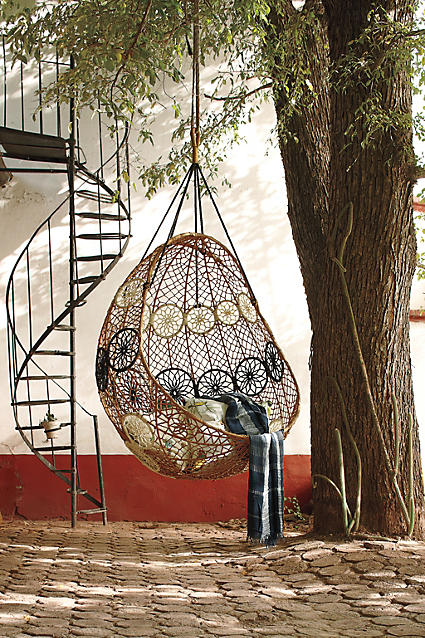 Coolest hammocks #8: Do you happen to have a porch rafter, tree branch, or a living room beam? If so, this hanging chair by Anthropologie is pretty irresistible. Or get one on Amazon by clicking here.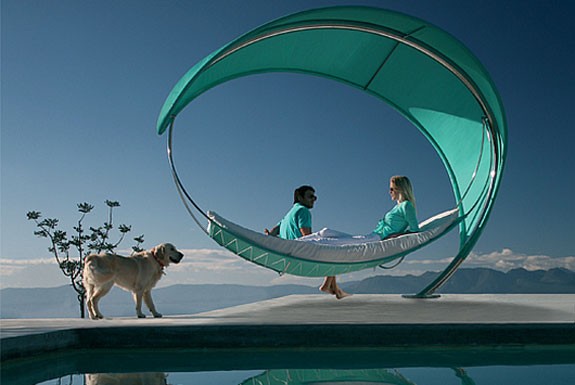 Coolest hammocks #9: I can see where they got this hammock's name. Aside from being super stylin, this hammock looks like it's floating, but the stainless steel structure is actually super sturdy. The real deal is available through Royal Botania.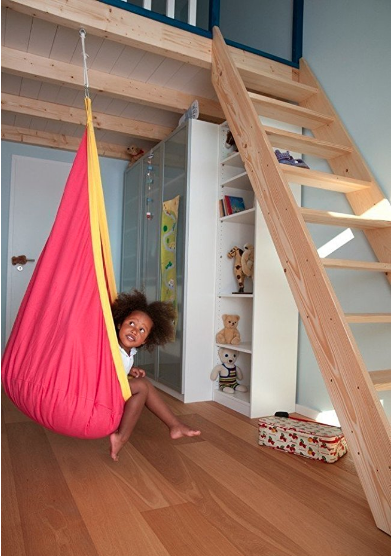 Coolest hammocks #10: This seat hammock would be perfect for the kids! It would make a great little reading spot, nap spot, or climbing spot. And you bet it's sold on Amazon for less than $40… check it out by clicking here!
Coolest hammocks #11: Who knew a coyote fur hammock was a thing? You're not going to believe this, but it's actually selling on Amazon. Click here to see.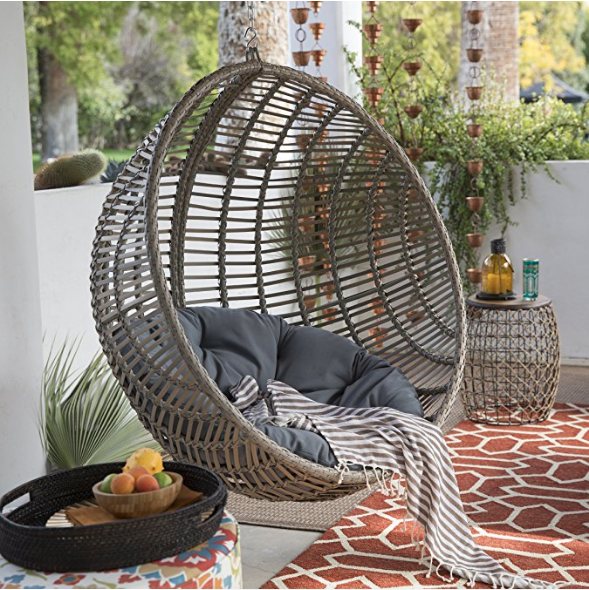 Coolest hammocks #12: I don't know about you, but I just want to lounge in that breezy piece of goodness and read a book. P.S. Yes it definitely comes with that cushion. Click here to shop.
Coolest hammocks #13: The whole fam can fit into this hammock! And if you've got white, pasty skin like I do, then this one will shield you from the sun. Win! In all seriousness, this super cool hammock is selling on Amazon (click here)!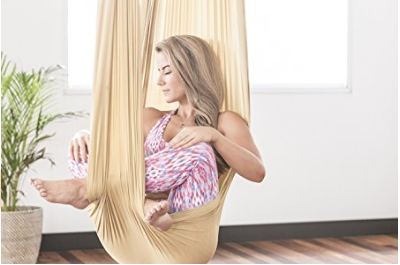 Coolest hammocks #14: If anything could convince me to try out aerial yoga, this would be it. Because look at that thing. The soft, silky material looks divine. It's available on Amazon (click here), and they suggest you cacoon yourself inside and relax. Yes please.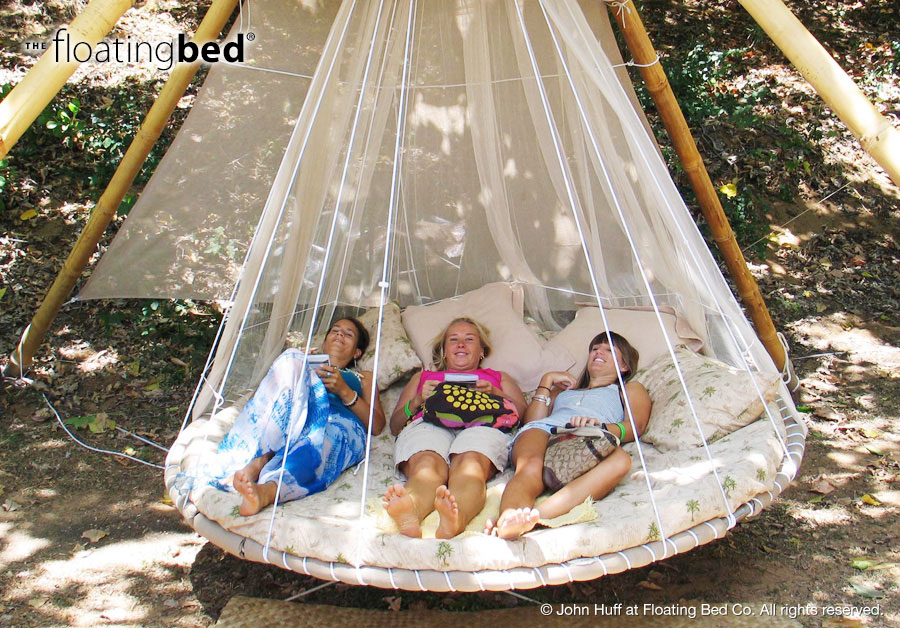 Coolest hammocks #15: Um… this beautiful creature. Looks like it's a floating bed. And that's exactly what's it's called. This crazy hammock bed is basically a giant sleepover waiting to happen. Check out more from The Floating Bed here.
Coolest hammocks #16: Relax and unwind in this indoor or outdoor chair hammock. Available on Amazon from Sorbus (click here), this beauty is a best seller in its category!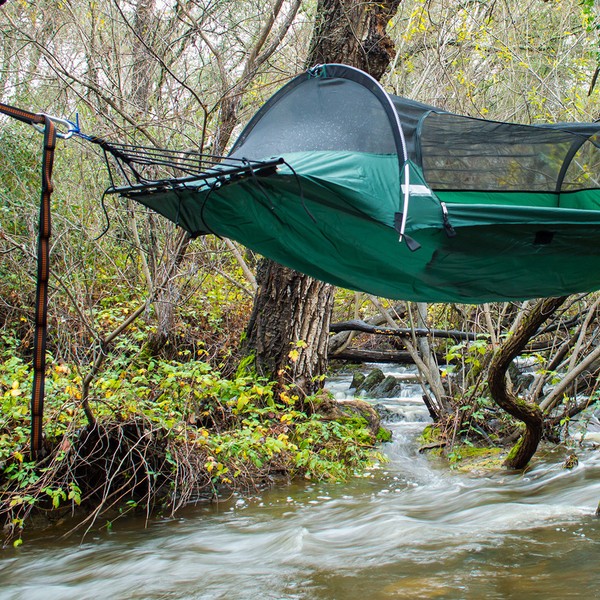 Coolest hammocks #17: This tent hammock takes camping to a whole new level! It's not quite glamping (glamour camping), but it's certainly camping with style! You'll for sure be the talk of the campground with this super cool tent thing. And… yep! I found it on Amazon so click here. Or check out a similar one by clicking here!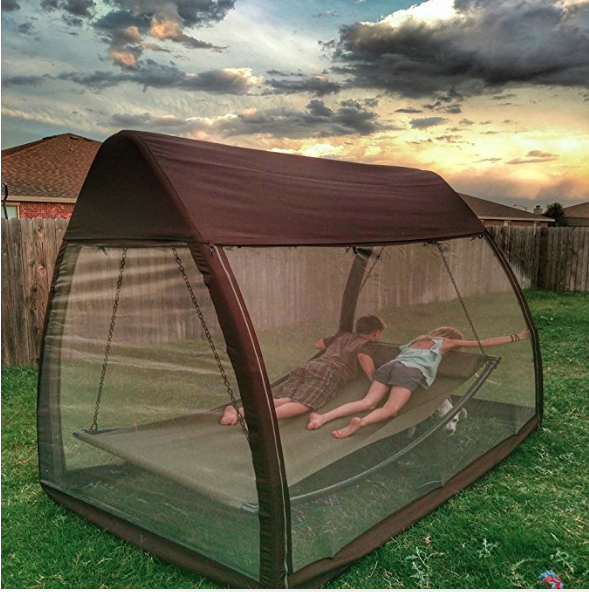 Coolest hammocks #18: If you're looking for me I'll be out back on this canopy hammock swing. (Click here to find it on Amazon.) Don't just swing when you can hammock swing.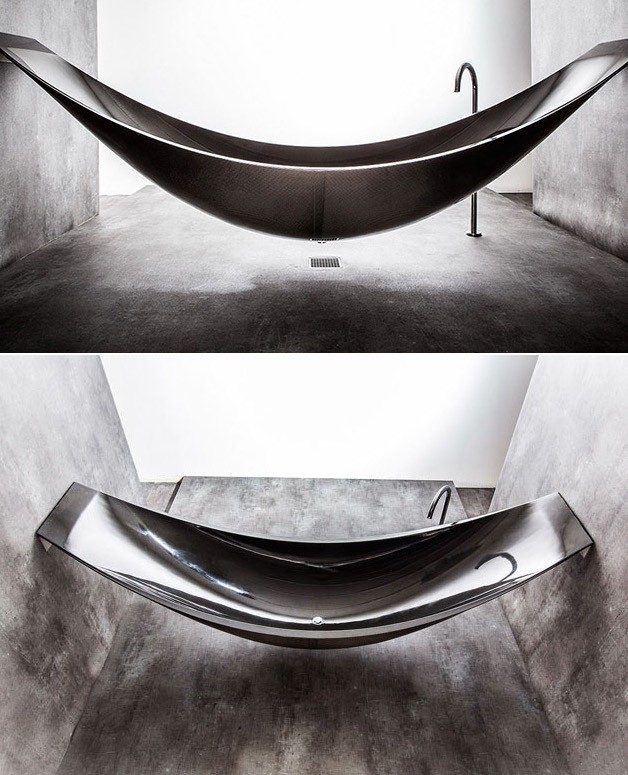 Coolest hammocks #19: You better believe I'm going to throw a bathtub into this coolest hammocks ever collection. I'm personally more of a shower person, but this bathtub hammock has got me rethinking this whole shower/tub thing. You can enjoy your own luxury bathtub hammock through Splinter Works by clicking here.
Coolest hammocks #20: Yep, I did it. I couldn't resist. Check out these purrrfect, modern cat hammocks! Buy it for your cute fur ball here.
With summer around the corner, it's the perfect time to buy or build your own hammock! Happy hammocking! And stay comfy my friends.
Pin It For Later

Other Posts You Might Like