After your Thanksgiving food coma wears off, you're probably wondering how you're going to eat 14 lbs. of delicious turkey before next Thanksgiving rolls around. I mean, what can you even do with a whole bird (aka Thanksgiving turkey leftovers) besides slapping it between two mustard-covered slices of bread? We've gottcha covered. Here are 10 diverse, mouthwatering Thanksgiving turkey leftovers ideas for you and your family.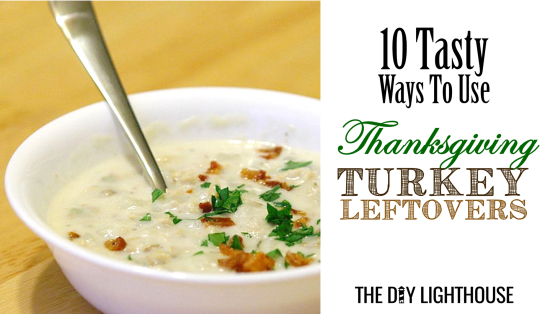 1. Turkey Jambalaya
Jambalaya is ridiculous. In a very, very good way. It's pretty much our new family favorite. With the right combination of spices, this Creole dish is fail-proof and sooo flavorful. Mix your Thanksgiving turkey leftovers with some high-quality smoked sausage before adding them to the Creole classics: green peppers, onions, and celery. This ingredient base will be perfect in pretty much any Jambalaya recipe!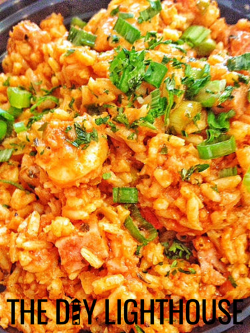 2. Turkey Omelette
Think about it. Turkeys are birds; birds lay eggs. It's perfect. Seriously, turkeys and omelettes are basically a match made in heaven. Just chop up some of your Thanksgiving turkey leftovers and sprinkle them on top of your nearly-cooked-through-underneath-but-still-runny-on-top eggs just before folding the omelette (feel free to add other fillings like cheese and spinach). Just be sure to eat your omelette immediately once cooked or else it could get cold or eaten by a not-so-innocent bystander.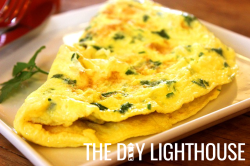 3. Turkey BLT Panini
If a BLT doesn't win you over, then most certainly a BLT with turkey will. Just think…it's layers of happiness cuddling between two warm pieces of bread. Right?! Feel free to make your panini with any kind of bread (pita bread pictured). Build the classic BLT with bacon, lettuce, and tomato, or spin your own version. Either way, add some of that delicious Thanksgiving turkey leftovers and you'll be in business!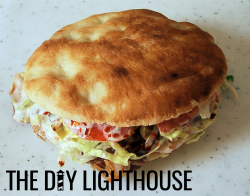 4. Turkey Vegetable Stir Fry W/ Rice
This bad boy (bad being the juicy turkey combined with crispy vegetables soaked in soy sauce goodness) is delicious and it's so easy to make! Saute up your favorite vegetables, throw in some Thanksgiving turkey leftovers, and add seasonings, soy sauce, and sesame oil to taste. Serve over rice. If you want to take it up a notch, poach an egg. The runny yoke acts as the perfect "secret sauce" to this Asian-inspired dish.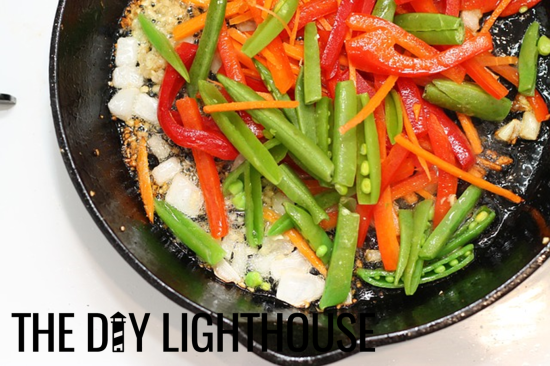 5. Turkey Lasagna
Cheese is magic. It's true! Pretty much anything smothered in cheese will automatically transform into something delicious. Which is why putting Thanksgiving turkey leftovers into lasagna is basically the way to go. Simply dice the turkey into small pieces and brown it with ground beef before adding it into the sauce. Prepare the rest of the recipe as usual. Once cooked, the end product with that extra protein will taste amazing amidst this basil infused treat.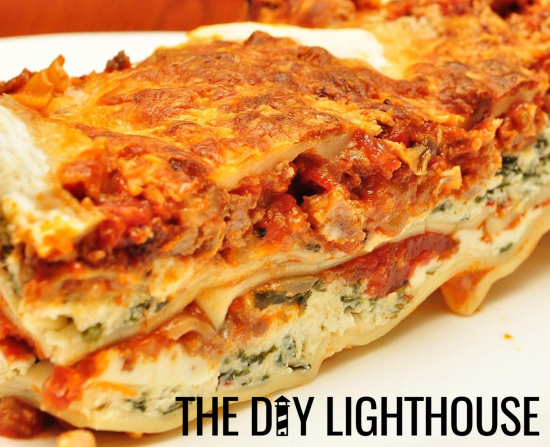 6. Turkey Enchiladas
I have preciously mentioned the Mexican food legacy that runs in my family–thanks Pops! (See the post here). Hence enchiladas being a common occurrence around these parts. While Thanksgiving turkey leftovers aren't typically what you'd think of as a meat filler in enchiladas, it is surprisingly delicious. Instead of ground beef, brown shredded turkey with onions. Other fillings that could pair well with the turkey are cheese (of course!), vegetables, and even potatoes. Garnish with your favorite enchilada topping. I prefer (more) cheese, sour cream, lettuce, salsa, avocado, and fresh cilantro.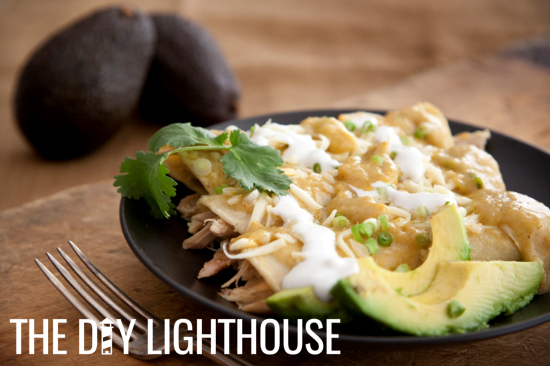 7. Turkey Chowder
With the holiday season already here and Christmas quickly approaching, clam chowder should be on the mind of every human. Well…that is turkey chowder. This warm, hearty comfort food would graciously accept turkey as its protein. Because it will be eaten in soup form, be sure to chop your Thanksgiving turkey leftovers into small, manageable bites. This already creamy, flavorful dish will be taken to a whole new level!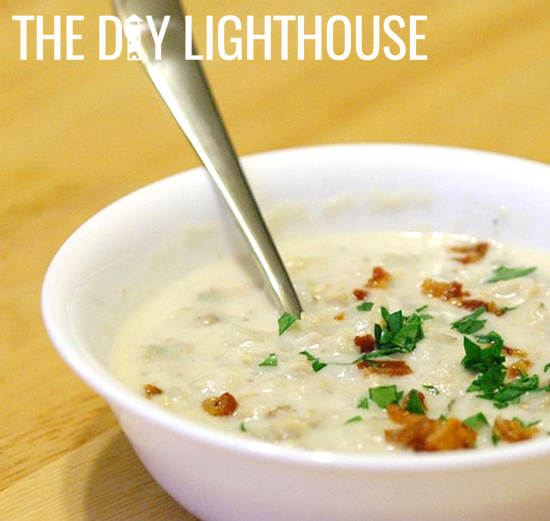 8. Turkey Pizza
Pumpkin pie and pecan pie are Thanksgiving classics. So why not make your Thanksgiving turkey leftover go pie style and make a pizza pie?! Turkey will go nicely with a tomato or barbecue sauce pizza. Heck, forget the traditional pizza approach, and add some other Thanksgiving leftovers like stuffing, potatoes, and even a drizzle of turkey gravy and top with lots of cheese. If you're not big on making your own dough, either use ready-to-go canned pizza dough or a loaf of French bread to act as your crust. This Thanksgiving inspired pizza idea is a MUST MAKE.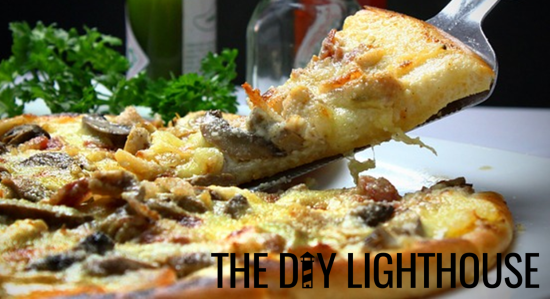 9. Turkey Spring Rolls
If you're wanting to make something new and fresh from something old, Thanksgiving turkey leftover spring rolls is how we roll! Spring rolls are a delicious Asian cuisine that can be eaten fresh or fried. Either way, be sure to stuff them with lots of fresh vegetables and your juicy, diced turkey. Dip these babies in an easy-to-make coconut peanut sauce or soy sauce straight out of the bottle. Turkey spring rolls create a healthy, lighter meal in no time.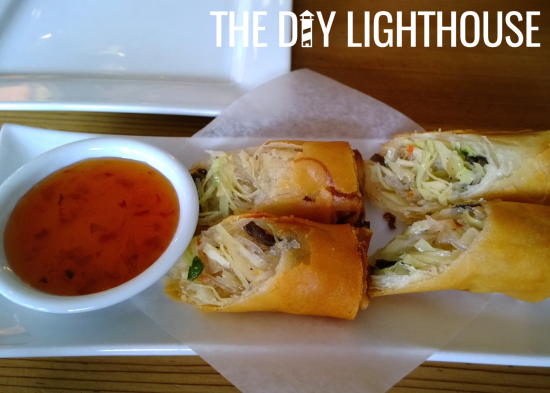 10. Turkey Chili
Chili is a great thing to make when you're trying to clean out your fridge…even right after Thanksgiving. Using beans, corn, chicken broth, diced tomatoes and onions are your base, add your browned turkey meat and any other vegetables to the pot. Seasoning your chili is key. Chili powder, cumin, and oregano are my chili favorites. When your bubbling pot of goodness is ready, garnish and serve with shredded cheese, sour cream, avocado, and freshly chopped cilantro. It'll be like a (dang good) party in your mouth.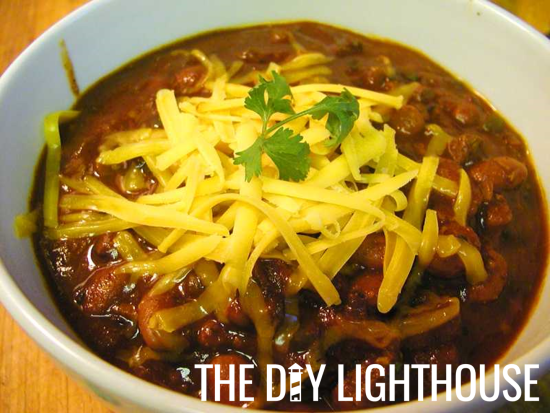 Now who said Thanksgiving turkey leftovers are boring?! Sandwiches don't have to be your bad habit. Branch out and let us know, by commenting below, what your favorite leftover dish is! Bon appetit!
Some other posts you might like: