Description
These white personalized mugs make a thoughtful wedding or anniversary gift and a creative way to remember the special occasion. Personalize these cups with the bride's and groom's initials and their wedding date.
At the time of purchase, please leave instructions for what design, lettering, and color (black or gold) you want us to put on your mug in the Order Notes section on the Checkout page.
**Disclaimer: This is a handmade item so lettering may have imperfections. We believe this adds to the character of your piece. In addition, your mug set's shape/size may vary slightly from mugs shown.
Important Product Information: This mug must be hand washed to preserve the clarity of the handwritten design.
Dimensions of mug shown: 3 3/16″ diameter, 4″ tall
Made with love by The DIY Lighthouse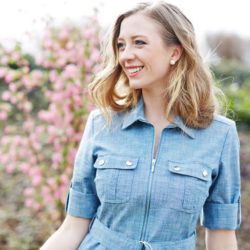 Hi, I'm Amber Corkin, a ⅔ type-A and ⅓ type-B gal from Seattle, WA with a business marketing degree from Brigham Young University. #gocougs! I worked as a professional organizer and then as an assistant buyer for women's apparel at Zulily. Currently, I am working from home as a social media & online marketing manager for an online jewelry boutique, as Co-Owner of The DIY Lighthouse, + as a work-from-home mom. I love traveling and being adventurous… scuba diving, skydiving, and that one time I bicycled across America. #crazyperson… but, thanks to my amazing hubby and little boy, home is my happy place. I absolutely love home decor, so I'm excited to be selling some on The DIY Lighthouse Shop!