Description
Celebrate your love for your child or grandchild with a custom silhouette profile portrait. Unlike digital prints, each piece is painstakingly created by hand and made to order, capturing the special details of your little one's profile with beauty and accuracy. These breathtaking mementos are the perfect option for marking milestones, including birthdays and graduations. Dress up your nursery or display these in your family room. They just the right size to adorn any room of your home and will be a lasting reminder of the beauty, perfection, and innocence of childhood.
Options are available for pets, couples and individuals, so you can have a silhouette made for every member of your family. Product does not include any frames or photo props.
*Custom Order Notes: Once you've purchased your silhouette profile portrait, all you need to do is email us at thediylighthouse@gmail.com with the side profile photos of whomever you want made into a gorgeous silhouette. Names are optional. If you would like to have a name printed beneath the portrait, please leave the information in the Order Notes section on the checkout page. (If we need more information, we will contact you within 3 business days to confirm your request and/or work with you until your order is what you are hoping for.) We will take the photos (and names) you send, create your product with skill and precision, and deliver a one-of-a-kind work of art.
Dimensions: 8″ W x 10″ H (If interested in other sizes, please email us at thediylighthouse@gmail.com.)
Made with love by The DIY Lighthouse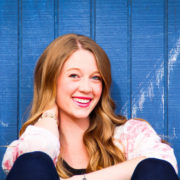 Aubri Robinson attended Brigham Young University and earned a bachelor's degree in business management and strategy. Especially since becoming a wifey and mother, she believes that creativity is the chocolate cake of daily life: it makes life more fulfilling and rich, especially when shared with others. Aubri empowers women as a co-founder of The DIY Lighthouse, a website dedicated to inspiring others in their capacity to create. She has another entrepreneurial venture, www.aubrirobinson.com, where she teaches busy moms how to nail their business, celebrate their motherhood, and love their life.