Description
This original All is Whale printable is the perfect versatile design for your home. Use it to decorate the walls of your home, incorporate it in your nautical-themed party, or have it inspire a DIY craft project. Whether you are an ocean lover or not, this printable is a great reminder that all is well in life. When we feel content with our lives, happiness, gratitude, and peace are felt. All is Whale depicts a soft blue whale with black text on a white background.
Printable Dimensions: 5″ x 7″ (2100 px x 1500 px)
File Size: 129 KB
File Type: JPG
Download Limit: 1
Made with love by The DIY Lighthouse
*This printable may be downloaded only once, but may be used an unlimited number of times for personal use. This printable may NOT be used for commercial work (resale or incorporated in other digital design or physical item that you plan to sell). Personal use and commercial work are defined below.
Personal Use:
Personal Use is defined as using purchased Items in a manner that has no potential monetary gain. Personal Use projects cannot be related to any business, non-profit, or other organization of any kind. All purchased Items may be used in an unlimited number of Personal Use Projects. Examples of Personal Use include using a graphic to create t-shirts for a family reunion, using a template to create a birthday card that you send in celebration of a friend's special day, using a photo in a piece of wall art that you create for family member as a gift (no money changes hands), etc.
Commercial Work:
We define Commercial Work to be any work done that is not for Personal Use. Synonymous terms include Contracted Work and Client Work.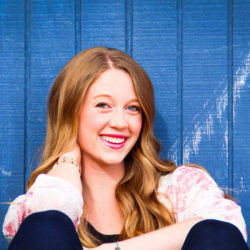 Aubri Robinson attended Brigham Young University and earned a bachelor's degree in business management and strategy. Especially since becoming a wifey and mother, she believes that creativity is the chocolate cake of daily life: it makes life more fulfilling and rich, especially when shared with others. Aubri empowers women as a co-founder of The DIY Lighthouse, a website dedicated to inspiring others in their capacity to create. She is preparing to launch another entrepreneurial venture, an online consulting business where she will teach busy moms how to start a successful online business, balance their mommy and biz life, and nail their financial growth strategy.